1/10.

The Gunpowder Mills, Essex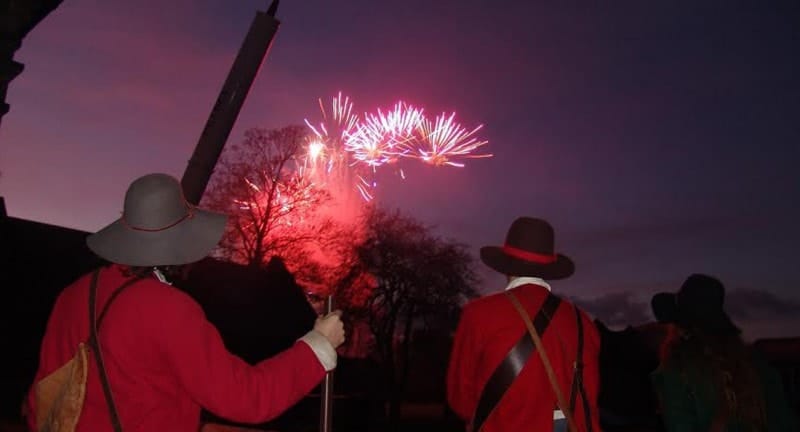 The gunpowder mills in Essex promises to celebrate Guy Fawkes Night with a bang with their Guy Fawkes Festival & Fireworks. You can expect to find everything from historical re-enactments to children's crafts and theatres, and even a traditional fairground. Don't miss the fireworks display as the grand finale, last entry is is at 6:30pm.
When? 7-8 November
Where? Beaulieu Dr, Waltham Abbey EN9 1JX
Price: Purchasing the tickets online, means you save yourself 10%. Adults £8.77, children £6.97
Visit royalgunpowdermills.com
2/10.

Weymouth Beach, Dorset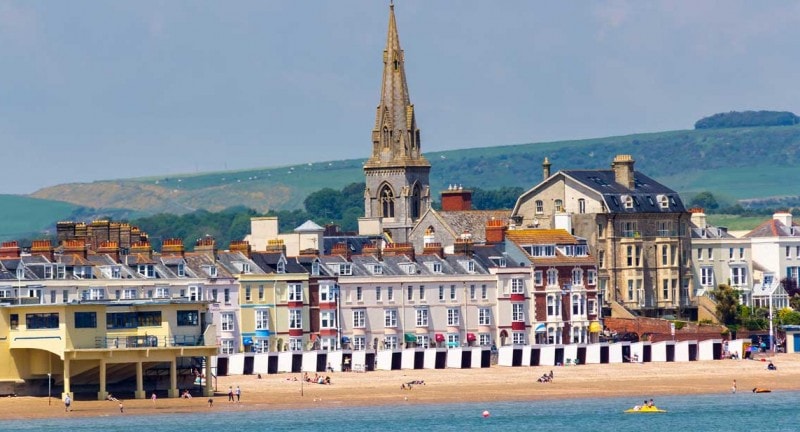 Wrap up warm and look out over the sea on 5 November, as fireworks explode over the sea as part of the family-friendly celebration on Weymouth Esplanade. An evening filled with children friendly events such as Guy Fawkes competition, a funfair with activities and games for the kids, as well as the traditional bonfire on the beach. The fairground on the pavilion opens at 3:00pm and the fireworks start at 8:00pm.
When? 5 November
Where? Weymouth Beach
Price: Free
Visit visit-dorset.com
3/10.

Nevill Sports Ground, Hove, East Sussex
Brighton Fireworks are set to deliver this year's display in Hove which will be choreographed to music, culminating in a dramatic display lasting for 30 minutes. Kids, and adults too, can purchase glow sticks and flashing toys, and food stalls will be open to satisfy those Bonfire Night munchies. Catch the fun on 7 November.
When? 7 November. Gates open at 5pm, firework display starts at 7:00-7pm.
Where? Nevill Road, Hove, East Sussex, BN3 7QD
Price: £8 adults, £4.50 children aged 3-15 years.
Visit familyfireworks.co.uk/
4/10.

Shoreham Beach Family Bonfire, West Sussex
The Shoreham Beach Family Bonfire and Fireworks, promises a packed agenda of activities for everyone. Things are done a little differently here as the night is kicked off with a balloon procession, to the rhythmic beats of the Beach Bateria Samba Band. With a special kids zone, massive beach bonfire, musical performances (including the Shoreham Allstars, a collective of local young bands aged 12-17), and catering, the party will most definitely keep going until, and most likely until after, the fireworks display.
When? 7 November
Where? Shoreham Beach
Price: No charge, but donations are being collected, both for the bonfire and for Chestnut Tree House, a local children's hospice.
Visit shorehambonfire.co.uk/
5/10.

Heaton Park, Manchester
Heaton Park will boast one of the biggest Guy Fawkes celebrations in the area on 5 November, when it puts on a spectacular fireworks display and bonfire, along with fire jugglers and treats for purchase.
When? 5 November
Where? The Farm Centre, Manchester, M25 2SW
Price: Entry is free, parking £5
6/10.

York Maze Fireworks Spectacular, North Yorkshire
Aside from the classic fireworks display, which will be performed alongside music hits, and the huge bonfire – you'll have the chance on setting your eyes on a pyrojuggler. With a play area, live music, and food stalls – as well as a bar for the parents to sneak off to, this display isn't one to be missed.
When? 5 November. 4:30-10:30pm
Where? York Maze, Elvington Lane, York, YO19 5LT.
Price: Adults £15.00, children £10.00. Under 3s are free
Visit yorkmaze.com/
7/10.

Bonfire Night Buffet, Tullie House, Carlisle, Cumbria
For something a little different, check out Tullie House's Bonfire Night Buffet, served in the Lookout viewing platform on 31 October. Get a unique view of the aerial fireworks which enjoying a plentiful buffet dinner. Advance booking required.
When? 31 November, 5-7:30pm
Where? Tullie House Museum & Art Gallery, Castle Street, Carlisle, Cumbria, CA3 8TP
Price: Adults £16, children 5 to 12 £8
Visit tulliehouse.co.uk/
8/10.

Alexandra Palace Fireworks Festival, Haringey, London.
If you're looking to keep the kids occupied on 7 November, look into Alexandra Palace's day of fun, featuring ice skating sessions, face painting, children's entertainers, and for the adults, the UK's largest German Bier Festival.
When? 7 November, entry from 3pm.
Where? Alexandra Palace Way, London N22 7AY
Price: Adults £9, children £6.50
Visit fireworks.london/
9/10.

Lancaster Fireworks Spectacular, Lancashire

This year's display in Lancaster is part of Light Up Lancaster, a "festival of illuminations, art, music and fireworks." In preparation for the fireworks, held on 7 November, there will be crafts, lantern-making, and guided walks to help keep the young ones busy.
When? 6-7 November
Where? Find out about the various firework events
Price: Free
(image supplied by VisitLancashire.com)
10/10.

Glasgow Green Fireworks, Glasgow
On 5 November head to the oldest park in Glasgow, Glasgow Green, to take part and spectate in onf the nation's largest fireworks display take in one of the nation's largest fireworks displays. Food and drinks will be available for purchase, and a funfair will open at 4:30, which should keep kids occupied until the main event at 7:30.
When? 5 November, from 4:00pm
Where? Greendyke St, Saltmarket, Glasgow G1 5DB
Price: Free
Visit whatsonglasgow.co.uk/