What's on your wish list when it comes to a perfect family holiday cottage to rent in the UK? Whatever your answer, there's a high chance one of these captivating homes will have just what you're looking for.


19.

 Seacombe Cottage, Combe Martin, North Devon

Pretty Seacombe Cottage is a good size for a larger family and ticks quite a few boxes on the multi-generation holiday list too. Converted from two former fishing cottages, it sleeps 10 comfortably and has a private garden with hot tub and barbecue-perfect patio. The South West Coast Path to Exmoor National Park is minutes from the door and Combe Martin village centre, 17th century harbour and lovely beaches are all within easy walking distance.

With its charming pub, local shops and friendly atmosphere, Combe Martin is every inch the storybook Devon village. Lively Ilfracombe's nearby for traditional English seaside charm, and kids will love adventuring around Combe Martin Wildlife & Dinosaur Park, Watermouth Castle and the award-winning rockpools on Tunnels Beach.

Sleeps: up to 10

Where: Combe Martin sits at the edge of Exmoor National Park on the west Devon coast, 20 minutes from Ilfracombe and just under four hours drive from London.

Good to know: Seacombe Cottage welcomes pets.

Price: from £883 for seven nights.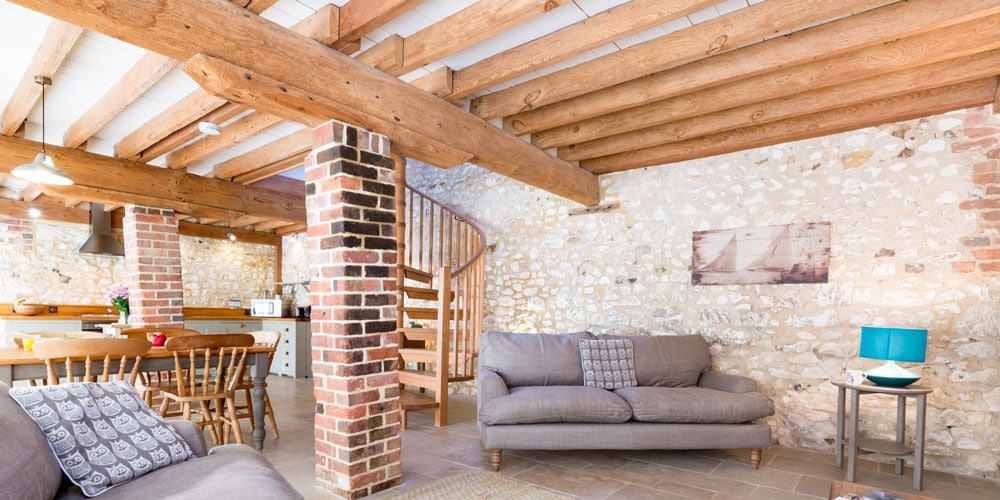 18. 
The Cart Shed, Worbarrow Bay, Dorset
Rent The Cart Shed for a family holiday on Dorset's Jurassic Coast and mix days on amazing beaches with searching for fossils, exploring the countryside, discovering cute towns and villages, eating fantastic seafood or just gazing at some of England's most awe-inspiring natural phenomena.
The Cart Shed is a lovely barn conversion with exposed beams, stone walls and traditional flagstone floors. Part of a small, carefully planned holiday complex, it shares a courtyard garden, outdoor swimming pool and large games room with six other individually designed cottages.
Sleeps: up to 5
Where: Worbarrow Bay sits on Dorset's Jurassic Coast, 40 minutes west of Bournemouth and under three hours drive from London.
Good to know: The Cart Shed has sea views and its near neighbours include, Durdle Door, and gorgeous Lulworth Cove: two of the most iconic sights on the World Heritage Jurassic Coast.
Price: from £610 for seven nights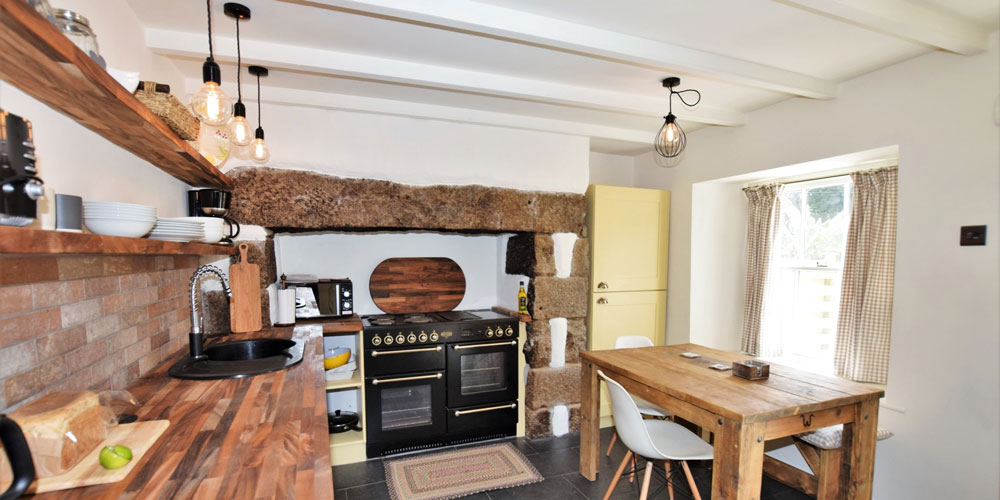 17. 
Pear Tree Cottage, Bosahan Cove, Cornwall
A perfect family seaside holiday is just one of Pear Tree Cottage's many attractions. Right in the centre of Gweek on Cornwall's south-east coast, it's close to lovely beaches and not far from Helford River for fabulous sailing. Flambards Amusement Park is just 20 minutes away and Cornish legends like St. Michael's Mount, St. Ives and Land's End are under an hour's drive west.
The cottage is full of rustic charm with woodstoves, exposed beams and open countryside views. There are cool bunk beds for kids, an enclosed courtyard garden and pets are welcome to stay too.
Sleeps: up to 4
Where: Gweek sits by Helford River on Cornwall's Lizard Coast, 30 minutes from historic Falmouth and five hours drive from London.
Good to know: Pear Tree Cottage and its next-door neighbour, Apple Tree Cottage, can be booked together for larger family groups.
Price: from £443 for seven nights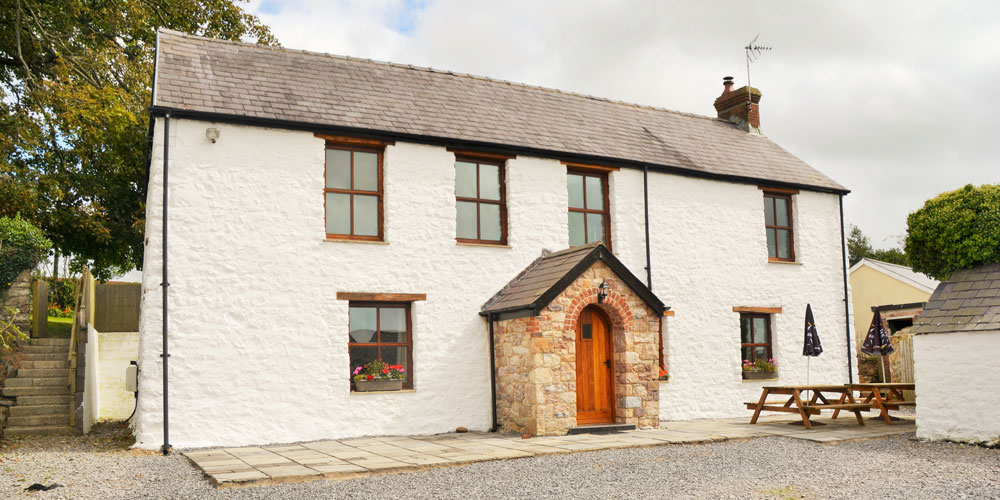 16. 
Hills Farmhouse, Gower Peninsula, South Wales
The Gower Peninsula is one of the loveliest spots in South Wales and Hills Farmhouse sits right at its heart. Surrounded by rolling, Welsh countryside and not far from sandy beaches, it's difficult to believe this 200-year-old home is less than half an hour from bustling Swansea and The Mumble's quaint shopping streets and excellent restaurants.
Part of a working sheep farm that's been in the same family for five generations, Hills has plenty of cute animal encounters to keep kids happy outdoors. Inside it's bright and airy with polished wood floors, exposed beams and stonework, woodstoves and a huge family kitchen.
Sleeps: up to 7
Where: Hills Farm is in Reynoldston, 10 minutes from beautiful Gower Peninsula beaches, half an hour from Swansea and less than four hours drive from London.
Good to know: Reynoldston village is charming with a traditional pub, locals shops and horses wandering freely over Cefn Bryn Common.
Price: from £518 for seven nights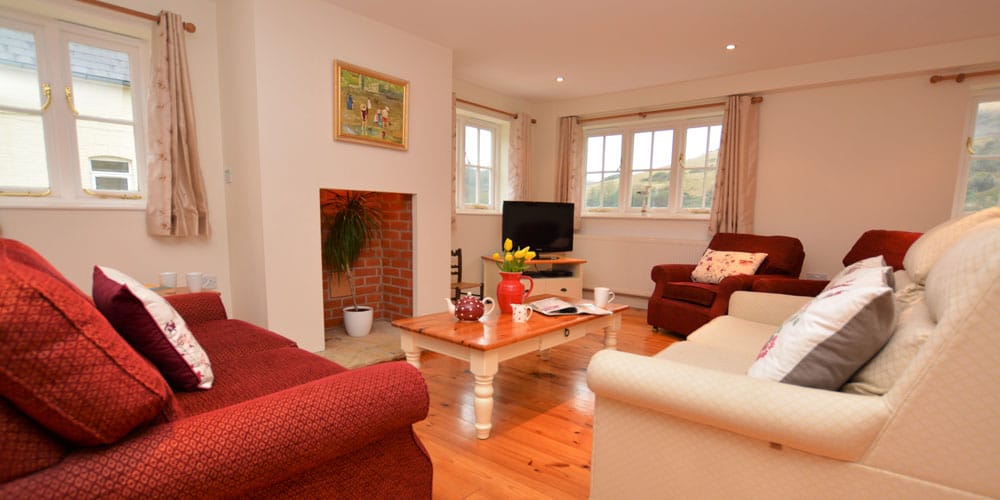 15. 
Christopher Cottage, Lulworth Cove, Dorset
The combination of West Lulworth Village and Lulworth Cove itself makes one of the most captivating settings for a family holiday on Dorset's famous Jurassic Coast. A paradise for walkers and beachcombers, this area is great for kids, with fun local attractions like Monkey World and water sports on the beautiful beaches.
Christopher Cottage sleeps up to six guests and it's another great choice for multi-generation holidays thanks to the range of coast and countryside activities nearby. Weymouth is less than 30 minutes away for seaside traditions and historic Poole is nearby too.
Sleeps: up to 6
Where: Lulworth Cove is on Dorset's Jurassic Coast, 30 minutes east of Weymouth and under three hours drive from London.
Good to know: Christopher Cottage is on an elevated site with long, open views over Lulworth Cove and Dorset's dramatic coastline.
Price: from £623 for seven nights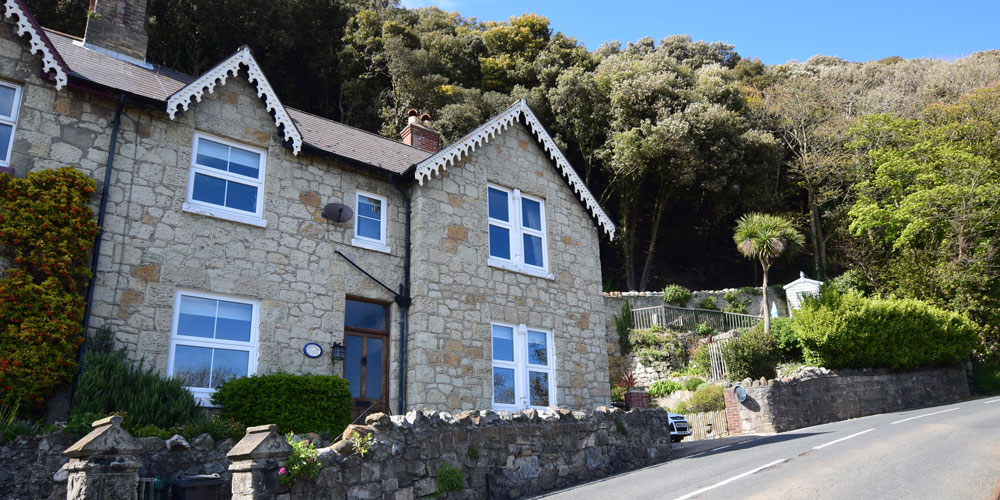 14. 
Leeson House, Steephill Cove, Isle of Wight
The Isle of Wight could easily be renamed the Isle of Adventure when it comes to family holidays. Famous for its dinosaur discoveries, huge sandy beaches, peaceful coves and mile after mile of easy walking for little legs, it's perfect for kids. Villages and towns all along the coast give you new reasons to explore every day and few places are safer and more satisfying to cycle.
Leeson House is an elegant Victorian villa overlooking Bonchurch Beach and with its back to the wild and lovely St. Boniface Downs. Traditional features like open fires and wooden floors are charming, but younger guests will probably prefer the fantastic sea views, terraced garden and big, family barbecue.
Sleeps: up to 8
Where: Leeson House is in Ventnor on the Isle of Wight's south coast. Ferry crossings from Portsmouth to the island take just over one hour and 30 minutes.
Good to know: Ventnor is one of the Isle of Wight's best-loved seaside resorts and has a good selection of local shops and seafood restaurants.
Price: from £633 for seven nights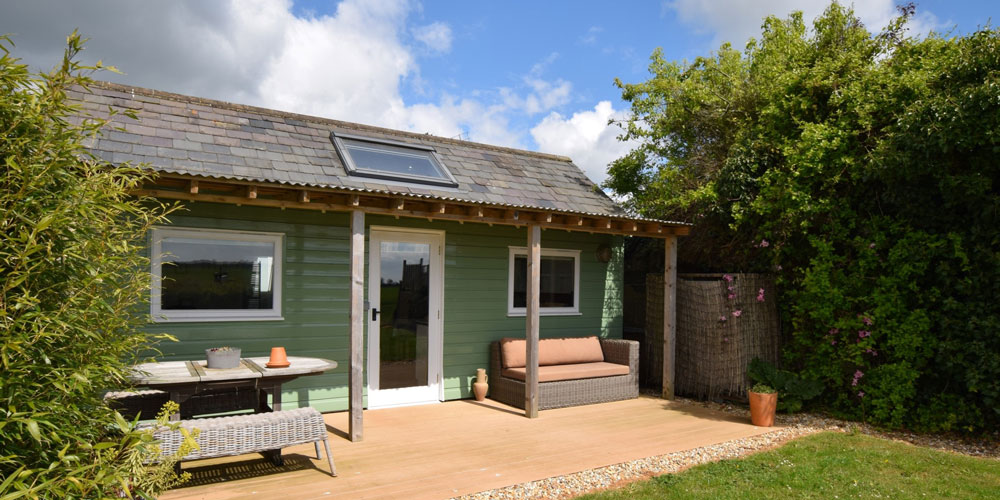 13. 
The Beach Huts, Oving, West Sussex
A row of cute and colourful beach huts converted into a spacious holiday home is an original and eco-friendly choice for families. Apart from the size-surprise inside, there are plenty of other delights in store to be found in The Beach Huts, not least the real seaside at Wittering, just 30 minutes drive away and historic Chichester as one of the nearest neighbours.
Oving is a traditional West Sussex village right down to its 13th century church and lovely countryside setting. Nearby, Goodwood Estate hosts exciting events all year round or visitors can just drop in and admire one of England's most important private art collections. But The Beach Huts' pretty garden and full-size tennis court mean staying home is as tempting as days out and about.
Sleeps: up to 4
Where: Oving is in West Sussex, 10 minutes east of Chichester, half an hour from West Wittering Beach and just over two hours drive from London.
Good to know: The nearby South Downs National Park's great for walking, hiking, mountain biking and outdoor family events and festivals.
Price: from £878 for seven nights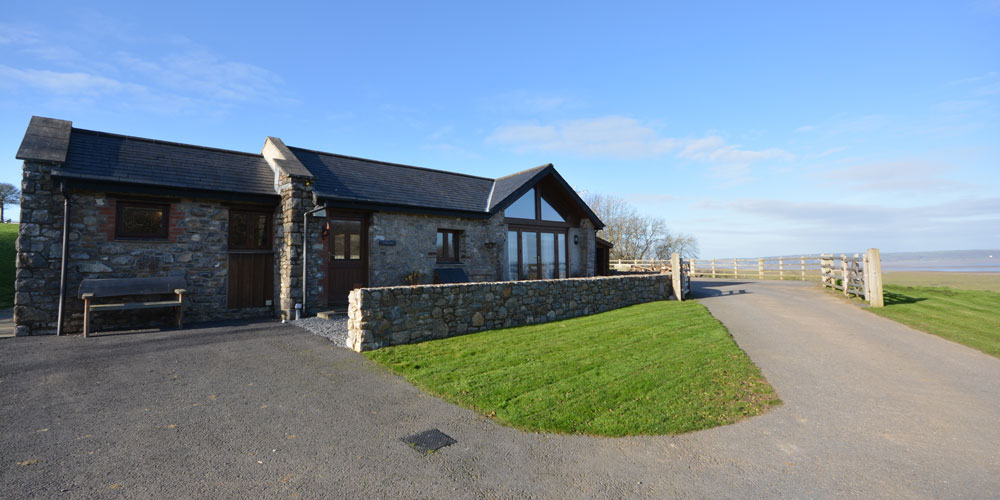 12. 
Ty Rhos Mair, Gower Peninsula, South Wales
The Gower Peninsula is one of the beachiest and most beautiful areas in South Wales. Sheltered coves and shipwreck legends are magical for younger kids and keeping surf-keen teens out of the sea's almost impossible. Swansea and The Mumbles are nearby for easy days out and Loughor Estuary's another close neighbour and famously good for its well-marked walking trails.
Tucked between Llangennith Beach and the pretty village of Llanrhidian, Ty Rhos Mair's an elegant barn conversion with a comfortable family style and huge windows looking out towards the gorgeous Gower coast.
Sleeps: up to 6
Where: Llanrhidian is in the heart of Gower Peninsula countryside, 20 minutes west of The Mumbles, 10 minutes from Llangennith Beach and under four hours drive from London.
Good to know: Ty Rhos Mair has a south-facing enclosed garden and a woodstove for cosy winter holidays.
Price: from £478 for seven nights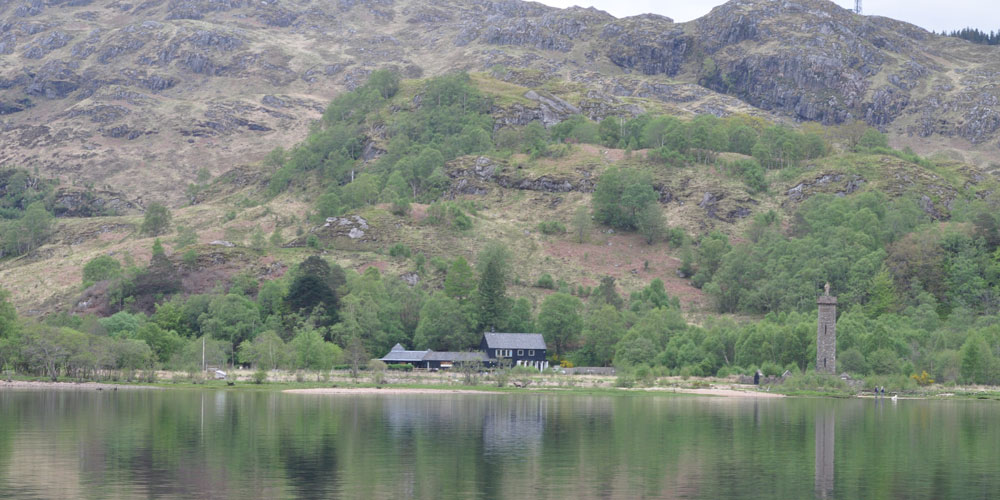 11. 
The Cabin, Fort William, Scottish Highlands
The Highlands of Scotland encompass some of Europe's last true wilderness landscapes and nowhere in the UK gives kids so much freedom. With its riverside setting and wildlife-rich woodland all around, The Cabin's an idyllic choice for discovering this magnificent, unspoiled and remarkably accessible part of the world.
Less than half an hour from lively Fort William, it's good for the foothills of the UK's highest mountain, Ben Nevis. You can just as easily drive the Road to the Isles and catch the ferry from Mallaig to Skye for the day. But kids might prefer to make the journey by train: the legendary Jacobite Steam Engine crosses Glenfinnan Viaduct and has made an appearance in almost every Harry Potter movie – the viewing carriage is incredible.
Sleeps: up to 4
Where: The Cabin's 20 minutes from Fort William and just over two hours drive from international airports in Glasgow, Edinburgh, and Inverness.
Good to know: The surrounding area's steeped in history and taking at least one of the excellent local distillery tours is a must on a Highland holiday.
Price: from £453 for seven nights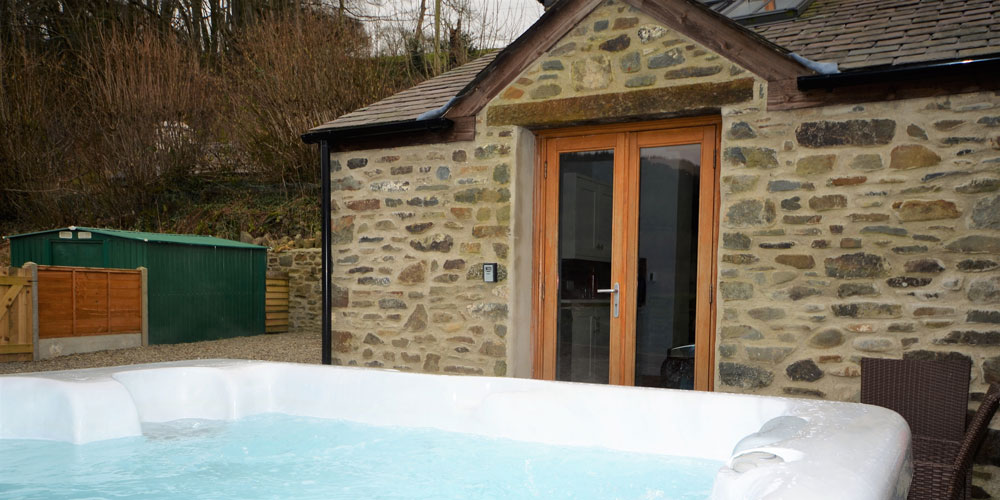 10. 
River Aeron Barn, Cardigan Bay, West Wales
There probably isn't a prettier setting in West Wales than Aberaeron, the historic harbour town overlooking Cardigan Bay. River Aeron Barn benefits from all that seaside charm but has its heart in the countryside too, surrounded by the gentle, rural peace of a two acre smallholding.
Kids will love adventuring along the coast, uncovering ancient smugglers' haunts, playing on local beaches and hanging out in bustling Aberystwyth for the day. Although home-based fun is tempting too when there are beehives, friendly pigs and chickens for company. The cottage also has its own hot tub in the garden and Netflix for lazy evenings indoors.
Sleeps: up to 4
Where: Aberaeron is on Cardigan Bay, 30 minutes south of Aberystwyth and four hours drive from London.
Good to know: The West Wales Coastal Path is one of the loveliest routes to walk or cycle in the UK and Aberystwyth is part of the award-winning Dylan Thomas Trail.
Price: from £418 for seven nights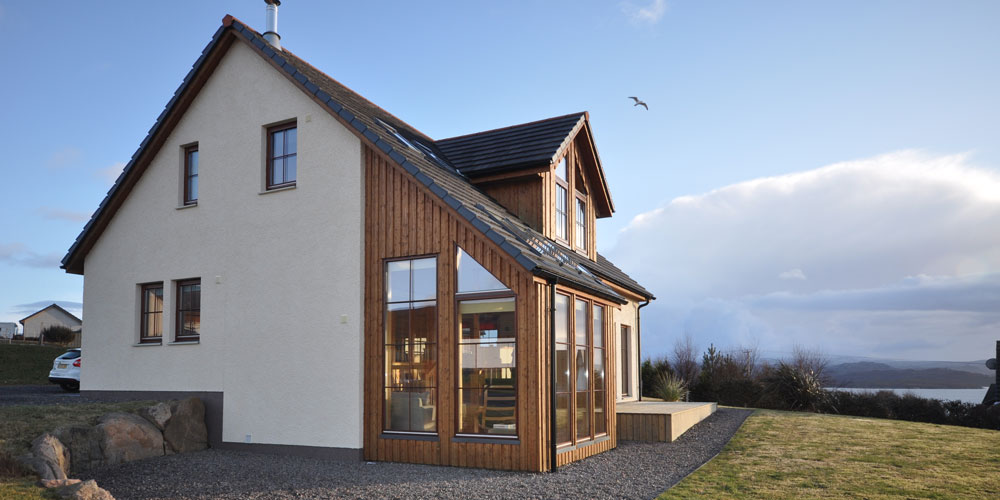 9. 
15 Fasaich, Mellon Udrigle, Scottish Highlands
Few places, even in the magnificent Highlands of Scotland, are better loved than the wildly beautiful Applecross Peninsula. The landscape of lochs and glens is captivating but unbroken views of the Inner Hebrides and Skye beat everything else hands down. The mountains are spectacular here too and some of the darkest skies in Europe are another of the many natural attractions.
Between its cool Scandinavian charm and panoramic seascapes, 15 Fasaich is a true romantic but with plenty of room for kids to run around outside, cosy up by the fire of an evening and hone their free-spirits with everything from kayaking to horse riding. And, if you visit at the right time of year, you may even spot whales at nearby Rubha Reidh Lighthouse.
Sleeps: up to 7
Where: 15 Fasaich is in Mellon Udrigle on the Applecross Peninsula, just over an hours drive from Ullapool and under two hours by road from Inverness Airport.
Good to know: This cool family holiday home is pet-friendly and welcomes up to two dogs.
Price: from £713 for seven nights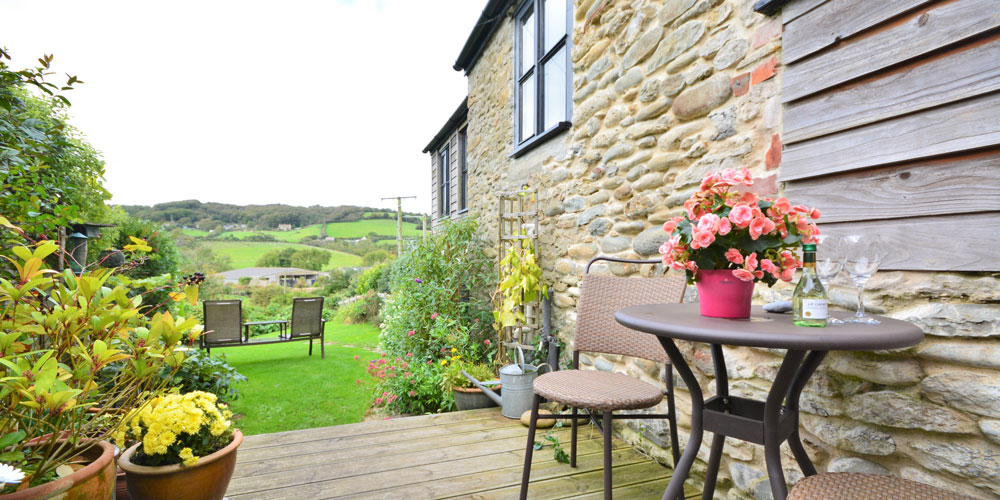 8. 
Honeysuckle Cottage, Burton Bradstock, Dorset
The perfect beach and countryside combo for a family holiday on Dorset's dramatic Jurassic Coast. 300-year-old Honeysuckle Cottage is almost as full of character as its surroundings and, if you any more space for enchantment, the literary and lovely town of Bridport is nearby.
Balance days out on the sand with hikes along clifftops. There are water sports to try and fossils to hunt; markets to visit; or dozens of local National Trust properties to explore. Honeysuckle's kitchen is a pleasure, but if you want a complete break from cooking, local restaurants are exceptional too.
Sleeps: up to 4
Where: Burton Bradstock is a short walk to Hive Beach, 10 minutes from Bridport, half an hour from historic Lyme Regis and three hours drive from London.
Good to know: This charming heritage property is also pet-friendly and welcomes up to two dogs.
Price: from £458 for seven nights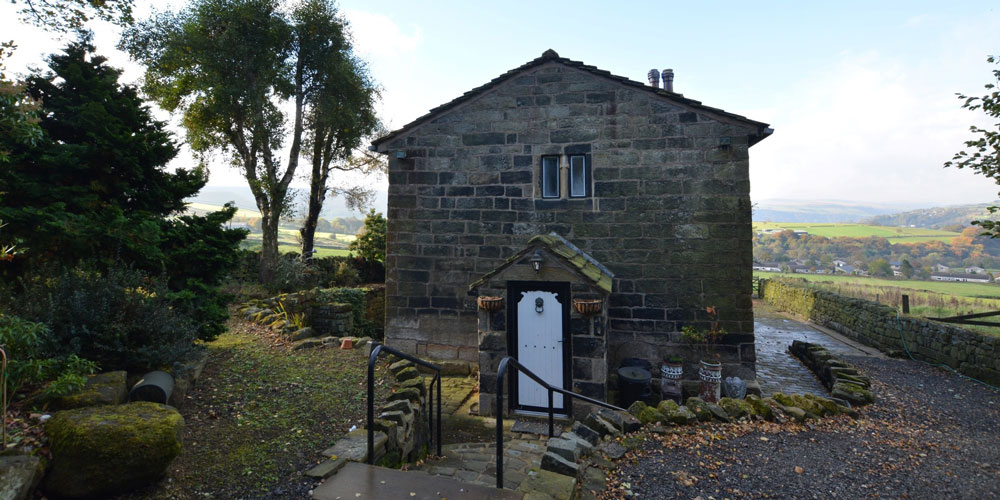 7. 
Greave Farmhouse, Gaddings Dam, West Yorkshire
Wildly romantic and exciting, West Yorkshire is a natural setting for Greave Farmhouse. Dating back to the 17th century, it's filled with original features from the huge family kitchen to all three individually designed bedrooms. And contemporary comfort lovers will appreciate touches like the jacuzzi bath, range cooker and free Wi-Fi.
This part of England is basically a giant adventure playground for kids and they just have to step out the farmhouse door to find hundreds of trails for walking, cycling and exploring on the West Yorkshire Moors. Nearby Hollingworth Lake has events and festivals all year round. And, when you want a change from the great outdoors, fun days out in Halifax, Burnley and Skipton are just as easy to do.
Sleeps: up to 6
Where: Gaddings Dam is half an hour from Halifax, just over an hour from Manchester and five hours drive from London.
Good to know: Greave Farmhouse has its own fresh spring water supply and it's pet-friendly too.
Price: from £478 for seven nights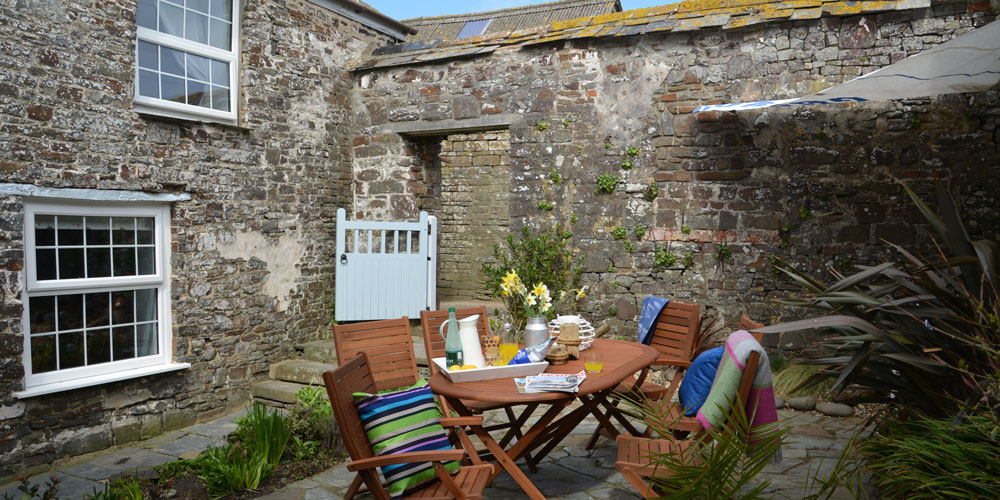 6. 
Puffin House, Hartland, North Devon
From its cute name to the setting on a traditional Devonshire farm, Puffin House is designed to enchant kids from the word go. If you can drag them away from ducks on the pond and rolling fields of cows and sheep, the rest of the countryside deserves some attention too. Atlantic views are stunning and the South West Coastal Path is a must-walk even for littler legs.
Nearby, the bustling village of Hartland is interesting to explore and more adventurous types have Bude, Bidford, Appledore and delightfully quaint Clovelly all within easy, and very scenic, driving distance.
Sleeps: up to 6
Where: Hartland is on the Hartland Devon Heritage Coast, 20 minutes north of Bude and just over four hours drive from London.
Good to know: Puffin House sits on a clifftop overlooking the sea and has a pretty, view-facing garden for sunsets and family barbecues.
Price: from £458 for seven nights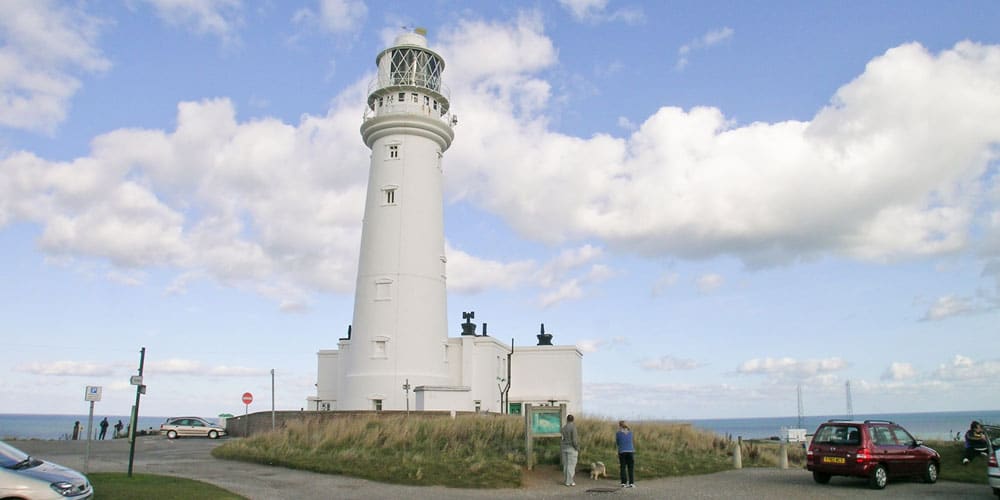 5. 
Nightingale Cottage, Flamborough, North Yorkshire
Flamborough Head is one of England's loveliest landmarks and famous for its dramatic lighthouses and glorious sea views. A family holiday at Nightingale Cottage puts all that within easy reach and adds in gorgeous North Yorkshire countryside, vast sandy beaches, historic towns and plenty of smugglers' tales for good measure.
Part of a charming collection of converted farm buildings, Nightingale has cosy underfloor heating for winter and a pretty, enclosed garden for summer sunsets. Nearby Flamborough Village is good for local shops and there's plenty of traditional seaside fun to be had in Scarborough, just half an hour up the coast.
Sleeps: up to 4
Where: Flamborough Village is half an hour south of Scarborough, an hour's drive from historic York and just under five hours drive from London.
Good to know: The RSPB Bempton Cliffs' bird nesting colony is less than 10 minutes from Nightingale Cottage.
Price: from £280 for seven nights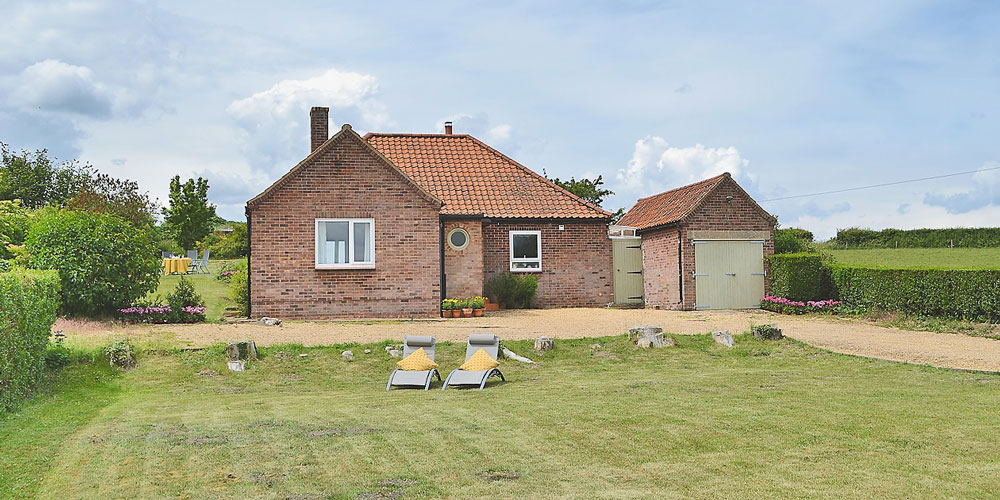 4. 
Holkham View, North Creake, Norfolk
Open expanses of green Norfolk fields from your window every morning are almost enough to put Holkeham View at the top of the family holiday wish list without any help from local beaches or even the ancient city of Norwich; an easy drive from the front door.
This comfortable country cottage is a near neighbour to the busy town of Burnham Market too. When nothing will do but funfairs, ice creams and English seaside traditions, Great Yarmouth makes an amazing day out with kids – it's on the edge of the irresistible Norfolk Broads and just an hour away from Holkham by car.
Sleeps: up to 6
Where: Holkham View is on the edge of Scolt Head Island Nature Reserve, half an hour from Cromer, an hour from Norwich and just under three hours drive from London.
Good to know: The cottage sits in over an acre of private land with unbroken countryside views in every direction.
Price: from £437 for seven nights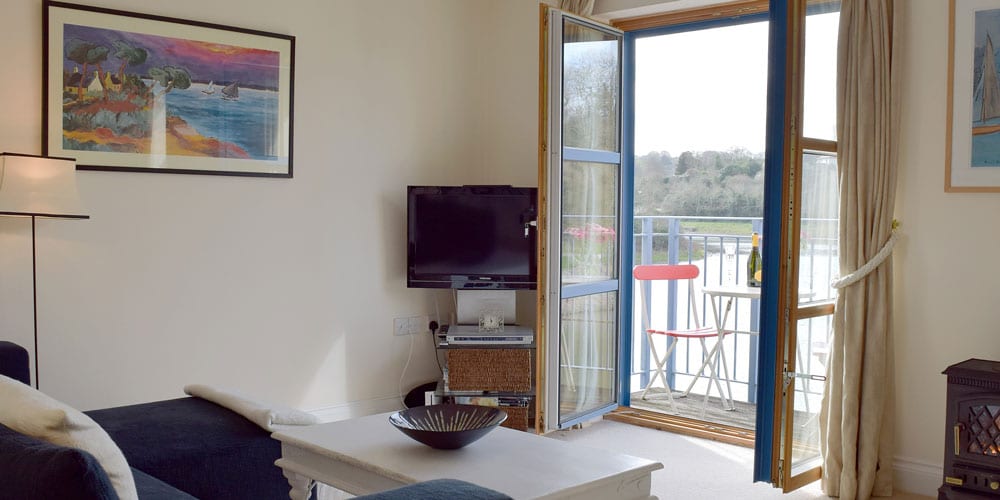 3. 
Erwlas, Pembroke, South West Wales
Anyone will tell you, the best views on the Pembrokeshire Coast always include magnificent Pembroke Castle. Good news for families choosing Erwlas for a holiday, because this elegant townhouse looks directly at the landmark from its terrace. Which means it's also a few minutes walk into Pembroke town centre and not too far at all from the Pembrokeshire Coast National Park.
Naturally, beaches, big seas, even bigger skies and masses of water sports are all part of the adventure here too. But if you have any time to spare, you could squeeze in famous cathedrals and coastal walks, family parks like Folly Farm or make a day of it at Wales' biggest theme park, Oakwood – less than 30 minutes away by car.
Sleeps: up to 6
Where: Pembroke is on the Pembrokeshire Coast an hour west of Swansea and under five hours drive from London.
Good to know: Erwlas has an enclosed patio garden and views over Pembroke Castle from the first-floor balcony.
Price: from £442 for seven nights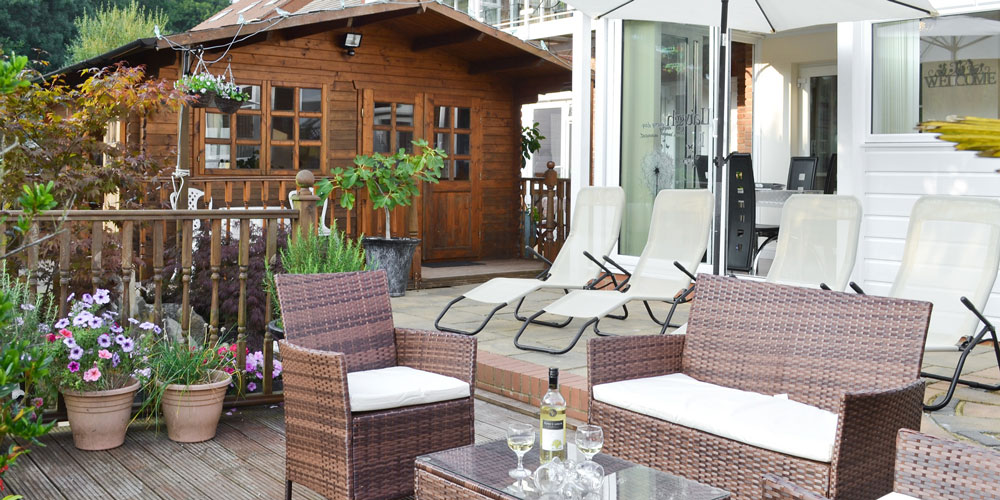 2. 
Harbour Lodge, St. Leonards-on-Sea, Sussex
St. Leonards-on-sea is the seaside suburb of Hastings, close enough to the famous town to enjoy the history but with plenty of charm all of its own. Understandably, on this part of the Sussex coast, beaches are the big attraction and there are more than enough to choose from: St. Leonards-on-Sea sits right between the mighty sands of Eastbourne and the cute coves of Camber and Winchelsea.
If you want to stay closer to home, pretty Harbour Lodge has plenty of beachy fun on the doorstep and nearby Hastings is a fantastic day for uncovering all the details you didn't know about famous battles, infamous kings, and local legends.
Sleeps: up to 4
Where: St. Leonards-on-Sea is five minutes from the centre of Hastings, half an hour from Eastbourne and just over an hour's drive from London.
Good to know: Harbour Lodge is close to several coastal cycle routes and paths and has a charming patio garden with its own hot tub.
Price: from £461 for seven nights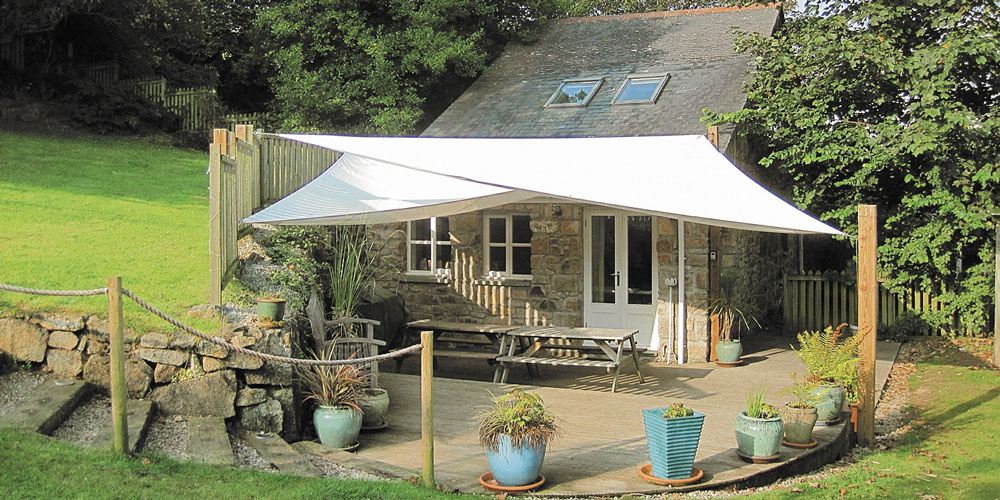 1. 
The Barn, Hayle, South Cornwall
For day trips to the enchanting Scilly Isles, jaunts round cutely named towns like Mousehole, artistic exploration in ridiculously cultured St. Ives, and long days spent on South Cornwall's loveliest beaches, The Barn is exactly what you need.
Choose to share your holiday with more family or friends and there's a pretty log cabin to rent nearby too. Or you could keep it all to yourself and just indulge your own kids with typically Cornish seaside experiences, fantastic local seafood and evenings in the garden watching the sunset at the end of every adventure-packed day.
Sleeps: up to 4
Where: The Barn sits in Lelant Downs, five minutes from Hayle, 20 minutes from St. Ives and five hours drive from London.
Good to know: This lovely holiday cottage is surrounded by countryside and close to several of South Cornwall's quieter beaches.
Price: from £315 for seven nights