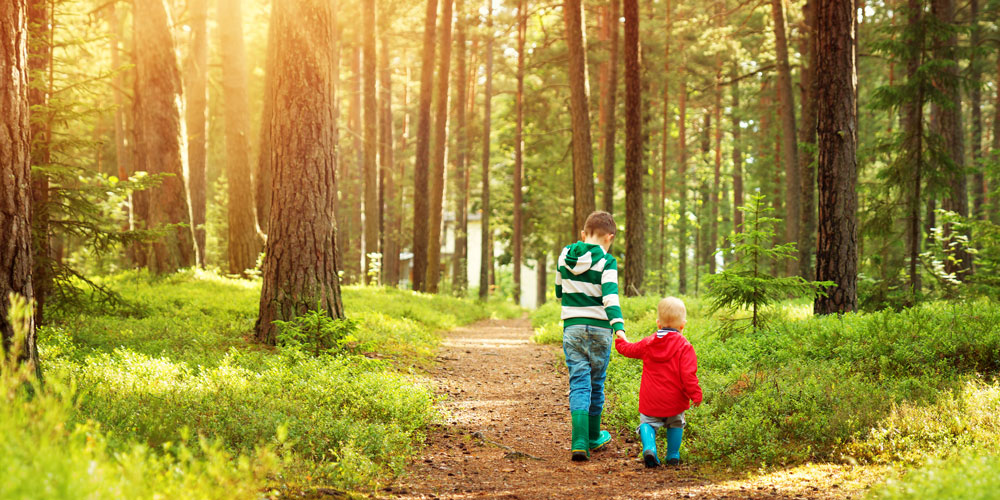 1/15

The Little Legs Walk

You can push a pram, hoist them up onto your shoulders, hold tight to their little hands, stomp in puddles or run from tree to tree with your little ones when you join The Gro Company for a fundraising walk and fun day to raise money for The Lullaby Trust. It's the leading UK charity dedicated to the research and prevention of SIDS – Sudden Infant Death Syndrome – providing specialist help for bereaved families, and promoting expert advice on safer sleep, as well as supporting research to understand why five babies a week still die from SIDS. The walk will take you along the "Gruffalo Trail", a gentle 1.5 mile path through tall trees and rolling countryside – on a route that's suitable for buggies and wheelchairs. After exploring the trail (and spotting a Gruffalo and his forest friends using The Forestry Commission's augmented reality Gruffalo Spotter app) participants can take part in a whole host of fun activities including face painting, owl-mask making, a bouncy castle and a Gro Company Sample Sale. The event will go ahead come rain or shine – so remember your sunglasses and your wellies!

When/Where: 30th Sep, Haldon Forest, Exeter, Devon

Price: £15 registration fee per family (of which 100% goes to the Lullaby Trust) includes four places in the Little Legs Walk, a Gruffalo Trail Activity Pack, a Lullaby Trust Fundraising Pack and a drink, snack and Completion Certificate at the end of the walk for each participating child.

Tickets should be purchased in advance.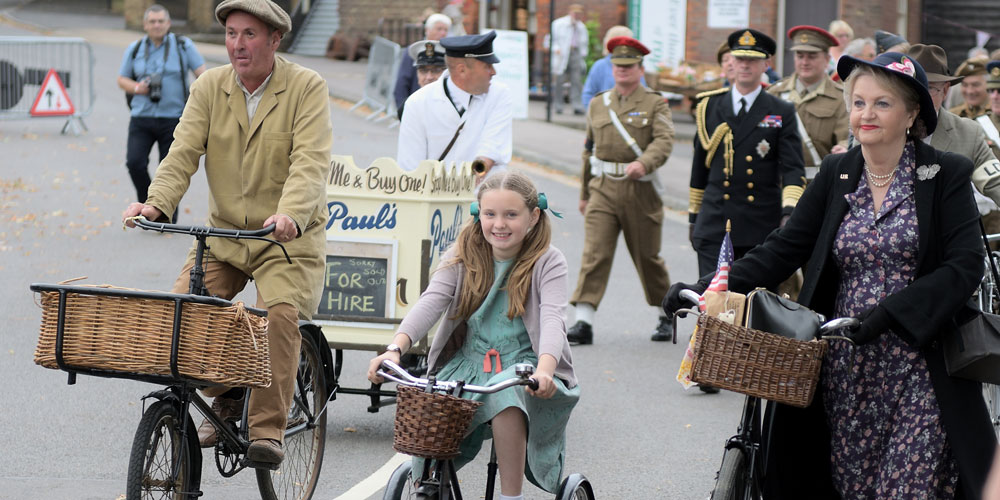 2/15

 Salute to the '40s

Get transported back in time for two full days of vintage spirit!  There'll be big band performances from The Glenn Miller Orchestra and The Hotsie Totsies, dance troupe shows,  re-enactments, the chance to climb on board a Second World War Destroyer and see and hear its heart stopping guns, view a Spitfire and Hurricane, and lots more. Home Front displays and Military camps will complement the Dockyard site which already holds its own as a 1940's film set location.  Vintage and military dressed re-enactors will wander or cycle the streets entertaining guests, dancing and on hand to talk everything WW2.  Visit a 1940's Street, a bombed-out house, a vintage barbers and salon. Expect a 'Royal Visit' during the day and watch Dockyard locomotives running up and down the tracks across the site.  Kids will love finding out what it was like to be in an air raid evacuation, during an attack in WW2 in the Air Raid Experience where an ARP Warden will lead you into WW2 shelters and give you a history of an air raid. In a 1940's street you can enjoy a pint from a pub, pick up a gift from an old fashioned store or buy some treats from a vintage sweet shop.  Enjoy Vintage Shopping and themed caterers, dotted across the site, serving everything from bacon butties and gourmet burgers to teas, cakes and bread pudding.

When/Where: 16-17 Sep, Historic Dockyard Chatham

Price: Early Bird Adult £18, Child £12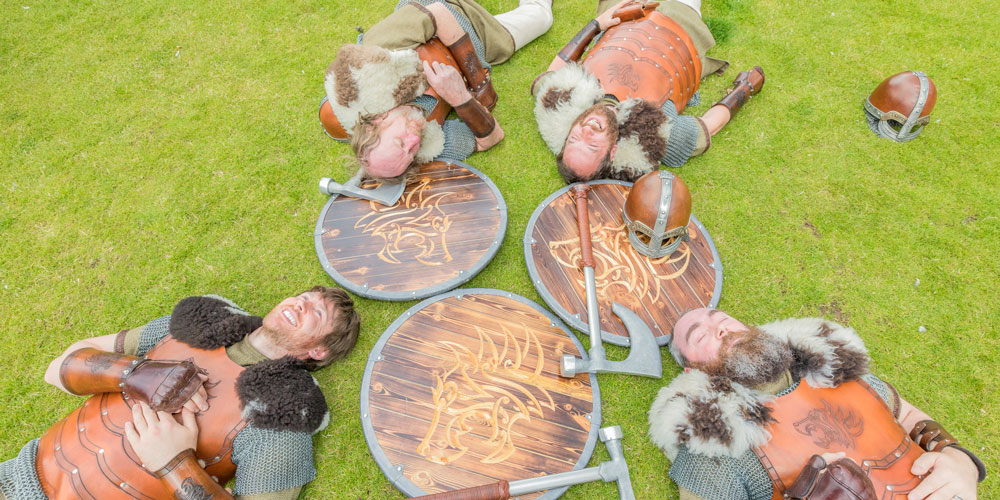 Copyright: VisitScotland/ New Wave Images UK/ Malcolm McCurrach
3/15

Follow The Vikings Festival

Learn all about Viking heritage with activities including stepping aboard a longship, experiencing life in a Viking community and feasting with Vikings. Shetland's Follow the Vikings festival takes place over two weekends. The Unst Viking Festival, 2-3 September, will feature the local Viking squad joined by visiting Vikings – Ardglass from Northern Ireland (featured in the TV series Vikings) and Walhalla from Poland. Visitors can expect re-enactments of Viking combat and a re-creation of Viking life around the replica longhouse and longship at Haroldswick, Unst.  Local re-enactors and crafts people will add to the atmosphere of a busy Viking community and a Viking Feast will be held on the Saturdayevening featuring Viking food and entertainment. The Viking Activity Day will take place at Shetland Museum and Archives (SMAA), Lerwick on 9 September.  It will consist of talks, workshops and re-enactments for all the family. A Viking themed meal will be held in Hay's Dock Café Restaurant in the evening, illustrating the best of contemporary cuisine with a Nordic twist, presided over by the Lerwick Up-Helly-Aa Guizer Jarl in his role as King Sweyn Forkbeard.

When/Where: 2-3 Sep, The Unst Viking Festival, Shetland. 9 Sep, The Viking Activity Day Shetland Museum and Archives (SMAA), Lerwick, Shetland

Price: see the Visit Scotland website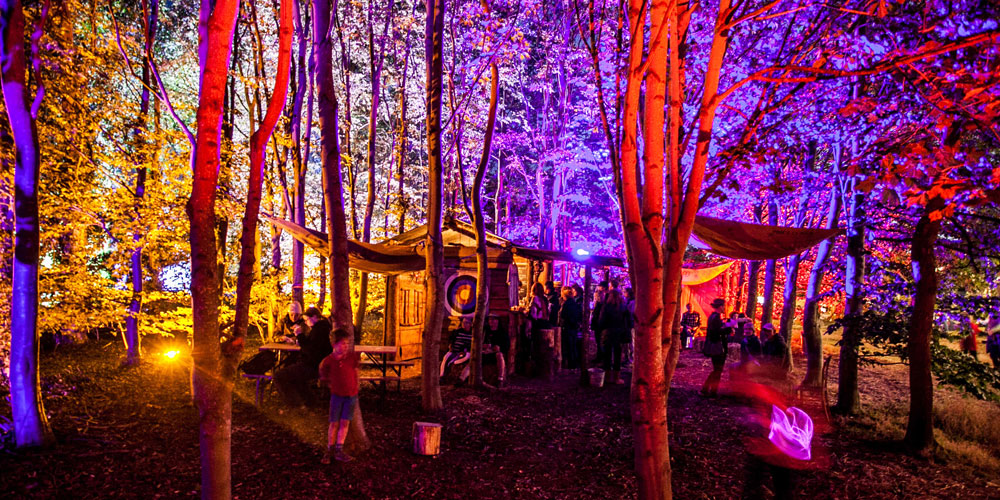 4/15

The Good Life Experience

Music, literature, craft and design, pit cooking and the natural world – this festival is like no other you've been to. The Good Life Experience is a three day event that takes place on the estate of former Prime Minister William Gladstone, just 10 minutes from Chester. It's the brainchild of Cerys Matthews MBE and her co-founders and is one of the friendliest festivals on the circuit – no VIP areas here!  All performers and contributors are hand-picked with passion – and this year's line up includes Children's Laureate Michael Rosen, BBC Wildlife presenter Kate Humble, songwriter Michael Head, Masterchef winner and Wahaca founder Thomasina Miers, Roger Phillips, the world's leading mushroom expert, and author Frank Cottrell-Boyce.  Sunday Times columnist and writer India Knight also joins the bill this year to talk about her love of dogs. There'll be demonstrations and classes from artisan makers, free rides on the vintage (1930s) fairground, cider making, authentic Appalachian country dance lessons, abseiling, axe throwing, foraging, forging, bow and arrow making, sushi workshops, children's cooking, wild swimming in the estate's remote, protected lake and lots more activities for you to try your hand at a new skill or experience. There's also plenty of live music and the chance to chill out around log burning fires.

When/Where: 15-17 Sep, Hawarden Estate, Flintshire, North Wales

Price: Adult Weekend tickets non-camping £91/camping £124:Teen Weekend tickets (12-17 years) non camping £ 42.00/camping £ 64.00. Child Weekend tickets – free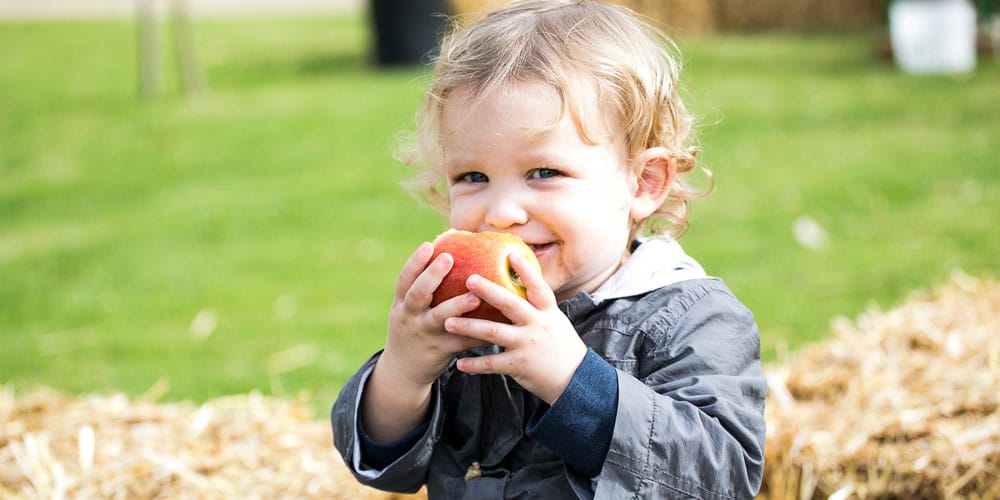 Copyright: English Heritage
5/15

Apple Festival

Celebrate all things apple at Audley End – who knew the crunchy good-for-you-fruit could be so much fun? From bobbing and weaving to trapping and tasting, apples have never been so appetizing. There are over 150 varieties of apple in the organic kitchen garden – and you can get the chance to gobble down some Bramley treats in the tea room, see how the Victorians would have cooked a Nonsuch in the service wing, and enjoy pressing – and tasting – Russets in the garden. Take up the apple bobbing champion challenge and meet a Victorian gardener to learn how they dealt with harvest pests in the orchard. There are also lots of opportunities to get crafty with with apple themed activities and enjoy jigging around to a local folk band playing tunes throughout the weekend.

When/Where: 23 – 24 Sep, Audley End House and Gardens, Essex

Price: £17.50 adult, £10.50 child, £45.50 family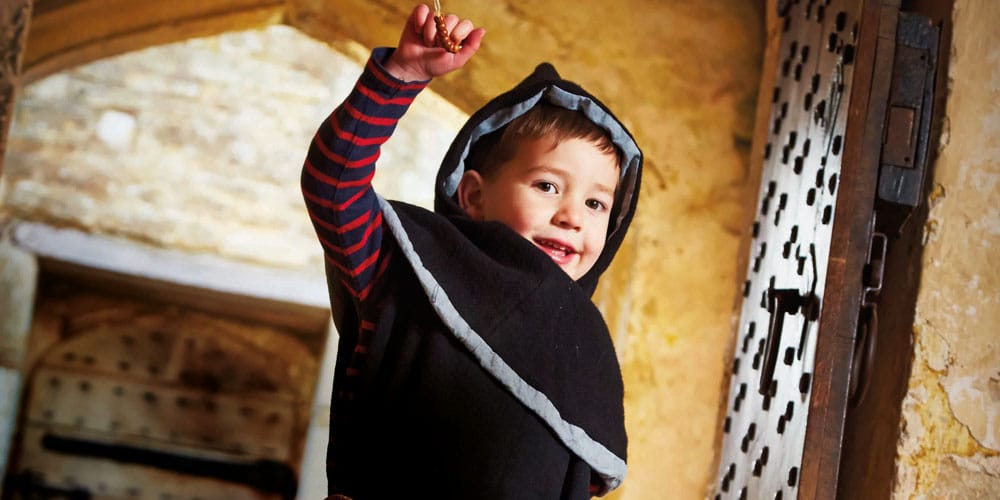 Copyright: English Heritage
6/15

A Monk's Life

The impressive ruins of one of England's most powerful Cistercian monasteries lie in a tranquil valley of the North York Moors – and little ones will be enthralled by stories from the monk in residence about life at the Abbey. There'll be the chance to test their skills in a special Sword School and learn why the monks had to take up arms to defend themselves from robber bandits when travelling, or from raiders at the monastery. Family-friendly storytelling sessions include the tale of the fun-loving Brother Jucundus who got himself into rather a lot of bother in York. Also see displays of falconry as birds of prey fly high over the medieval site, explore the museum and hunt for clues of medieval life on a family trail.

When/Where: Weekends: 2-3, 23-24, 30-31 Sep, Rievaulx Abbey, North Yorkshire

Price: £8.40 adult, £5.00 child, £21.80 family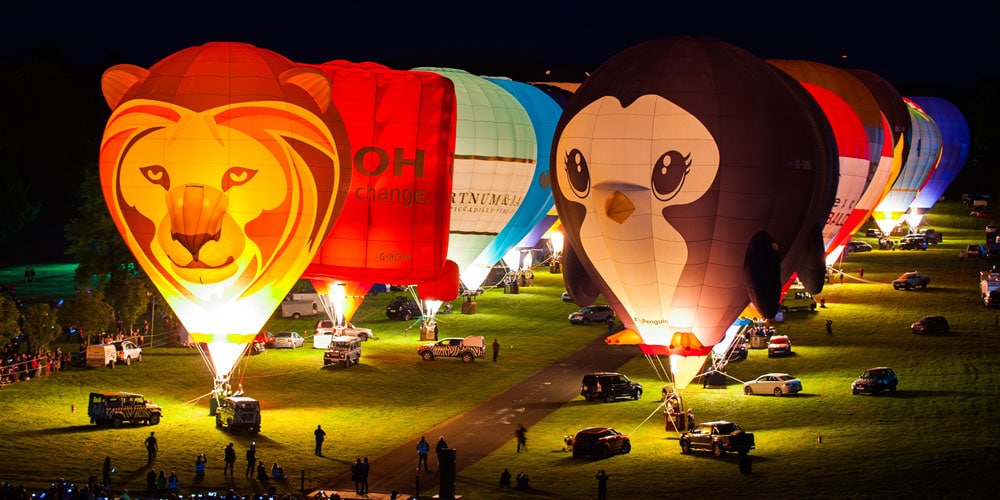 7/15

Sky Safari

If you head off to Longleat Safari Park this September you may get more than you bargained for – as almost 100 balloons take to the sky. A spectacular Sky Safari will make your visit extra special and it's bigger and better than ever. Over the course of the three day event almost 100 balloons in all shapes and sizes will be taking to the skies above Longleat. Keep your eyes peeled for a special Longleat lion balloon, Simbaloo. On both Friday 15th and Saturday 16th a selection of balloons will light up Longleat – firing their burners to a musical soundtrack in a magical Night Glow. It makes the perfect end to a day which can also include a safari drive through the grounds where you can encounter elephants, monkeys, giraffes, lions and tigers and enjoy some Animal Handling experiences (touch a tarantula, stroke a snake or cuddle up to a bunny rabbit, anyone?). With plenty more adventures to enjoy – including a jungle cruise to see sea lions and gorillas, a bat cave to explore and playgrounds to run wild in, you'll be busy from dawn until dusk

When/Where: 15-17 Sep, Longleat Safari Park, Warminster, Wiltshire

Price: Sky Safari is included with an All in One Day Ticket – see website for best prices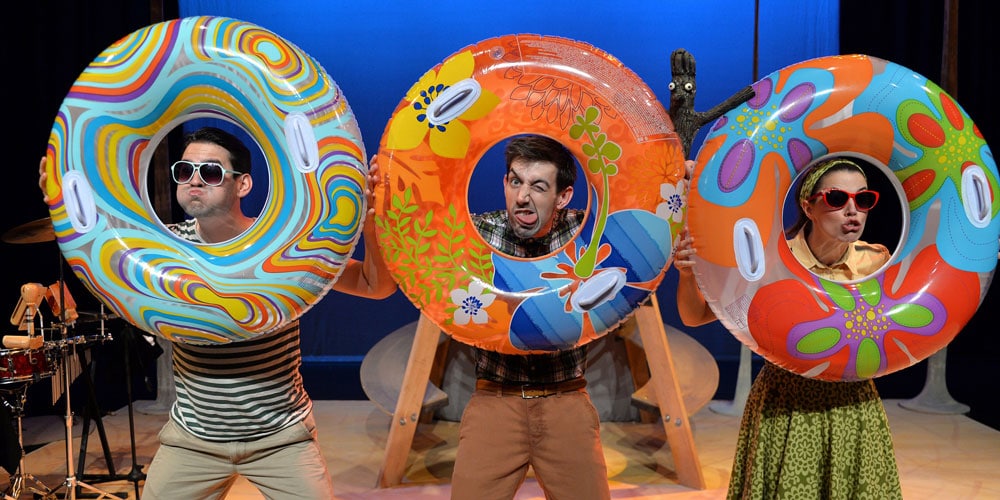 Photo: Steve Ullathorne
8/15

Stick Man

The happy adaptation of Children's Laureate Julia Donaldson and Axel Scheffler's bestselling book, Stick Man, is on the road for an enchanting UK tour. Scamp Theatre and Freckle Productions present a colourful show all about Stick Man, who …' lives in the family tree with his Stick Lady Love and their stick children three…'. But the world outside the family tree is a dangerous place for Stick Man. What starts off as a morning jog becomes quite the misadventure – a dog wants to play fetch with him, a swan builds a nest with him and he even ends up on a fire! How will Stick Man ever get back to the family tree? Touching and funny this fantastic production features a trio of top actors and is packed full of puppetry, songs, live music and funky moves, firing the imaginations of young audiences who may be experiencing theatre for the very first time. The show runs for 60 minutes, so little ones won't have the chance to get restless.

When/Where: from 2 Sep – 12 Jan 2018, theatres nationwide including High Wycombe, Cambridge, Glasgow

Price: Ticket prices vary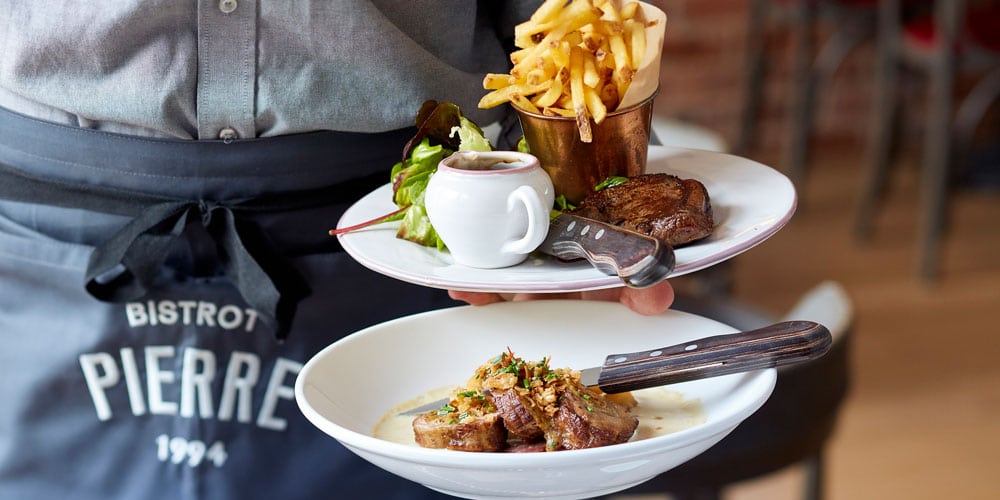 9/15

French Is Fun At Bistrot Pierre

The whole family can enjoy the flavour of France at Bistrot Pierre. Especially good value are their early evening pre-theatre menus (2 courses for £14.95 ordering before 6.45pm Monday to Saturday and before 7pm on Sundays). Menus include classic French favourites such as Pate de champagne, Boeuf bourguignon, steak-frites and crème brulee. Little ones get their menu in a sealed gift bag. It comes in the form of a book – with mains on the front cover, desserts and drinks on the back) – and  inside there are 14 pages of fun and educational activities to enjoy – doodling pages, colour by dots, French phrase to learn, an 'Ou est Pierre' game (the French version of Where's Wally), word searches, noughts and crosses grids, spot the difference puzzles and the chance to enter a competition to win a family meal by designing an outfit for Pierre or Pierretta. Also included in the gift bag is a mini box of coloured pencils to complete all the entertaining tasks. The Menu Enfants includes favourites such as Burgers and Fish Goujons as well as French -influenced Omelettes and Croque Monsieur all served with  French bread and butter, cucumber sticks, cherry tomatoes and pommes frites. Desserts to tickle their tastebuds include chocolate torte and coupe fraise – strawberry ice cream servied with fresh strawberries, crushed meringue, marshmallows and strawberry coulis. Bon appetit!

When/Where: Open daily, Bistrot Pierre restaurants nationwide

Price: Le Menu Enfant costs £6.50 for a main, dessert and drink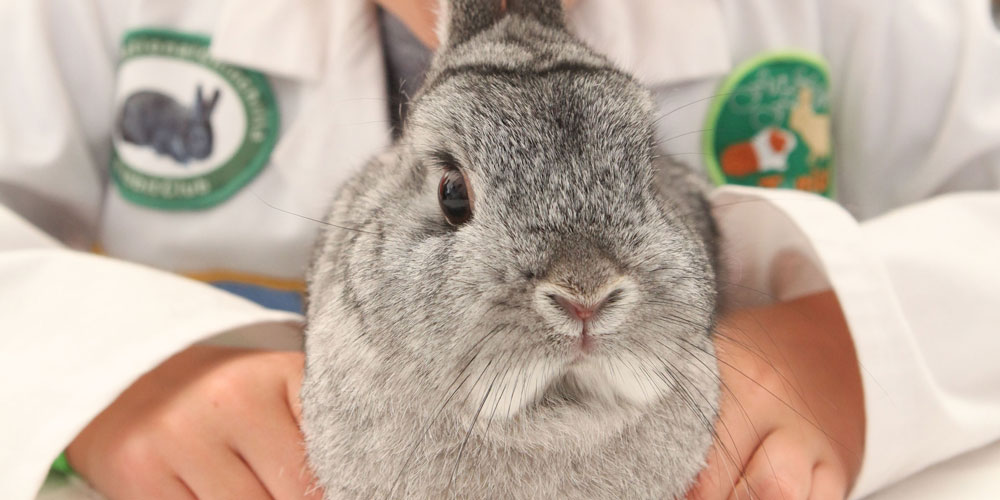 10/15

Malvern Autumn Show

Celebrate the season of mists and mellow fruitfulness, food, the countryside, nature and rural life at this show full of harvest fun and family entertainment. Expect to encounter everything from world record breaking giant veg to Vintage Village fun, competitive pole climbing to circus skills and the last major RHS Flower Show of the season. There'll be celebrity chefs ready to share their top tips on how to make the most of the produce at this time of year alongside horticultural experts such as BBC Gardeners' World Carol Klein who'll be sharing her encyclopaedic knowledge with showgoers. There's a chance to find out all about The Power of Pollinators in a brand new feature highlighting the vital role that bees and bumblebees play in both our gardens and the wild. Family Green activities include a Junk Ball Run, circus and garden games and Treehouse Tales and The World of Animals, will welcome beasts of all shapes and sizes including rabbits, guinea pigs and poultry as well as the return of the Young Pig of the Year Competition. You can also enjoy all the fun of the fair at the Old Tyme Fairground – take a turn on the Ferris Wheel, Helter Skelter or the Carousel.

When/Where: 23-24 Sep, Three Counties Showground, Malvern

Price: Advance Tickets Adult £16, Child (5-15) £5, Under 5s free, Family (2 adults, 3 children £37)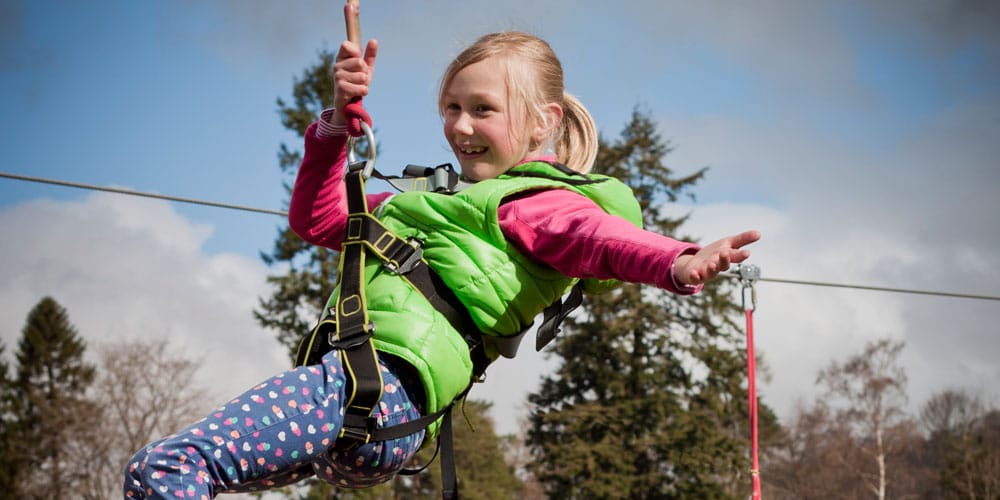 11/15

Treetop Trek

Scale the heights at a new Treetop Adventure Park at Heaton Park, Manchester – an exciting aerial activity where you can swing, climb, balance and fly your way through the woodland canopy on fun challenges and zip lines. It's the biggest treetop adventure course of its kind in the UK and features over 20 different zip wires, from which trekkers can glide from a jaw-dropping height of just under 50 feet. Suitable for everyone age five and up, it boasts 35 exciting obstacle challenges include balance bars, swinging logs and Indiana bridges and offers both a full Zip Trek for those who would like the complete Trek experience and a Mini Trek for littler adventurers. Along with the brand new Treetop Trek experience, visitors can also enjoy Treetop Nets suitable for everyone from the age of three featuring a collection of giant trampolines, walkways, slides and tunnels, all made from super bouncy netting, suspended up to 40ft off the ground – it's high time for fun up in the treetops.

When/Where: open daily, Heaton Park, Manchester

Price: Treetop Trek costs from £18 for up to two hours of fun on the Mini Trek and from £24 for a three hour Zip Trek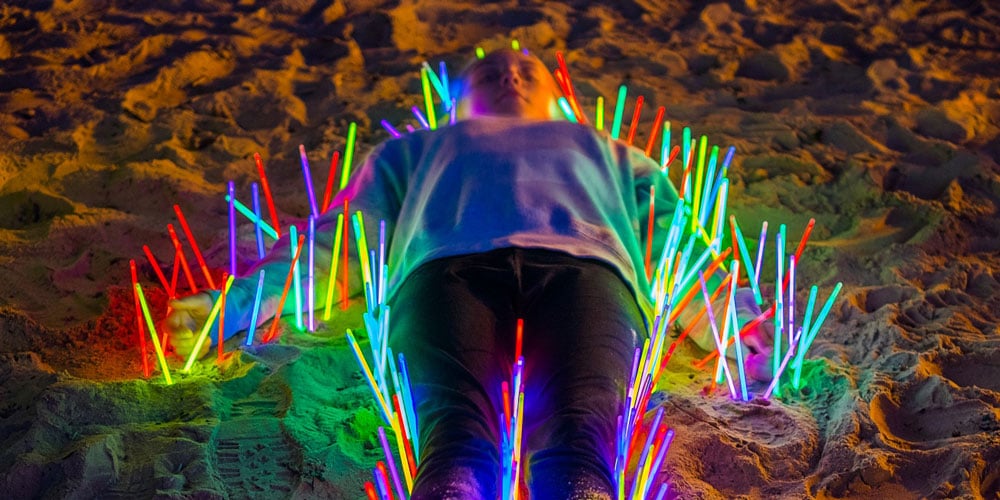 12/15

Staithes Festival Of Arts And Heritage

Feel arty and be crafty at this festival celebrating painting, drawing, sculpture and more. This year's two-day event sees the entire North York Moors coastal fishing village turned into a big pop-up art gallery. Kids will be kept occupied thanks to a fantastic collection of craft workshops, entertainers and quirky exhibits. There'll be appearances by children's entertainer Captain Kipper on the beach, a herd of elephants in the harbour courtesy of sculptor Emma Stothard and a dramatic light show in the evening created by artist Mick Stephenson. Youngsters can hone their artistic skills with hands-on classes where they can learn to make a compass out of felt, decorate gingerbread or create their own mini-masterpiece. They'll love learning the art of rock balancing down on the beach, will be wowed by the magic lantern show and can end the day settling down to watch a film at the Outdoor Picture Show on Kipper's Corner. More than 150 artists will descend on the village to share their latest work and a host of musicians and street buskers will add to the entertainment.

When/Where: 9-10 Sep, Staithes, North Yorks Moors

Price: The festival is free to attend. There will be a small charge for some of the workshops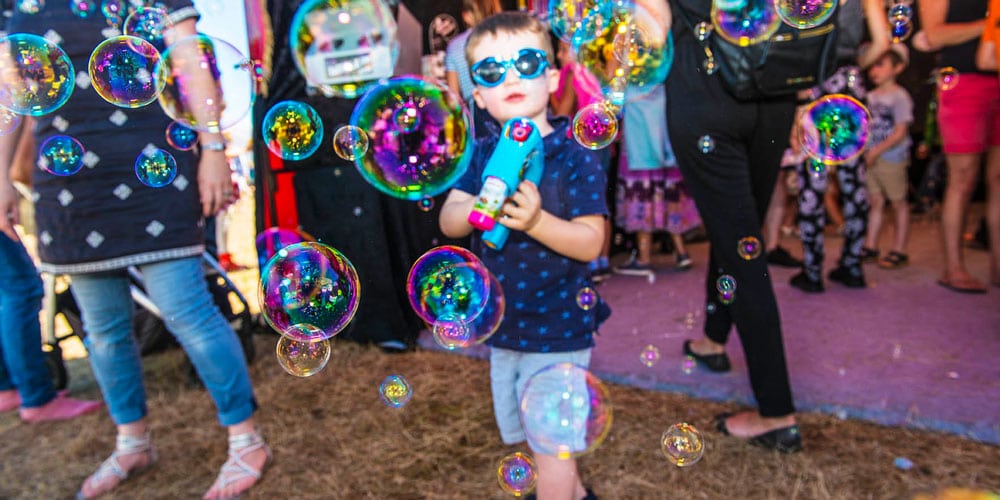 13/15

Onblackheath

OnBlackheath is a multi-genre music, food and family festival  that's family-friendly and packed with rock, pop, indie and electronic stars including Travis and De La Soul. A dedicated children's stage comes complete with theatre productions and the best kids' shows with appearances from Basil Brush and Children's Laureate, Michael Rosen, author of 'We're Going on a Bear Hunt,' children's illustrator David Roberts, well- known for his popular series of Dirty Bertie books plus Julian Clary will be reading excerpts from his children's book series. Don't miss CBeebies' Mister Maker and join in the challenge at the self-portrait clay workshops, plus add your mark to Hugh Jart's giant interactive painting screens. There's a Village Green Sports' Day with egg and spoon races, three-legged races and Tug-of-War plus plenty of fabulous food on offer with dining experiences, demonstrations, workshops, celebrity chef appearances, pop up stalls and super-tasty street food.

When/Where: 8-10 Sep, Blackheath, London

Price: Day tickets are priced at £49.50 and weekend at £90. Children under 5 are free and a limited number of tickets for children aged 5-12 years will be available at for £10 per day / £15 weekend. A limited number of Teen tickets for 12-16 yr olds available at £30 per day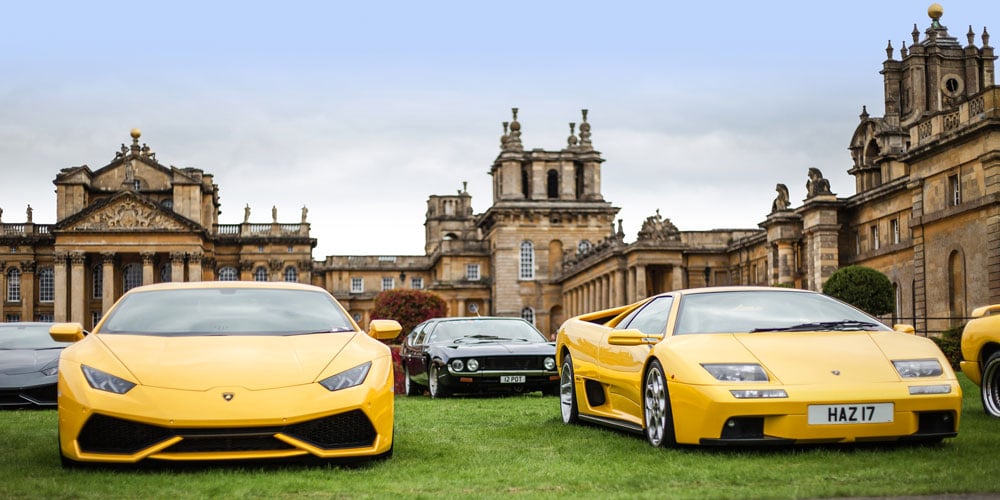 14/15

Blenheim Palace Classic & Supercar

Calling all car-fanatics! If you rev and roar at the thought of getting up close and personal with the world's greatest cars from brands such as Aston Martin, Bentley, Ferrari, Lamborghini, Maserati, McLaren, Rolls-Royce and more then this is your dream come true. A chance to feast your eyes on the latest, greatest, most wildly extravagant cars on the planet – as 500 of them gather at Blenheim Palace for a super, hyper & classic car extravaganza. In a celebration of contemporary automotive engineering, the focal point of the day is the Pirelli Prestige & Performance Competition, where 80 cars compete in a modern-day Concours across eight categories. Also worth a nose will be the jaw-dropping display of supercars, presenting living proof that lust for uber exotic and outlandish cars is alive and kicking.

When/Where: 3 Sep, Blenheim Palace, Woodstock. Oxfordshire

Price: Adult £15.30, Child (Age 5-16) £7.10, Family £41.00 Park & Gardens Ticket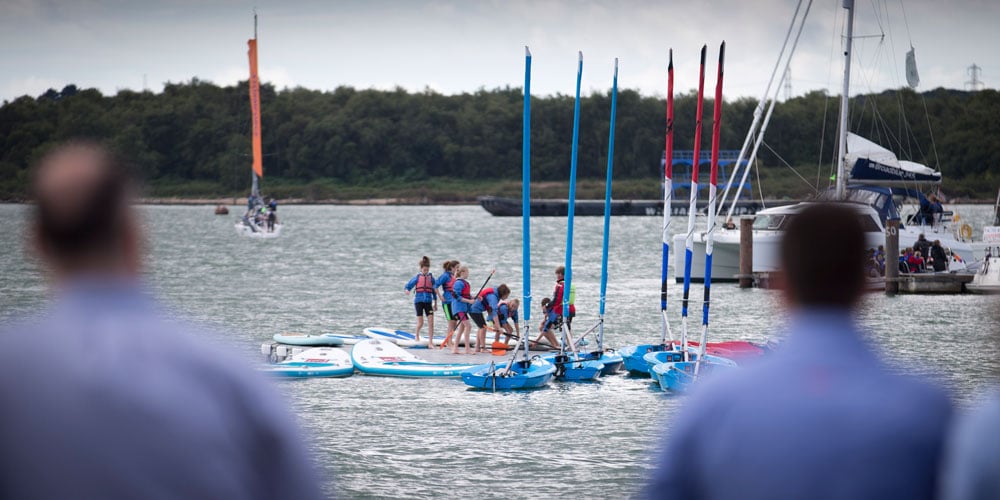 15/15

Southampton Boat Show

There are so many opportunities to get out on the water at Britain's biggest festival of boating. Set against a stunning backdrop of hundreds of beautiful boats lined up along Europe's largest purpose-built marina, the event offers a host of family-friendly attractions alongside live music including a new Paddle River Experience transporting visitors to a woodland stream to enjoy a canoeing or paddleboarding adventure. There's also the chance to take your seat and sail in a passenger boat where you can enjoy a trip in the Solent, taking in the impressive view of the show from a new perspective. Then you could branch out and enjoy some bell boating in twin hulled open canoes seating up to 12 people. Children aged 3-13 will love riding the motorised boats on site, mastering the art of steering whilst having fun with the onboard water cannon, too!  Free 'Try-a-Boat' sessions from On The Water will allow visitors to experience the thrill of being out on the water testing out some of the latest trends in watersports activities. 'Get Afloat', will offer children aged 8-16 years the chance to discover dinghy sailing and Stand Up Paddleboarding (SUP). There's also a family friendly Adventure River Canoe Ride and plenty of opportunities to (hopefully) soak up the last of the summer sun whilst climbing on and off board some of the most idyllic boats in the world.

When/Where: 15 – 24 Sep, Southampton

Price: advance tickets start from £15, with two children under the age of 15 going free with each adult