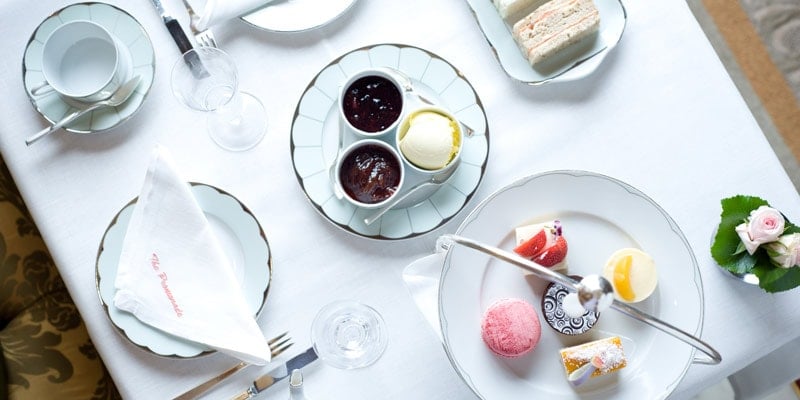 1/15

SLEEPING BEAUTY AFTERNOON TEA

Following the success of the Mad Hatter's Tea Party, Dorchester Collection's iconic British hotel, The Dorchester, has teamed up with the English National Ballet for October Half Term. As you enjoy a classic afternoon tea, characters from the enchanting production of Sleeping Beauty will grace The Promenade, pirouetting, plié-ing and jeté-ing amongst guests, stopping to share magical tales with younger visitors. Your Sleeping Beauty Afternoon Tea will include a glass of Champagne for adults, homemade finger sandwiches on artisan bread, warm raisin and plain scones served with jams and clotted cream plus a selection of Sleeping Beauty themed pastries and of course your choice of selected grand and rare teas. Sittings for Sleeping Beauty Afternoon Tea at The Promenade at The Dorchester, London are available between 1.00pm and 5.30pm Monday to Friday, featuring several 20 minute performances by English National Ballet School.

When/Where: 24-28 Oct, The Dorchester, London

Price: £65 per adult, £35 for children aged 5-11

Find out more about the Sleeping Beauty Afternoon Tea
ABOUT THE AUTHOR
Kim Jones is an experienced journalist who has worked at various women's weekly magazines, and now freelances for them and the national papers writing about travel, health and lifestyle. She lives in Cardiff with her partner and their two sons, aged 17 and 13 and loves persuading them all to come away on holidays with her in the family VW camper van.
Find Kim on Twitter @kimsfeatures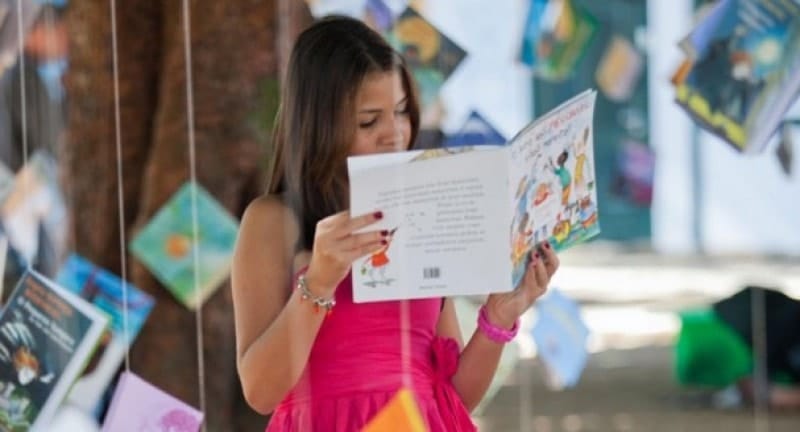 2/15

LOOGABAROOGA FESTIVAL

If you like books and illustrated literature then you'll love the Loogabarooga Festival. There'll be free drop-in workshops, storytelling sessions, theatre and cinema shows, advice on how to write and illustrate your own book, gaming demo days plus appearances by favourite children's authors and illustrators including Michael Rosen, author of classic picture book 'We're Going on a Bear Hunt', Rebecca Cobb, plus comedian Julian Clary and illustrator David Roberts who'll introduce you to their latest book 'The Bolds to the Rescue'. Also enjoy creative sessions including make your own Peter Rabbit Plant Pot or create a glowing bee or bookworm, plus drop in to a chocolate-making Willy Wonka Workshop. During the festival, visitors can also relax on eight unique, hand-painted book benches featuring the cover artwork of some of the nation's favourite children's stories, including 'Shopping with Mother', 'Cinderella' and 'Bunnikins Picnic Party'.

When/Where: 19-24 Oct

Price: some events are free, others ticketed with a charge, see website

Find out more about Loogabarooga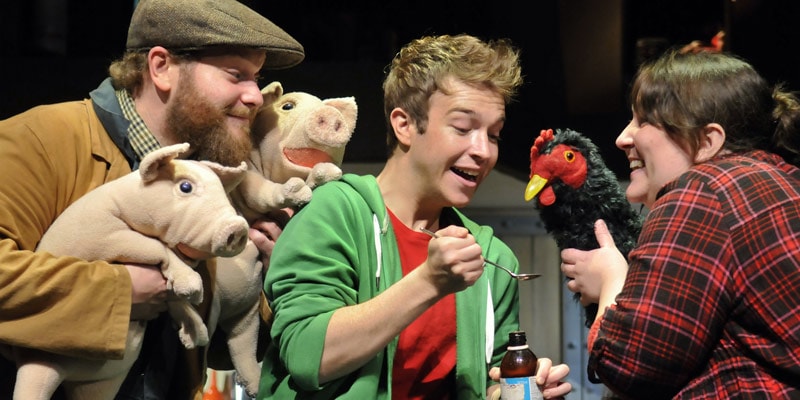 3/15 GEORGE'S MARVELLOUS MEDICINE
The Birmingham Stage Company (well known for their wonderful Horrible Histories theatre dramatisations) are touring with the fantastic Roald Dahl comic masterpiece, George's Marvellous Medicine to mark this autumn's Dahl Centenary. Meet George, a young boy who makes a marvellous new medicine to cure his grandmother of her terrifying and foul temper. But when his grandmother drinks his special new potion the results are explosive and the most incredible things begin to happen – taking George on an amazing adventure. Adapted by David Wood, the UK's leading children's playwright, you can expect wit and wonder, fun and frolics, madness and mayhem in this stage play of one of Roald Dahl's most popular stories.
When/Where: from 18 Oct, at eight theatres nationwide including Nottingham, Cardiff and Guildford.
Price: ticket prices vary
Find out more about George's Marvellous Medicine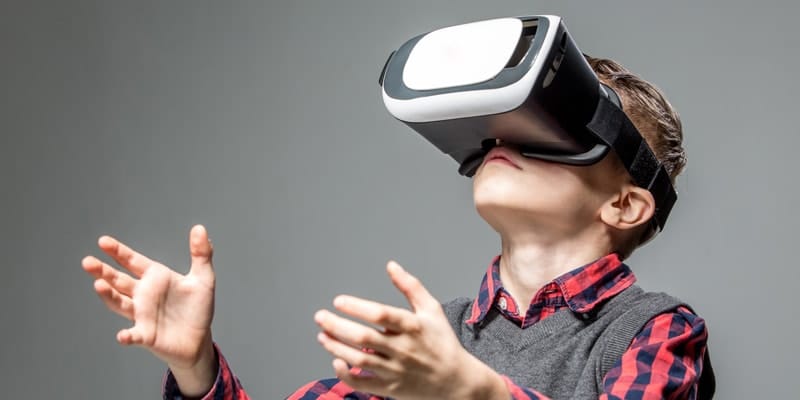 4/15

THE DIGITAL KIDS SHOW

Kids will love this digitastic digital entertainment event. There are scores of events taking place including Minecraft Mayhem, cool coding for kids, parent and children gaming tournaments, an Internet safety zone plus the chance to meet and greet tv and YouTube stars. More action includes a scooter disco, the chance to try out driving lessons for 11-17 year olds, a live show featuring Dick and Dom plus BGT finalists Boogie Storm and unlimited game play in the retro tech and general gaming
zones. Don't miss super science shows plus the chance to have a go on the Total Wipeout Zone, free-running and trapeze. This should be one event that even the teens won't want to miss out on.

When/Where: 29-30 Oct, EventCity, Manchester

Price: £25 per person

Find out more the Digital Kids Show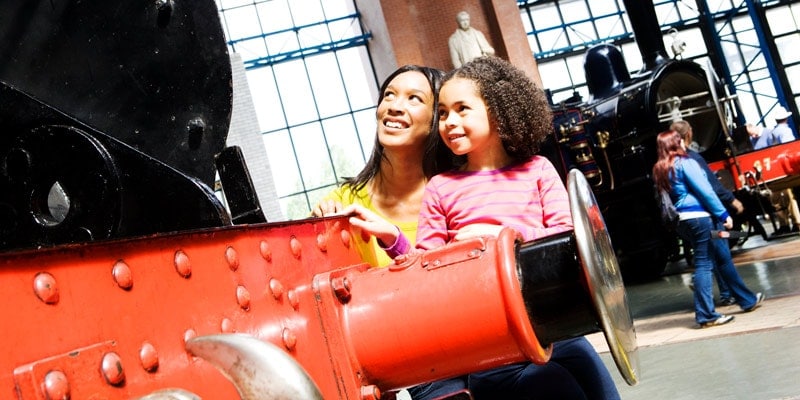 5/15

FUTURE ENGINEERS AT THE NATIONAL RAILWAY MUSEUM

Get stuck in to some hi-tech, hands-on events at the National Railway Museum to see if you have what it takes to be part of the next generation of engineers. Watch live engineering demos, learn how to shape the railways of the future, take part in group challenges where you investigate the real-life issues that engineers face in the current era of rail renaissance. Visitors can also experience a 'night at the museum' between 26-29th October from 7pm until 10pm and see 'Locos in a Different Light ' as the museum is brought to life with amazing colour and light with a series of art installations as part of the city's 'Illuminating York' festival.

When/ Where: 22- 30 Oct, National Railway Museum, York

Price: free entry, free parking

Find out more about the National Railway Museum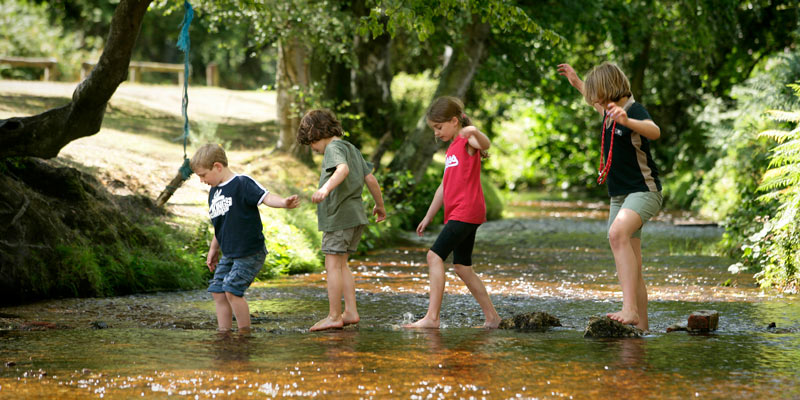 6/15

THE NEW FOREST FOOD AND DRINK FESTIVAL

If you're fanatical about fine food and bonkers about beer then head off to the New Forest where all things foodie will be celebrated, eaten and enjoyed. There'll be hundreds of events, activities, tasting and toasts taking place all over the forest including the chance to learn how to forage, enjoy meals in various top pubs and restaurants themed around everything from sizzling steaks and perfect pies to glorious game, perfect pork and the great forest banger. There'll also be a Mad Hatter's Afternoon Tea Party, cheese tastings, chocolate-making demos, a local produce market, meet the chef events and the chance to learn all about the Forest's rich history and cultural heritage plus of course opportunities to explore the riot of russets and golds, roaming ponies and pigs of the Forest in Autumn.

When/Where: 31 Oct-6 Nov, various locations around the New Forest

Price: tickets for events vary, see website

Find out more about the New Forest Food and Drink Festival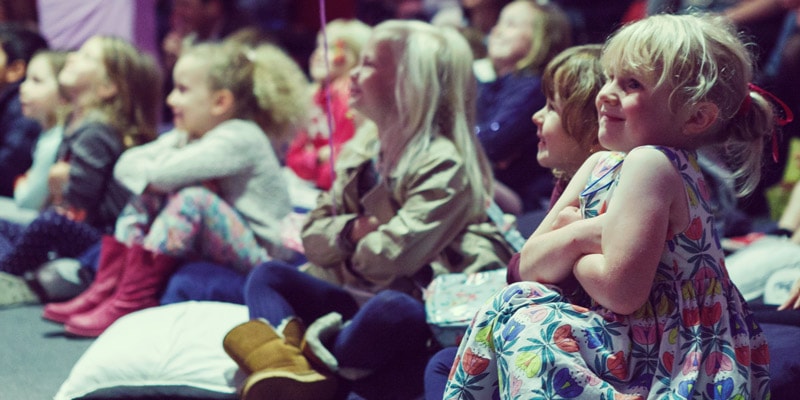 7/15

CHELTENHAM LITERATURE FESTIVAL

The pretty town of Cheltenham will become a book-lover's paradise this month and there's plenty for children and families to make the event a real page-turner. Dame Jacqueline Wilson's legions of loyal fans can hear about her brand new character Clover Moon. There's lots of interactive drawing and storytelling with current Children's Laureate Chris Riddell, former Laureate Michael Rosen and illustrator Nick Sharratt and if you ask Chris Riddell a question, he will live illustrate the answer. Comedians and writers Julian Clary and David Baddiel will talk about their latest books and Lucy Worsley tells tales of the Tudor Court through the eyes of maid of honour Eliza Rose. For young adults there's Robin Stevens, author of the Murder Most Unladylike series, while authors Holly Bourne (What's a Girl Gotta Do?), Holly Smale (the Geek Girl books) and CJ Daugherty (the Night School series) discuss the influence of feminism on their writing. There'll also be lyrical storytelling from MOBO award-winning hip hop artist, writer, poet and educator Akala while bloggers and vloggers Emma Gannon (Girl Lost in the City) and Ella Mills (Deliciously Ella) will be among some of the new entrepreneurs talking about Lives Online and the new economy. For parents there are panels on Modern Parenting with Tanya Byron and Postnatal Depression: The Last Taboo? With Libby Purves.

Price: see website

Find out more about the Cheltenham Literature Festival

Image: McPhersons-Stevens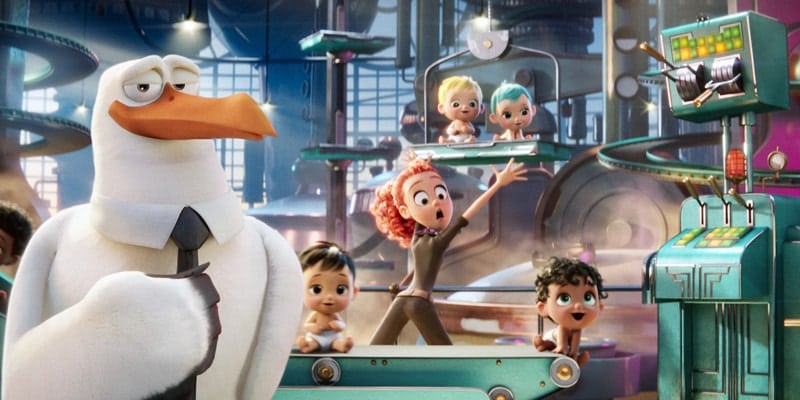 8/15

STORKS

Dropping into cinemas this October, STORKS is the new animated adventure from Warner Bros Pictures telling the story of a stork, a girl and a baby. Storks used to deliver babies. But not any more. They've diversified and they now deliver packages for a global internet retail giant. Junior, the company's top delivery stork, is about to be promoted when he accidentally activates the Baby Making Machine, producing an adorable, and completely unauthorised, baby girl. Desperate to deliver this bundle of trouble before the boss uncovers his mistake, Junior and his friend Tulip, the only human on Stork Mountain, race to make their first-ever baby drop – in a wild and heart-warming journey that could make more than one family whole and restore the storks' true mission in the world.

When/Where: from 14th October, cinemas nationwide

Price: ticket prices vary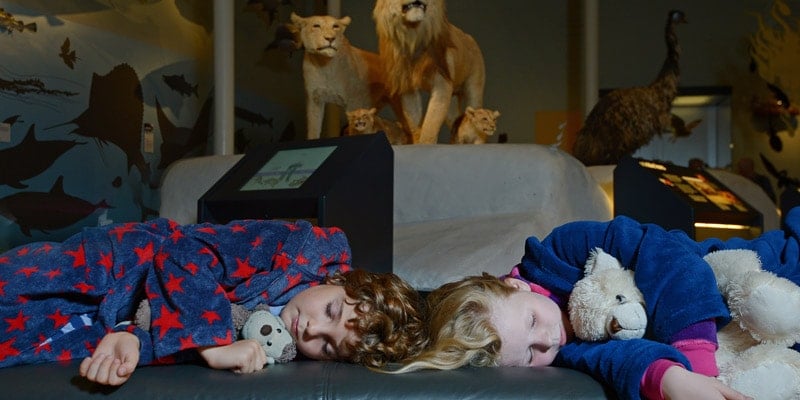 9/15

NATIONAL MUSEUM OF SCOTLAND SLEEPOVER

As part of its 150 anniversary celebrations the National Museum of Scotland Edinburgh is offering the chance to spend the night amongst the artefacts, animals and dinosaurs of this iconic museum. For children aged 7 to 11 and their grown-ups this event promises to be full of fun and excitement. You will be looked after by a friendly learning team and take part in different activities around the museums including a super science show, a time-travel mystery and T-shirt design workshop. And you can expect a few other surprises along the way before making camp in the Grand Gallery under the watchful eye of a Tyrannosaurus Rex. Just bring your sleeping bag, pillow and pyjamas. Breakfast is included the morning after.

When/Where: 15-16 October, National Museum of Scotland, Edinburgh

Price: £45 a ticket

Find out more about the museum sleepover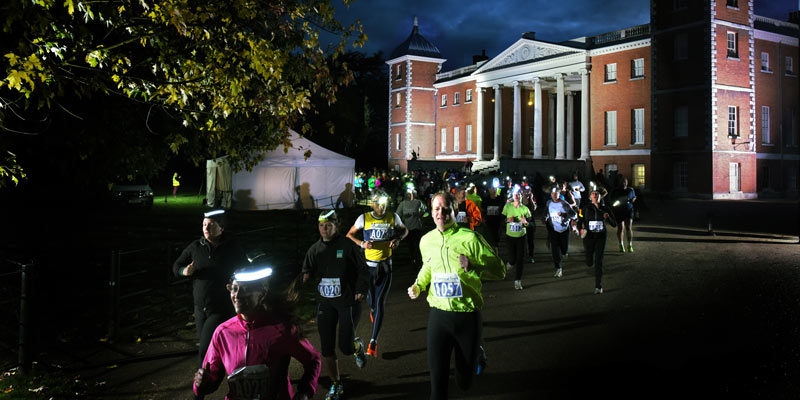 10/15

NATIONAL TRUST NIGHT RUNS

Torches and trainers at the ready? It's time to head out into the night and explore the National Trust conservation charity's parklands and gardens in a different light – by night. The National Trust has teamed with Cotswold Outdoors to hold 16 family friendly Night Run events across the country. You can choose between shorter Explorer routes (1-3 km), suitable for all ages, and more challenging Adventure routes (6-9 km) for anyone aged over 12. You'll be running (or walking, of course) on safe off-road trails, grasses woodland and paved areas and many events will be hosting family friendly activities such as face-painting marshmallow roasting and guided wildlife walks.

When/Where: from 22 October to March 2017 in various NT locations nationwide.

Price: tickets start at £6.95 for individuals and £19.50 for a family discount ticket. See website for details

Find out more about National Trust night runs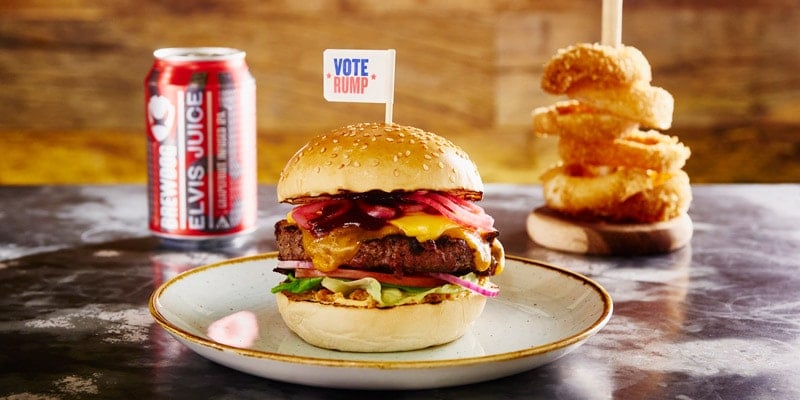 11/15

DIG INTO BIG BURGERS AT GOURMET BURGER KITCHEN

With beef, chicken, lamb, pork and veggie burgers, salads, fries and sides and even a gluten free menu on board, there's something for every one at GBK. And, in the spirit of all things American Presidential Election, they've created their limited edition 'Thickest Ever Burger' – The Rump, available until 8th November, encouraging us all to ‪#VoteRump – at least when it comes to choosing your burger! With tongue in cheek, the 7oz Rump steak patty with burger sauce, American and Red Leicester cheeses, beef ketchup, crispy onions, salad and pickled onions is described as cheesy and rich…really, really rich. And a total no-brainer. We couldn't resist a chuckle. And it tastes darn good too. The Junior Menu at GBK is recommended for children under 12 and includes a choice of cheeseburger, chicken or veggie burgers with a side of either chunky skin-on or skinny fires, chargrilled corn on the cob or a simple green salad with honey mustard dressing. A drink is also included and you can get a dessert for an extra £1. They get our vote. Everyone goes home happy.

When/Where: open daily, GBK outlets nationwide

Price: The Rump Burger costs £11.95. The Junior Menu is £6.95 for a burger, side and drink

Find out more about Gourmet Burger Kitchen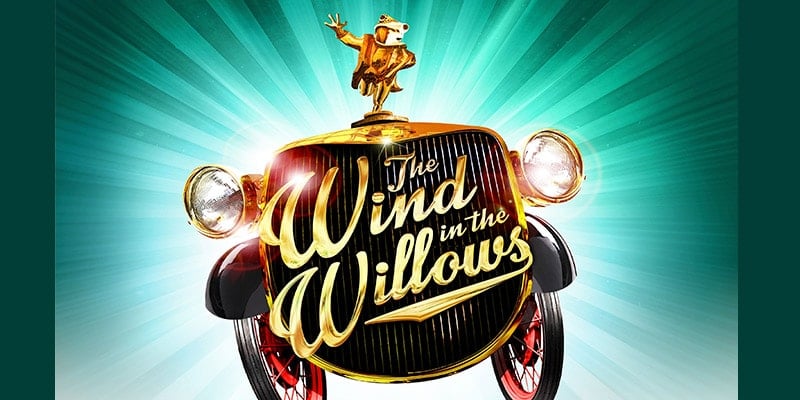 12/15

THE WIND IN THE WILLOWS

A fantastic new musical theatre adaptation of Kenneth Graham's lovable book is going on tour! Adapted for the stage by Downton Abbey creator Julian Fellowes and Olivier Award-winning composer and lyricist duo George Stiles and Anthony Drewe (all of whom collaborated on hit musical Mary Poppins) the story stays true to the magical book with Ratty, Badger, Mole and Toad embarking on a series of adventures and misadventures caused by Toad's insatiable need for speed! Imprisoned for theft and with his existence under threat from the inhabitants of the Wild Wood, Toad (played by Rufus Hound) must attempt a daring escape to defend Toad Hall. Featuring spectacular stagecraft and a company of over fifty, this sparkling new musical with a glorious original score brings the treasured British classic to life in what is set to be this year's wildest theatrical adventure.

When/Where: from 8 Oct at Plymouth, then on to Manchester and Southampton before opening in the West End.

Price: ticket prices vary

Find out more about Wind in the Willows the musical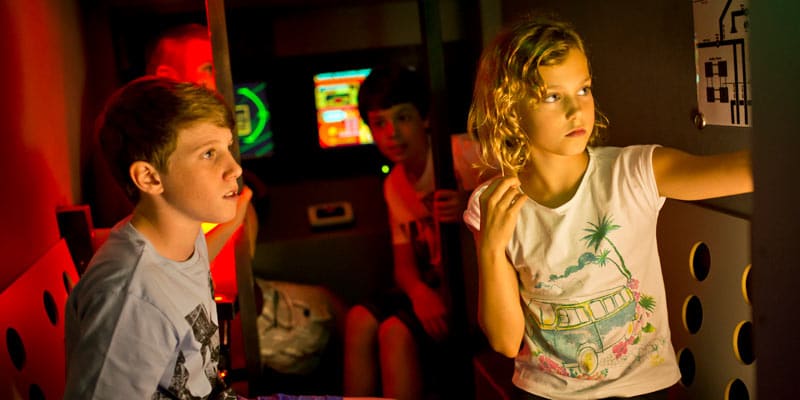 13/15

Si5 SPYMISSIONS

Fancy yourself as a Jason Bourne or James Bond? Espionage activity experience group Si5 Spy Missions is opening a new outlet in Croydon in October. Described as 'James Bond meets Crystal Maze', the activity is suitable for children and adult recruits and takes you on an hour-long mission where you test your mettle in a series of mental and physical puzzles and challenges aboard the battle cruiser UND Steadfast. Brilliant storylines bring your mission to life as you covertly board the vessel, try to disable a battle cruiser with a nuclear missile that has been seized by enemy forces, then make your adrenaline-fuelled escape. With specially tailored operations for different ages (Malice's Revenge 6-7yrs; Shadow Force 8+ years and Covert Sword for big kids), Si5's new Croydon site is perfect for youngsters but also does packages for families, stag and hen parties and corporate events.

When/Where: opens 1st October, Croydon. Spy Missions also has sites in Cambridge, Milton Keynes, Northampton and Nottingham

Price: from £8.50

Find out more about Spy Missions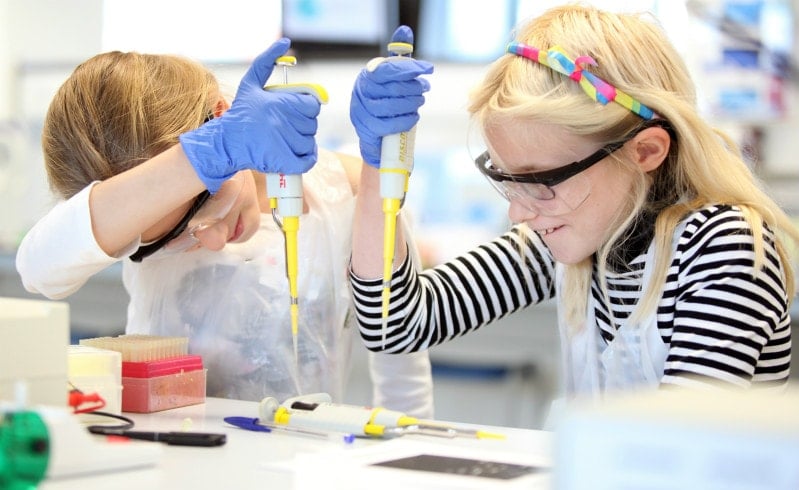 14/15

MANCHESTER SCIENCE FESTIVAL

England's largest science festival is jam-packed with hands-on family activities to inspire would-be boffins everywhere – whether you like your science messy, explosive, high-tech or even edible. Highlights at the Museum of Science and Industry include a Virtual Reality Playground featuring the very latest in VR devices offering tech loving tots and teens a unique insight into what the future holds. Also promising to be a sight and sound spectacle is the Robot Orchestra Live. Formed entirely from recycled instruments, electronics and junk it will perform alongside human musicians at the museum conducted by Graphene, a life-sized robot. Across town, at the Arndale shopping centre, you can enter Sleep Lab The Chronarium, part art installation and part public sleep laboratory, where you can relax on hanging swings and hammocks in an experience aimed to reset circadian rhythms for a better, more harmonious sleep.  Don't miss the Big Science Telescope Show at Jodrell Bank, go Hunting for Infections at Quarry Bank Mill, join in Messy Science at the University of Bolton and do some coding with Junior HackManchester. There'll also be science demonstrations, crafty workshops, science stories, inventing stations and Sublime Science at selected libraries across the city where gooey slime and yummy sweet making is on the menu.

When/Where: 20-30 October, various venues around Manchester including Manchester Museum of Science and Industry

Price: mostly free

Find out more about Manchester Science Festival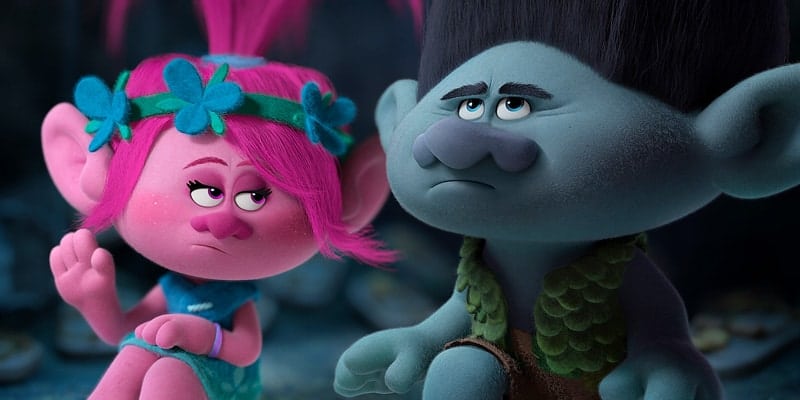 15/15

TROLLS

If you're of a certain age, then you'll have grown up with cute gnome-like creatures with big hair in your toy cupboard. We're talking Trolls. Now they've come to life in a new comedy animated adventure (with a super soundtrack) from DreamWorks Animations. This funny film about the search for happiness transports you to a colourful, wondrous world populated by the overly optimistic Trolls, who have a constant dance in their step and a song on their lips. Then there are the pessimistic Bergens, who are only happy if they have a Troll in their tummy! After the Bergens invade Troll Village, Poppy (played by Anna Kendrick), the happiest Troll ever born, and her opposite, the overly-cautious Branch (played by Justin Timberlake) set off on a journey to rescue their friends. The mis-matched dup only have to tolerate each other for long enough to get the job done, with lots of adventure, mishaps and fun along the way.

When/where: from 21 October, cinemas nationwide

Price: ticket prices vary