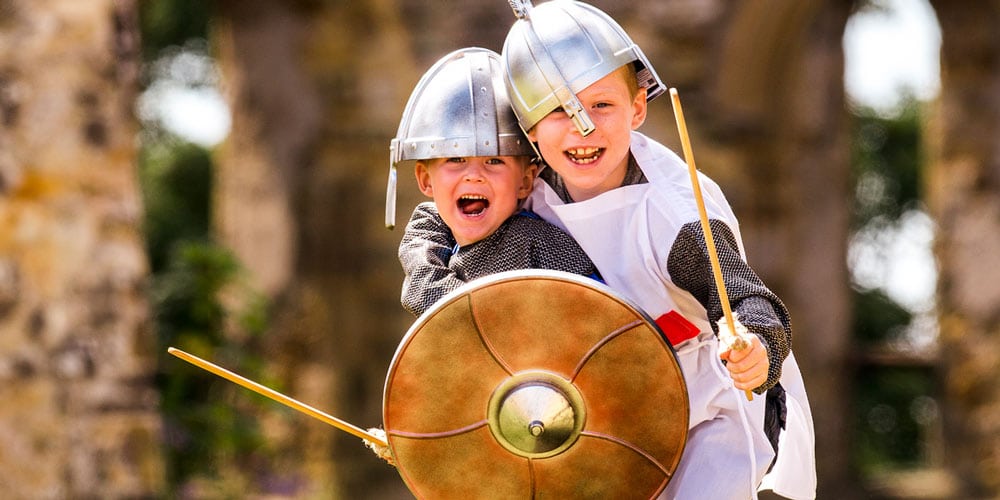 1/15

Clash of the Romans

Step back 2000 years to Roman times with English Heritage and witness an exciting battle of muscle and mastery as two teams of soldiers battle it out in a test of skill with swords and shields. Watch them refine their skills in archery and spear-throwing, and get a taste of Roman life as they ready themselves for battle in the encampment. Share the fun with your little legionaries as they put their skills to the test, and explore urban living in Wroxeter – once the fourth largest city in Roman Britain. See the remains of a Roman bathhouse and a town-house built only using materials available to the Romans.

When/where: 9-10 June, Wroxeter Roman City, Shropshire

Price: £9.30 adult, £5.60 child, £24.20 family
About the author
Kim Jones is an experienced journalist who has worked at various women's weekly magazines, and now freelances for them and the national papers writing about travel, health and lifestyle. She lives in Cardiff with her partner and their two sons and loves persuading them all to come away on holidays with her in the family VW camper van.
Find Kim on Twitter @kimsfeatures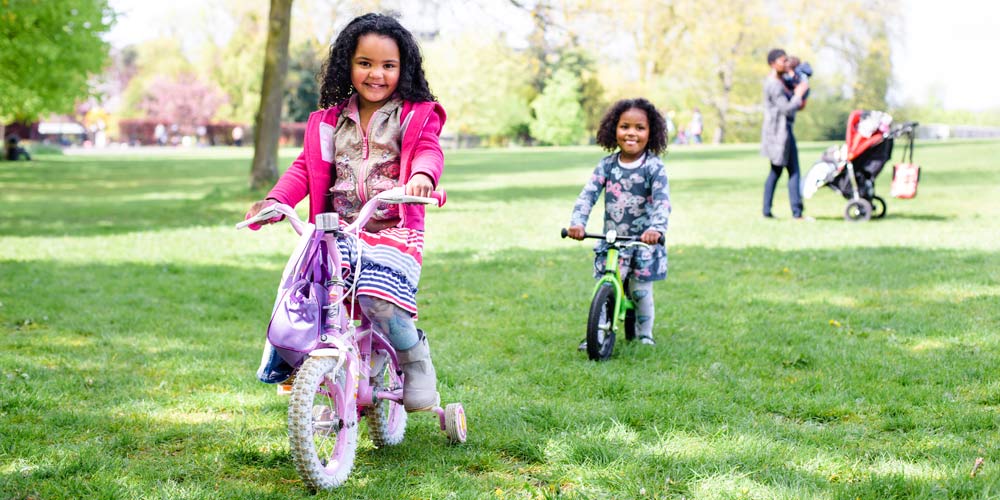 Now's the time to take to two wheels! Bike Week, delivered by We Are Cycling UK, is a celebration of all things bike riding. There are hundreds of events taking place all over the country for you to join in with, all aiming to encourage everyday cycling for everyone, and to highlight the social, health and environmental benefits of cycling.
Look out for family friendly rides taking part on mostly traffic free routes. Some combine bike riding with a treasure hunt…or even a teddy bears picnic. There's also the chance to have a free bike check and to get your bike security marked and added to the National Cycle Database in case of theft. Search the Bike Week website for events taking place near you.
Most events are free.
When/where: 9-17 June, nationwide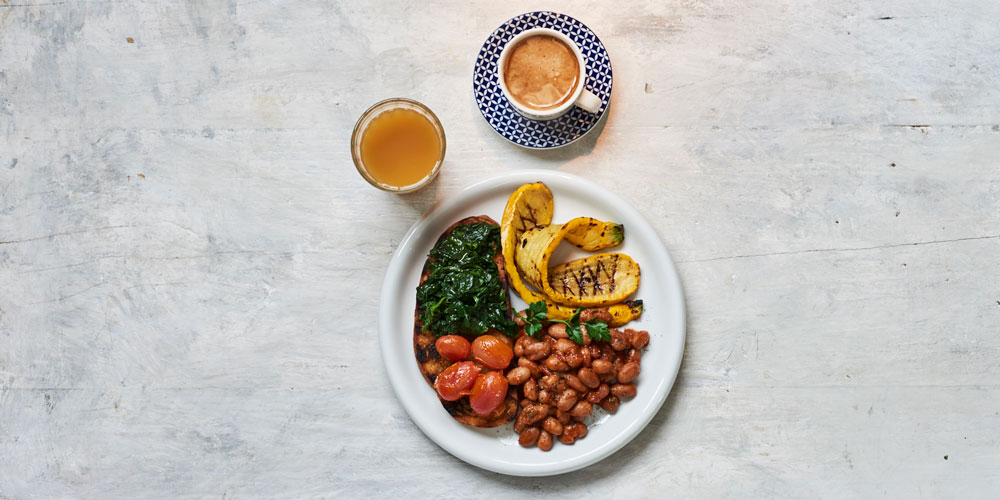 3/15 
Brilliant breakfast at Carluccio's
Carluccio's have added exciting new options to their breakfast menu, meaning you can all enjoy a family feast with a twist, to start the day off with smiles all round. Look out for innovative vegetarian and vegan offerings including courgette fritters, baked borlotti beans and summer squash. Or why not inject some Italian flavour to your favourites? Eggs Diavlo gives fried eggs some spice with 'nduja sauce and parmigiana reggiano, whilst French Toast is given a new lease of life with pannettone, ricotta, yogurt, berries, honey and cinnamon. Yum.
When/where: daily, Carluccio's restaurants nationwide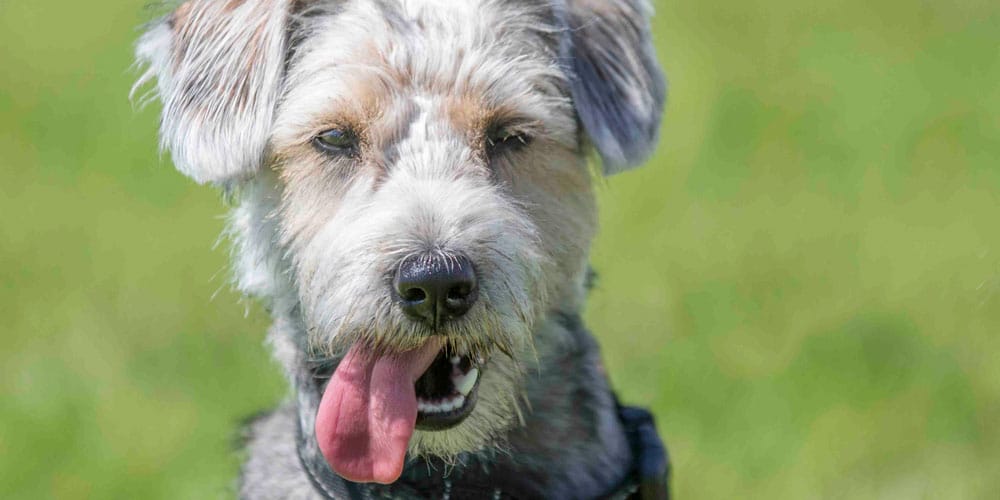 4/15 
DogFest
DogFest makes a paw-fect day out for dogs and their owners – with plenty to do for you and your four-legged-friend. Have-a-go activities include agility, training and obedience sessions – and don't miss your chance to make a splash with dog diving! Supervet Noel Fitzpatrick will be a star guest too.
Other highlights include the School 4 Dogs ring, where even disobedient dogs could soon become teacher's pet! Watch demos from dog experts and trainers, including Lucy Heath of Britain's Got Talent fame and teach your dog to perform using props. There are plenty of exciting displays in The Dog Activity Ring which you'll be wowed by including the awesome ShadowQuest Dog Display Team – a troop of super-smart dogs whose skills include abseiling down a 30ft tower, zip-wiring and jumping through hoops of fire!
When/where: 16-17 June Cholmondeley Castle, Cheshire; 23-24 June Ashton Court, Bristol; 7-8 July Knebworth, Hertfordshire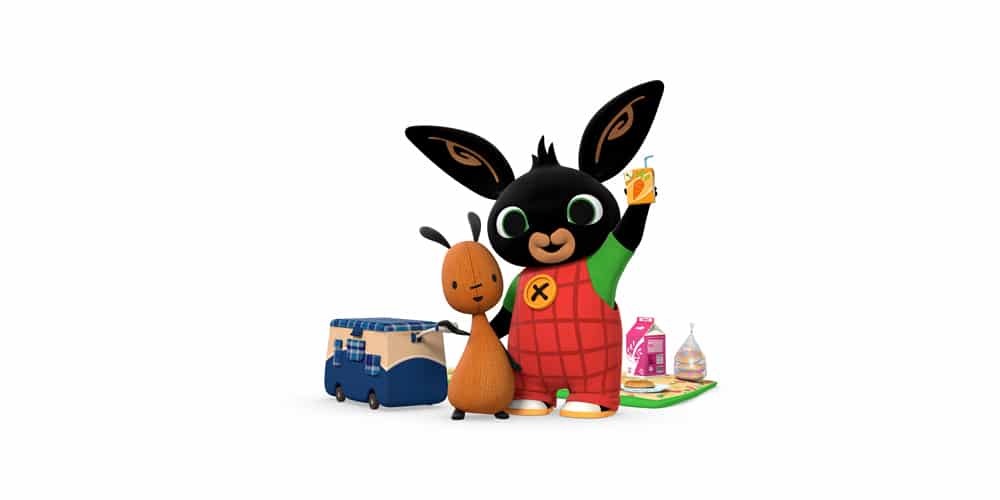 5/15 
Bing and Flop Live Show
CBeebies Land at Alton Towers Resort is welcoming much-loved tv stars Bing the bunny and Flop, in a brand new daily live show that will get youngsters bopping and hopping with excitement. The show, called Bing's Picnic, will join the line-up of daily live shows in Big Fun Show Time, an entertainment and picnic space at the heart of CBeebies Land in Alton Towers Theme Park. Bingsters can join them as they have their picnic, play games and make some new friends. 
The interactive, fun-packed performances will take place twice daily and include games for young guests to get involved with as they help Bing and Flop prepare for their theme park adventure. Following the show, there's the opportunity to take a selfie with Bing and Flop.
The Live Show is included in your entry ticket.
When/where: Daily, Alton Towers Resort
6/15 
30 Days Wild 
The Wildlife Trusts' annual nature challenge '30 Days Wild' encourages people to do something wild every day for the month of June. Sign up on the Wildlife Trusts website and you'll get a free pack with a booklet of inspirational ideas for Random Acts of Wildness, a recipe for wild strawberry and thyme ice cream, wildflower seeded paper to sow, a wall chart to record your activities and wild stickers. This year's theme is all about helping wildlife in your neighbourhood and the pack has plenty of great ways you can green-up your street – from carving hedgehog holes in fences to putting up bird and bat boxes and doing a local litter pick.
Join in the first ever Big Wild Weekend which takes place 16th-17th June. Wildlife Trusts across the UK will hold events including night and seashore safaris, wild festivals, seashore safaris, bioblitzes, mammal tracking, bushcraft, family nature nights, big wild picnics, wild river dips and much more.
Most events are free.
When/where: Through June. The Big Wild Weekend takes place 12-17 June, nationwide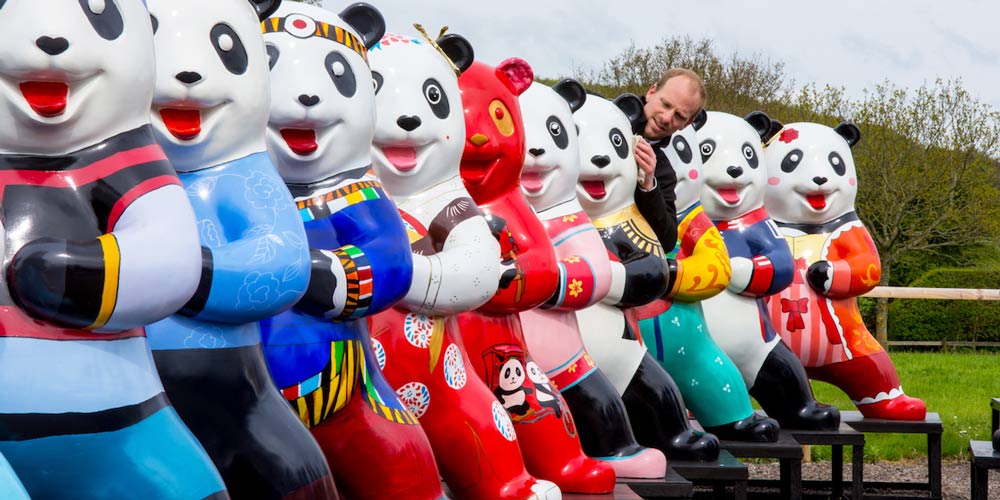 7/15 
New exhibitions at Longleat
Get set for panda-mania at Longleat. Pop-up Pandas is a new art installation, featuring a posse of cute and quirky hand-painted pandas. Can you find and photograph all 60 of them, placed around the House, formal gardens, and Longleat Railway? Also new to Longleat is Predators: the killer animatronic exhibition, featuring 14 animatronic hunters plus T.rex: The Killer Question in The Longhouse, which has made its way from the Natural History Museum. Prepare to be awestruck as you get up close and personal with eight amazing animatronic dinosaurs.
When/where: until 3 September, Longleat
Price: All three exhibitions are included in entry: Adults £34.95 (£29.70 online); Children £26.20 (£22.27 online)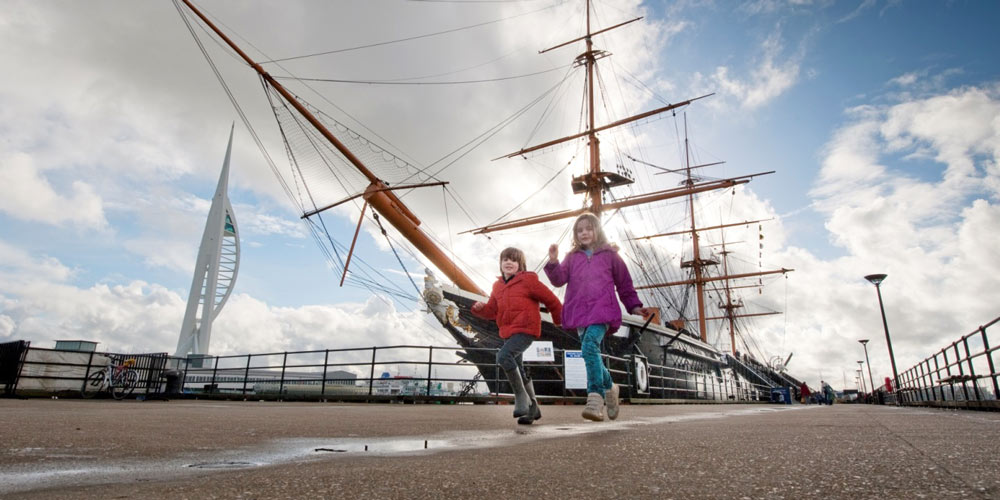 8/15 
Hello sailors
Head to Portsmouth Historic Dockyard this summer and you'll be met by a host of colourful characters who'll bring the exciting history of the area back to life. Dockyard Alive is a new initiative where a troupe of professional actors will perform daily in full costume. Be prepared to meet sailors ready to serve under Nelson's command as well as sneaky sorts who'll be looking to fill their quota of new recruits however they can.
Expect immersive and constantly-changing fun performances. There'll be plenty more family-friendly events on offer at the Dockyard including exhibitions, arts and craft activities and more immersive and physical fun at Action Stations.
When/where: from 30 June to September, Portsmouth historic Dockyard 
Price: Entry to Portsmouth Historic Dockyard costs from £32 per adult and £19 per child for an 11 attraction ticket, valid for multiple entries throughout the year, with family tickets available. Alternatively, a one day pass will cost from £18 per adult.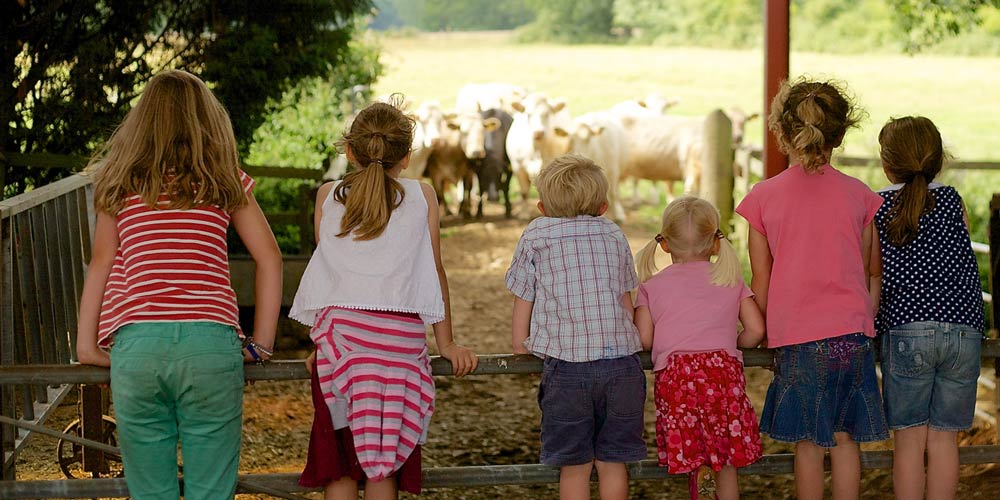 9/15

Open farm sunday

Get up close and personal to farms and their animals in this annual event in conjunction with LEAF (Linking Environment and Farming) where farms open their gates to the public so you can see what goes on behind (barn) doors. Get involved with everything from cheese-tastings to sheep-shearing, watch collie-dog handling and pet some cute lambs. There'll also be walks and tours, cow-to-cone ice-cream tastings, pond-dipping, bug-hunting and tractor and trailer rides.

Most events are free.

When/where: 10 June, various farms, nationwide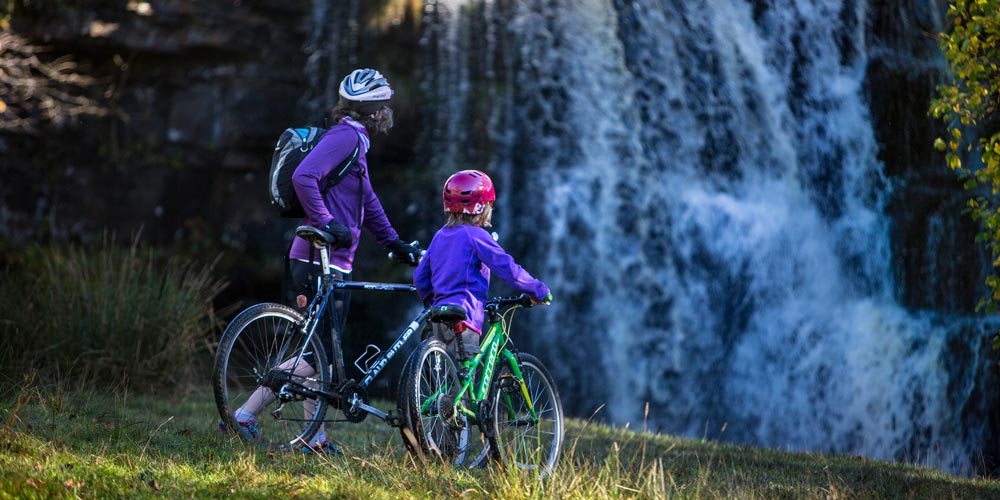 10/15  
Swaledale's new cycling trail
The new Swale Trail is a 12-mile cycle route in the Yorkshire Dales that's ideal for families. A valley bottom route, it's less challenging than most of the ascents and descents you'll typically see in the area. Around 70% of the route is traffic-free and the views as you snake your way beside the River Swale are spectacular. The 4-mile middle section which cuts through beautiful woodland is ideal for families with younger children as it's flat. Make a day of it and round off your ride with a café or pub visit at the end of your route.
Entry is free.
When/where: open daily, Swaledale, Yorkshire Dales
11/15 
Golowan Festival
The annual Golowan Festival is going to be great fun. Marking the centuries-old Celtic celebration of midsummer and The Feats of St John (Golowan), there'll be parades taking over the streets, music, theatre and dance performances and a firework display lighting up the sky above the harbor.
Don't miss Mazey Day, the culmination of celebrations which follows the election of a mock' Mayor of the Quay' when giant sculptures, music and dance troupes take over the streets, followed by pop-up markets from local makers. There'll also be fair rides, circus skills and plenty of art workshops to get involved in – make your own hedgerow-inspired headdress or a boat that really floats.
When/where: 15-24 June, Penzance
12/15 
GoGoHares
Hop along to follow a sculpture trail of 50 Norfolk hares placed around the beautiful city of Norwich this summer. The trail has been set up to celebrate 50 years of the charity Break, which supports vulnerable children. You can get hold of a map to show you where the hares will be popping up (available at the Tourist Information Office and various locations around the city) or download it from the GoGoHares website.
You can also buy an app for £1.99 (£1 of which will go to the charity). Make a day of it searching around the city's cathedrals, castle and cobbled streets. There'll also be a further 18 hares placed around Norfolk and 164 little leaping leverets in July.
When/where: 24 June-3 Sep, Norwich and Norfolk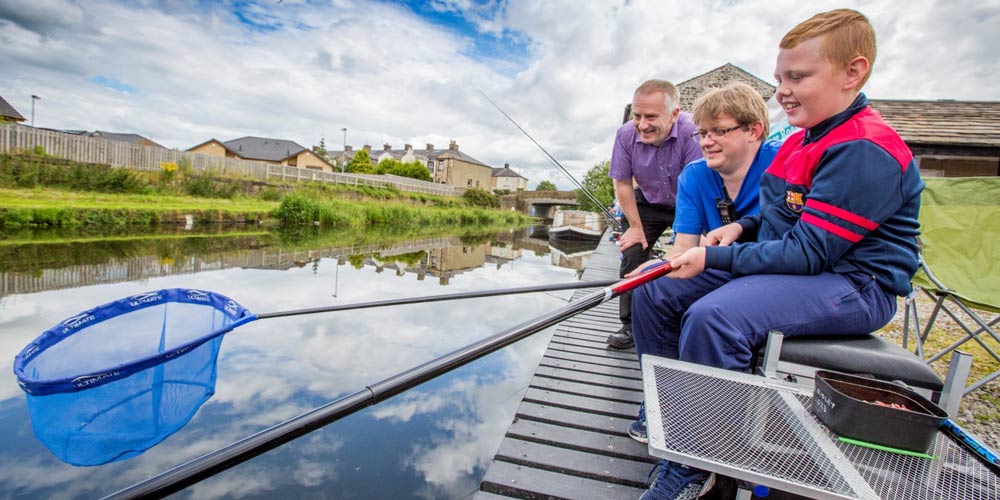 13/15 
Let's fish!
Big fish, little fish…whatever you catch, you could get hooked on fishing this summer thanks to free family fishing sessions held by The Canal and River Trust at various locations across the country. There'll be professional fishing coaches on hand to introduce you to fishing activities plus how to identify the fish you may come across. All tackle, bait, rod licences and fishing permits will be free on the day so just sit back and relax.
And who knew fishing could be so good for you? It's a great way to unwind, help slow you down and get in touch with nature. At some events there'll be Explorers activities for little ones plus canoe taster sessions too.
When/where: June to October, various waterways nationwide.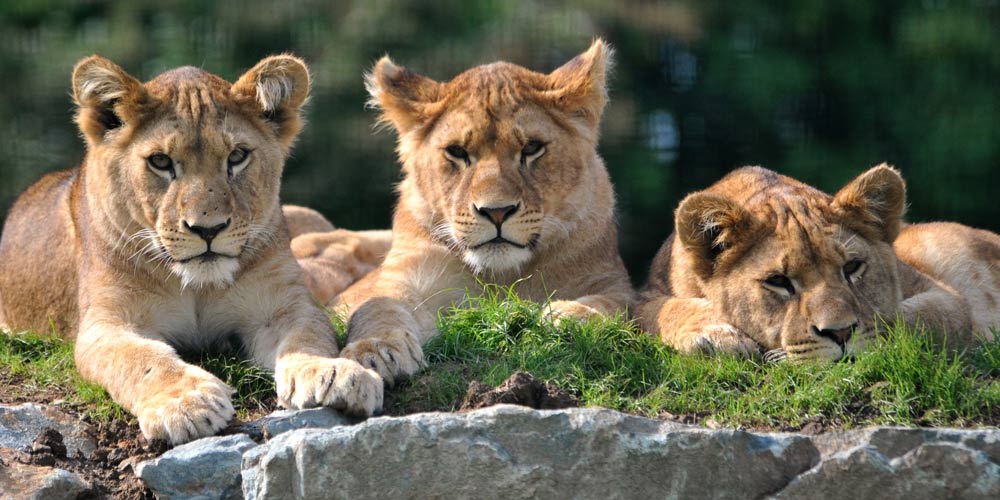 14/15 
Fun at Folly Farm
Tucked away in the beautiful Pembrokeshire countryside is 120 acres of fun just waiting to be explored. Folly Farm has been awarded Wales' Best Day Out and is in the top 5 zoos in the UK on TripAdvisor. Home to 750 cute and cuddly, fierce and fabulous, little and large creatures including rhinos and giraffes, penguins and miniature pigs, there's no doubt that little ones will be wowed by daily zoo talks, feeding time sessions and the chance to hand milk a goat.
Meet characters on their walkabouts, take your seat for theatre shows and step back in time for some old-fashioned fun in Europe's largest indoor vintage funfair. If they've still got energy to burn? Let them go wild in one of nine adventure play areas or race around the Go-Kart track.
When/where: open through summer, Folly Farm
Price: Online prices: Adult £13.18, Child (3-15) £11.48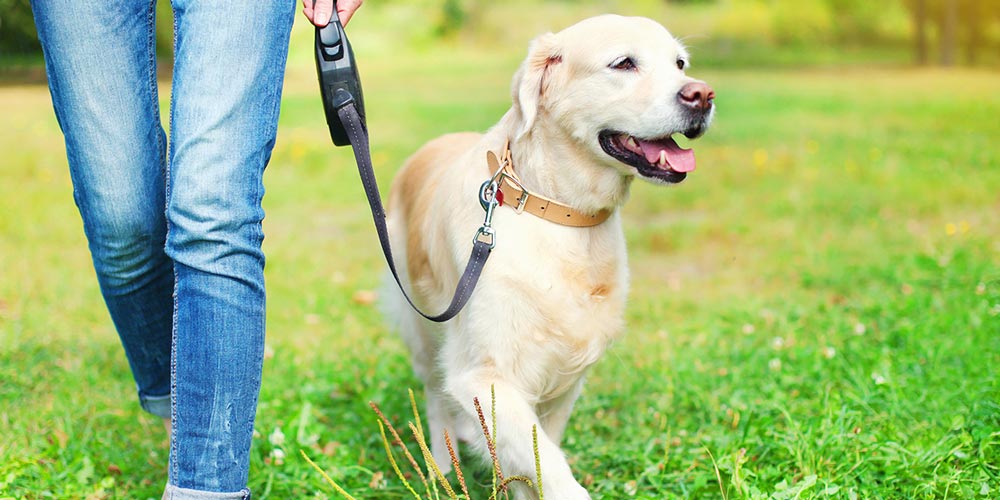 15/15 
My Big Walkies
Have a fur-tastic time and get the family and your furry friend fit in the process on My Big Walkies with the RSPCA. The challenge is to walk 10,000 steps a day every day with your dog this June, whilst raising money for the animal charity. It's free to join and you can buy a special My Big Walkies doggy bandana for your dog to wear to tell everyone what you're up to when you're out walking. Plus, you'll get £10 off a Pitpat Activity Monitor which tracks your dog's fitness. The RSPCA website has plenty of tips on how to make your dog walks fun and varied, and creative ideas on how to fundraise for this good 'claws'.
When/where: through June, nationwide