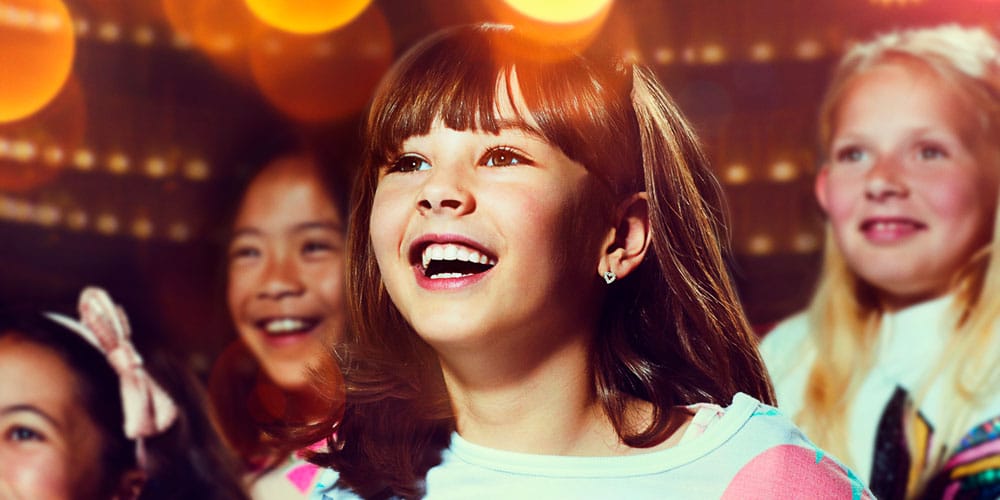 1/15 

Kids Week at London's West End
Budding young theatregoers are in for a treat this August. Thanks to Kids Week, an annual initiative run by Official London Theatre, under-16s can experience the thrills of West End drama for free. From classic heavyweights like Wicked and Chicago to the toddler-friendly The Tiger Who Came to Tea, there'll be top-class entertainment for everyone. But hurry – some shows are already sold out!
This month is not just about spectating. Participating productions will be offering workshops, chats with the cast, and even the chance to step foot on the world-renowned stages, bringing kids closer to the action.
A hearty day of culture needs food to match. Luckily, with a Kids Week ticket, families can take advantage of a whole host of deals, with children eating free at selected restaurants. Family favourites Planet Hollywood, Rainforest Café and Hard Rock Café London will be amongst those taking part in the offers, so you can refuel after the theatrical excitement.
When: All month, booking open now
Where: Several theatres across the West End, varying by show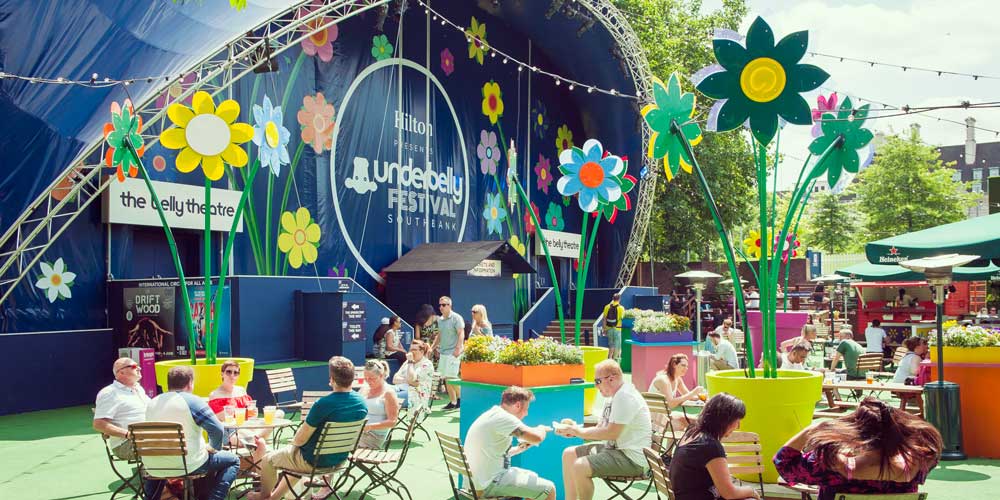 2/15 

Underbelly Festival, Southbank

The 10th instalment of the annual Underbelly Festival is set to be the biggest, most action-packed yet. Bringing summer festival vibes to the heart of London, the Thames' banks will be bursting with tasty cuisine and live entertainment, right up until the end of September. Grab a bite to eat at street-style food stalls, serving flavours from Mexico and the US to Italy and the Middle East, before enjoying one of the hour-long outdoor shows.

There's a special line-up for the little ones. Be enthralled by Metta's Little Mermaid Circus Sensation or spellbound by Morgan & West's magic show, amusing for both kids and grown-ups. Even the tiniest festival-goers will be catered for, giggling and grooving at Monski Mouse's Baby Disco. But if you don't fancy paying for a show, entrance to the site is free, so stroll in and soak up the buzzing atmosphere at your leisure.

When: 6th April to the 30th September

Where: In between the Southbank Centre, Jubilee Gardens and the London Eye. The nearest tubes are Waterloo and Embankment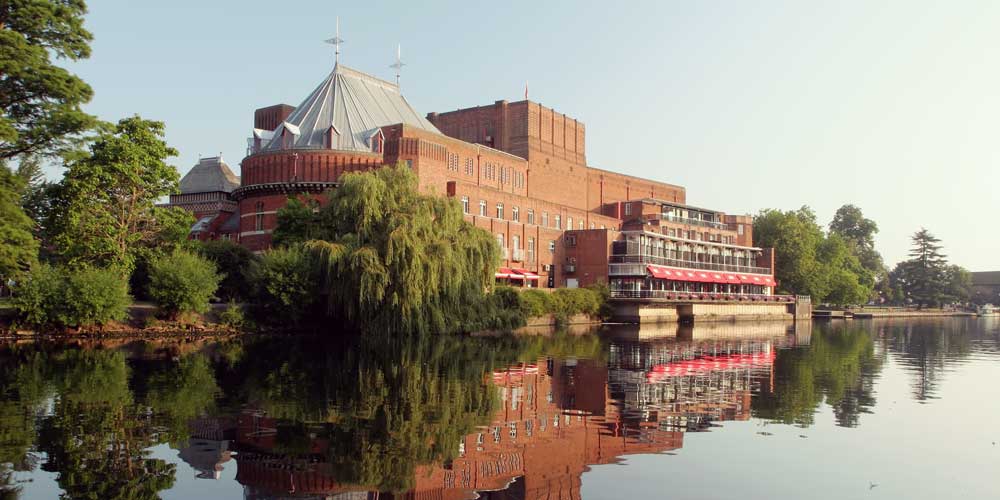 3/15 

RSC's The Play's the Thing Exhibition, Stratford-upon-Avon

To feast on some free culture, the Royal Shakespeare Company is the place to be. Throughout the summer holidays, their award-winning interactive exhibition, The Play's the Thing, will open its doors to all curious young minds in Stratford-upon-Avon. Transport yourself through 100 years of theatre, getting up close to original props and costumes – even a copy of the first folio written by The Bard himself.

Step into the shoes of the thespians, donning virtual costumes, peeping through the director's 'desk', and playing Hamlet alongside actor Ewart James Walters using the latest technology. If the exhibition leaves you shouting 'encore!', there's more to discover. With an Explorer Pass, delve past the curtain with a guided tour, and see Shakespeare's hometown from the top of the Theatre Tower. All the world's a stage – but you'll get to see behind the scenes!

When: The Play's the Thing open daily from 10.20am

Where: Royal Shakespeare Theatre, Waterside, Stratford-upon-Avon, Warwickshire, CV37 6BB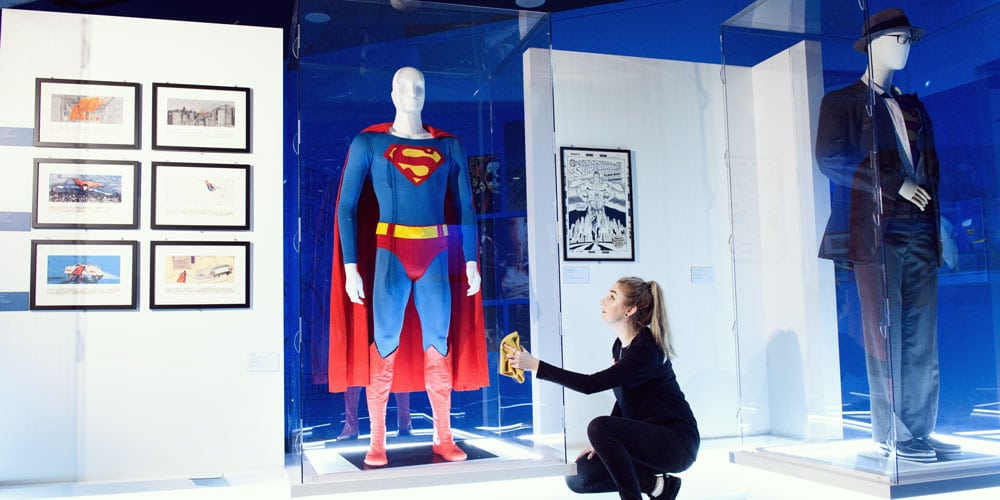 4/15

  DC Exhibition: Dawn of Super Heroes

Comic book fans young and old will love the new DC exhibition, taking over the O2 arena until September 2018. In a celebration of iconic characters, both goodies and baddies, adults will relive their childhood memories while the kids form their own.

Featuring over 200 original comic pages, 300 sketches and concept artworks, discover how household names like Batman and Wonder Woman are brought to life. Browse through props, models, and costumes used in blockbusters like The Dark Knight trilogy, Justice League, and even the cape worn by Christopher Reeve in the classic Superman movies. Your heroes don't get much closer than this.

When: Open now until the 9th September

Where: O2 Arena, Peninsula Square, London SE10 0DX. The closest tube station is North Greenwich on the Jubilee Line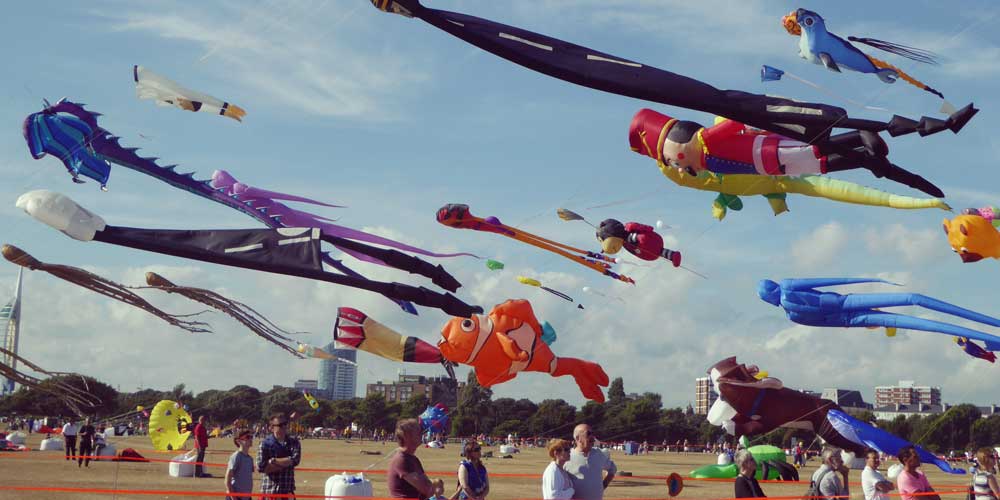 5/15 

Portsmouth International Kite Festival

If you're seeking a spectacle, look to the skies – for two days only, a wave of fluttering colour will animate the air above Portsmouth. The International Kite Festival, celebrating its 27th year, will showcase eye-catching designs and graceful creations in one of the biggest events of its kind. Kite-fliers will be travelling from around the world, carrying designs from as far as the USA and New Zealand to Southsea Common.

Plenty of activities will be taking place on terra firma throughout the weekend. A craft marquee, local amusements, and food stalls will be dotted around to keep the whole family entertained. Try your hand at constructing your own soaring masterpiece at the free kite-making workshop for over 5s. With all the airborne artwork overhead, you won't be stuck for inspiration.

When: 11th and 12th August, from 10am to 5pm

Where: Southsea common, Southsea, Hampshire, PO5 3PB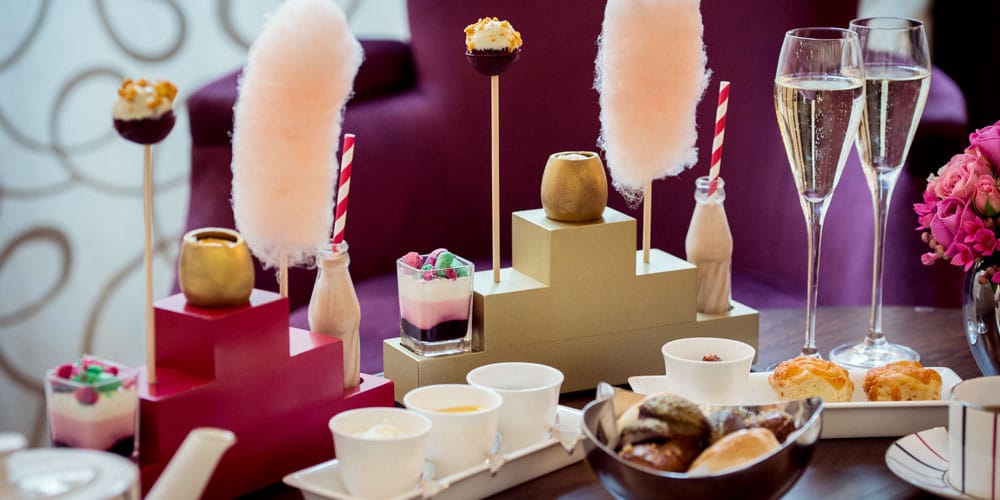 6/15

  Charlie and the Chocolate Factory Afternoon Tea

Treat the kids (and yourself!) to a magical feast at One Aldwych this month. With their Charlie and the Chocolate Factory themed afternoon tea, fans can revel in the delicious world of Roald Dahl, indulging in an inspired spread of dainty savouries and eye-popping desserts. Melt-in-the-mouth pink candyfloss spirals up from amongst a spectacular spread – glittering golden chocolate eggs, white chocolate-slathered blueberry cake pops, and a bubble-gum panna cotta good enough for Violet Beauregarde are all part of the Willy Wonka-style creations.

Of course no afternoon tea would be complete without a warm beverage. Wash down the decadent delights with a soothing cup of tea, or, for grown-ups, a specially designed 'Cocktail Charlie'. One Aldwych even offers vegetarian, vegan, and gluten-free menus, so no one will be left out. Afternoon tea doesn't get much sweeter than this.

When: Monday to Saturday from 12.30 to 3.30pm, and Sunday from 12.30 to 5.30pm. Seatings last for two hours

Where: One Aldwych Hotel, 1 Aldwych, London WC2B 4BZ. The closest tube station is Covent Garden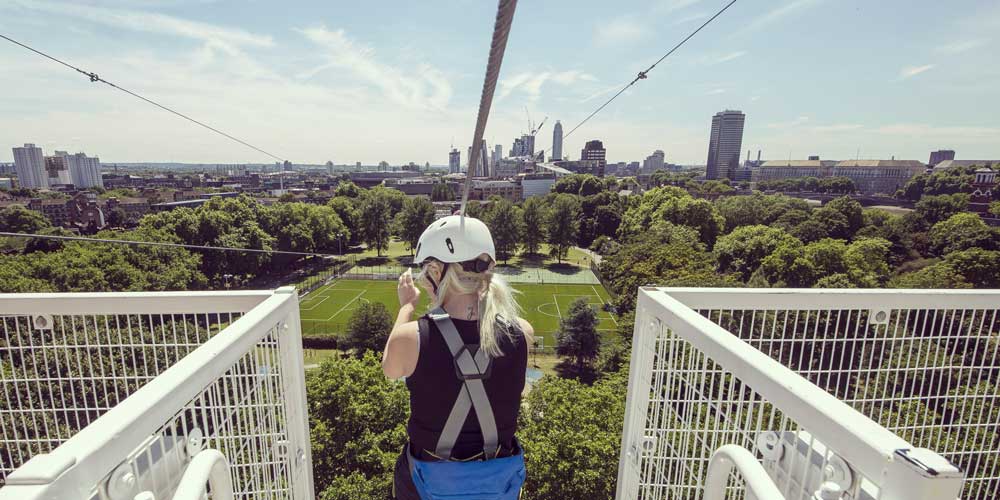 7/15 

Zip Now London

For older kids, London has something to get the heart racing. Over 100 feet up in the air, measuring a teeth-chattering 225 metres long, three high-speed zip wires await the bravest thrill-seekers among us. Fly through the city skies at 50 kilometres per hour as the Westminster and Battersea skylines whizz by. With an extra line added this year, parents and children can take the plunge together, and share a moment that will be remembered as a family.

The excitement doesn't stop there. On the landing tower, forget the stairs and challenge yourself to the Mega Drop. Free-jump fifteen metres down to the ground and let the cable cushion your fall. It's the perfect explosive ending to an exciting experience.

When: Weekdays 12 to 8pm, Saturday 9.30 to 8pm, and Sunday 9.30 to 6pm. Open until the 9th September 2018

Where: Archbishop's Park, Carlisle Lane, Lambeth, London SE1 7LE. The closest station is Lambeth North on the Bakerloo Line.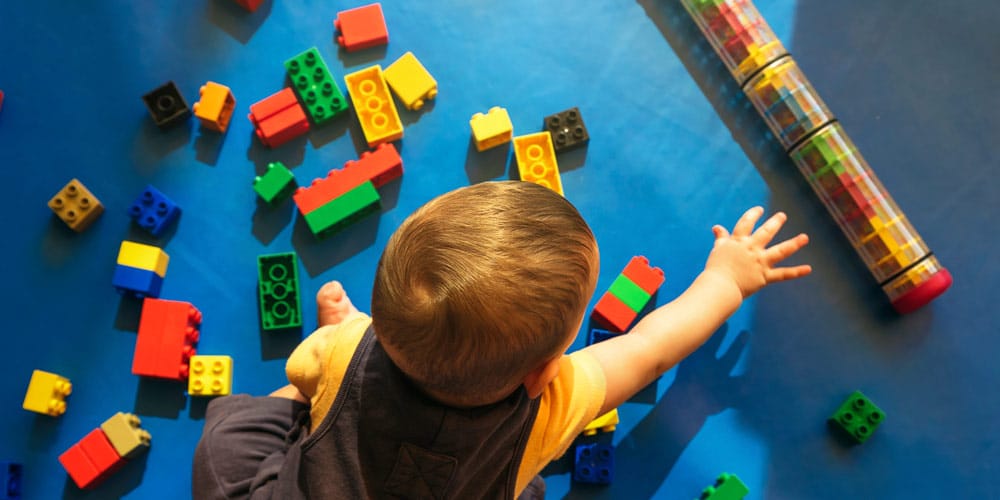 8/15 

Century of the Child: Nordic Design Exhibition and Summer Family Days

The V&A Museum of Childhood has a history of offering fun, eye-opening experiences for kids. This August is no different. Bringing together the best of Nordic design, their Century of the Child Exhibition will showcase iconic favourites from 1900 up to the present day. LEGO will feature alongside the Moomins, and IKEA alongside BabyBjörn in a specially adapted family-focused collection up until the end of summer.

Get involved with activities at the Nordic Summer Family Days, supporting the display with hands-on workshops and creative crafts. Let the kids channel their inner inventors at nature, fashion, folk and home-themed events, and watch their imaginations run wild as they become mini designers for the day.

When: The exhibition runs daily until 2nd September, open between 10am-5.45pm. Nordic Summer Family Days will take place on Thursdays in August from 11am-4pm

Where: V&A Museum of Childhood, Cambridge Heath Road, London E2 9PA. The closest tube is Bethnal Green on the Central Line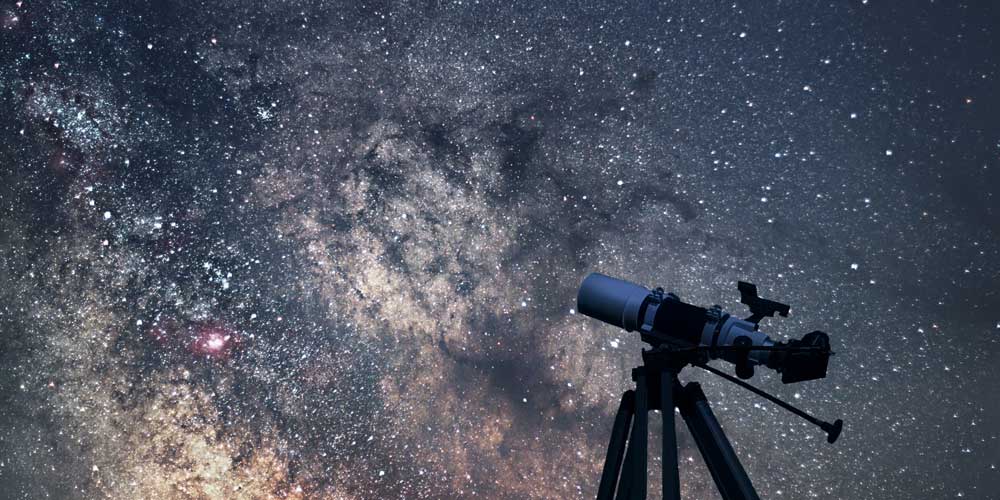 9/15 

Summer Stargazing 3D

Nothing fires up the up the urge to explore quite like outer space. At We The Curious, over 6s will have the opportunity to discover the wonders of the night sky at the UK's most advanced planetarium.

Experts will present an interactive show, with 3D technology plunging viewers into faraway worlds and stunning constellations. Whether you're a seasoned astronomer or are jumping into the universe for the first time, Summer Stargazing 3D will provide a magical insight into the cosmos. Wander among Saturn's rings, see the birth of a shooting star, and ride the trail of a comet. It's a experience guaranteed to be out of this world.

When: Weekends, holidays and Bank Holidays 12.30pm, 2.45pm, 4.15pm and 5pm

Where: We The Curious, One Millennium Square, Anchor road, Harbourside, Bristol, BS1 5DB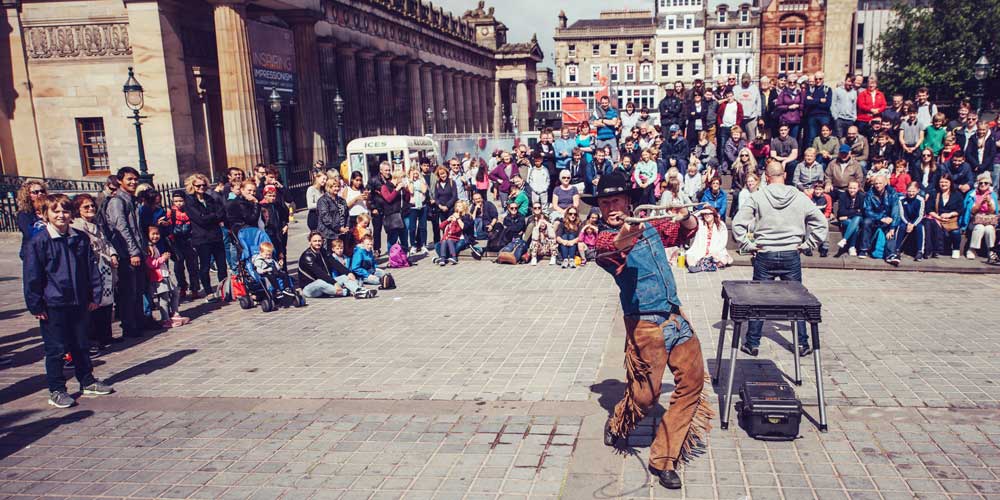 photo credit: David Monteith-Hodge
10/15 

Edinburgh Festival Fringe

The world's largest festival is back – and it's not just for adults! With over 3,000 shows and 50,000 performances, it's no surprise that families will also be spoiled for choice this year. Walk the bustling streets of Edinburgh and witness the city come to life with side-splitting comedy, mesmerising monologues and first-rate musical performances.

There'll be shows for even the youngest of revellers. From the baby-friendly opera BambinO to the adorable Paddington Bear's First Concert, the little ones will be clapping and bopping along in no time. Older festival-goers can traverse dimensions with The Time Machine or swashbuckle with sailors at the acrobatic comedy circus Arr We There Yet? But whatever takes your fancy, be sure to book in advance – even buying tickets a day early can help to avoid disappointment.

When: From the 3rd to the 27th August

Where: On various stages, pop-up stalls, and in the streets across Edinburgh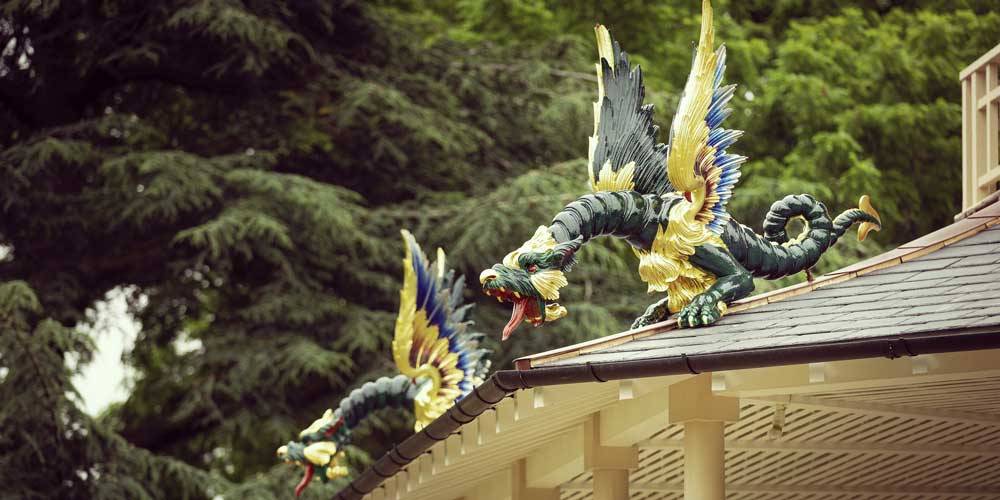 photo credit: Richard Lea-Hair
11/15 

Here Be Dragons Quest at Kew Gardens

Who says that dragons aren't real? This summer at Kew, they are! To mark the restoration of the Great Pagoda, a clan of six scary dragon sculptures have nestled around the gardens, peering through the greenery at unsuspecting visitors.

Ting, an expert member of the BDA (that's the British Dragonologist Association), will guide curious families around the exhibition and spill the secrets behind researching, finding and recording the mischievous beasts. Become dragonologists yourselves and embark on a quest to find all six sculptures, before crafting a colourful dragon puppet to take home.

For two weeks in August, there will be even more opportunity to get creative, with free drop-in sculpting activities and daily live performances, supervised by the friendly artists in residence. Don't forget to visit the top of the Great Pagoda. High above the ground with a 360-degree panorama of London, forget the birds – you'll have a dragon's-eye view.

When: The exhibition will be running until the 30th September. Performances and activities will take place between the 6th and 19th August

Where: Kew Royal Botanic Gardens, Richmond TW9 3AB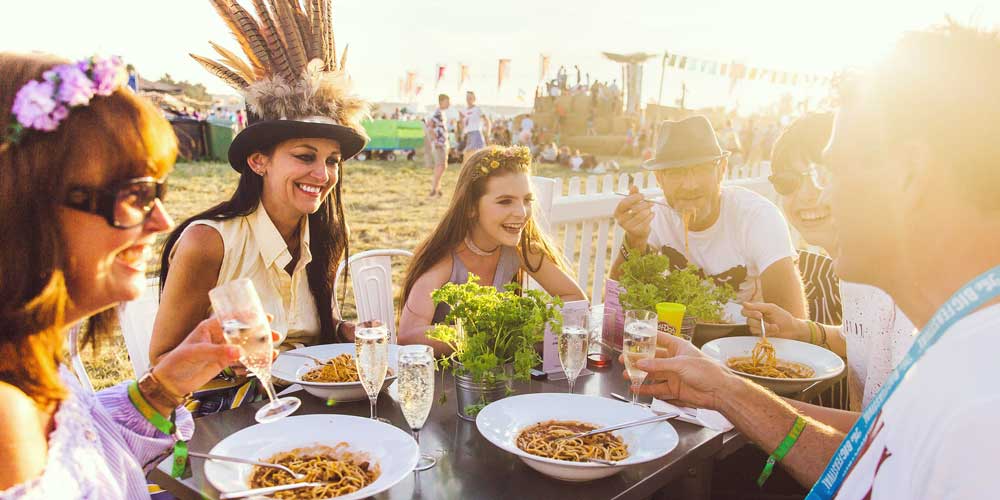 12/15 

The Big Feastival

Nothing brings the family together like delicious, nourishing food. At the Big Feastival, there'll be tasty bites abound for everyone to dig into. With a calibre of chefs that equals the quality of the musicians, and a line-up of child-friendly activities, the weekend will be jam-packed with festival fun.

Street food and traditional dishes from across the world will be served, from paella to pancakes – there'll even be mini portions, perfect for the kids. Learn from masters like Marco Pierre White and Raymond Blanc in live cooking demonstrations, before dancing the night away at one of the open-air stages. There's so much to do, you'll be spoiled for choice.

When: 24th to the 26th August

Where: Alex James' Farm, The Cotswolds. It's near Kingham, Oxfordshire; put OX7 6UJ into the satnav, and follow the signs around the area directing visitors to the venue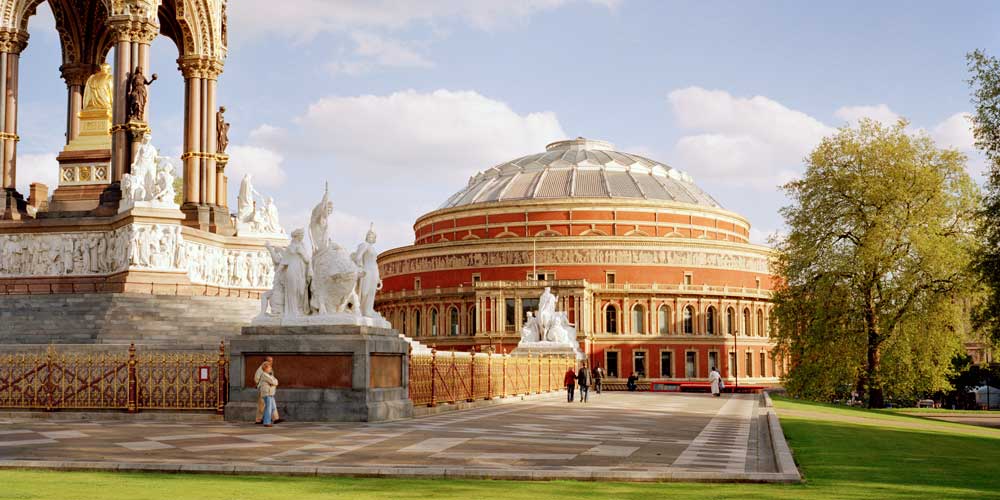 13/15 

Royal Albert Hall's storytelling and music sessions for 0-4 year olds

Get the kids wiggling this summer with musical storytelling sessions at the historic Royal Albert Hall. In the world-famous venue graced by the greats, toddlers can bop along with their parents while the narrators bring the atmosphere.

Sessions are designed to encourage and develop coordination, self-confidence and awareness, all whilst having a giggle-filled experience. When accompanying adults go free, and sessions run throughout the month, this is the perfect chance to expose the little ones to the realm of classical music.

When: Running until the 15th November, with sessions at 10am, 11am and 12pm

Where: Royal Albert Hall, Kensington Gore, London, SW72AP. The nearest stations are South Kensington on the District, Circle and Piccadilly lines, and High Street Kensington, also on the Circle Line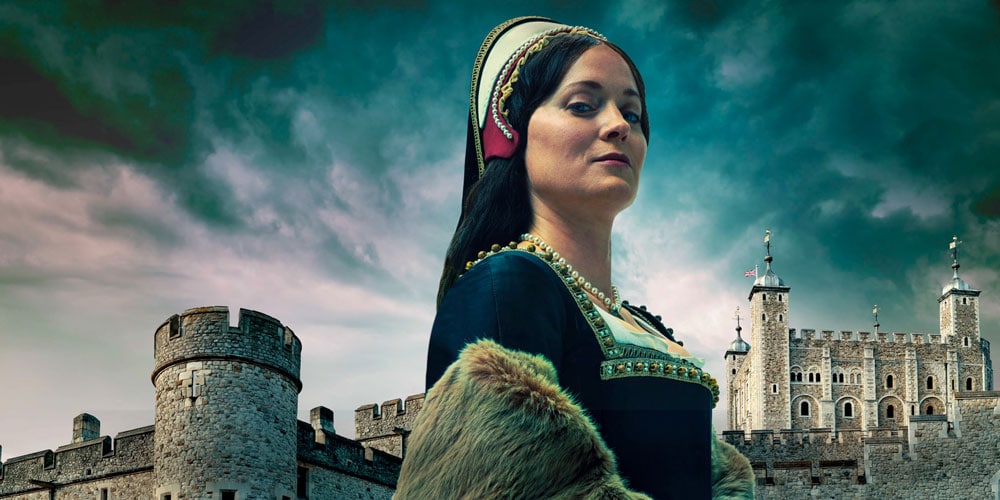 14/15 

Anne Boleyn Live at the Tower

The Tower of London has hosted countless convicts over the years, but perhaps none more renowned than Anne Boleyn. Swapping the palace for prison, the condemned queen lived out her final days in captivity, before meeting her grizzly death on the execution block.

This summer, in an educational and gripping performance, The Last Days of Anne Boleyn will explore the tragic process, from her imprisonment right through to the end. Dip into history and absorb the atmosphere as the outdoor show unfolds under the eye of the iconic tower. Kids will be rushing back to school, bursting to tell their teachers how the monarch came to life in front of their eyes.

When: The play runs from Friday to Tuesday until the 28th August. Performance times are 11am and 2pm

Where: Tower of London, London, EC3N 4AB. The closest station is Tower Hill on the Circle and District line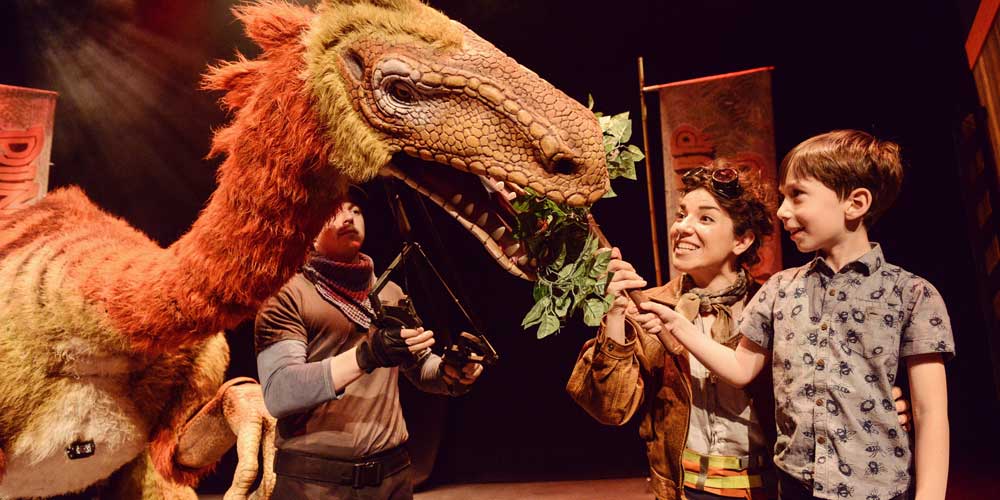 photo credit: Robert Day
15/15

  Dinosaur World Live at Regent's Park Open Air Theatre

Do you know any dinosaur fans? If the answer's yes, head down to Regent's Park to embark on a prehistoric adventure at Dinosaur World Live. The interactive new show will feature life-like giant puppets, bringing the ferocious beasts back from extinction. Catch a glimpse of the epic Tyrannosaurus Rex and the Triceratops, nature's original gentle giant, while a compass-donning expert explorer guides the way.

A post-show meet and greet will even give little ones the chance to get up close and personal to the reptilian creatures. With such a roaring line-up, this show is guaranteed to be a Jurassic experience.

When: Starting the 14th August with several morning and afternoon shows. Ends 9th September

Where: Regent's Park Open Air Theatre, Inner Cir, London NW1 4NU. Closest tube station is Baker Street