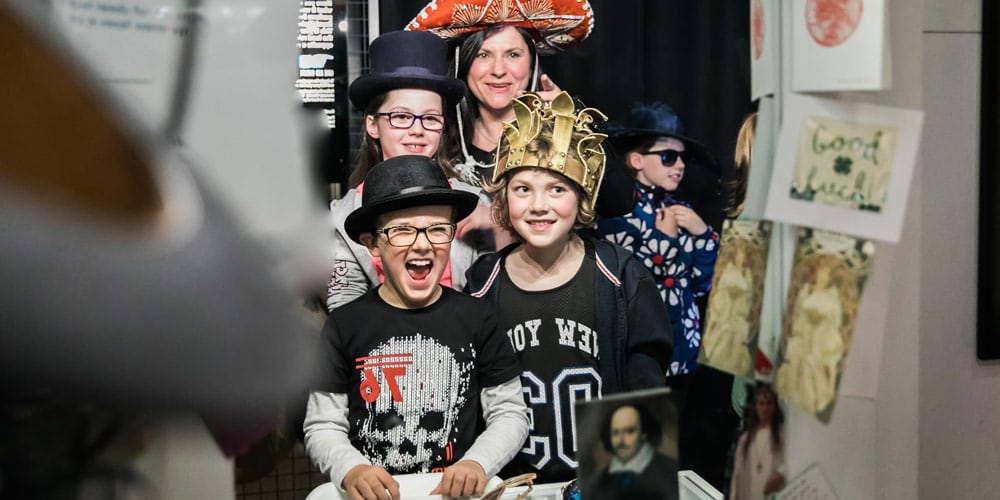 1/15

Fun at the Royal Shakespeare Company

Shakespeare was born on 23rd April so Stratford-upon-Avon is a must-visit place this month, and the Royal Shakespeare Company is a great destination for family fun. With an RSC Explorer Pass, you can explore a treasure trove of costumes and props from the company's stages in an award-winning interactive exhibition, The Play's The Thing, plus uncover backstage secrets on a guided Theatre Tour and get a bird's-eye-view of Shakespeare's stunning hometown from the top of the Theatre Tower.

During the Easter Holidays, between 3-13 April, there are tons of family activities going on including Stage Fighting and Animation workshops, Theatre Games, Blood Guts and Gore demonstrations and more. There will also be lots of free activities including drop in crafts and storytelling. Enjoy the free activities to celebrate Shakespeare's birthday. On 21 April, there will be live music, family friendly demonstrations and craft activities. Take part in workshops, see a scene transform from a script to performance and help create a mural based on the theme of love.

There are free activities available throughout the year including a dressing up box, play carts and family trail. They also offer free entry to under-18s for The Play's The Thing every Sunday and throughout Warwickshire School holidays. The company's sell-out festive revival of A Christmas Carol returns this winter and paired with great children's menus in the restaurant and cafes, make a date to visit the Royal Shakespeare Company.

When/where: various dates in April, The Royal Shakespeare Company, Stratford-upon-Avon

Price: RSC Explorer Pass £15 adult, £7.50 child. Various activities are free.
About the author
Kim Jones is an experienced journalist who has worked at various women's weekly magazines, and now freelances for them and the national papers writing about travel, health and lifestyle. She lives in Cardiff with her partner and their two sons and loves persuading them all to come away on holidays with her in the family VW camper van.
Find Kim on Twitter @kimsfeatures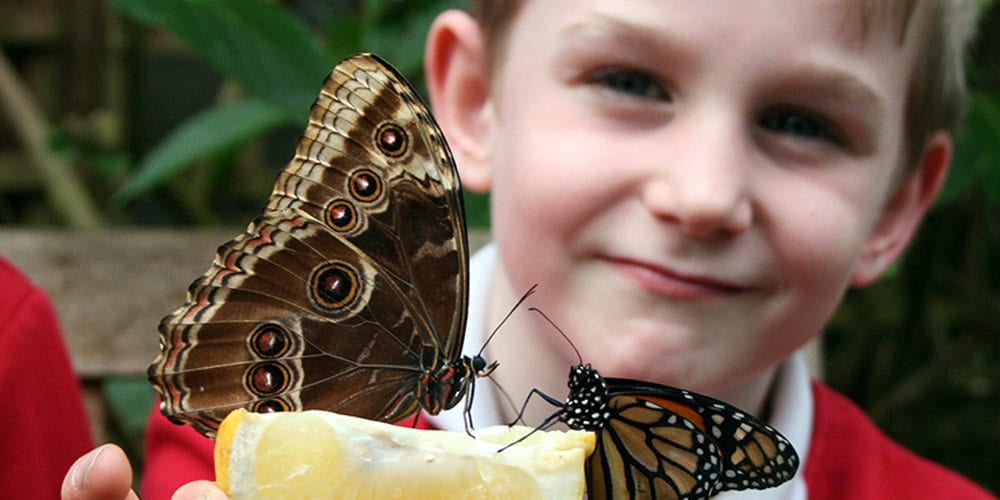 2/15

Meet The Minibeast

The Stratford Butterfly Farm is holding 'Meet The Minibeast' handling sessions where – if you dare – you get to hold everything from stick insects to African land snails; giant millipedes to Madagascan cockroaches. The Butterfly Farm is also home to hundreds of spectacular butterflies and other insects, reptiles and spiders. Don't miss a new display of Amazon Milk Frogs, a breed that, when threatened, produce a poisonous milky secretion designed to deter predators and will try to eat any insect that they can fit in their mouths!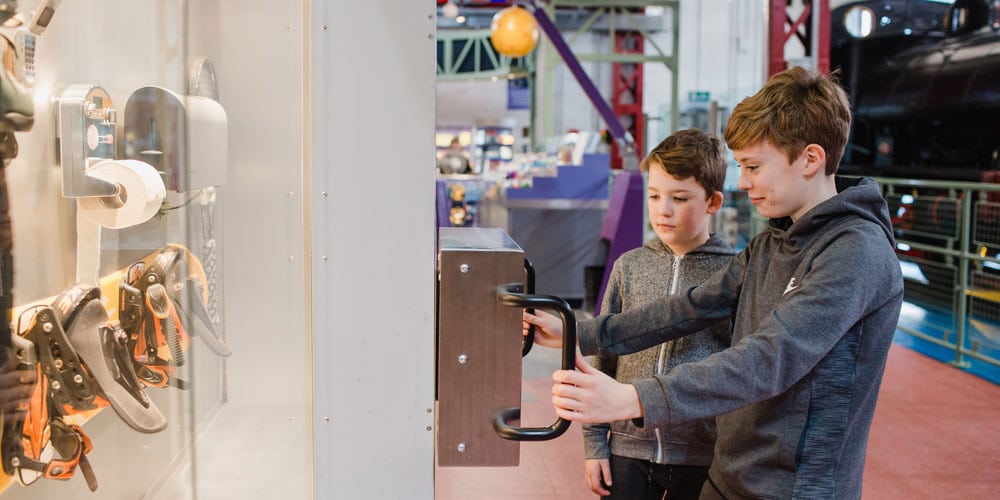 3/15

Easter at Enginuity

It's no ordinary Easter at Enginuity. The museum's 'Create Something New' drop-in sessions include using pneumatic power and craft materials to make fun bunnies that pop out of their burrows and Easter eggs that crack open to reveal the goodies inside. Afterwards, you can play with the interactive exhibits at Enginuity and follow a self-led family trail to find the hidden Easter bunnies around the museum – the trail is included in the museum's admission price.

When/where: drop in workshops run until 15 April, Enginuity, near Ironbridge

Price: entrance is £9.95 adults, £7.65 children aged 5-15. The bunnies and eggs are an extra £1.50 each in addition to the museum entrance fee.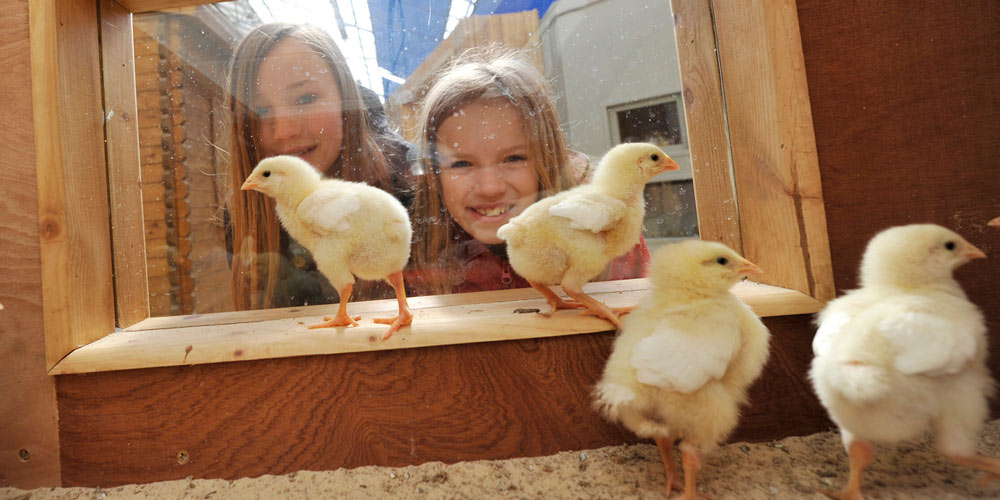 4/15

Easter eggs-cape at Birdland

There are stacks of egg-citing Easter events hatching at Birdland. Join Easter trails, quizzes and daily egg-themed talks and shows and you may even get to see some egg-stra special new arrivals. Dozens of eggs in special incubators are due to hatch out over the Easter break and visitors will have the rare opportunity to watch the newborn chicks make their way into the world. Families can join in the Easter Challenge Quiz, hunting down 10 hidden eggs around the park and answering some fun ornithological questions. Brush up on bird facts with the keepers at daily feeding and talk shows and go back in time to hunt for dinosaur eggs in the Jurassic Journey trail plus explore prehistoric fossils in the Dino Dig.

When/where: until 15 April, Birdland, Bourton-on-the-Water, Glos

Price: see Birdland website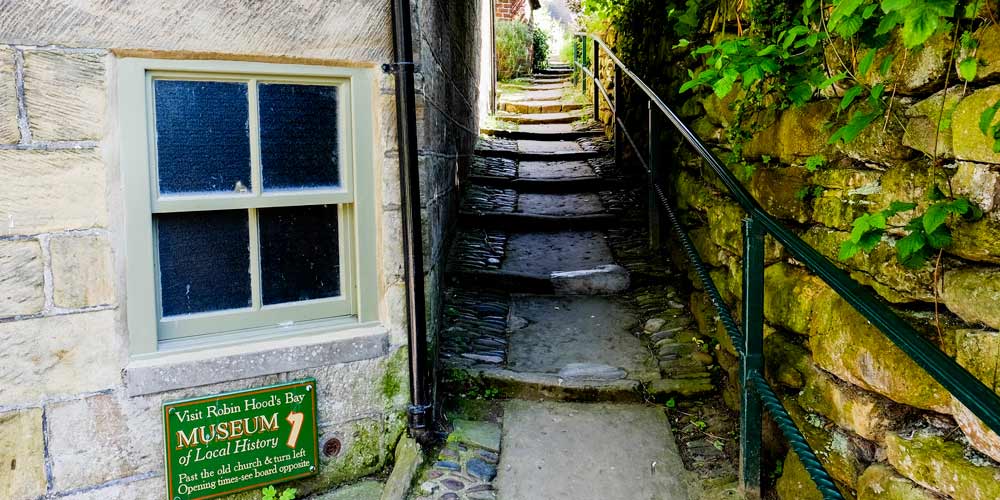 5/15

Follow The Smugglers Trail

Hark back to the 18th century when Robin Hood's Bay was one of the busiest smuggling villages on the east coast and take a fun self-guided family trail to learn all about why this popular beauty spot was once ideal for fuelling such an illicit trade. Explore narrow alleyways, cascaded walkways and huddles of cottages hidden by steep cliffs. Armed with a simple map and a booklet, solve the mystery of the missing stash along the Smugglers Trail by matching photo clues at specific points as you wander a meandering route past smuggling landmarks in the village towards the beach.

Map markers point out places such as the tunnel below the slipway and The Bolts where smugglers would be warned by women banging drums of the impending arrival of customs officers before diving into homes to dodge being caught.  The trail pack also provides a series of riddles, tasks and puzzles – from a Smuggler Boat Name Generator through to the conundrum to solve the ship's illicit cargo.

When/where: Daily, Robin Hood's Bay, Whitby

Price: The Smugglers Trail pack is available to buy from a number of outlets in the village and Whitby as well as online for £6.99 from the Yorkshire Trails website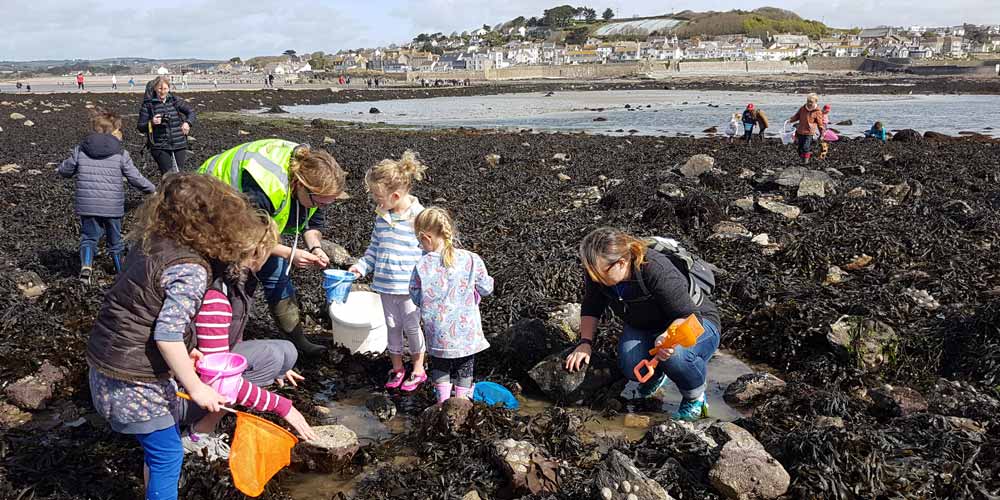 6/15

Make a day of it at St Michaels Mount

Situated just 400 yards off Mount's Bay in Marazion, St Michael's Mount is an iconic Cornish landmark and one of the most popular tourist destinations in the South West.  Easter is a great time to visit with lots of family activities to enjoy including Bird Bonanza activity sessions where you can make your own willow bird feeder, become an expert bird spotter, take the feather trail challenge, plant a sunflower and have a go at making your own birds' nest.

There's also the chance to take a walk on the wild side with Rockpool Explorer sessions where you can rummage around the beach to discover the weird and wonderful creatures that live just off the causeway and learn amazing things about their lives including discovering who is dinner and who is diner!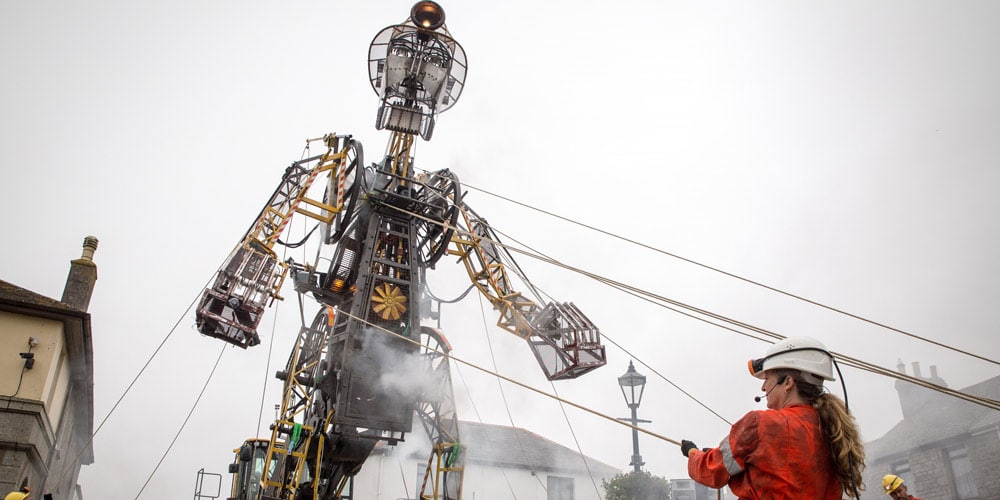 7/15

Man engine resurrection tour

Don't miss your chance to meet and greet the largest mechanical puppet ever constructed in Britain. The giant Man Engine miner (powered by Volvo) will be visiting industrial heritage sites across the country beginning in Cornwall before blazing a trail right across the UK to other iconic industrial heritage sites in Somerset, South Wales, Shropshire and Yorkshire. Every event at the Man Engine 2018 Resurrection Tour will offer two elements – the 'AFTERNOONER' and 'AFTERDARKER'.

The 'AFTERNOONER' will give families and big kids the chance to really get to know the largest mechanical puppet ever constructed in Britain with a whole host of family friendly activities and some cracking food and drinks for sale. The AFTERDARKER promises an edgier extravaganza with even greater miracles of super-scale puppeteering science on show, a real celebration of our revolutionary past.

When/where: 31 March-28 June, nationwide.

Price: from £10 per adult and £6 per child/concession (plus an additional booking fee.)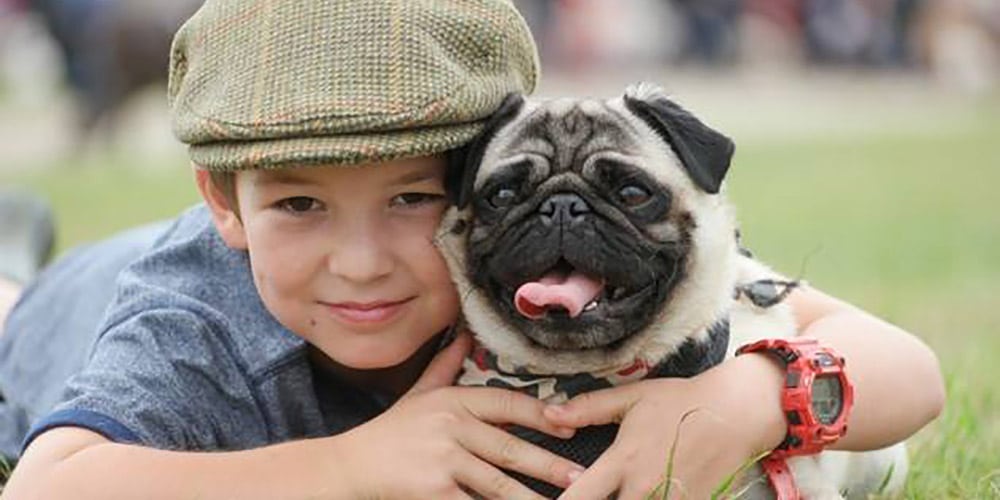 8/15

All About Dogs shows

Missed Crufts and in need of a puppy fix? Then catch one of these super fun dog shows from All About Dogs which are touring the UK. Created by dog lovers for dog lovers, they're the ultimate weekend of canine fun, entertainment and adventure. There'll be arena displays, demonstrations, activities and family entertainment and your pooch won't miss out on the fun with some great dog competitions – from the cutest pup and best rescue to waggiest tail and baddest hair day. And if your dog has a special skill, enter them into a talent show for gifted pooches. Don't miss Meet the Breeds sessions, and there are rescue centres, owners, charities and clubs on hand to answer questions.

The Main Stage plays host to a packed programme of interactive talks and demonstrations as well as live performances and special guest star appearances and the show is packed with a huge selection of both dog-related and general stands and stalls selling the very latest gadgets and products with many at special discounted prices. The Children's Fun Zone includes inflatables, fairground rides and lots of other kids' activities.

When/where: from April 1st – Sep 23rd, touring nationwide, including Trinity Park, Newbury Showground; Norfolk Showground

Price: Adults £12, Children £6.50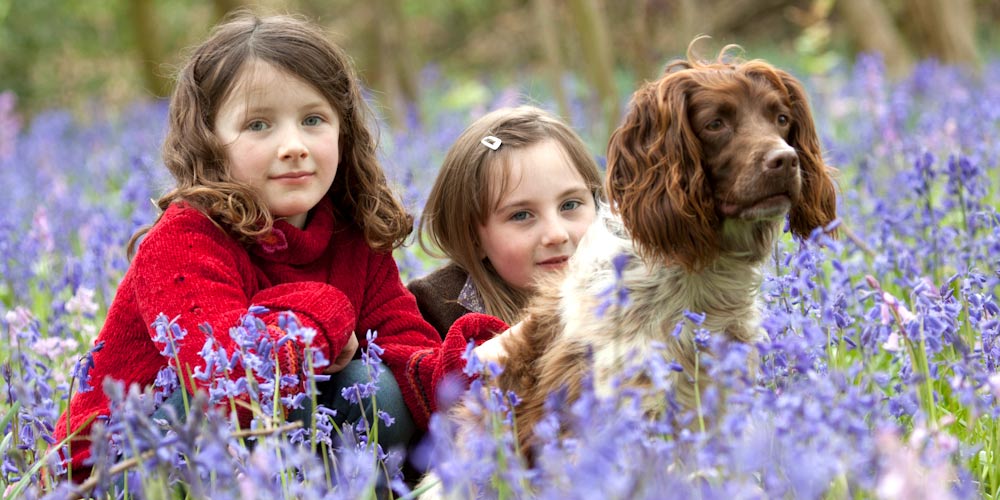 9/15

Bluebell walks at Rode Hall

Stroll around a carpet of incredible colours at Rode Hall's Grade II listed park and garden. Beautiful bluebells and other spring flowers will be in full bloom, covering the ground of the Old Wood. You can also see more stunning wildflowers in the Wild Garden and a blaze of colours from rare early Rhododendrons, Azaleas and Chilean Fire Bushes. Enjoy the tranquil views over Rode Pool and unrivalled vistas of the beautiful Cheshire and Staffordshire Countryside.

Rode's bluebells are predominantly the endangered and protected native ancient variety which flower on one side of the stalk, are strongly perfumed and can also appear as a white or pinkish flower. Also enjoy a walk around the two acre Walled Garden, which should be full of spring blossom from pear, apple and plum trees.

When/where: 28 April – 7 May, Rode Hall & Gardens, Cheshire

Price: £5 adults, £2 children / under 5s free.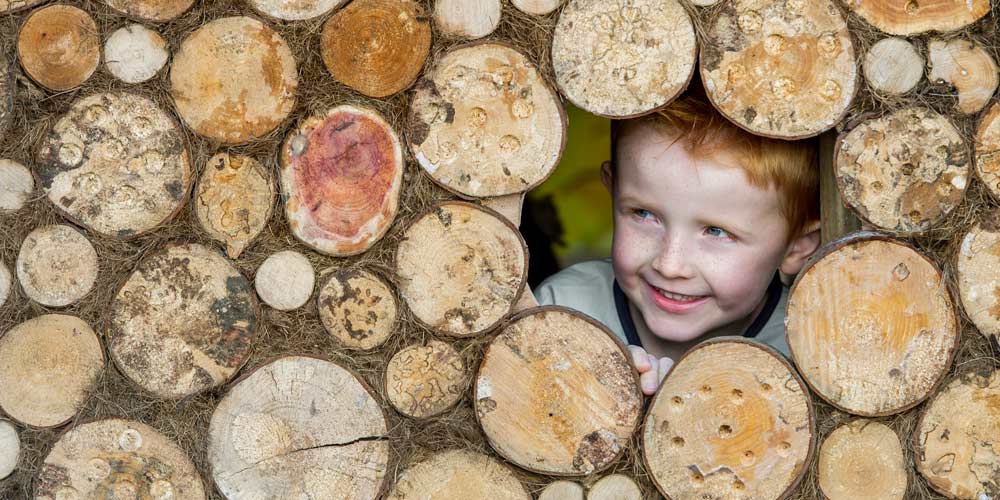 10/15

RHS Flower Show Cardiff

Celebrate Spring with lots of flowery family fun at the RHS Flower Show in Cardiff. National Museum Wales are creating three glasshouse 'mini labs' where children will be able to experiment with rocks, minerals, fossils and plants. RSPB Cymru, Cardiff Council and Buglife have teamed up to create a 'Swift City' garden, recreating the birds' coastal habitat, encouraging children to get closer to nature, hunt for mini beasts and enjoy a view of the swifts' nesting tower. Don't miss the 'Such Wonderful Things Surround You' feature taking inspiration from the famous song 'Under the Sea'. The space will include dangling strawberry plant jelly fish, cress fountains and its very own Billy the Salad Seal.

The ever popular Wheelbarrow Competition will return, and there's the chance to create headdresses and buttonholes at the 'Flower Festival' and the award-winning Lily Pad Flower School will be hosting flower arranging and craft workshops. Other highlights around the showground include a giant watering can, plant pot and wheelbarrow to be discovered as part of the 'Growing Gardeners' Family Trail. There also a ferris wheel plus roaming entertainers including the eternally curious Mr & Mrs Pigeon and Green Fingered Gals Margery and Rosemary.

When/where: 13-15 April, Bute Park Cardiff

Price: Advance tickets: £11.00 (RHS members £10.00). On the day: £14 (RHS members £12). Children free (under 16)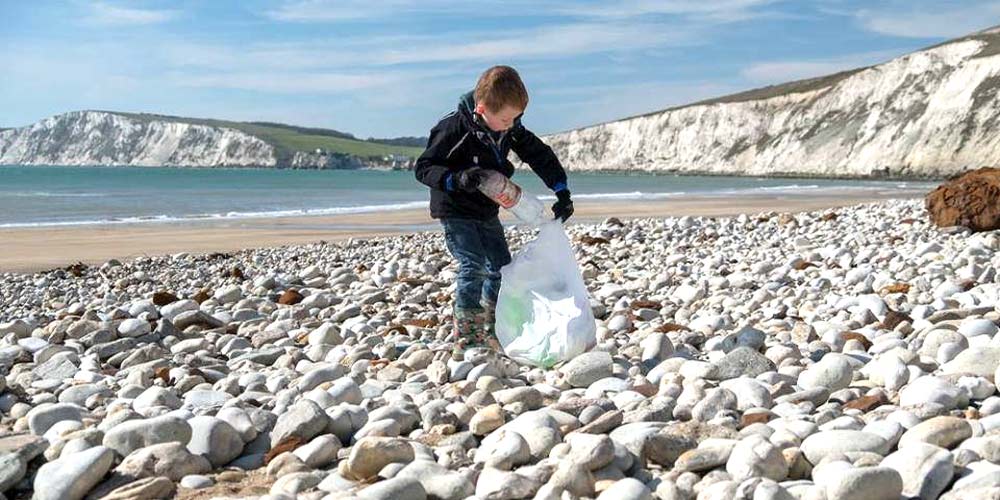 11/15

Big spring beach clean

There's never been a better – or more important – time to hit the beach and help clean it up. Plastic pollution is a huge problem in our seas and on our shorelines, and the charity Surfers Against Sewage are calling upon everyone who cares to join in with The Big Spring Beach Clean. As well as collecting and removing rubbish, the charity is also asking you to record and share on social media the throwaway plastic you find (cutlery, straws, plastic drink bottles and so on). To find your nearest event go to the Surfers Against Sewage website and join in to make a difference. If there's no event near you, you could even set up about starting your own beach clean – the charity will help you all along the way.

When/where: 7-15 April, various beaches nationwide

Price: free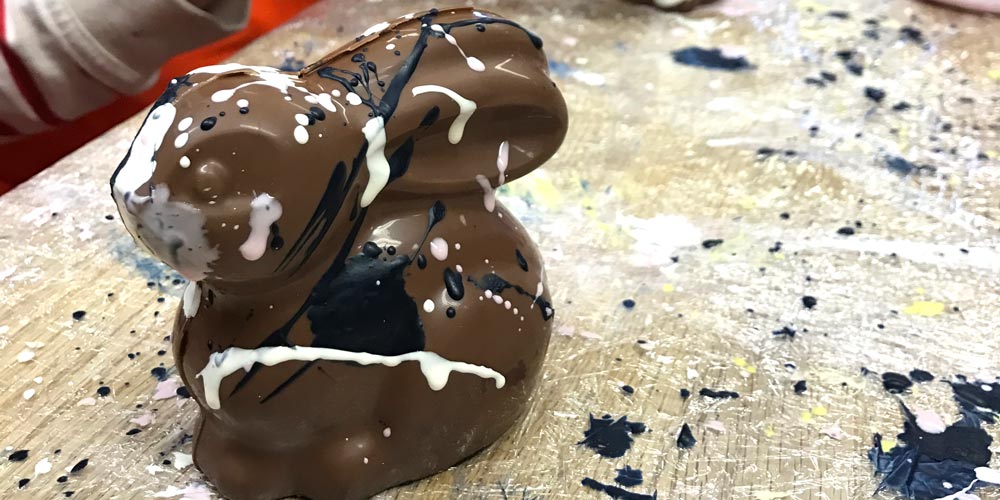 12/15

Cookery courses for kids

The School of Artisan Food is launching new classes for budding young bakers and junior cooks led by a Cordon Bleu trained chef. The Junior Cooks courses are for children aged 11-16 – designed to help children develop a love for food. They'll teach new practical skills and kids will get to try making recipes including lasagne, Thai green curry and apple crumble with custard.

Junior Baker classes are for children aged 10-14, and will include delicious butter shortbread, Victoria Sponge and chocolate brownie making, Younger children can also enjoy the chance to get messy in the kitchen making chocolate Easter chicks and bunnies in a Chocolate Making morning or afternoon session on 3 April. More classes will be added through the year.

When/where: various dates in April, The School of Artisan Food, Welbeck Estate, North Nottinghamshire
13/15

Play in the garden at Easter

The National Botanic Garden of Wales is hosting a feast of fun over Easter – with everything from bushcraft sessions to tree-climbing, magic to meerkats on the activity menu. There's the chance to have a go at archery or even abseiling too. Kids will love Jugglestruck, a family-friendly magician, plus Quack Pack, a man and his dog who herd Indian runner ducks around obstacles, up and over slides and through tunnels. There'll also be a Spring Antiques weekend (7-8 April) with 100 stalls of vintage curios and collectables. Plus, it's Doggy Weekend then too so your pooch can join in all the fun. Also, don't miss your chance to meet meerkats plus see amazing birds of prey displays.

When/where: various dates in April, The National Botanic Garden of Wales, Llanarthne, Carmarthenshire

Price: £11 adults, £5 children 5-16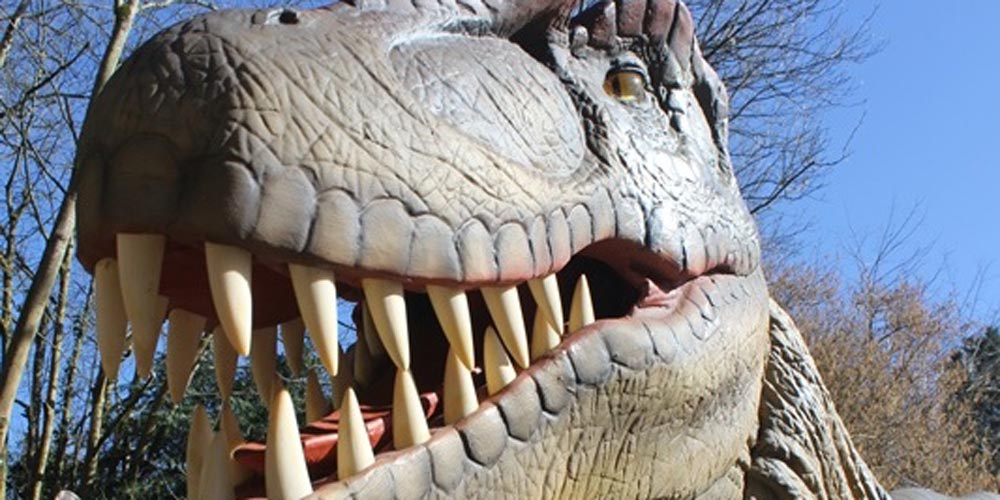 14/15

Animatronic antics

A herd of full-sized dinosaurs will be making their new home in deepest darkest Somerset. The state-of-the-art animatronic creations arrive in Wookey Hole Caves just in time for the Easter holidays. They roar, hiss, blink, stomp and swish their tails. The new attractions follow in the footprints of actual woolly mammoths, lions and hyenas which once roamed the Wookey Hole Caves and hunted along the surrounding cliffs and valleys. Also for Easter, Ice Age: Dawn of the Dinosaurs™ – The 4D Experience – has landed at Wookey where you can slip, slide, and soar with everyone's favourite sub-zero heroes in a 14-minute film experience.

When/where: various dates in April, Wookey Hole Caves, Wells, Somerset

Price: Online ticket prices £16.50 adult, £12.75 child (3-14)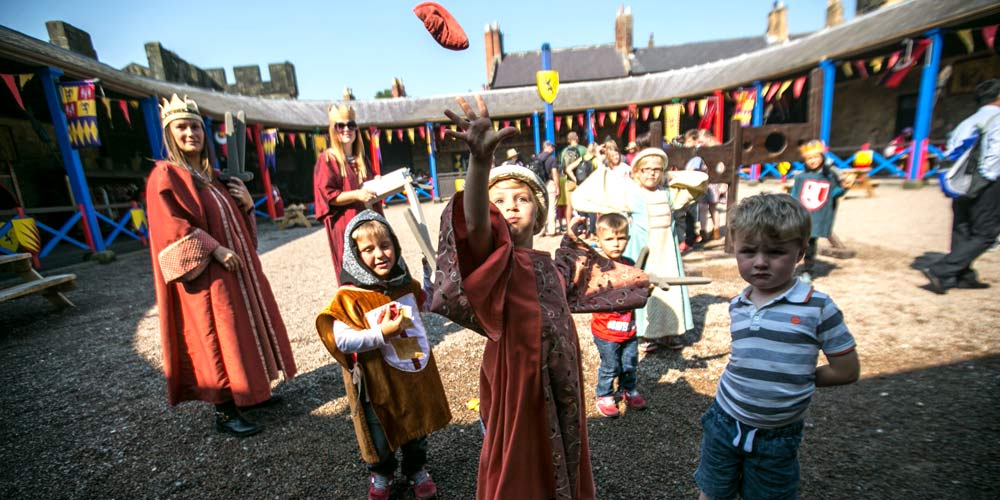 15/15

Fun for all at Alnwick

Alnwick Castle in Northumberland has just won the UK Heritage award for 'Best Family Day Out' – and it's easy to see why. This Easter, there's so much to enjoy including Broomstick Training in the exact spot where Harry Potter received lessons in the film and 'On Location' tours, where you get to see where famous scenes from films and TV series such as Downton Abbey, the Harry Potter films plus Transformers the movie were shot. Peterkin the Jester will be putting on shows – where he'll be toppling on stilts, fire-eating or balancing upside down on anyone he can trick into lying down-  from 4- 6 April.  And from 4 -7 April Harry Potter lookalike characters will be mingling with the crowds.

Other events include birds of prey displays, craft workshops where you can make everything from beautiful illuminated manuscripts to medieval tiles and soap, dress-up sessions and the chance to enter the Dragon's Lair to battle mystical forces, conquer obstacles and come face to face with the beast.  From alchemy and archery to magic, mirth and mystery, you can prepare to be spellbound by Alnwick Castle.

When/where: selected dates in April, Alnwick Castle, Northumberland

Price: Pay for the day, visit free for the year. Adult £16.00 – (£14.40 online 24 hours in advance). Child (5 – 16 years) £8.50 – (£7.65 online 24 hours in advance). All activities at Alnwick Castle (apart from Have a Go Archery) are included in admission price