1/15

Take a magical bluebell walk

As bluebells bloom all over the country and the dainty blue flowers create carpets of colour over ancient woodlands, why not take a walk with your little ones to enjoy the fairytale-like forests? Plenty of National Trust places are blossoming with bluebells and buzzing with dragonflies and butterflies in May and some even have bluebell events to help you celebrate the beautiful flower. For example, there's a Bluebell Festival at Godolphin in Cornwall with talks and guided walks about the native blooms, and a family trail to follow too.

Blickling Estate in Norfolk is one of the best places to see bluebells in the country and their Festival of the Blues celebrates beautiful bluebell season by lighting the house up in blue for the whole month of May. The colour scheme will run through the house, gardens and park and you can enjoy a guided bluebell walk through the estate, and treat yourself to your own bluebells from the plant centre to enjoy in your own garden. The festivities will culminate in an afternoon of blues music for the final weekend (Saturday 27 May).
When/Where
Through May, selected National Trust Centres nationwide
Price
See website
2/15

Harry Potter and the Philosopher's Stone in concert

See your favourite Harry Potter film in an amazing, dramatic atmosphere! A series of screenings accompanied by live orchestras will help mark the 20th anniversary of the publication of JK Rowling's Harry Potter and the Philosopher's Stone in 2017. The film adaptation will be shown in high definition on giant screens as full symphony orchestras sweep away audiences with John Williams' unforgettable score.

The series kicks off in London's Royal Albert Hall (11-13 May) then tours through various UK cities. Take your seat and soak up the magic and drama of Harry Potter's stories in a way like never before. For fans of the movies, music and both, this should be one event you won't forget.
When/Where
11-19 May, various locations  including London, Cardiff, Leeds.
Price
see website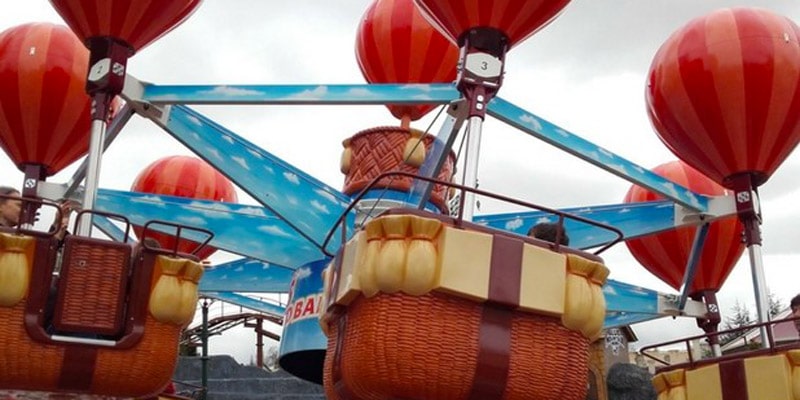 3/15

 *NEW!* James and the Red Balloon ride

Get your tickets for a breathtaking trip into the skies. There's an exciting new ride opened at Drayton Manor Park that's sure to lift everyone's spirits. James and the Red Balloon will join the host of other rides and attractions in Drayton Manor's much loved Thomas Land. Based on the beloved Thomas and Friends™ character, the ride features James and his cheeky antics with a hot air balloon. Families can fly up, up and away in their very own balloon and enjoy extensive views of the park from the ride's highest points.

As well as the family favourites in Thomas Land, there's plenty at the park to keep children of all ages thrilled too – with white knuckle rides like Apocalypse and G-Force, plus gentler classics like the Buffalo Coaster and the Flying Dutchman. For animal lovers, the 15-acre on-site Zoo will this year be welcoming a some new friends including Red Panda, Sulawesi Crested Macaques, Bearded Lizards, Golden Headed Lion Tamarins and some very cute Dik Diks (small antelopes).
When/Where
Open daily, Drayton Manor Park, Tamworth, Staffordshire
Price
Reduced prices are available for tickets bought in advance, see website
4/15

Tate St Ives

The Tate St Ives Project is a refurbishment and extension project which will expand, improve and transform Tate St Ives. The project will be completed in two phases. The existing gallery has reopened, whilst work continues over the summer – and there's plenty going on for families in May including Family Sunday on the 21st May where there'll be an afternoon of creative activities, investigating art plus hands on play in some new learning spaces. In the Barbara Hepworth Museum and Sculpture Garden take the Hepworth Family Activity Trail designed for adults and younger children to have fun together exploring this magical environment that was the artist's home and studio, including the garden she created for her sculpture.

From 27 May to 4 June you're 'Welcome to the Clayground at Tate Create: Our Studio By The Sea'. You'll get to help shape a radical clay environment in the seaside studio inspired by miniature rockpool worlds, found on the beach at Porthmeor. Create new creatures, textures and features, add anemones, limpets or perhaps some strange seaweeds. Build a beautiful barnacled home or invent new shoreline structures.
When/Where
Selected dates in May, The Tate St Ives, Cornwall
Price
See website for admission and events prices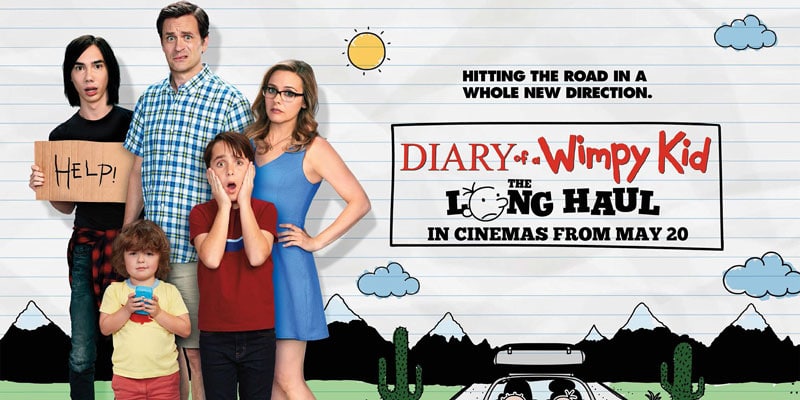 5/15

Diary Of A Wimpy Kid: The Long Haul

Based on the record-breaking book series by Jeff Kinney the latest (and fourth) Wimpy Kid film sees an all-new cast take us on a road movie with a difference. We join the Heffley family as they take a trip to grandma's 90th birthday celebration – but it takes a wrong turn as Greg hatches his latest scheme to become famous and get to a video gaming convention.

Expect a pretty wild ride and a laugh a minute with broken down cars, things getting messy in the mud, biting pigs, cheese-puff stealing seagulls, flying speedboats, escaping luggage and the usual adversary between Greg and his older brother Rodrick.
When/Where
From 20 May, cinemas nationwide
Price
Ticket prices vary
6/15

Kipling's 'Rewards and Fairies' weekend

Discover how the beautiful landscape that surrounds Bateman's, the family home of Rudyard Kipling, inspired his Sussex fairy tale books 'Puck of Pook's Hill' and 'Rewards and Fairies' in a magical weekend of family fun and activities. The adventure starts at Puck's fairy ring of wooden toadstools.

Follow the sculpture trail around the garden to find a wise tree spirit whilst you search for the hidden little homes of Puck's woodland fairy friends, and then wander into the garden and meet Mr Kipling (actor Geoff Hutchings) and listen to his magical tales. There'll also be the chance to dress up as favourite characters from the 'Rewards and Fairies' book.
When/Where
6-7 May, Bateman's, Sussex
Price
See website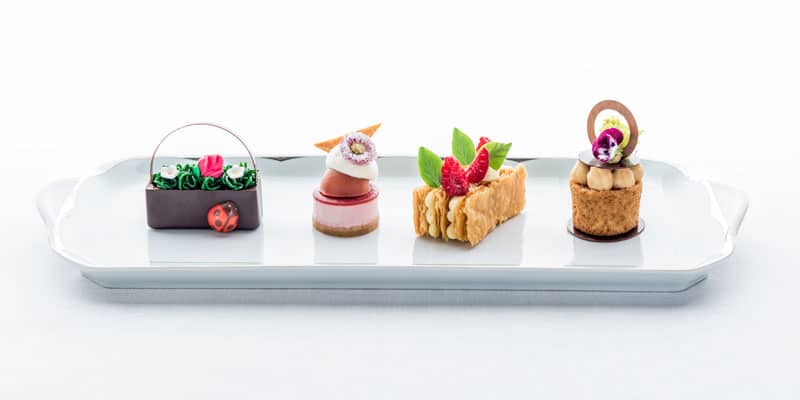 7/15

The Dorchester at RHS Chelsea Flower Show

The iconic Dorchester Hotel is bringing its unique ambience to the RHS Chelsea Flower Show by opening a gorgeous bespoke pop-up restaurant, The Drawing Room, evoking the heritage and glamour of The Promenade at The Dorchester, which has been the heart of the hotel since 1931.  It's serving a glorious Dorchester Afternoon Tea showcasing the renowned talents of The Dorchester's head pastry chef, David Girard. Although the tickets have already sold out for the afternoon tea at the show, you can still enjoy it at The Promenade at The Dorchester hotel itself.

The four new pastries created for the tea include beautiful touches such as hand crystallised flowers from Wales, and flavours such as Tanzanian dark chocolate and Marsala cream. The pop-up restaurant at the RHS Flower Show also includes The Dorchester Bar where you can sip on floral cocktails, exclusive spirits and champagne. There'll be unique floral displays created by designer florist at The Dorchester, Philip Hammond, to recreate the welcome that guests receive at the hotel including hues of pink and soft peach representing the best of an English country garden with English grown peonies, roses, delphiniums and hydrangeas.
When/Where
23-27 May, London
Price
The floral cocktails are available from £15 per glass, and Her Majesty's Cup served with a bar bite will be priced at £25 per person. From Monday, May 22 to Saturday, May 27, 2017, The Dorchester Afternoon Tea will also be available at The Promenade at The Dorchester and will cost £65 per person
8/15

Fly a broomstick!

If you head off to Alnwick Castle in Northumberland you could master the art of  flying a broomstick! Join the resident wizarding professors there and you can take part in a broomstick training session on the very spot where Harry Potter had his first flying lesson in the film production of Harry Potter and the Philosopher's Stone. It's a popular event and tickets are limited to go straight to Knight's Quest on arrival to collect yours. During your group lesson, which lasts about 20 minutes, you'll have lots of laughs as well as learning (with a few clever camera tricks that anyone can do) to make your broom levitate and of course to take off and land your broom.

There's plenty more to do at Alnwick, including the chance to visit the castle's magnificent State Rooms and take a medieval adventure in Knight's Quest, where you can dress up as a noble knight or brave princess, have a go at old-fashioned crafts such as illuminated manuscript writing, or make a witch pot. And if you're brave enough to put your courage to the test, you can enter Dragon Quest, a dark dragon's lair where you'll solve riddles and face challenges before making safe passage through the hall of mirrors.
When/Where
Until 29 Oct, Alnwick Castle
Price
Broomstick Training is free with admission. Adults £14.95, Children £7.75, Family (2 adults & 2 children) £36 and under 5s are free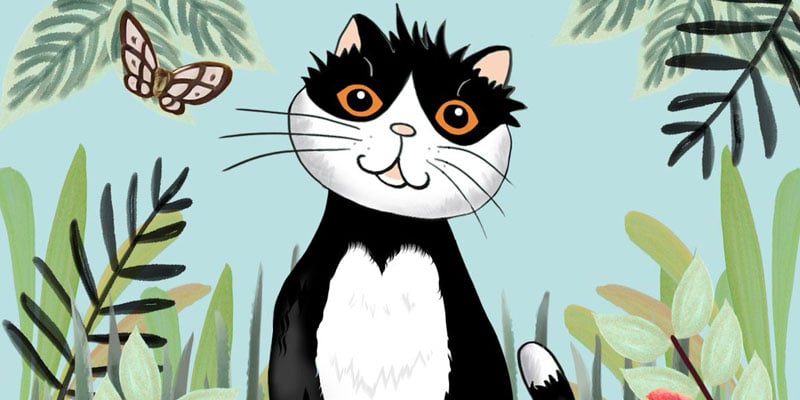 9/15

  George The Cat Trail: On Safari at the Royal Pavilion

One of Brighton's best known landmarks, the Royal Pavilion is an exotic palace surrounded by beautiful gardens.  They cater really well for families and there are popular audio tours for children aged six and over, which take tthem back in time to meet the Prince Regent. The opulent rooms of the palace, filled with rich colours and beautiful designs, wow children of all ages. Now, a new family trail has opened at this favourite tourist destination.

The George The Cat Trail: On Safari at The Royal Pavilion guides you around the Pavilion in search of George, a cat who lived here for 12 years until he passed away in 1980. How many times can you spot George? And look out for other creatures in the exotic furnishings too. Fluffy George toys, and a book about the story of his life in the Pavilion, will also be available to buy in the shop. There's a great family-friendly tea-room to pop into too, serving snacks, light lunch, afternoon tea or ice-cream. And the children can let off steam with a run around the Pavilion gardens.
When/Where
the trail runs until 30 Sep, Royal Pavilion, Brighton
Price
The trail is free with Royal Pavilion entry. Adults £13, Children 5-15 £7.50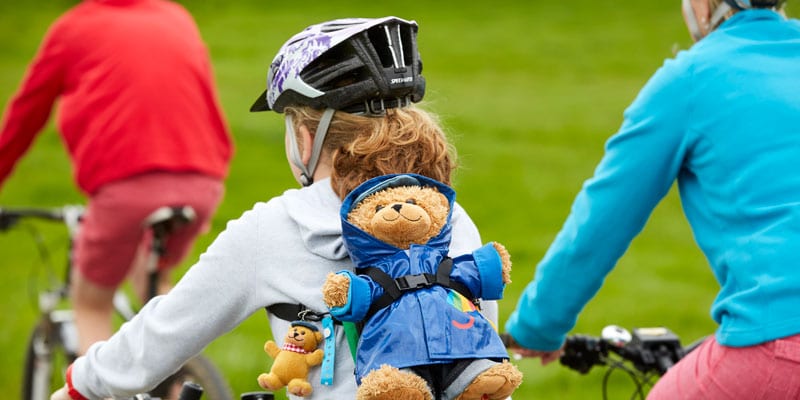 10/15

Cycle-Fest

It's time to get on your bike for a fun-fuelled family day. The CycleFest family ride from Experience Freedom and The Caravan and Motorhome Club sets off from The Sandringham Estate Visitor Centre in Norfolk. The nine mile route is ideal for younger riders and families, taking in both the wonderful estate and local country lanes. As part of the entry fee, you will also get access to an exciting family activity day within the grounds of Sandringham where there will be an action-packed itinerary of things to see and do including a summer fete, The Xtreme stunt team, a dog display, craft marquee and climbing wall.

There will also be a 'cycle village' where riders will have the opportunity to try-out new bikes from major manufacturers on a 3km demo route.  Pre-registration is recommended and everyone who signs up online before the event will be automatically entered into a draw to win a 7-night holiday to Brittany, including ferry travel and accommodation
When/Where
28 May, Sandringham Estate, Norfolk
Price
Adult £10,Child (12-16) £5,Under 12s – Free. It's also free for Caravan and Motorhome Club members attending the National – the club's biggest event of the year taking place at The Sandringham Estate from 26-31 May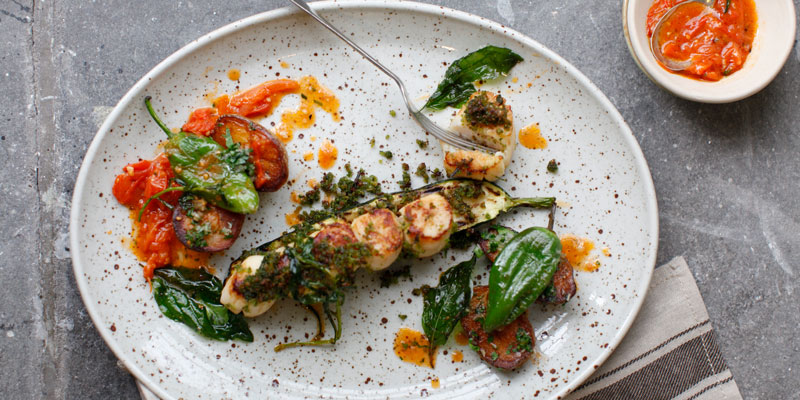 11/15

It's brilliant at Brasserie Blanc

If ever there was a restaurant that keeps food-loving adults and fun-loving kids happy, it's Brasserie Blanc. Informal yet elegant, Raymond Blanc's French bistros welcome families for sophisticated dining that's not in the least bit stuffy, and makes for an extra-special meal out. The new Spring a la carte menu is filled with classic French favourites – light and airy cheese soufflés, rich and robust bouillabaisse and scrumptious steak frites as well as moules, lobster, fresh pasta, scallops and suckling pig.

Daily specials are also available and, as you'd expect from a French restaurant, the set men available at lunch and until 6.30pm offers great value simple, seasonal and super-tasty fare. Little guests get to choose from a specially created Henri Le Worm menu, packed with fresh and flavoursome ingredients to tickle their taste buds. There's everything from a mini charcuterie board to crispy chicken to choose from and older children (8-12) can order half portions of selected dishes on the seasonal a la carte menu. Even the smallest of guests are catered for with a freshly cooked carrot puree. Warm and authentically French, Brasserie Blanc is somewhere you'll want to linger longer and savour the atmosphere.
When/Where
open daily, 18 locations nationwide.
Price
The children's Henri Le Worm menu is £6.95 for two courses plus a side dish. The Set menu is £11.95
12/15

Ghosts, Gore And Grime

The five-star walking tour company, MercatTours, who run history and ghost tours of Edinburgh, has launched its first experience for children: Ghosts, Gore and Grime. The daytime tour, which is suitable for all the family (including scaredy-cat adults), will include ghoulish stories from Edinburgh's past and a visit to the city's famous Blair Street Underground Vaults. Running at weekends and weekdays during school holidays – it focuses on what life was like for families during Edinburgh's grimy past, especially for kids, who were regularly put to work.

With tales of stinking streets, terrible tortures and ghostly goings-on, the tour will thrill young visitors with stories of bodysnatching, infamous witches, horrible murders and Edinburgh's cry of "Gardyloo". The tour really brings the sights and smells of the city to life and gives children the chance to handle historic objects giving them an insight into what family life would have been like in the Blair Street Underground Vaults. You'll even hear what school children commonly packed in their school bags, other than their books!
When/Where
Saturdays and Sundays, and weekdays over school holiday periods. Edinburgh.
Price
Adult £13, Child £8, Family £34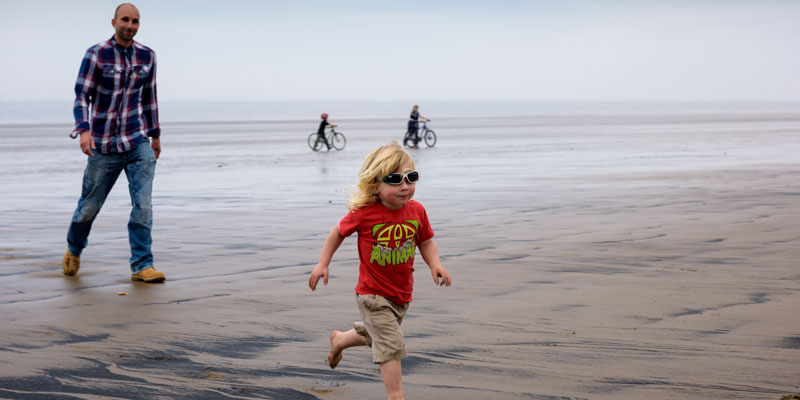 13/15

Take a Secret Sea Walk

Somerset is challenging you to get out and about to  discover the secret beauty of its coast, publishing a series of 10 Secret Sea Walks through May and June. The walks can be enjoyed in full by keen walkers or they're easily split into sections for smaller feet.

Taking in places like the genteel Victorian resort of Minehead to medieval Dunster, you'll get to see sweeping beaches sand dunes and mud flats, interesting wildlife, historical delights, geological marvels (with lots of opportunities to go fossil hunting) as well as steam powered railways, castles and you the chance to capture inspiring sunrises and stunning sunsets. Don't miss delights such as the charming coastal town of Watchet where you can wander around the marina and St Audries Bay with its wonderful waterfall plunging over the cliffs onto the sand below.
When/Where
The 10 walks will be published weekly now until June taking in the Somerset coast
Price
free to download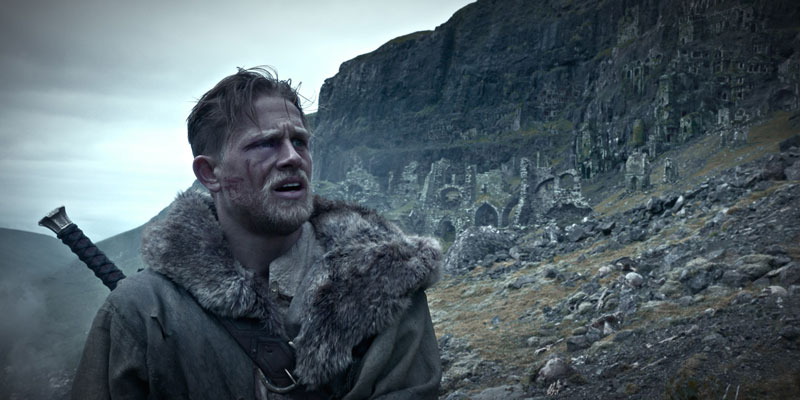 14/15

King Arthur: Legend of the Sword

Calling all epic fantasy action adventure film lovers. King Arthur: Legend of The Sword is sweeping into cinemas with a flourish in May. Directed by Guy Ritchie, and starring Charlie Hunnam, Jude Law and Eric Bana the film offers a revolutionary take on the classic Excalibur myth, tracing Arthur's journey from the streets to the throne.

When the child Arthur's father is murdered, Vortigern (Jude Law), Arthur's uncle, seizes the crown.  Robbed of his birthright and with no idea who he truly is, Arthur lives the hard way in the back alleys of the city.  But once he pulls the sword from the stone, his life is turned upside down and he is forced to acknowledge his true legacy…whether he likes it or not.
When/Where
from 19 May, cinemas nationwide
Price
ticket prices vary
15/15

Treasure hunt at the Museum

While a trip to the British Museum's collection of over eight million artefacts may fill some with delight ,coaxing a reluctant teen around the labyrinthine corridors sometimes proves  a struggle. But museum visits will never be boring again! THATMuse (which stands for Treasure Hunt At The Museum) runs bespoke museum treasure hunt events at London's British Museum providing a unique, entertaining and interactive way to discover fascinating treasures with a healthy dose of competitive energy and light-hearted fun. As hunters weave through the halls, scouting out and photographing the treasures from their clue list, they will interact with the exhibits and learn about the artefacts encountered – without suffering the dreaded 'museum fatigue'.

A 'Classic Hunt' typically lasts ninety minutes and requires a team of 2-4 people. Each hunt revolves around a different theme from the likes of 'Fun & Games' to the International Women's Day-inspired 'Lady Hunt'. Participants are presented with a pack of different artefacts to find and then photograph their team with (often in an amusing pose).    THATMuse takes bookings for individually scheduled Clasic Hunts hunts and also hosts public hunts at the British Museum every 2nd Friday of the month from 5.30pm – 7pm.
When/Where
You can book your own hunt or join a public hunt – the next one is 12 May Skull Scouting.
Price
Public Hunts cost £15 adults, £10 children 5-13. Individually scheduled Classic Hunts cost £75 per family (up to six people)
If the sun's out, you might prefer to laze on the beach. Avoid crowds with the 15 best hidden beaches in the UK.