1/15.

Open Farm Sunday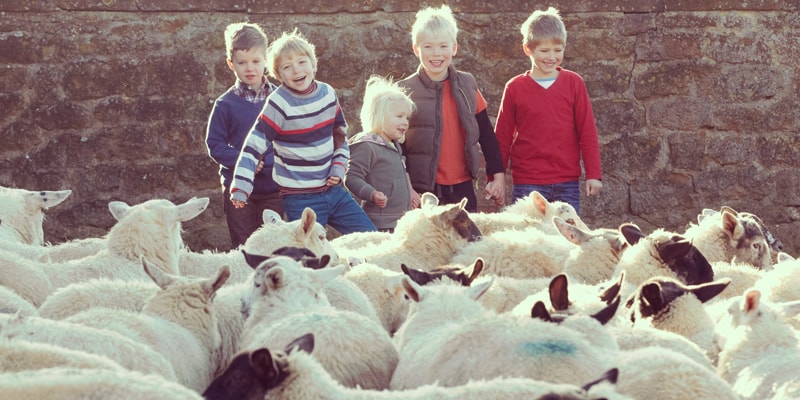 Round up the kiddies, kit them out in wellies – and head off for a day at the farm. Organised by the farming charity LEAF (Linking Environment And Farming) this is your chance to visit one of hundreds of farms, meet the farmers and see all the hard work that goes on to grow food and rear animals. Learn how our lives depend on the diverse products farmers grow – for generating heat and power, cosmetics, perfume and even medicine, as well as producing wool for clothing and fibre for insulation and building materials. See how farmers look after our countryside – including maintaining woodlands, hedgerows, meadows, ponds and pathways.  Come and learn how farmers manage water and energy resources, care for the health of the soil, create new habitats for wildlife and above all, have a great day out with family and friends – there are a host of activities on offer from farm walks to tractor and trailer rides, sheep shearing, milking demonstrations, bug hunts and machinery displays – plus the chance to meet baby calves and other animals. Aww.
When/Where: 5 June, selected farms, nationwide
Price: most events are free but some charges for activities may apply
About the author
Kim Jones is an experienced journalist who has worked at various women's weekly magazines, and now freelances for them and the national papers writing about travel, health and lifestyle. She lives in Cardiff with her partner and their two sons, aged 15 and 11 and loves persuading them all to come away on holidays with her in the family VW camper van.
Find Kim on Twitter @kimsfeatures
2/15.

National Picnic Week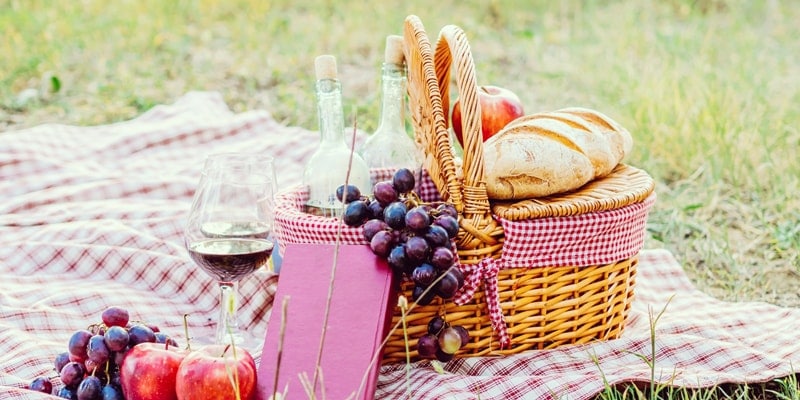 Baskets and blankets at the ready! National Picnic week aims to inspire all of us to get out into the great outdoors and eat some sarnies (or something altogether posher) alfresco! Pop over to the event's website for lots of ideas on what sort of foods to pack (including a special section on kid-friendly recipes), plus what games to play: pie-eating contest anyone? Or perhaps charades and some good old-fashioned frisbee-throwing is more your thing. Print out a special Nature Hunt sheet from the website and get your little ones to hunt for everything from ants to spiders' webs to immerse them into the environment! There are also ideas on where to head off on your picnic – top spots include Padley Gorge in Derbyshire and Corfe Castle in Dorset – plus the chance to vote for your perfect picnic spot.
When/Where: 11-19 June, nationwide
Price: free
3/15.

Children's Art Week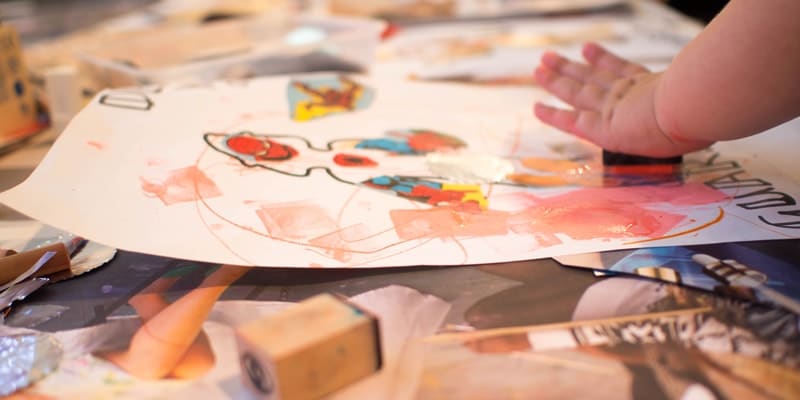 Time to get arty and party! There are scores of interactive events taking place across the nation to encourage children of all ages to get creative during Children's Art Week.  Highlights this year include 'Get Arty at the Abbey' a unique opportunity to get creative in Westminster Abbey. Children's Art Week Ambassador and current Children's Laureate, Chris Riddell, will be at the National Portrait Gallery to host a fun session exploring his favourite paintings and encouraging children to create some of their own. Other events across the nation will include the chance to create an animated superhero flipbook bringing your kids' very own hero (Dad) to life on Father's Day, an opportunity to map the night sky and take a digital tour of the Milky Way, do some 'Tent Art', which will encourage children to think about challenging world events, such as migration by building their own shelters to welcome a family. There are also photographic and sculpture workshops and lots more. Even if you can't get to an organized event, why not get creative at home on Saturday 11 June (doodling, drawing, painting, Lego modelling or dressing up…) and share your creation using the hashtag  #childrensartweek.
When/Where: 11-19 June, nationwide
Price: Most activities are free, others will incur a small charge for materials; see the website
4/15.

Rave-A-Roo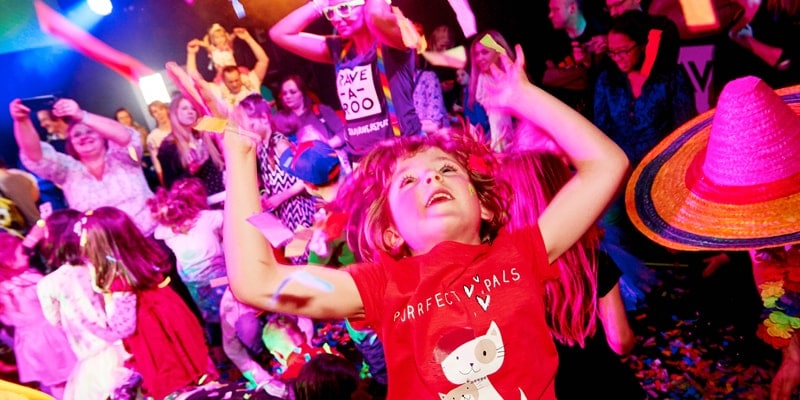 Fancy a (calm!) family clubbing mash-up of festival fun? Then Rave-A- Roo's for you! The whole family can party together and get their rave on with live Djs, spectacular light shows, stage performances, confetti mayhem, a UV tattoo station, disco ball games, neon crafts, funky soft play, baby glow toys and special guests kids' TV stars Go!Go!Go! (as seen daily on Nick Jr.) with an all new electro show in the Rave-A- Roo Main Room. Dance, let loose, create, watch or just chill – bring your babes in arms, toddlers and grandparents – everyone is invited to join in the madcap fun. When you want some time-out from the dance floor, catch your breath in the Glow Chill Room and a special bespoke area for babies. There's a fully licensed bar (and tea, coffee and snacks), onsite buggy park, baby changing with handy supplies, professional security, carefully monitored sound levels and beautifully lit rooms – all making Rave-A- Roo an unique, unusual and safe environment for families.
When/Where: 4 and 5 June; 18 and 19 June (plus 2 July) 12pm to 2pm and 3pm to 5pm, Ministry of Sound, London
Price: £10.00 (earlybird), £12.50 (advanced) and £15.00 (on the door). Babes-in-arms go free (but must have a ticket).
5/15.

Save the Children's 'Den Day'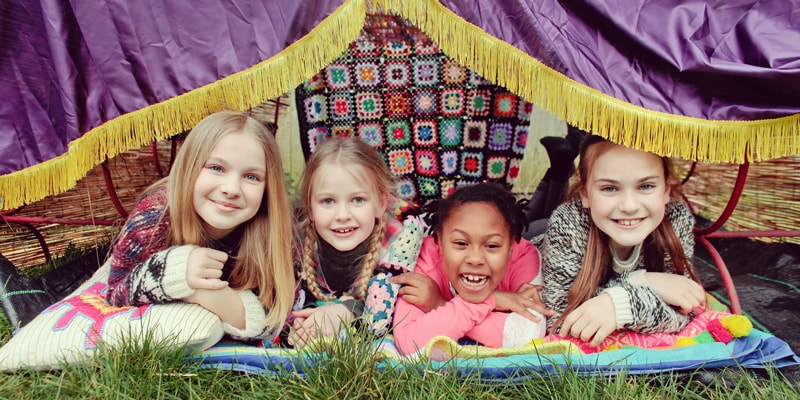 Get out some sheets and chairs and create a shelter, or head out into the garden and pop up a tent. Joining in this super-fun family fundraiser is easy – simply create the den of your dreams and get sponsored to spend a day (or night!) undercover and help raise money for Save the Children – a charity that helps build better lives for young people around the world. This year Entertainment One's Peppa Pig is on board as an official ambassador for Save the Children's Den Day to encourage young children and families to get involved. There are downloadable Peppa Pig activities available on the Den Day website, including bunting, poems and puzzles, as well as brand new illustrations of Peppa and her family in their very own dream dens.   Sign up at denday.org to receive a free kit packed with ideas and tips to plan your own make-a- den magical experience. The kit includes fun games and activities designed to teach young people about the issues faced by children less fortunate and refugees around the world.   The crafty cooks at Papa John's Pizza are spicing up this year's Den Day, too  – upload your Dream Den design and description to Papa John's website for the chance to make your den into a reality.
When/Where: 17-18 June, nationwide
Price: free
6/15.

30 Days Wild

Have you got the will to do something wild every day in June? The Wildlife Trusts are challenging you to connect with nature – in however small or large a way – every day for the whole of June. Sign up online to receive an inspirational pack containing Random Acts of Wildness cards – bitesize bits of wild inspiration as to how you can connect with nature (how about wearing daisies round your wrist, going barefoot in the grass, building a bird feeder or planting a herb box? Or maybe you want to hug a tree or run wild through a field of flowers? It's all wild and wonderful!). Even if you live slap bang in the middle of a town, The Wildlife Trusts want you to search for nature –look out for little weeds pushing through concrete, or birds nesting under rooftops. It's all about finding wildness all around you – no matter if you live in an inner city, by the beach or in the heart of the countryside. You'll also receive a beautiful badge and funky stickers to accompany a gorgeous wallchart where you can keep track of all the wild things you do.

When/Where: throughout June, nationwide

Price: free
7/15.

Bournemouth Wheels Festival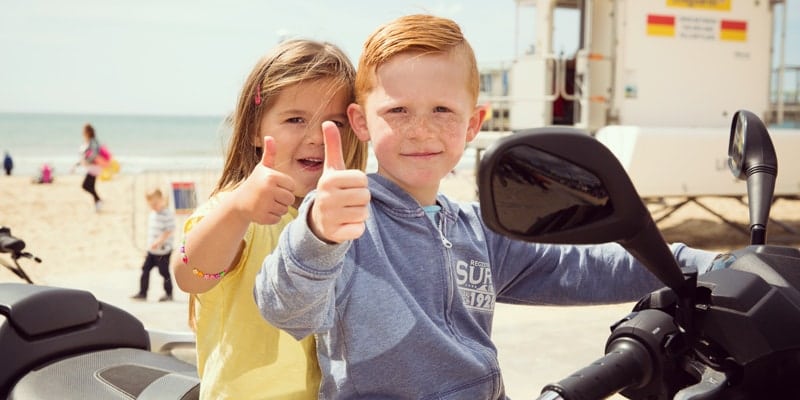 It's all about the wheels! This seafront festival celebrates everything on two, three or four wheels – including awesome displays of military vehicles on the sands, Quad Bike racing on the beach and for those who like to take things a little slower, there's a Classic Car Paddock to browse. The Monster Truck Arena will draw gasps of awe in car-crushing and power demos and don't miss Kangaroo Kid Stunt rider Matt Coulter – one of the world's most prolific stunt riders – who'll be bouncing into Bournemouth showcasing his amazing riding skills. There'll also be a Big Wheel to ride and the chance to board a Monster Truck for a thrilling trip not for the faint-hearted plus mini Monster Trucks for the little ones. BMX and skater stunts will be on display, plus there's a Jeep Action Arena, festival funfair and a Supercar Show showcasing some of the world's most expensive cars. Speed on down for a day of fun!
When/where: 3-5 June, Bournemouth seafront
Price: free
Find out more
8/15.

Ride the Slide!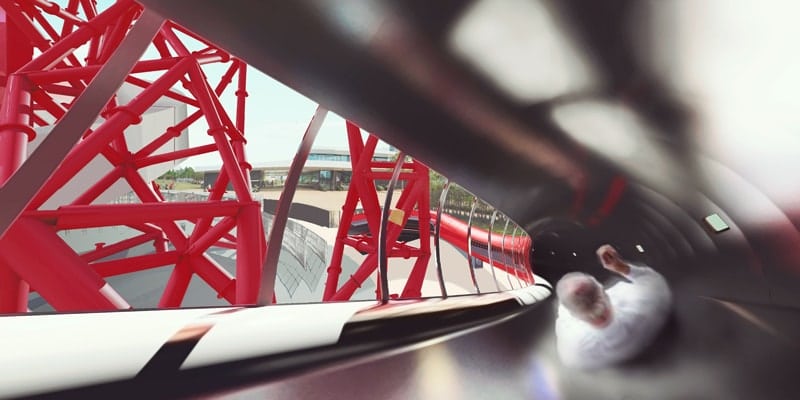 London's newest, exciting attraction – The Slide at the ArcelorMirttal Orbit opens this month. Measuring 178m long and 76m high, The Slide will be the world's tallest and longest tunnel slide, allowing you to whizz down the UK's tallest public artwork through light and dark sections as London's dramatic skyscape passes by. The Slide will twist and turn 12 times, including a tight corkscrew section named the 'bettfeder' – after the German word for 'bedspring.' The Slide ends with a 50 metre straight run to the ground. In the exhilarating 40-second trip, riders are expected to hit speeds of up to 15 miles per hour. The Slide is made from 800mm diameter, 3mm thick stainless steel tubes that make up 30 sections with some see-through polycarbonate windows; so you can watch the scenery speed by. Users must be at least 1.3m in height and weigh under 149kg (23.7stone)
When/Where: opens 24 June, ArcelorMittal Orbit, Queen Elizabeth Olympic Park, London
Price: To ride the Slide, you need to buy a £5 Slide ticket in addition to a ticket to the ArcelorMittal Orbit.
9/18.

Dogfest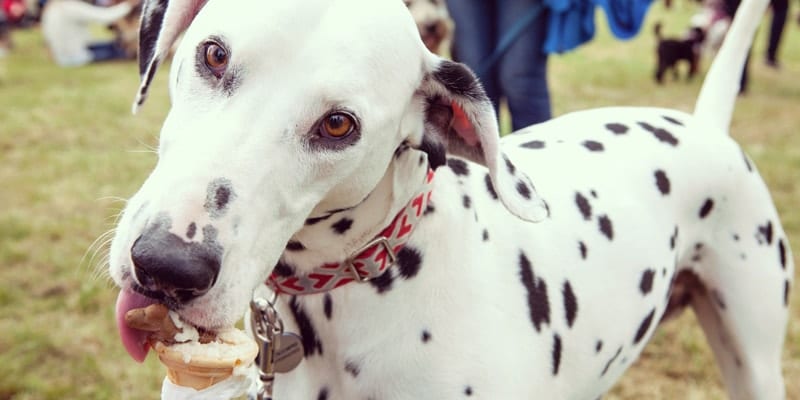 There's so much to do with your four-legged friend at Dog Fest, the UK's biggest festival for dogs. Meet Supervet Noel Fitzpatrick at the Eukanuba Supervet Live Tour – don't miss your chance to bark out  any questions loud and clear in the Q&A. Noel will also share the incredible stories of the other animals he has treated at Fitzpatrick Referrals and the cutting edge surgery he is pioneering. From the basics in puppy training to breaking the habits of golden oldies, everyone is welcome at the Hill's School 4 Dogs. And when it's time to play, try Dog Diving, Flyball, Lure Racing and Hay Bale Racing or take your pup over to the Have-A- Go Agility Ring where you'll find an obstacle course fully equipped with jumps, tunnels, hurdles and frames. There are all sorts of doggy competitions to enter –  does your terrier have the Waggiest Tail? Or is your lurcher the Loveliest Lady? Watch amazing shows including K9 Conquest dog display teams, a hilarious duck herding display and more. Plus hear talks and see demonstrations on all aspects of a dog's life, grooming sessions and a chance to enjoy food, drink and plenty of shopping.
When/Where: 18-19 June, Arley Hall, Cheshire; 25-26 June, Windsor Great Park, Berkshire
Price: see website
10/15.

Barnardo's Big Toddle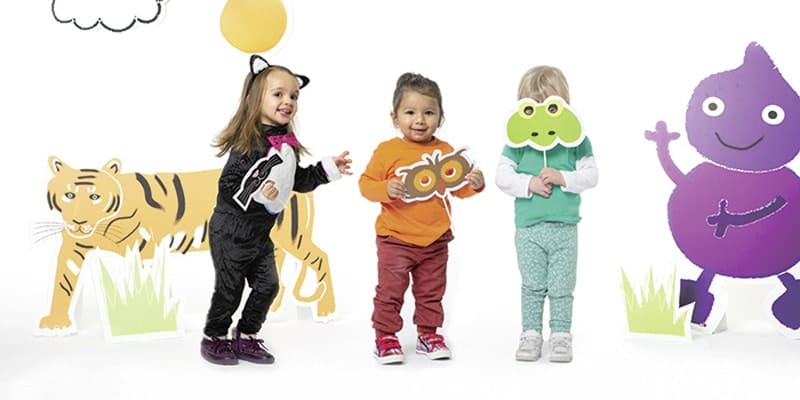 Walk, run, skip or stroll your way along short 'toddle routes' to raise money for disadvantaged children and their families. This year's Big Toddle for under fives theme is 'animals' so why not get your little one togged up as a lion, tiger or kangaroo so they can growl, prowl or hop along the course? You can organize your own event or join one that's already happening. The website is full of ideas on how to make your toddle-day extra fun. Why not turn your toddle into a safari adventure or a nature trail for example? Go online to register and receive a free pack full of goodies and materials to help you organise your day and reach your fundraising targets. To mark Barnardo's 150th anniversary, the charity hopes this year's event will be bigger than ever before.
When/where: Toddle Week is 20-26 June but you can organize your own event anytime, nationwide
Price: free
11/15.

Take Papa to Le Bistrot Pierre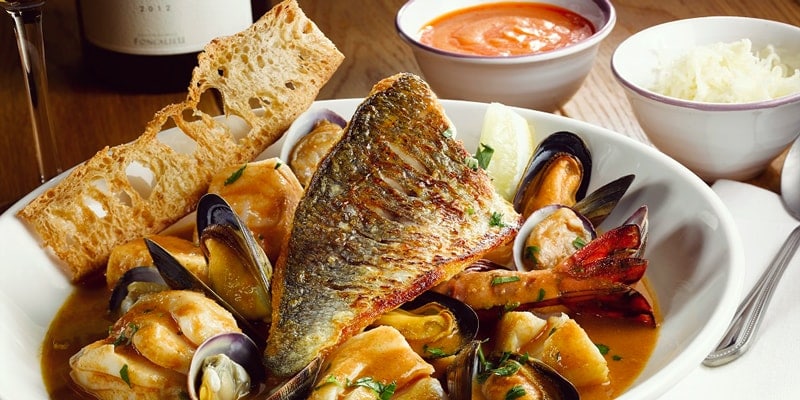 Bonne fête Papa! Spoil Dad this Father's Day with some French fayre at Le Bistrot Pierre. There's so much tasty food to treat him to – including steaks cooked just the way he likes them, slow braised beef, baked haddock and seared pepper salmon. If you can't make it for Father's Day, come along another time and enjoy the A La Carte menu bursting with authentic French flavours – Bouillabaisse, slow-cooked medallions of pork and lots more. The children's Menu includes plenty to keep little ones happy – including Croque Monsieur, Macaroni Cheese and Tarte Flambee ( a French-style pizza) plus Chocolate Torte and Coupe Fraise – strawberry ice-cream served with fresh strawberries, crushed meringue, marshmallows and strawberry coulis. Delish! Each Le Bistro Pierre is stylishly decked out to transport you to a Parisian café – encouraging you to relax and linger longer over your food, just like the French do.
When/where: open daily, 16 locations nationwide
Price: Father's Day lunch 2 courses, £10.95, 3 courses, £12.95. A la Carte menu prices vary. Children's menu £6.50 for a main, dessert and soft drink.
12/15.

Royal Mint Experience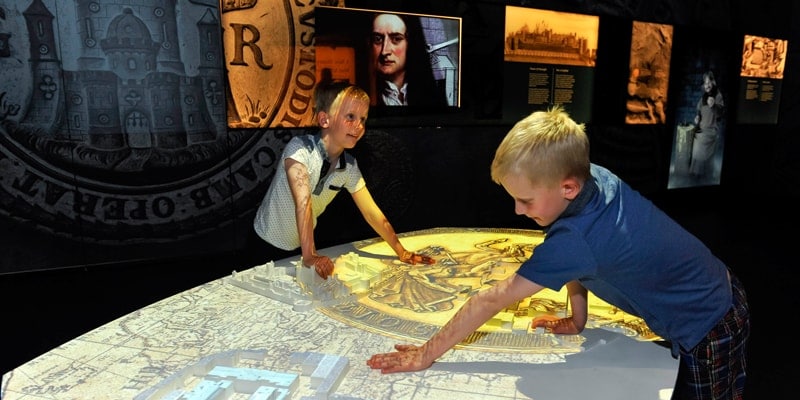 Newly opened to the public, The Royal Mint Experience will fascinate anyone interested in how money is made. Get unprecedented access to the processes involved in producing the coins in our pockets, meet experts who will share their knowledge and passion for making coins and get to strike your very own coin as a memento of the visit. Follow the journey of a coin, from 'blank to a bank',  and explore 1,000 years of history to uncover the origins of The Royal Mint, its link with the Tower of London and its move to Wales. See the coins and medals The Royal Mint has produced for over a 100 countries worldwide and uncover the many different roles that coins play in our everyday lives as symbols of luck and good fortune. With interactive exhibit encouraging you to get hands on with money, coins have never been so cool.
When/where: open daily, Llantrisant, near Cardiff
Price: Adult £13, child £10.50
13/15.

Busy Bee Activities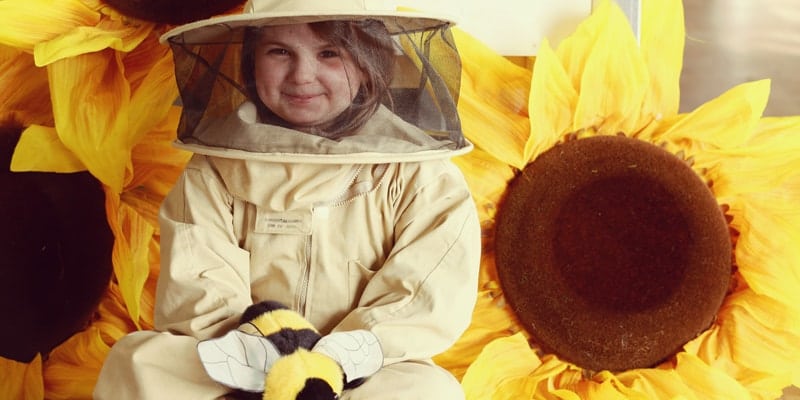 To welcome the summer season, selected Wyevale Garden Centres will run a series of special events, inspiring young minds to get busy and learn about the magic of bees. The events, aimed at children aged between three and eight years old, are designed to entertain, inspire and encourage little ones by teaching them the vital role bees play in the pollination process, encouraging flowering plants to bloom.  On 1st and 2nd of June the Buzzing Bakery is a brilliant baking master-class where youngsters will learn to cook bee-themed sweet treats including honey biscuits and buzzing bee cupcakes – and get to drink unlimited squash as it's thirsty work! And on 3rd June  – at The Bee Hotel workshop, the centres are encouraging children to make a home for bumblebees. Activities include a free activity sheet to take home or complete in centre so children can continue learning about the magic of bees. During half term you can upgrade your event ticket to receive a kid's My Picnic packed lunch for £4.
When/Where: 1-3 June, selected Wyevale Garden Centres (top 50 centres)
Price: Buzzing Bakery, £5. Bee Hotel, £3.50 – events must be prebooked online
14/15.

Whitsun at Wookey Hole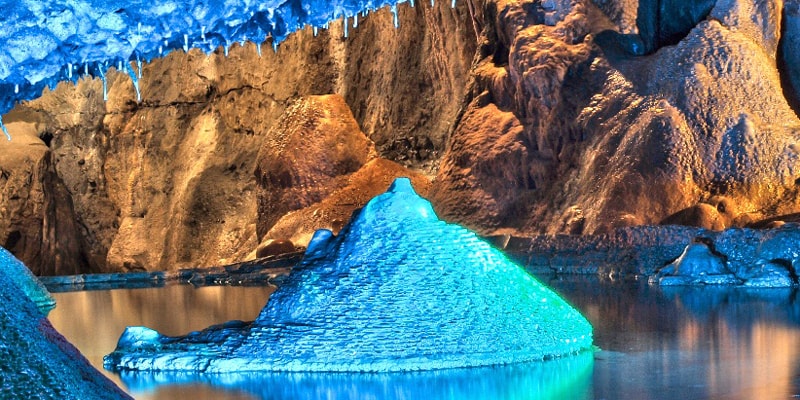 A new Sci-fi Circus show is being unveiled at Wookey Hole caves for Whitsun (which will be running daily from 28th May to 5th June and every weekend in the summer season plus daily in the summer holidays). The Las Vegas style production will include acrobats, trapeze artists, jugglers, and some of the film industry's most famous science-fiction characters, all backed by world leading laser technology. As well as enjoying the show, you can explore the spooky caves – included newly opened Chambers 10 and 20, previously only seen by expert cave divers. Visitors say it's like walking through a science fiction landscape. Meet and greet the Witch of Wookey, who'll be roaming around with her friend Rexy, the walking dinosaur. In The Witch's Laboratory meet the witch's pet bat, Harold, who will take you on a journey to the Lost World 4D cinema experience.  The old mill building holds a variety of attractions, including the Mirror Maze, Penny Arcades, Cave History and Cave Diving museums. Little ones can let off steam in the play areas, and families can enjoy a round of Pirate Adventure Golf.
When/where: Whitsun events run until 5th June, Wookey Hole, near Wells, Somerset
Price: see website for offers
15/15.

Tick Tock…Make Your Own Clock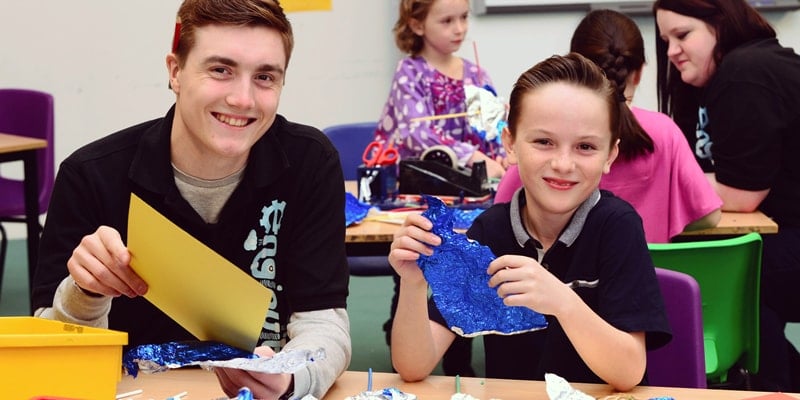 Enginuity, the science and technology centre, is packed with hands-on activities and interactive exhibits inviting you to investigate and discover plenty about the power of technology.  You can generate power from water, build an earthquake-proof tower, challenge a robotic arm to test the speed of your reactions and spy everyday objects in a new light using a giant x-ray machine. During the Whitsun holiday, why not make time to get hands-on in the Crafty Clock Workshop? The session involves learning about the history of time-keeping and you get to decorate a clock with your own design and choice of colours to take home. Sessions run between 10.30 am and 3.45pm.
When/where: 1-5 June, Enginuity Design & Technology Centre, Telford, Shropshire
Price: Crafty Clock Workshop is £3 and usual admission charges apply.