Looking for the perfect family day out this Easter? We've rounded up the very best egg hunts to keep little kids – and big kids – happy.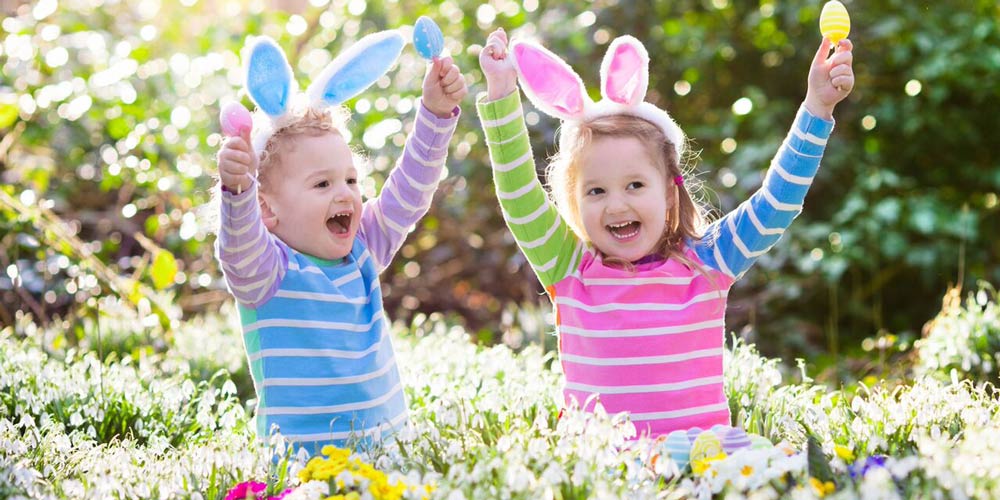 1/10

Blenheim Palace, Oxfordshire

Blenheim's gardens and parkland transform into an Easter wonderland this bank holiday. Kids will love the oversized Easter egg hunt, exploring the grounds to find the giant 8ft decorated eggs. Spot the special 'Blenheim Egg', make a note of its location on your map and enter the competition to win an Easter surprise. As well as the giant egg hunt, there's a traditional Victorian fairground with vintage rides for all the family, bouncy castles, trampolines, fairies and the Easter Bunny to make it a day to remember.
When: Friday 30th March – Bank Holiday Monday 2nd
How much: £7.40 per child (includes admission to park and gardens). Under 5s free
2/10

Scarborough Castle, Scarborough

With dramatic views over the beautiful Yorkshire coastline, a historic-themed Easter egg hunt at Scarborough Castle is guaranteed to capture your child's imagination. Join the English Heritage Easter Adventure Quest on a hunt for legendary dragon eggs, with a little bit of help from a heroic character from the past, then crack the clues to claim the tasty chocolate reward. It only costs £1 to take part, so is a great affordable option to keep the kids busy this bank holiday.
When: Friday 30th March – Bank Holiday Monday 2nd April
How much: £1 per child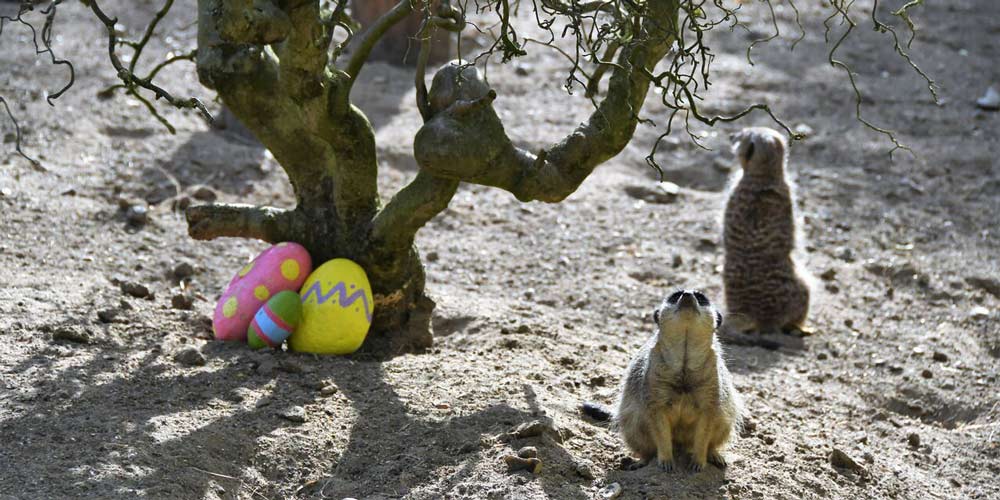 3/10

Battersea Park Children's Zoo, London

In the heart of Battersea Park you'll find the perfect zoo for little explorers. Battersea Park Children's Zoo is home to a wide variety of animals, including everything from hedgehogs to Bolivian squirrel monkeys, who are all getting into the Easter spirit with the zoo's fun bank holiday egg hunt. Buy a quiz sheet when you arrive, then solve the clues to work out which animals have the colourful eggs hidden in their enclosures, before claiming your prize.
When: Friday 30th March – Bank Holiday Monday 2nd April
How much: £1.50 per child plus usual entrance fees apply.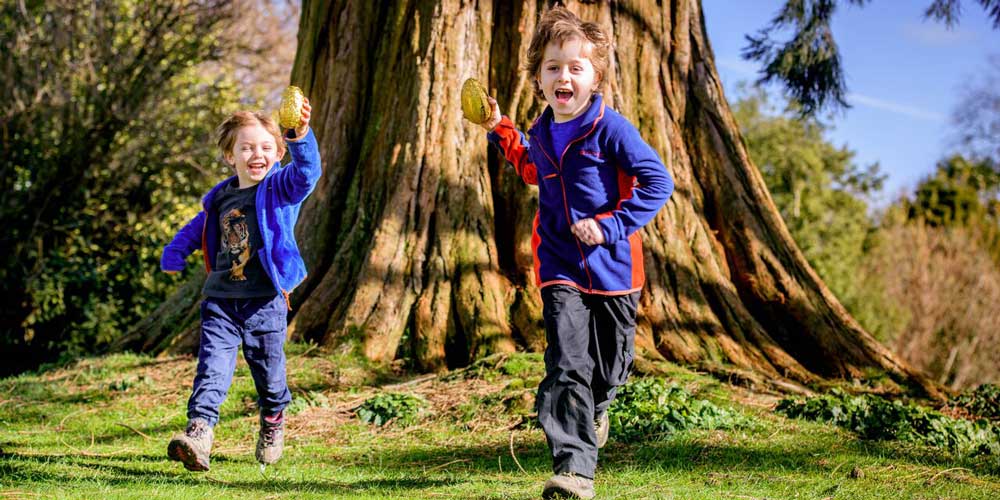 4/10

Wakehurst, Sussex

With spring in full bloom, children will love weaving their way through Wakehurst's beautiful botanic gardens on a wild food inspired Easter egg trail. Following the paths through the stunning grounds, little ones just need to collect the symbols as they go, before heading back to the Millennium Seed Bank to get them decoded to reveal the mystery recipe and to get their reward – a yummy milk chocolate egg. As well as the egg hunt, Wakehurst will host a packed calendar of Peter Rabbit inspired games, crafts and storytelling throughout the Easter holidays.
When: Friday 30th March – Sunday 1st April
How much: £4 per child plus usual entrance fees apply
Find out more about Wakehurst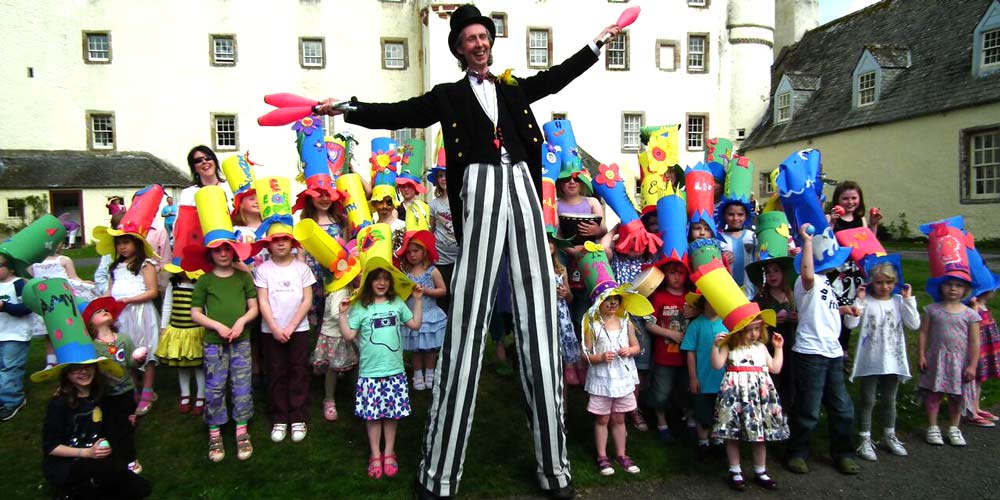 5/10

Traquair House, Peeblesshire

Now in its 18th year, the biggest egg hunt in the Borders returns for another jam-packed day of fun. With a whopping 6,000 mini eggs to be found throughout the day, there's no chance of your little one going home empty handed. Under 10s will have a great time hunting for eggs in the largest hedge maze in Scotland, while under 5s can enjoy an Easter egg scramble in the Walled Garden. There will also be Easter bonnet making, storytelling, face painting and egg decorating happening all day.
When: Sunday 1st April
How much: £5 per child (under 5s free)
6/10

Chatsworth House, Derbyshire

Chatsworth has so much going on over the Easter holidays, with activities for all the family in the garden, farmyard, playground and house. Head to the farmyard to take part in one of their popular egg hunts over the Easter weekend, then once you're finished you can take a trailer ride on the Easter eggspress through the gorgeous gardens and woodland. With face painting, lots of free craft activities and the chance to pet some of the farm animals, it's the perfect day out. You might even catch sight of the Easter Bunny…
When: Saturday 24th March – Sunday 8th April
How much: Prices vary, depending on activities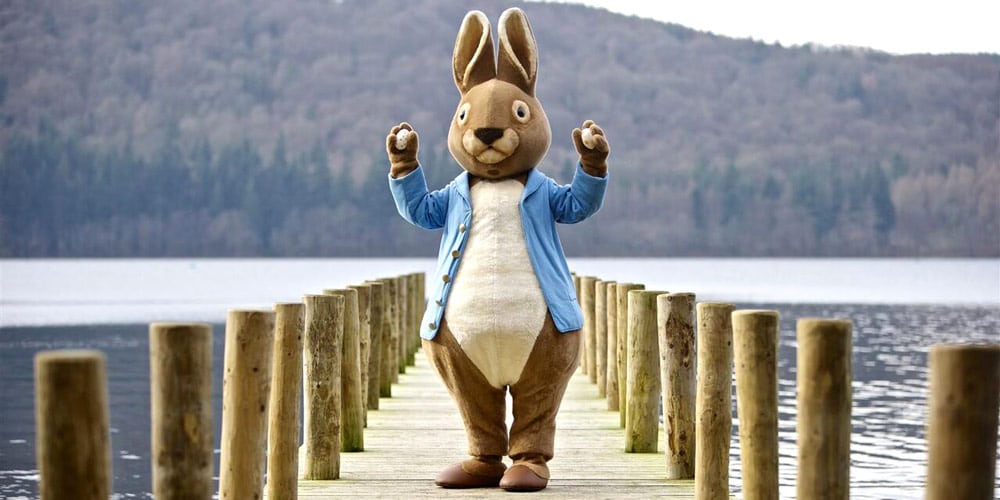 7/10

The World of Beatrix Potter, Cumbria

Get your thinking caps on for this Easter egg hunt with a difference. The 'Where is Peter Rabbit Treasure Trail?' is a digital egg hunt across the Lake District, where treasure hunters choose their starting point on a live Google map and have a day of fun searching for one of 100 Peter Rabbit eggs, which are placed in top-secret Lake District locations. Now in its 10th year, the digital egg hunt has been a huge hit with families who love solving the cryptic clues together to find the eggs and win fantastic prizes. This is one egg hunt the rain can't spoil!
When: 10am on Wednesday 4th April
How much: £5 donation to WaterAid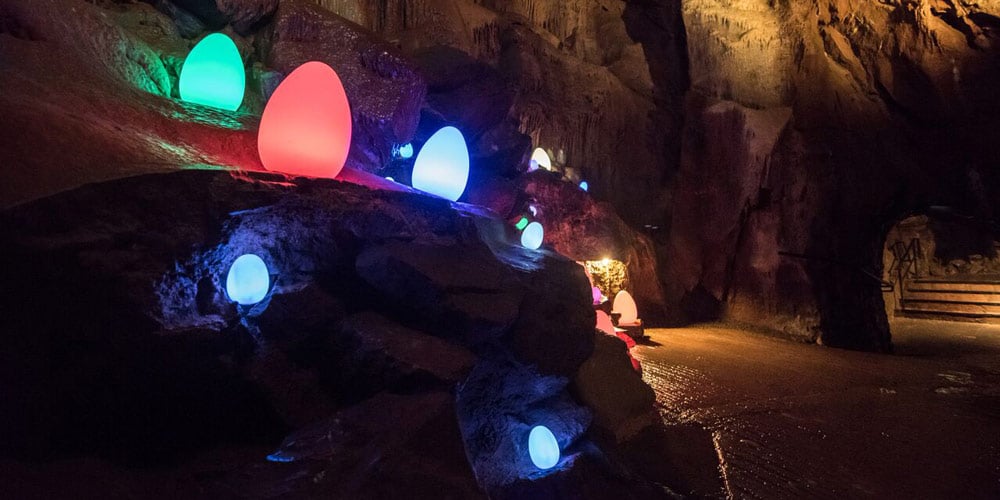 8/10

Cheddar Gorge, Somerset

If you're looking for an Easter egg hunt to keep the older kids happy, head to Gough's Cave at Cheddar Gorge for an out-of-this-world twist on the usual egg trail. Grab a trail sheet, explore the hidden chambers of the cave to spot the magical, glow in the dark eggs (plus a very special golden egg) and crack the code left by the Easter Bunny to win a tasty treat. Included in your ticket is access to Cheddar Gorge, so if the sun is shining try the three-mile cliff-top walk for knock-out views.
When: Saturday 24th March – Sunday 8th April
How much: £14.95 per child (includes admission to Cheddar Gorge and caves). Under 5s free
9/10

Paradise Park, Cornwall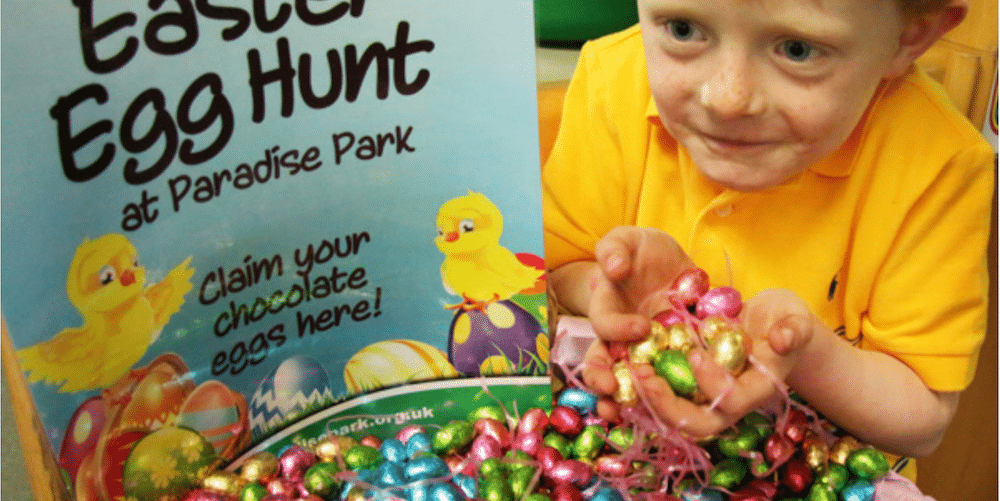 This award-winning wildlife sanctuary plays host to a range of fun activities throughout the Easter holidays, including an interactive animal-themed egg hunt. As you walk around the park keep an eye out for the clues, follow the trail and answer the questions to claim your free mini egg treat. You might even spot some dinosaur eggs along the way! Stick around for one of the bird shows, where you can get up close with macaws, owls and eagles, and don't miss the chance to stroke and have your photo taken with one of the friendly penguins.
When: Friday 30th March – Sunday 15th April
How much: Included in the park admission. Check the website for seasonal entrance prices and discounts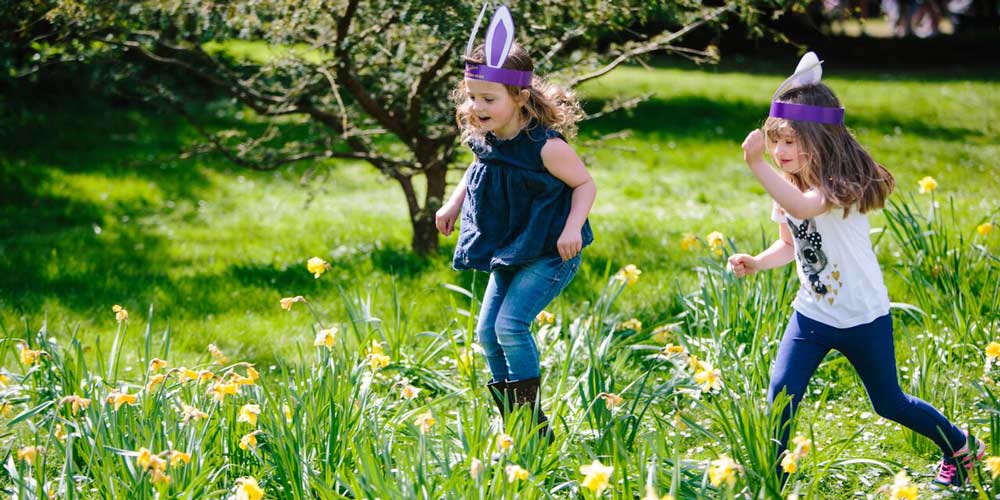 10/10

Cadbury Easter Egg Hunts, Nationwide

National Trust and National Trust for Scotland have joined forces with Cadbury to host egg hunts at some of Britain's most beautiful locations across the whole of the UK this Easter. With over 250 hunts to choose from across England, Wales, Scotland and Northern Ireland you're sure to find one close to you. From Wales' beautiful Rhossili Bay to the gorgeous gardens of County Down's Mount Stewart, each location has put its own spin on the traditional egg hunt, but everyone will be rewarded with a Cadbury treat at the end of their completed hunt. With many places also offering Easter crafts and games, you can make a real day of it.
When: Friday 30th March – Bank Holiday Monday 2nd April. Check individual venues for dates
How much: Prices vary for different locations