Want to make the most of your time away with the family, but don't want to increase your carbon footprint? Alexa Schummer rounds up the greenest glampsites in the UK to make sure your holiday is as eco-friendly as it is chic.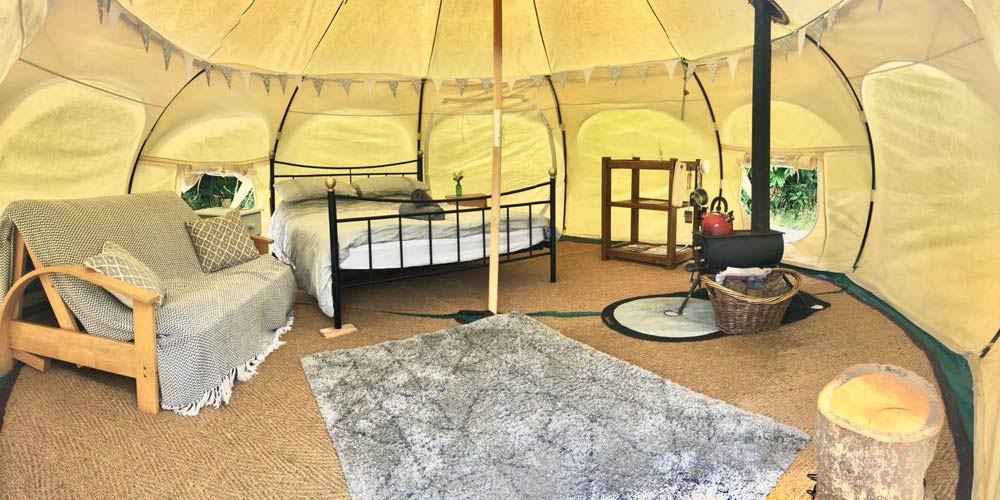 1/10

 Tre-End, Cornwall, England

Each spacious yurt at Tre-End sleeps four people with a double bed and bunk beds. Outside the cabin, you'll find a fire pit, static barbecue, and a picnic table; a trifecta perfect for alfresco dining. The cabin is solar-powered.

Sprinkled throughout the site, the owners have planted apple and pear trees and other vegetation to make you feel like you're really in the heart of nature. The site is within walking distance of a pub and a shop so you don't have to worry about stocking up before you head out. It is also close to the scenic Roseland peninsula, the Eden Project, and the Lost Gardens of Heligan so you can explore more than just the campsite. 
Price
Starting at £79 per night
Find out more at tre-end.com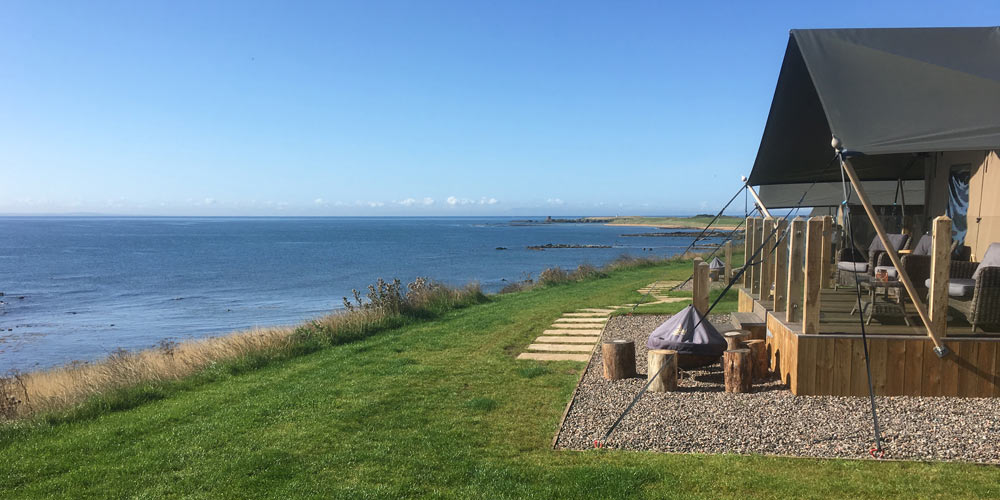 2/10

 Catchpenny Safari Lodges, Fife, Scotland

Explore the Fife coast with this lodge as your base. The local area offers beautiful beaches, golf courses, and several family-friendly restaurants. This eco-haven produces all its own power using solar and wind energy. The lodge comes with books, toys, and games for the kids and a bird book for the birdwatching enthusiast in your family. Look out for seabirds and dolphins as you gaze out over the sea.

This lodge strives to include all the joys of camping, but with none of the pain. Enjoy a luxurious stay and stargaze, listen to the crash of the waves upon the shore, or just relax on the cosy deck.  
Price
£495 for 3 weeknights; £650 for 3 weekend nights 
Find out more at catchpennyelie.co.uk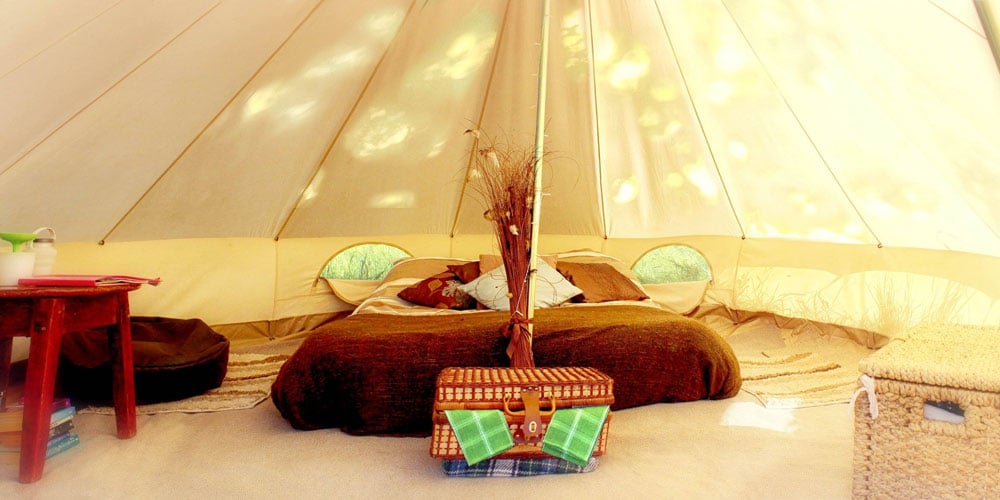 3/10

Eco-escape Camping and Glamping Nature Reserve, Pembrokeshire, Wales
At this Pembrokeshire glamping site you'll wander through private woodland trails that branch off into the ancient oak woodland of Castle Pill. Follow the inlet's looped trail and end up right back where you started at the campsite. Scan the coastline's magnificent cliffs or relax on the beaches during a lazy day. There is something to do for everyone, no matter how they like to interact with nature.
The bell tents are at the back of the site for added privacy. The site comes with barbecues and fire pits for delicious meals as well as a luxurious hot tub that is sure to be delightful during the colder months. Even the fire pits are a symbol of Eco-escape's commitment to sustainability as they are made from upcycled gas bottles, washing machine drums and log stool from tree trunk stumps. Eco-escape is powered by their domestic- and commercial-sized wind turbines that contribute to the National Grid and their own power.
Price
Starts at £65 per night 
Find out more at eco-escape.co.uk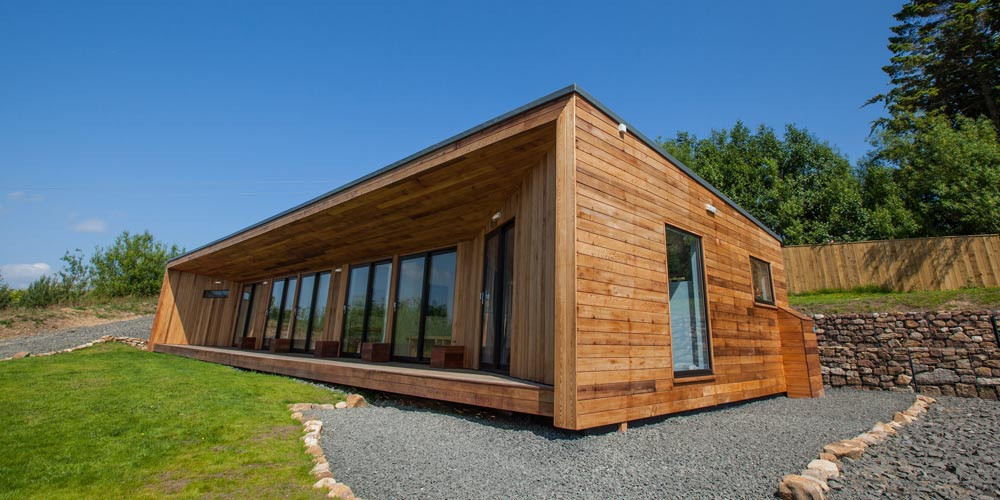 4/10
The Bothies at Tarset Tor, Northumberland, England 
The bunkhouse at The Bothies can comfortably fit eight people in two rooms. There are three bunkhouses and bothies, which makes it perfect for a trip with your extended family. The development features an efficient biomass pellet stove and uses eco-technology to source heat from solar energy. The veranda offers beautiful views that stretch all the way into neighbouring Scotland. 
This action-packed campsite includes plenty of activities for families, including archery and mountain biking. A nearby river calls for kayaking, sailing, and swimming. Bring out the fishing rods and try to catch your dinner.
Price
Bunkhouses are £250 per night, Bothies are £125
Find out more at tarset-tor.co.uk

5/10

Silver Birch Cabin, Ardgartan Argyll, Scotland

Retreat into the forest to reconnect with nature at the Ardgarten Argyll cabin. The cabin is situated along Loch Long, at the foot of the mountainous Argyll Forest Park. Here, you can find wildlife, spectacular vistas, and all kinds of outdoor adventures. This region is deeply tied to Scottish heritage, so while you're here visit the nearby museums, castles and gardens, all set against a scenic backdrop.

Hike through the forest to encounter its beauty up close or take a ride on the West Highland Railway Line for stunning views. The site also comes with luxurious extras, like massages, archery classes, or park ranger-led hikes. 

Each location was strategically planned to integrate the structures into the environment. For instance, to ensure that the surrounding woodlands stay as beautiful as they were found, the cabins are built on steel piles to avoid disturbing the existing forest. The buildings are highly insulated and include energy-saving devices to make your stay as green as possible.
Price
£385 for 4 weeknights; £480 for 3 weekend nights
Find out more at forestholidays.co.uk/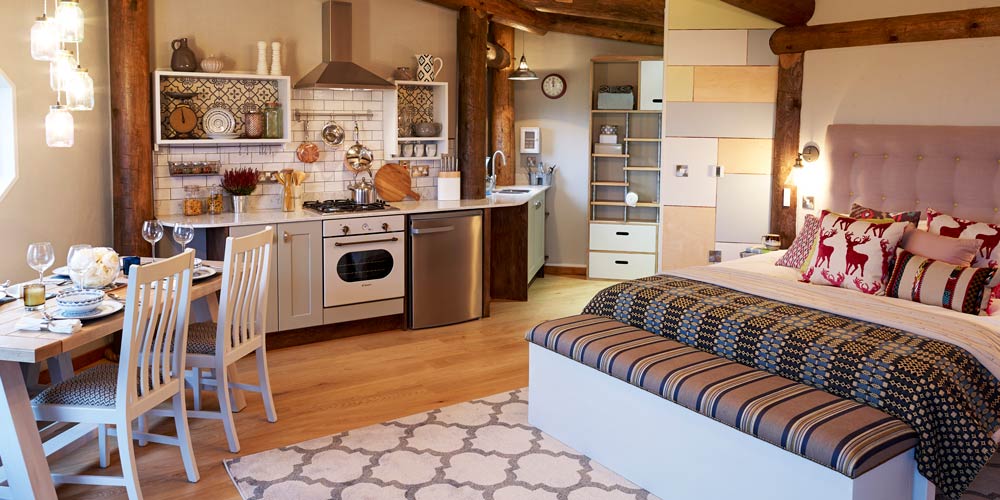 6/10

Treberfedd Farm, Lampeter, Wales

This luxurious cabin offers visitors all the connection with nature you would get from camping and none of the struggling to pitch your tent. At this retreat, you will want for nothing. Take in the views of the Aeron Valley while sitting on this picturesque hilltop. 

Since the cabins are on a working farm, you can take your little ones to learn about organic farming. They are sure to love the playground too. The Cardigan Bay Coast offers beaches where you can sprawl out but, if you're looking for a more active day, there are plenty of family activities, like horseriding, cycling, sailing, and kayaking. 

The farm is as green as it gets; the wood from the farm is used to heat up the Jacuzzi and the cabin itself and the farm's wind and solar panels provide underfloor heating. There's even the option to pre-order organic local groceries, like vegetables, fruit, dairy, and meat upon your arrival.
Price
Starts at £295 for 2 nights
Find out more at treberfedd.co.uk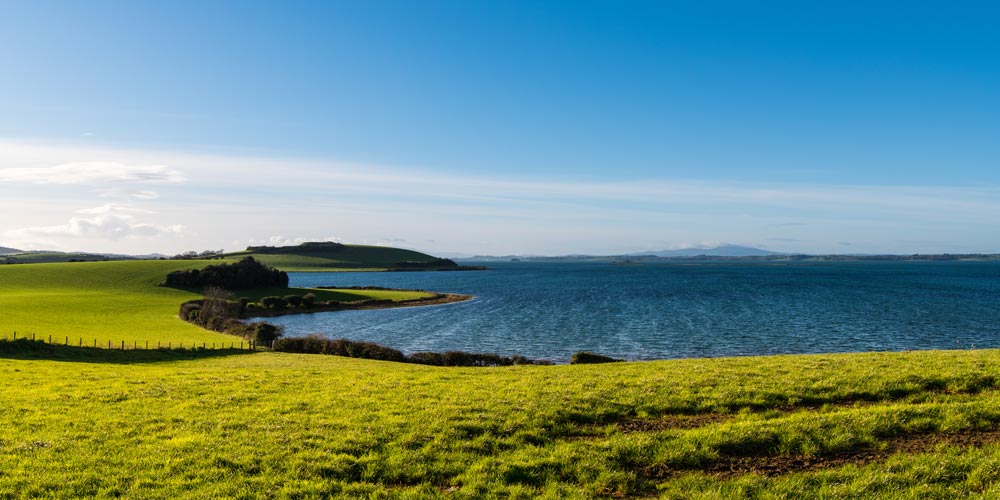 7/10

 Castle Ward, County Down, Northern Ireland

Glamp stress-free at Castle Ward's furnished Premier Pods, strategically located to give you a view of Strangford Lough. Take a breather after exploring 34 km of trails and getting to know the beautiful 18th-century mansion. Stroll through the newly restored sunken garden to find an impressive spectrum of flowers.

Watch in amusement as the little ones drive junior pedal tractors around the farmyard and dress up as farmyard animals while playing on the toy farm and colouring farm animals. Immerse your family in the perfect blend of history and nature at this gorgeous estate.
Price
Start at £47 per night
Find out more at nationaltrust.org.uk/castle-ward/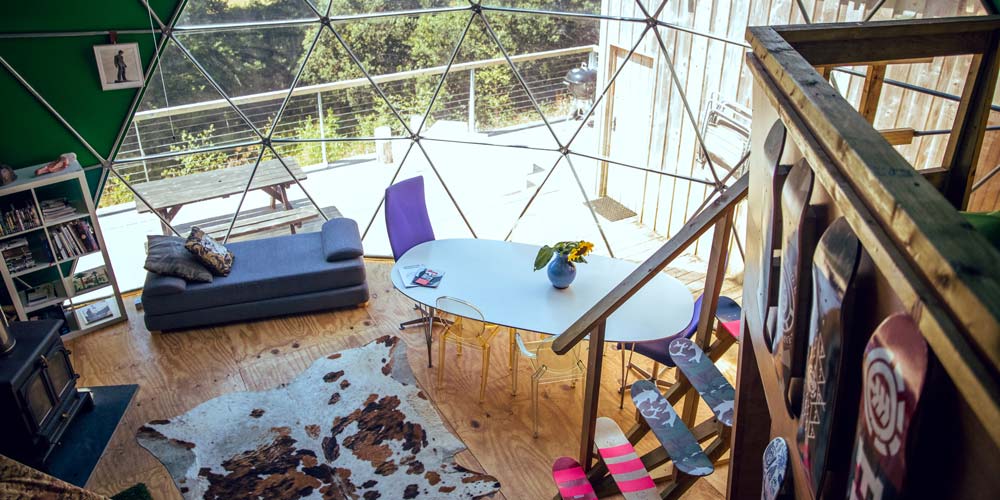 8/10

Hartland Pod, Devon, England
Tucked in a corner of Loveland Farm, this geodesic dome combines old and modern concepts to create this unique getaway. Hartland Pod is the brainchild of fashion designers Jeff and Karina Griffin who seek a sustainable way of life. The design is extremely modern and, more importantly, carbon-neutral while being situated on a working farm. Visitors can meet the pigs, alpacas and Asian water buffaloes that call this farm home. The development offers private bathrooms and even a film projector with an extensive collection of DVDs to keep families entertained.
The development is powered by solar panels and recycled woodchips in biomass boilers, ensuring an environmentally conscious establishment. The owners promote the use of local produce and suppliers; they even have their own vegetable garden. Hartland Pond offers the green holiday you didn't know you needed. 
Price
£340 for 2 weeknights; £630 for 3 weekend nights
Find out more at loveland.farm/pods/hartland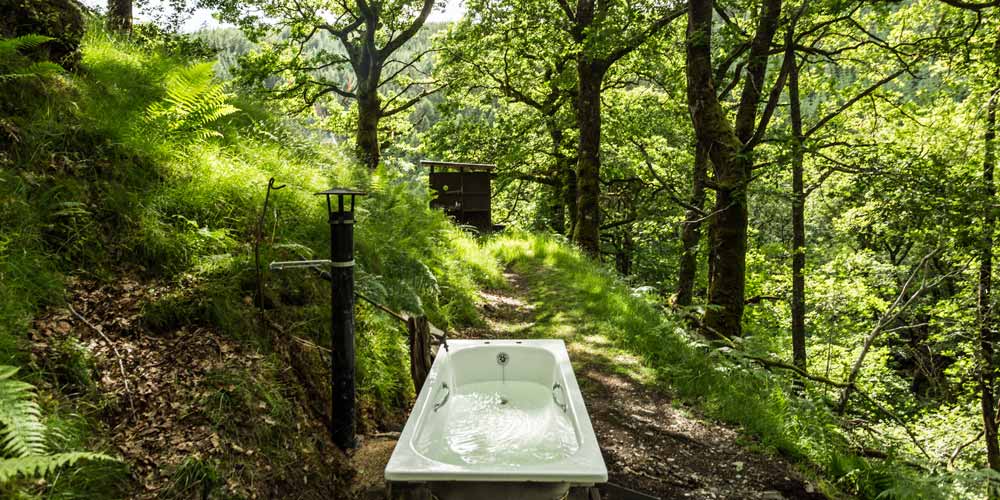 9/10

 Ecoretreats, Machynlleth, Wales
Ecoretreats is a self-catering experience that provides you with all the tools you'll need for your stay. There's no electricity so your family can live wifi-free for the duration of your stay. There are five yurts strategically spread out over 50 acres to ensure privacy and each has its own benefits. You can choose from the Meadow, Ash Valley, Waterfall, River and Forest yurts depending on what setting you prefer. Each offers a unique and beautiful view as well as the opportunity to not just confront nature, but completely immerse yourself in it. 
The conscious living centre houses books covering yoga and meditation and you can enjoy them at the teahouse or your own yurt. Firewood powers everything from cooking to the outdoor baths. The owners are hyper-aware of how to keep your stay green by maintaining low nonrenewable energy levels.
Price
2 weeknights £132.50; Friday/Saturday nights £159.50
Find out more at ecoretreats.co.uk
10/10
Hemp Cottage, County Down, Northern Ireland 
This impressive eco-structure is built from hempcrete, an airtight and breathable substance that negates the need for plastic membranes in the walls. The house is built entirely of natural material earning it a spot as one of the most eco-friendly glampsites in the UK. 
Crossgar Village is just two miles away and offers pubs, cafés and a renowned wine shop. The cottage is two miles from a golf course and sits at the edge of the rapid Ballynahinch River offering a great view. The site is close to Strangford Lough, Mourne Mountains and several beaches which makes it the perfect location for nature lovers. 
Price
Starts at £75 per night with a 3-night minimum
Find out more at irishcottagesdown.com/hemp-cottage.html