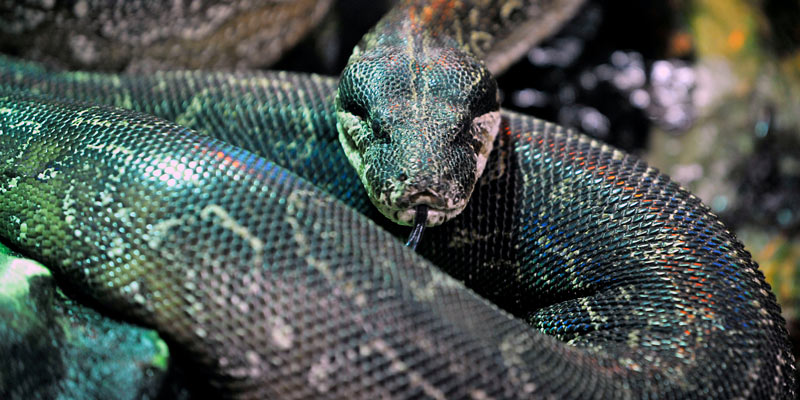 1/10

Boo at the Zoo all half-term
Half term in London can't promise you great weather, but what it lacks in sun it more than makes up for in thrilling family days out. Go for wild adventure, even wilder animals, haunted zoos, human badgers and bloodthirsty history. Remember, everyone loves London for half-term. So book tickets online when you can – saves money, long queues and sad little faces.
Not only is London Zoo almost right in the city centre, it's one of Europe's top five zoos and a sure thing all-year-round for at least one or two cute new babies. But this autumn it's going into overdrive and every day is packed with events from Giraffe High Tea to Tigers Live, Penguin Beach and plenty of leaping, jumping, flying and pouncing from Animals in Action.
Not content with that avalanche of activity, the zoo's also celebrating half-term and Halloween with the return of deliciously scary Boo at the Zoo. Earth's most fearsome creatures will become more terrifying than ever for an entire week. There are all sorts of creepy goings-on involving wolves and bats – naturally. And some surprises are just so shocking they have to be seen to be believed. Book in advance for this one, it's great fun and very popular.
When: 22-30 October from 10am-5pm. Last entry 4pm
Where: ZSL London Zoo, Regent's Park, London NW1 4RY, 15 minutes walk from Camden Town tube station
Price: adult £24.25, child (5-15) £17.60, family tickets from £75
Find out more about ZSL London Zoo
2/10

Own a pony for the day at Deen City Farm
Deen is London's oldest city farm and the riding school here has been nurturing young equestrians for almost 35 years. This half-term kids can learn to ride and find out what it's like to own a pony for the day too. From the dirty job of mucking out to fun stuff like feeding and grooming, it's the real thing. So expect one of two results: kids will love ponies more than ever or decide they're too much like hard work and opt for a goldfish.
If horses aren't a passion, kids can be half-term Young Farmers for the Day instead – plenty of animals involved, just slightly smaller and quite a bit cuddlier. Places for both experiences are limited, so book ahead. And don't forget to check wellies still fit after summer, mini-grooms and farmhands will definitely need those.
When: Available 25, 26, 27 and 28 October 10am-4pm.
Where: Deen City Farm, 39 Windsor Avenue, Merton Abbey, London SW19 2RR, 20 minutes walk from Colliers Wood or South Wimbledon tube station on the Northern Line
Price: £35 for the day.
Find out more about Deen City Farm
3/10

Time travel awaits at the Tower of London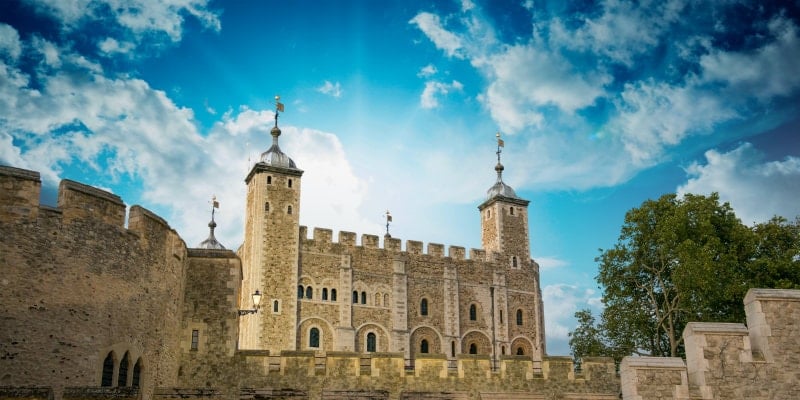 Is it a game or is it real? In the scandalous, outrageous and bloodthirsty Tower of London it's hard to know what to believe, which makes the free Time Explorers App such a brilliant adventure this half-term. Choose to defend London's most infamous keep against Saxon attack, help Lady Arabella Stewart free her husband from the grisly prison or rush to get the royal rooms ready in double quick time for the return of foul tempered King Edward. Whichever challenge kids accept all they know for sure is: nothing will go as planned, history can't help out and it's one of the few times they can rampage around the Tower of London without a Beefeater intervention.
When: Tuesday to Saturday 9am to 5.30pm, Monday & Sunday 10am to 5.30pm. Last entry 5pm
Where: Tower of London, Tower Hill, London EC3N 4AB, five minutes walk from Fenchurch Street or London Bridge tube stations
Price: Adult £25.00, Child £12.00, Family Tickets from £45.00
Find out more about the Tower of London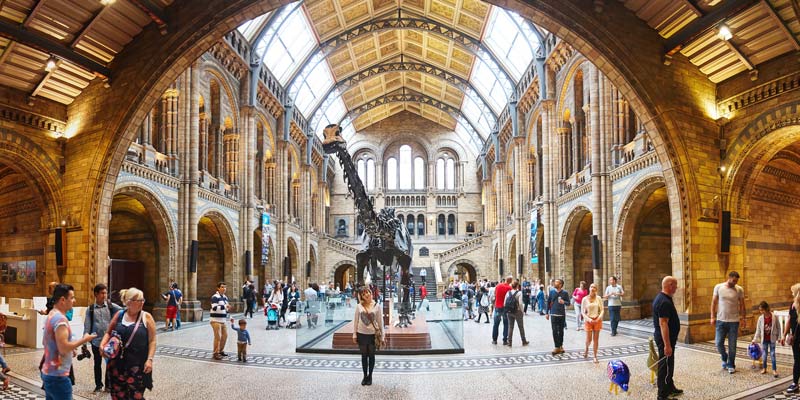 4/10

See through nature's eyes at the Natural History Museum
Sight has taken a mind-boggling 565 million years to evolve and we just take it for granted. This half-term introduce your kids to their own miraculous eyes at the Natural History Museum's dazzling Colour & Vision exhibition. They'll be able to interactively explore the way other species see, discover how colour has developed naturally over millennia and explore the changes in human sight from prehistory to the present day.
Every eye is unique and NHM is collecting 1000s of ocular images as part of the Colour &; Vision exhibition. So kids could even end up part of the art. Go early and enjoy the rest of the museum too, it's free and the dinosaurs alone are fantastic.
When: Every day, including Sunday, until 6 November. Open from 10am-5.50pm (last entry for exhibition 5.15pm)
Where: The Natural History Museum, Cromwell Road, London SW7 5BD, four minutes walk from South Kensington tube station
Price: Adult £10.80, Child £5.40, Family £27
Find out more about The Natural History Museum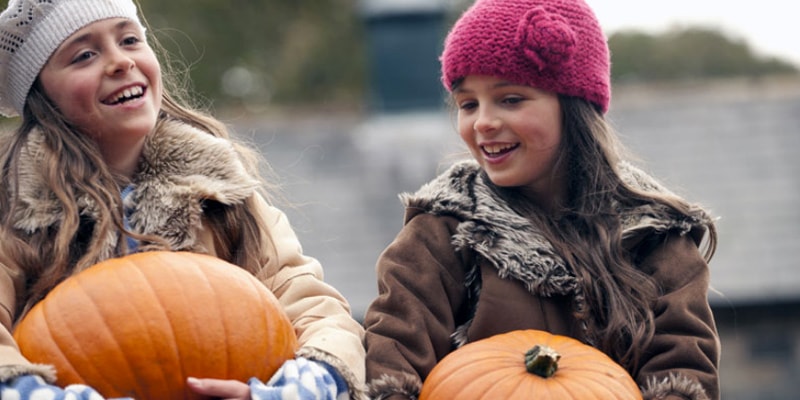 5/10

Silly Scarecrows at Morden Hall Park
The Silly Scarecrows are back at Morden Hall this half-term and they're up to all their old tricks and plenty of new ones too. The National Trust are thoroughly muddled by the naughty nonsense, so it's up to kids to follow the Scarecrow trail, work out the clues and clear up the confusion. Morden Park is spectacular in autumn and this is the perfec excuse to get kids out in the fresh air and running around with a licence to be as silly as they like.
Cool down time has lots of seasonal art and craft activities – early Christmas presents coming your way. And, before anyone goes home, there's pumpkin carving to be done. You need to supply the pumpkin but everything else, from the tricky cutting to clearing up afterwards, you can leave to the Morden team.
When: 24-28 October, 11am-4pm.
Where: Morden Hall Park, Morden Hall Rd, Morden, London SM4 5JD. The Tramlink runs from Wimbledon to Phipps Bridge at the south side of Morden Hall Park
Price: Child £4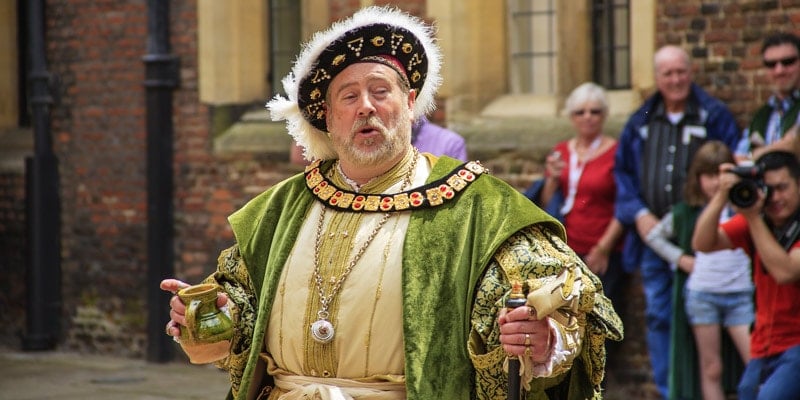 6/10

Meet the Tudors at Hampton Court Palace
Hampton Court Palace is always an incredible day out for children and this half-term is no exception. The famous maze is as amazing as ever – apparently you can't get lost in it, so there's a gauntlet thrown down for starters. Once kids have tested that out, they can head indoors and be royally entertained by the Hampton Court guides dressed up and acting out on tours all over the palace. And if that just isn't thrilling enough, there are Digital Missions here too.
Download the free Hampton Court Time Traveller App and kids can prepare a Tudor Feast in the ancient kitchen, hang out with Carlos di Borghese and spy on Henry VIII or help an 18 th century architect build a palace fit for a king. A little more sedate than the Tower of London app at first glance, but could go anywhere really.
When: Every day from until 30 October 10am-6pm. Last entry 5pm.
Where: Hampton Court Palace, East Molesey KT8 9AU, Hampton Court is 35 minutes by train from London Waterloo
Price: Adult £21, Child £10.50, Family Tickets from £37. Most tours are included in ticket price
Find out more about Hampton Court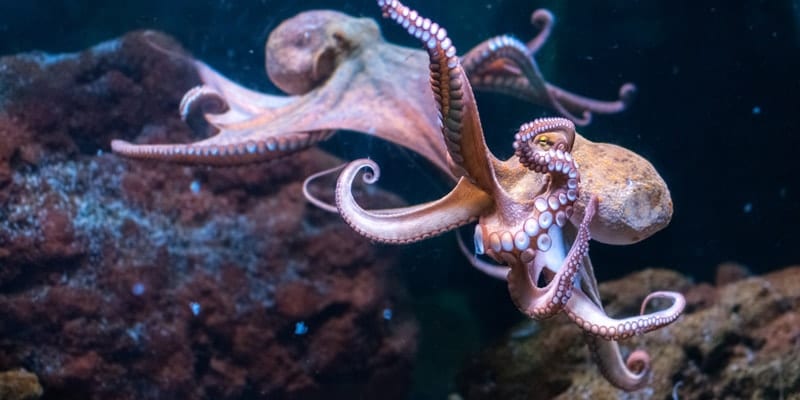 7/10

Oh, it's octopus time at London Aquarium
Book now for a half-term day out at Sea Life London Aquarium. October is Octopus Month and time to find out the truth about these strange, slippery and very intriguing creatures of the deep. Everything kids ever wanted to know is explained, the serious business of conservation is made fun and several Octopus myths and legends are exploded and exposed.
Leave time to take in a wild feeding event – the sinister sharks are fed three times a week, but strangely wonderful seahorses eat every day. And don't miss the Gentoo Penguins. Sea Life have a successful breeding programme and kids can get closer than ever to the colony at Penguin Point, the aquarium's newest zone. This is one of the most popular London attractions so book online to avoid queues.
When: 22-31 October 9am-7pm. Last entry 6pm.
Where: Sea Life London Aquarium, Westminster Bridge Road, London SE1 7PB. Waterloo Station is 5 minutes walk from the Aquarium
Price: There are several ticket deals and multi-attraction savings. Child tickets from £19.50.
Find out more about Sea Life London Aquarium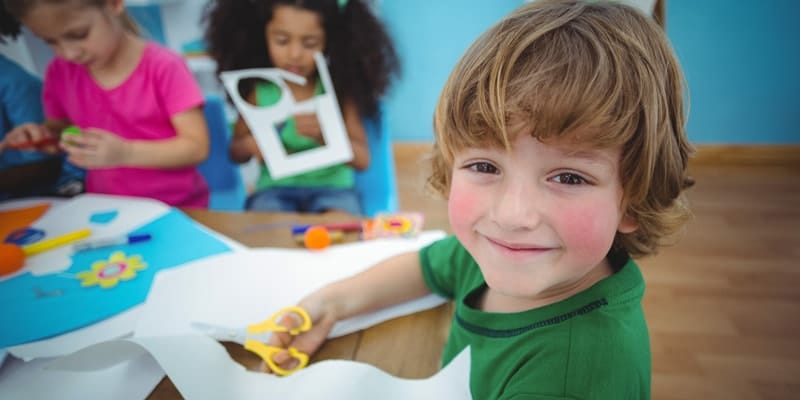 8/10

G

et messy at the National Gallery
From Monday 24 October to Sunday 30 October, the National Gallery is inviting budding young artists to learn new skills surrounded by one of the world's most admired art collections.
If there's a potential Michelangelo in the family, the Renaissance Apprentice class is perfect – parents are welcome to pick up a pencil too. Skulls to Sunflowers is a practical introduction to still life for over 8s. Or they could try Spooky Shadows fun with paper just in time for Halloween. And the gallery's regular Messy Monday and Talking Tuesday events for toddlers are still on during half-term. Prices and class times vary but you'll find all the information and booking details online now.
When: 24 October-30 October daily. Various times
Where: The National Gallery, Trafalgar Square, London WC2N 5DN. Charing Cross tube station is 3 minutes walk from the Gallery
Price: Many of the National Gallery half-term events are free. Children's art classes start at £15
Find out more about the National Gallery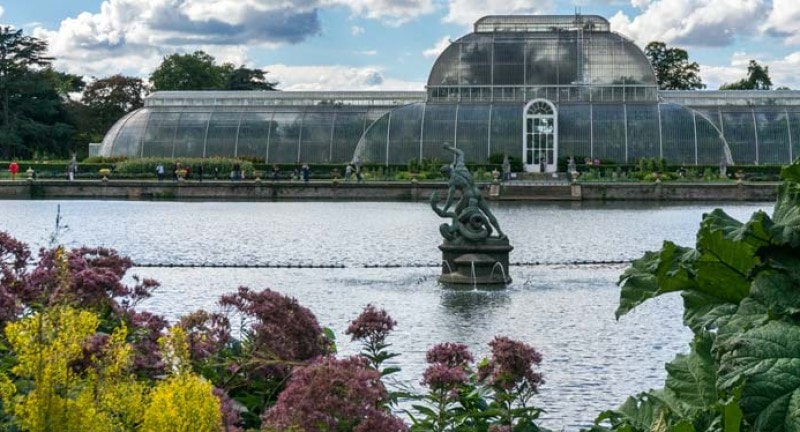 9/10

Walk the treetops at Kew Gardens
Kew is amazing. It's the world's biggest botanical garden, a UNESCO World Heritage site, keeper of the most comprehensive seed bank on the planet and has almost as many architectural marvels as spectacular plant collections. And it's definitely not just for summer. The gardens are packed with outdoor (and indoor) half-term activities this October. How do badgers get about their habitat? Kew's built child-size sets to let kids find out the answers for themselves. If they'd rather monkey about than burrow underground, the Treetop Walkway goes on for longer than ever and the leaves are thinning so views are incredible. Climbers and Creepers is the latest interactive and educational eco-play- zone.
Kids with a conscience and a strong stomach can help turn the compost – Kew has the largest non-commercial heap in Europe. And if it gets too cold in the garden, the phenomenal glasshouses are always toasty to warm up in for a bit.
When: 10am-6pm every day until 29 October. Last entry 5.30pm
Where: Royal Botanic Gardens, Kew, Richmond, Surrey TW9 3AE. Trains run fromLondon Waterloo to Kew Bridge Station – five minutes walk from the Gardens
Price: Child £2.50, Adult £14, Family Tickets from £32
Find out more about Kew Gardens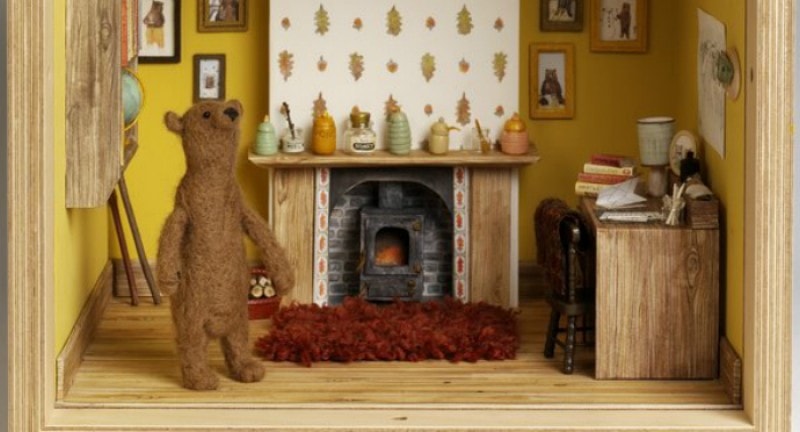 10/10

Hunt the White Queen at the Museum of Childhood
Award-winning V&A Museum of Childhood is worth a visit this half-term just to see the permanent collection. But unfortunately the White Queen has gone missing off the Game Plan Exhibition chess board.
So if kids thought they could just turn up and have a browse without doing some work, they can think again. Three times a day all half-term, over 5s have to figure out where the Queen's gone and how to get her back. Parents can join in the puzzle too. But be prepared to dress up, act any part you're given and be more than a bit noisy and silly. Each hunt lasts 45 minutes and, if kids aren't too worn out, the original V&A has Pop Up Performances for families during half term too.
When: 22, 25, 26, 27 October at 10.15am, 1.15pm and 3.15pm. Museum opens 10am-5.45pm every day including Sunday
Where: V&A Museum of Childhood, Cambridge Heath Road, London E2 9PA, five minutes walk from Bethnal Green tube station
Price: Adult and child £5, additional players £2 each. Entry to the museum is free
Find out more about the V&A Museum of Childhood
If a day out in the city isn't enough, check out our  London guide for families.