Sponsored Content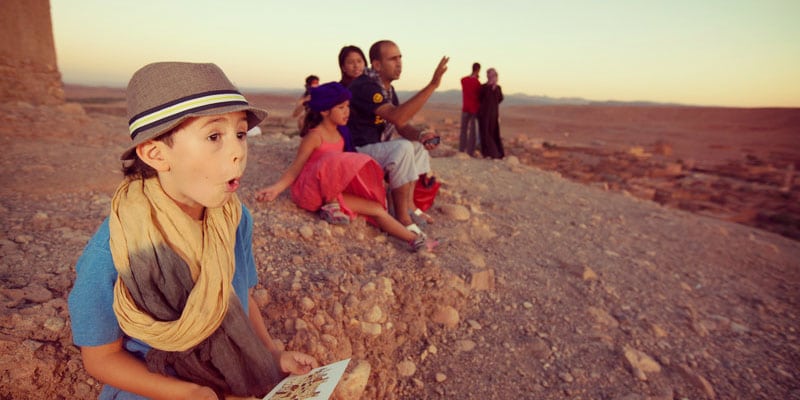 In the big, long list of stuff parents might not be able to do now that they're parents, adventuring shouldn't be one of them. Kids are natural explorers and born travellers: endlessly curious and a lot tougher than they're given credit for so don't be too hasty to shelve your wanderlust in favour of resort hotels. As it turns out, seeing the world safely with children in tow is just a matter of knowing the right people.
G Adventures' family holidays look at the world with the fresh eyes and excitement of a child while covering every practicality like a responsible adult. Add meticulous planning and first hand local knowledge into the mix and it's easy to why over the past five years, everyone from the UN to the British Travel Awards has showered G Adventures with top prizes.
G Adventures bring big thinking to small group tours
Independent world travel sounds like a fantastic idea on paper. But, factor a few kids and real life into the equation, and the idea's a lot less appealing.
G Adventures' small group tours are everything that's good about going it alone and none of the hard work. Organisational skills normally associated with year long NASA missions aren't necessary. Language and cultural know-how are supplied by group CEOs (Chief Experience Officers). Top priority's given to safety and comfort. Transport's dealt with down to the last tuk-tuk. And, as far as supplying essential adventure goes: you only need to look at the company name to know where they stand on that front.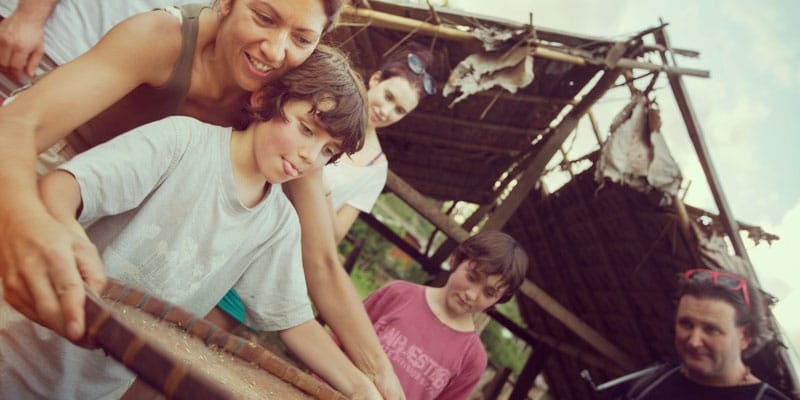 World travel that won't cost the earth (in any sense)
Travelling lightly round the world is a major consideration for families now and G Adventures puts community and environmental conservation high on the holiday agenda. They take a direct route to working with local people, supporting valuable initiatives and understanding cultures while enabling the pleasure of mutually rewarding and respectful experiences. Plus, grassroots just so happens to be the most economical means of travel too, so G Adventures' Family holidays almost always cost considerably less than you'd expect.
Where in the world are your G Adventures?
G Adventures Family tours are adapted for kids without compromising on anything from amazing destinations to unforgettable experiences. There's usually a bit more energetic, wild-time fun and a little less sightseeing for younger children. But, don't expect any patronising scaling down or tours planned by people who know nothing about kids. G Adventures' Family holidays are created by parents who just happen to be seasoned travellers too. So if it's time to rediscover the world with your favourite little travelling companions, here are a few tours they made just for you.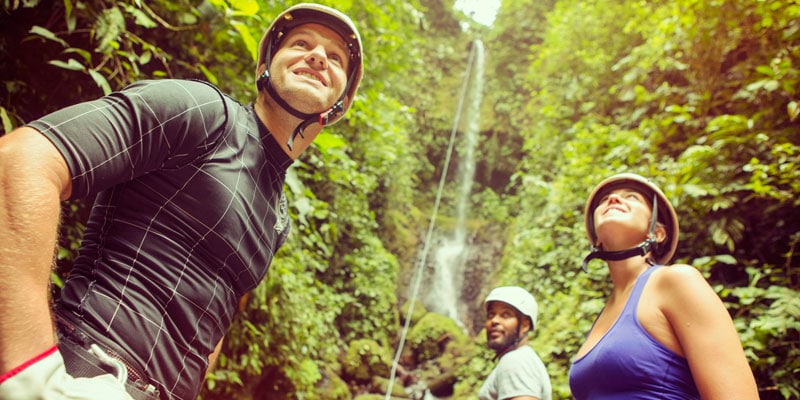 Eco-conscious and wild as you want Costa Rica
Over 25% of Costa Rica is conservation area. It's a small country with 26 national parks. And, last year, became the first in the world to produce all its own, fossil-fuel-free, electricity for 365 days. G Adventures' Costa Rica Family Experience is nine days of high energy activity, low-impact exploration and about as close as you can get to this little eco-icon, often called earth's happiest country.
Balancing tourism and conservation is one of Costa Rica's greatest challenges, so it's not the easiest country to explore independently. G Adventures' local CEOs (Chief Experience Officers) have great working relationships with communities and their group tours are well respected for cultural sensitivity and positive contribution.
If you're thinking unworthy thoughts about surfing on the Pacific coast, mangrove swamp kayak expeditions, paddle boarding on legendary Lake Arenal or zip-lining through the tree tops in Monteverde Cloud Forest, G Adventures have got you covered. And of course, Costa Rica's the land of Howler Monkeys, three-toed sloths and all seven species of sea turtle – just for starters – so there's no shortage of wild memories to make there either.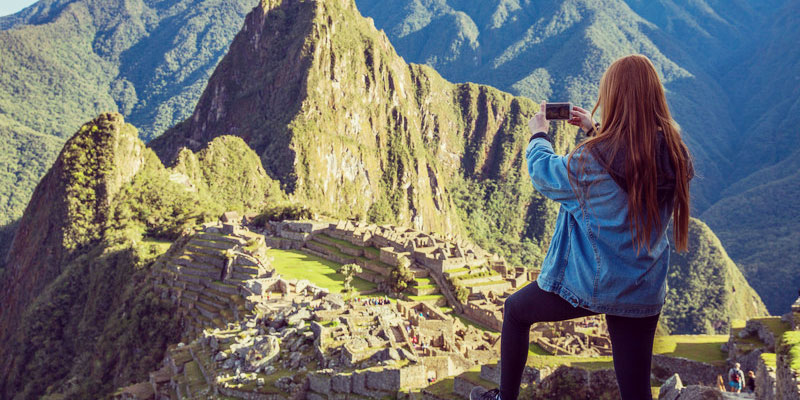 G Adventures: Best Inca Trail Operator 2016
Machu Picchu might be one of the new Seven Wonders of the World and a feature on just about every travel wish-list, but pitching up in Peru and going for a quick wander, isn't a plan. Between acclimatising to the altitude and safely organising a trek to the site itself this is definitely an experience where expertise comes in handy.
In 2016, Cusco Tourism named G Adventures Best Inca Trail Operator: a huge accolade, as Cusco is – and always has been – the city where every Machu Picchu trek begins. Put local judgement to the test on G Adventures' Amazon to the Andes tour.
A fantastic holiday with energetic older kids and teens, the Amazon to Andes tour is 12 days of hiking and trekking the sacred Inca sites with stops in Lima and Cusco. Your adventure also includes visits to traditional communities, voyaging down the Amazon, rafting, cycling, horse riding and plenty of free time to breathe and just be in incredible Peru.
As Best Inca Trail Operator 2016, G Adventures are committed to running their own treks, employing local as much as possible, paying fair wages and supporting local communities. Remarkable and reassuringly responsible, let your holiday in one of earth's most extraordinary counties begin.