Sponsored Content
If any travel company knows how to inspire on the subject of luxury family holidays, it's Abercrombie & Kent. They've been doing just that for almost 60 years now and, if the suggestions for 2020 are anything to go by, their ideas are as a fresh and original as ever.
Note the word 'suggestions', because it's kind of important to remember that A&K specialise in tailor-made luxury holidays designed by families themselves – with a lot of expert A&K help and advice, of course. And the only element that comes as standard is making sure every minute of your precious time is packed with unforgettable experiences – the ones that end up as family stories which begin, 'remember the time …'.
In fact, A&K are now so expert at helping families plan luxury holidays worldwide they even manage to fit the most extravagant adventures into the tiniest half-term breaks. If you find that hard to believe, try China at Easter on for size or Christmas in Argentina or a South African safari for February's petit school break, then have a look at all the other bright and beautiful luxury holiday ideas A&K have for 2020.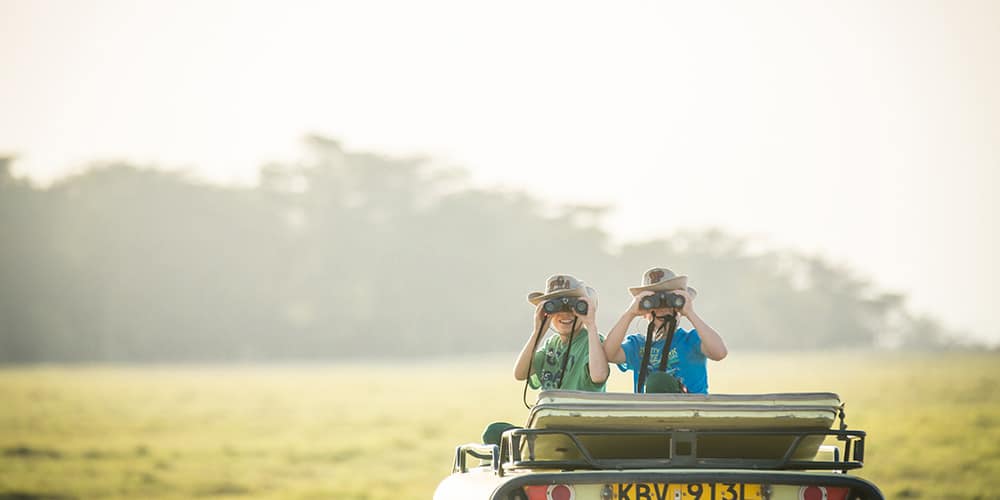 1/6

February half-term is made for sun, safari and classic road trips
February half-term might not be the year's longest holiday, but it's the one most families really deserve after January and probably need to keep them going until spring finally arrives. For February 2020 A&K are thinking sunshine and adventure, child-friendly safaris and activity-packed experiences tailor-made for teens.
Choose Dubai for February beach holidays with younger kids. The weather's sunny but not too hot and direct flights from the UK take less than seven hours.
A&K think Kwandwe Ecca Lodge is a marvellous introduction to safari for kids from age five. It's part of Kwandwe Private Game Reserve on South Africa's Eastern Cape, so you could fit in a bit of the Garden Route here too.
Older kids might be more up for the challenge of Lewa Wilderness Camp at the foot of Mount Kenyawhere everything from walking and horseback safaris to game drives are designed from a child-friendly perspective.
February is also a good month for eco-aware teens to discover The Maldives' longstanding commitment to conservation. And more active older kids could definitely be persuaded to endure a little long-haul if journey's end is New Zealand and a classic road trip round Lord of the Rings' country.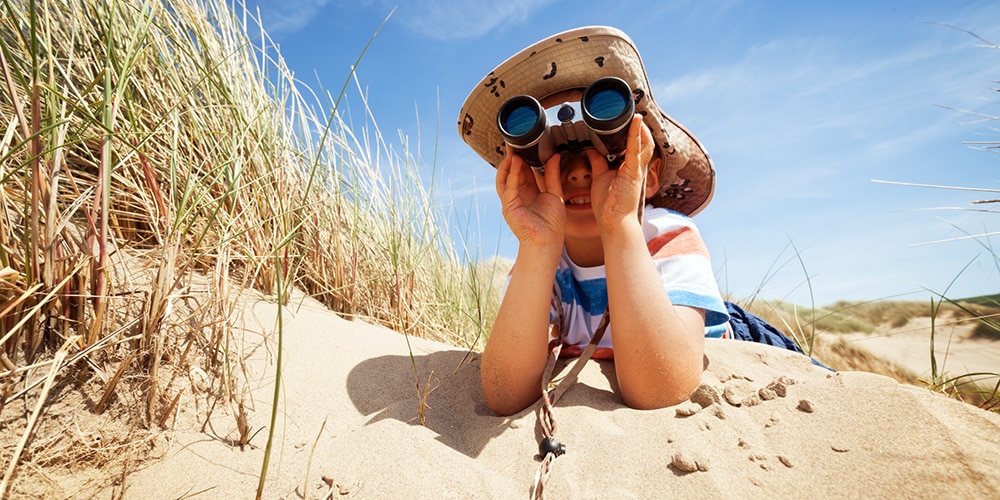 2/6

Easter is beach holidays, ancient cultures and island adventures
A&K have a particular passion for Easter holidays. They're longer than average with more room to be creative, spring's arrived in Europe so that's another entire continent in play and it's a great break to try some famously big adventures before the summer crowds take over.
From rafting on the Colorado River and gazing over the Grand Canyon to floating down the Yangtze and walking the Great Wall, A&K's Easter breaks in the US and China pretty much have unforgettable covered for travelling teens.
New direct UK flights to Seychelles or Mauritius put Indian Ocean beaches, tropical rainforests and fabulous weather within easy reach for families – even with younger kids – this Easter.
Tenerife's sunny and sheltered west coast is fabulous for a beachy, carefree Easter break with under fives. Or, if you prefer the Mediterranean at this time of year, Cyprus is another beach legend worth considering for younger kids.
For colourful culture, amazing food, festivals and laid back island spirit, head to Barbados with kids at Easter. Or try Caribbean with a hint of Mayan in the mix on Mexico's Yucatan Peninsula.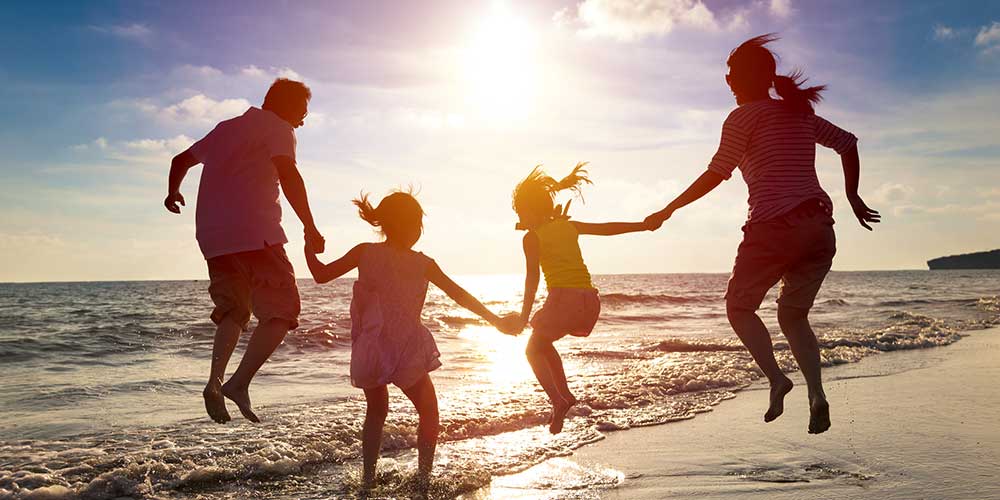 3/6

World wildlife and sunny Europe make for magical May holidays
May half-term is just the right size to take complete advantage of great weather on gorgeous, uncrowded, European islands. It's also the holiday for life-changing wildlife encounters and an ideal break for taking teens exploring round some of the world's most historic cities.
Visit Majorca with younger kids in spring and see why people fall head over heels for this dramatic, cultured and breathtakingly beautiful Balearic. Crete is another island that benefits from a non-summer perspective and couldn't be easier with babies and toddlers.
A&K have really excelled themselves on the wildlife front for May 2020. Think elephant encounters in Thailand, family safaris in South Africa's largest private game reserve or gorilla tracking in Bwindi Impenetrable Forest in Uganda.
The Algarve has some of the world's best surfing beaches and May's a good month to try a few or take some lessons before serious types turn up to hog the waves.
Tour Rome and Venice with A&K in charge of the arrangements and you can depend on seeing everything from the Sistine Chapel to Saint Mark's Basilica like a family of queue-avoiding, crowd-evading VIPs.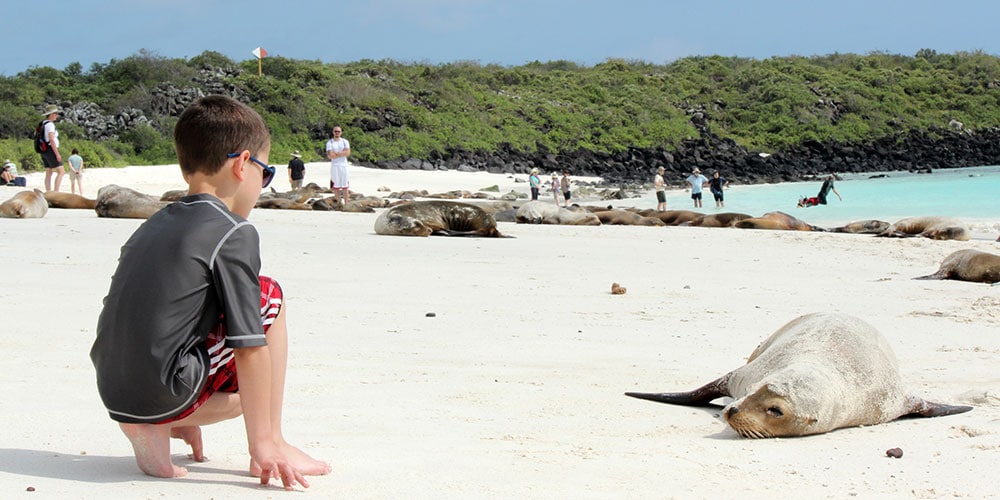 4/6

Summertime is time to see the world from Sri Lanka to California
Okay, it would be nice to avoid cliché, but A&K have so many extraordinary family holidays planned for summer 2020, it's almost impossible not to say that world/oyster thing.
Teens can get ready for some exemplary spoiling Californian style, which means surfing on Laguna Beach, sailing under the Golden Gate Bridge, camping in Yosemite, driving the Pacific Coast Highway, behind the scene tours at Universal Studio and San Diego Zoo or any other cool stuff you want to squeeze in.
Apulia on Italy's less travelled, eco-conscious and utterly bewitching south east coast is a very different take on Adriatic holidays. Just bring your spirit of adventure, A&K supply the luxury.
Sporty kids will love the SuperSkills programme at Forte Village Resort in super-sunny Sardinia for summer. And child-size freedom is one of the few rules at the chic but wonderfully family-friendly Verdura Resort in Sicily.
If you want wind-down, away-from-it-all peace but within sight of the Côte d'Azur, A&K recommend Terre Blanche Resort in Provence. Or for something a bit more vigorous, try Tanzania in time for the Great Migration.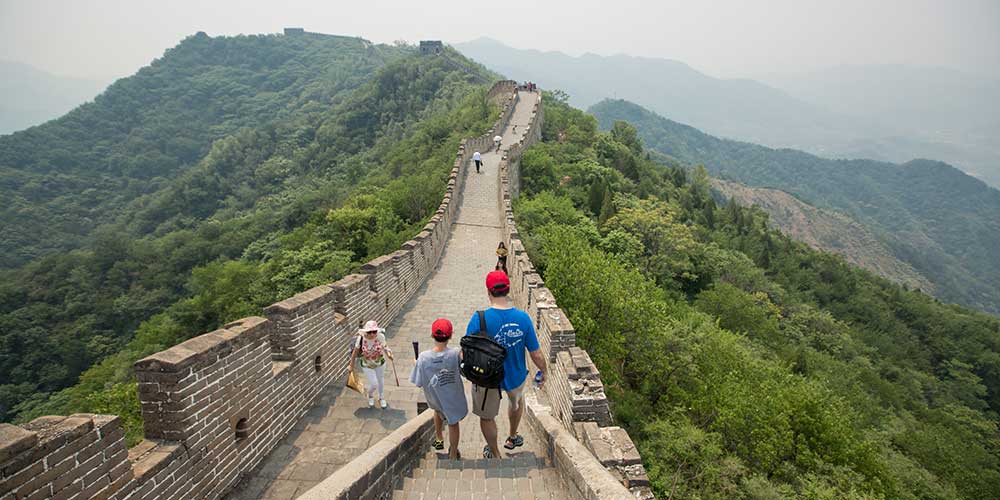 5/6

Even autumn is extra amazing with Abercrombie & Kent
If you want to see the difference between an average luxury travel operator and one with almost 60 years' experience, take a look at how they work holidays for October half-term. It can be a tricky time of year to get right, but A&K have it perfected.
Introduce teens to quaint, more Caribbean than Floridian, Key West. Take them Pacific side for surfing in Hawaii. Or head to the wilds of Borneo and let them meet orangutan and sail along the mysterious Kinabatangan River.
Try Rome for an urban adventure with over eights. It's significantly less busy in autumn and A&K make sure you queue for nothing and see everything.
Autumn is late spring in Mauritius, the ideal time to miss the winter rush and discover why this enchanting Indian Ocean island is so loved by families. Or if you're up for something a bit wilder, A&K highly recommend a tiger-rich expedition to Ranthambhore National Park in Northern India.
Babies and toddlers don't always make the best companions on long flights, so A&K have created several not too far flung, autumn holidays in Cyprus or Crete for pretty beaches, warm sun, no crowds and easy travel.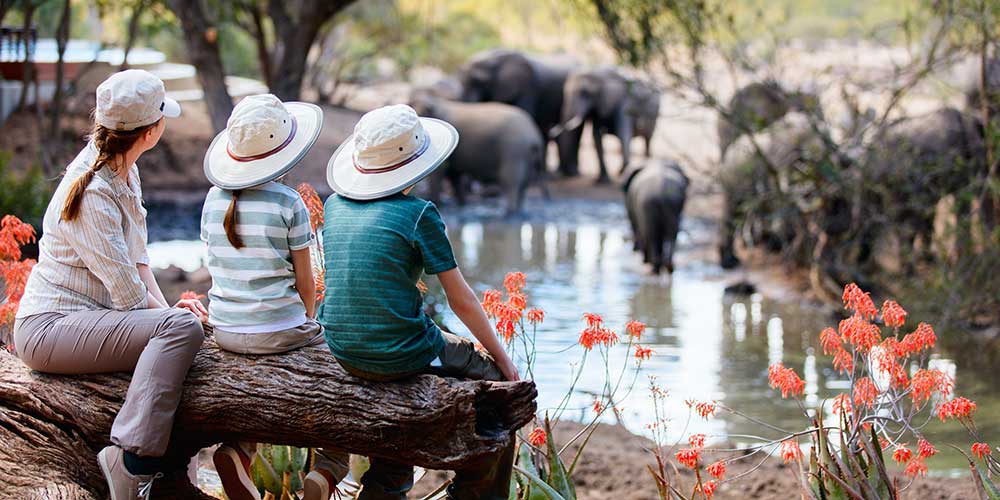 6/6

Family holidays for every Christmas wish list
A&K know from long experience that when you plan a family holiday at Christmas it has to be exceptional, in every single way.
Australia works beautifully for a family Christmas and A&K make sure kids get to try as many iconic experiences and see as much as possible. And naturally A&K make sure nothing feels rushed from the Great Barrier Reef to surfing on Bondi.
Catching Vietnam's essence is no mean feat, especially in one holiday but, thanks to local knowledge and finely honed planning skills, A&K can promise you cities and legendary sights, phenomenal landscapes, islands and stunning beaches for Christmas 2020.
Argentina is truly once-in-a-lifetime and great fun to plan whether you want to go full gaucho, explore Buenos Aires, gaze on glaciers and vast waterfalls or fit a little of everything into your festive family expedition.
South Africa is another summery adventure at Christmastime. The Seychelles and Maldives have stunning weather too. And if you like the idea of the Caribbean, charming little Saint Lucia is incredible fun for active kids.
If you haven't found your perfect family holiday yet, have a look at all the other wonderful places A&K can tailor-make your dreams for 2020.
And if you can't wait to get started, all 2020 family holidays are available to book right now. All you have to do is call on 01242 386 500, tell A&K what have in mind, and let them help you make plans.