Sponsored Content
Want your child to learn a language on holiday? Here's how, says Alice Rose
Another tongue
Let's get the science bit out of the way first: study after study has proved the benefits of learning languages at a young age, when little brains are flexible enough to hoover up new information. Even children as young as three have been found to benefit from improved critical-thinking skills, creativity and mental flexibility when exposed to songs and games in a different language. Learning languages boosts their memory, their puzzle-solving ability, their reading skills.
There are emotional benefits, too: the power of being able to communicate with people from different countries and cultures gives children a tremendous confidence boost and sense of achievement. 'My children love going to France and understanding some of the language,' one mother tells me. 'For them, it's like breaking through a wall or being a spy.'
And what better way to immerse your child in a language than to learn it in the country where it is spoken, absorbing the culture as you go? You'll give them a head-start at school and (hopefully) instil in them a love of languages which will stick with them for life. We confidently predict that the more they learn, the more they'll want to know. Read on to discover 10 brilliant family holidays that put language learning centre-stage.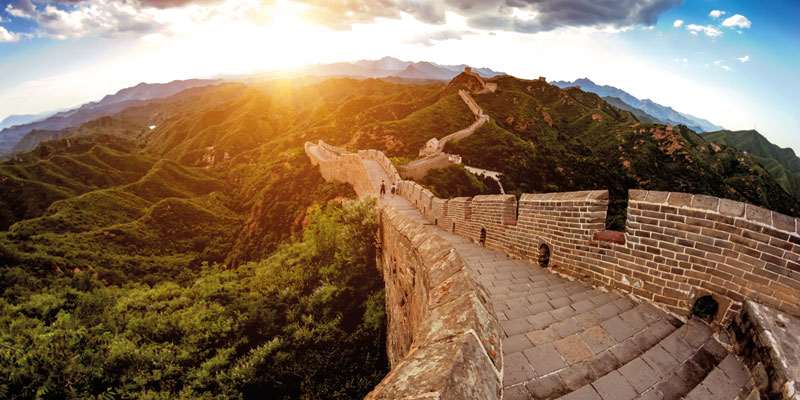 1/10

Original Travel, China

As we all know, China is The Future. Many schools are now offering Mandarin as a language option, but if it hasn't reached a curriculum near you yet, Original Travel can help. Its two-week trip to China includes such delights as the Great Wall, a visit to the Chengdu Research Base of Giant Panda Breeding and the Terracotta Army, a private martial-arts class with a kung-fu master and a kite-making session in Beijing. Throughout the trip, you'll be accompanied by a local Mandarin tutor and guide, who will teach you and your children the language as you travel.

Who's it for: Families with children 9+

When: April, May, September, October  is peak season

Where: China

How much: Original Travel offers two-week holidays to China, including Mandarin teachers and English-speaking guides, from £6,280pp, including all accommodation, guiding, return flights and transfers.