Sponsored Content
Is it time for your kids to find out there's more to travel than resorts and kids clubs? Culturally rich holidays are tricky to organise. How do you get over language barriers and arcane customs, work out social nuances and then find authentic experiences which are sensitive and ethical, safe, comfortable and quite a bit of fun too – you're with kids remember?
Without a tremendous know-how, you don't. What you do is find a specialist in meaningful travel who understands the country you're visiting and partners with local people to create culturally rich holidays which also directly benefit communities.
Rickshaw Travel are the perfect example. As leading experts in Meaningful Travel since 2008 their range of innovative tours involve everything from living with locals and learning traditional skills to meeting wild animals and exploring nature at its most remote and inspiring.
You simply choose where you want to go, decide which bite-sized trip fit best and then work with Rickshaw to build a unique holiday. The best part? You're safe in the knowledge that everything you see and do directly benefits the people who've welcomed your family into their lives for a little.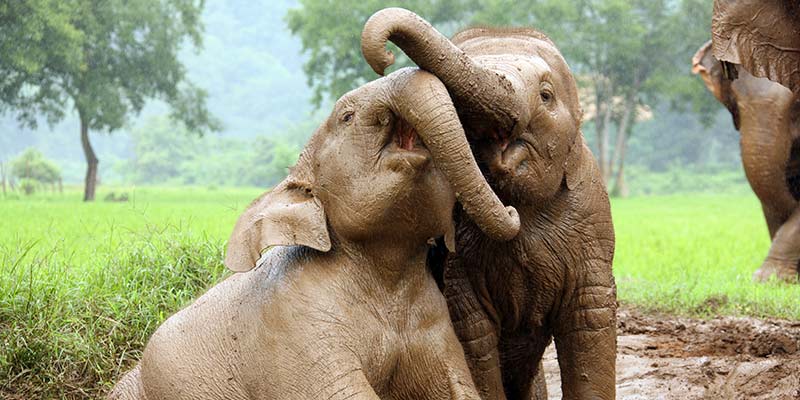 1/5  

Family summer holiday in Thailand
Thailand's fascinating. The white sands and transparent lagoons are paradise, those limestone karsts are even more dramatic in reality than they are in a million and one images. The people are charming and the food is wonderful.
Rickshaw's Thai family adventure is a perfect size and shape for summer holidays and has everything kids love from spotting wild elephants to scooting about on bikes, kayaking down mighty rivers and a fair bit of time for beachy fun too.
Take a guided tour by bike round the backstreets of mesmerising Bangkok and explore ancient China Town, the secret world tourists always manage to miss.
Spend a few days at Chiang Mai Elephant Nature Park. The stateliest of beasts roam wild in herds here. Kids can watch them play, help prepare their lunch and learn just about everything there is to know about their lives. Happily, they won't see pachyderms painting or go for elephant rides. That's the side of animal tourism Rickshaw oppose by actively supporting the Elephant Nature Park.
Have the adventure to beat all in Khao Sok National Park. This wild good time is all about treks through the jungle, river kayaking, waterfall climbing, monkey spotting and swimming in the lake at the floating raft houses.
And it's Thailand, so a little island downtime is a rule. Start with peaceful Ko Phangan for complete chill-out then sail to Koh Samui for a lively few days of bustling towns, colourful markets and big, glorious beaches.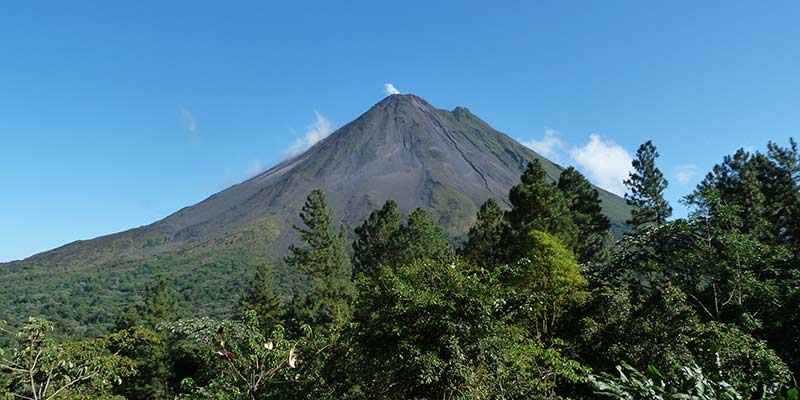 2/5

 Pura Vida en Familia in Costa Rica
Costa Rica's one of the happiest countries on earth and with good reason. It's calm, cultured, beautiful, amazingly bio-diverse and overflowing with Caribbean warmth and generosity of spirit.
It's also the land of Cloud Forests and howler monkeys, rare orchids and even rarer wildlife. This fragile environment tolerates only lightly-treading tourism. So, together with local partners, Rickshaw Travel has created a range of holidays designed so you can take home fantastic memories without leaving a trace.
Find your feet in charming San Jose, the capital of Costa Rica and a city filled with character, music and your first taste of soul food.
Tortuguero National Park is world famous for turtle hatching beaches (Tortuguero means Turtle Catcher). This immense, lush rainforest landscape can only be explored by boat so it's a true expedition. Apart from the legendary leatherbacks, green sea turtles and hawksbills, there are seven species of river turtles recorded here. Most kids manage to spot at least one howler, spider or capuchin monkey as they glide along and, very occasionally, a rare West Indian manatee makes an appearance.
Hit Puerto Viejo next for cool Caribbean cookery classes and even cooler reggae beats on the beach, just chillin' is the way to work the holiday vibe here.
Relaxing thermal spas are well-deserved in La Fortuna after trekking and hiking up the impressive Arenal Volcano.
And so to Monteverde and the miraculous fantasy world of the Cloud Forest. The guided tree canopy walk and ziplining are a magical experience kids are never likely to forget.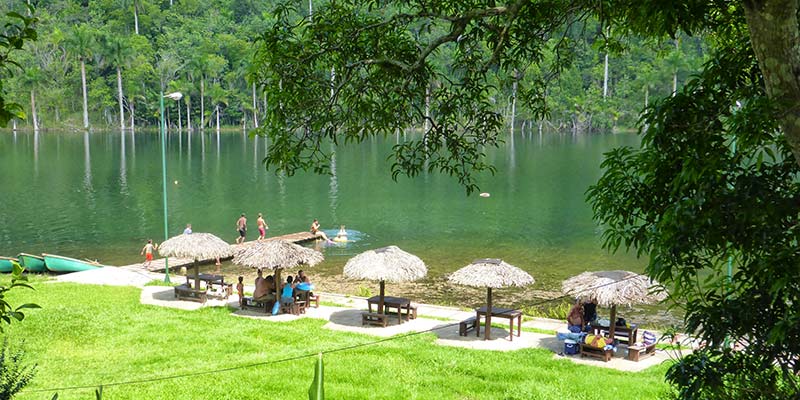 3/5

 Bienvenido a la Familia in Cuba
The largest of the Caribbean islands and the least known in many ways, Cuba's slowly being rediscovered. But it's still an idiosyncratic country with a distinctive way of doing absolutely everything. Rickshaw Travel have worked with Cuban communities and small eco-businesses for several years to create Meaning Travel experiences which blend independence and integration in the true spirit of Cuba itself.
You can't visit Cuba without touring Havana in a vintage car. The city's one of the great Colonial romantics and as enchanting as it's noisy, chaotic and colourful.
The roads across the rest of the country are considerably more sedate than the capital's. Self-drive's fun and lets you take your time – a good Cuban habit to pick up.
Casa Particulares (family-run bed & breakfasts) are unique to Cuba, inexpensive and the very best way to meet locals and enjoy the country's famous hospitality.
Visit the eco-village of Las Terrazas and explore secret waterfalls and forests in the miraculous and bio-diverse Artemisa Province to the west of Havana.
Visit El Nicho National Park and take a dip in a crystal clear natural pool
Then discover Varadero, a classic tropical paradise, home to swaying palms, powdery sands and shimmery sapphire waters. Whilst it isn't quite the authentic Cuba you'll experience during the rest of your trip, it's a great chance to unwind with the family before you head home.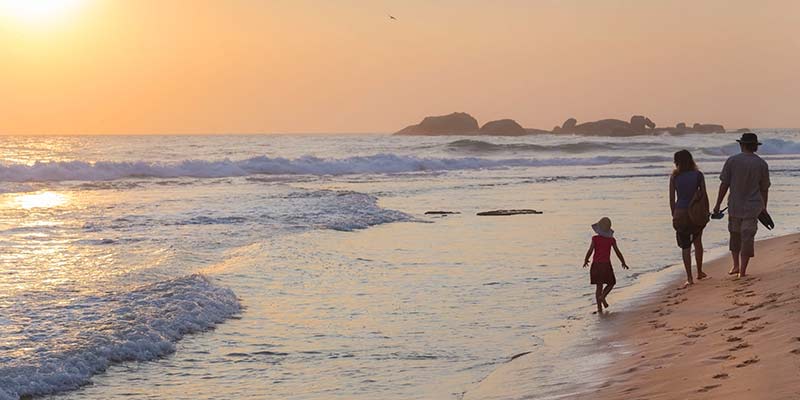 4/5

 Elephants and expeditions in Sri Lanka
Sri Lanka's warm and friendly with glorious weather, incredible wildlife and a commitment to protecting its diverse and fragile environment. Rickshaw Travel work closely with many Sri Lankan conservancies, animal charities, local communities and small businesses to help people discover the true beauty of this mesmerising country.
Live with a local family, learn how to make authentic curry and immerse yourself in cultured and colourful Kandy – a different world entirely from Sri Lanka's touristy west coast.
Explore the Emerald Valleys of Ella known for its breathtaking mountain views and endless rolling hills and trek (moderately) to Little Adam's Peak.
Climb to the top of 180m Sigirya the 'Lion Rock' and explore Sri Lanka's most iconic monument – the unbroken views across the jungle in every direction are fairly spectacular too.
Take a break on Sri Lanka's beautiful beaches, swim in clear watersnorkel around coral reefs or simply relax on the sands and enjoy the sun.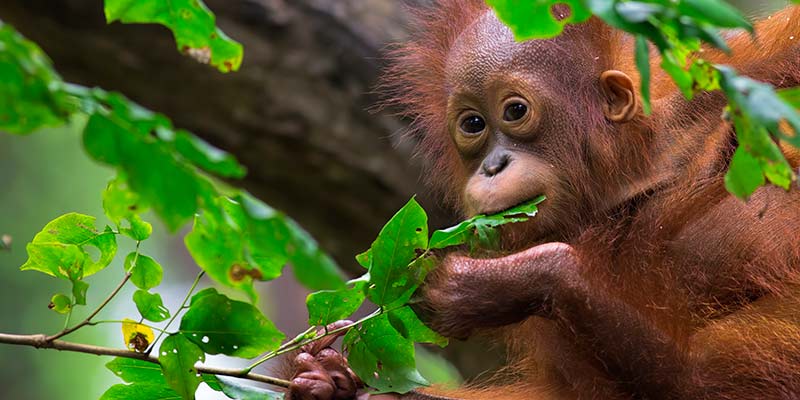 5/5  

Sabah with the Family: Sun, Sand and Orangutans
Natural habitat of the endearing Orangutan, how could Borneo be anything else but an adventure? Exploring with Rickshaw Travel takes you deep into the jungle in the company of local, English speaking guides. The experience is unimaginably exciting for kids, an unforgettable family holiday and helps support vital community, environmental and wildlife projects at the same time.
Visit Sepilok Orangutan Rehabilitation Centre, one of the world's most famous ape sanctuaries.
Kinabatangan River is the longest in Borneo and best seen on a jungle boat cruise with expert locals as travelling companions and everything from monkeys to crocodiles along the way.
Venture through the Tabin National park by jeep to spot elephants, monkeys and tropical birds. You'll also visit a mud volcano, where the animals come to get their daily dose of minerals.
A complete contrast to the bustle of modern Kinabalu city, you'll also be able to relax with your family on the dreamy, golden beach of Kota Kinabalu.