Sponsored Content
Is it time for your kids to find out there's more to travel than resorts and kids clubs? Culturally rich holidays are tricky to organise. How do you get over language barriers and arcane customs, work out social nuances and then find authentic experiences which are sensitive and ethical, safe, comfortable and quite a bit of fun too – you're with kids remember?
Without a tremendous know-how, you don't. What you do is find a specialist in meaningful travel who understands the country you're visiting and partners with local people to create culturally rich holidays which also directly benefit communities.
Rickshaw Travel are the perfect example. As leading experts in Meaningful Travel since 2008 their range of innovative tours involve everything from living with locals and learning traditional skills to meeting wild animals and exploring nature at its most remote and inspiring.
You simply choose where you want to go, decide which bite-sized trip fit best and then work with Rickshaw to build a unique holiday. The best part? You're safe in the knowledge that everything you see and do directly benefits the people who've welcomed your family into their lives for a little.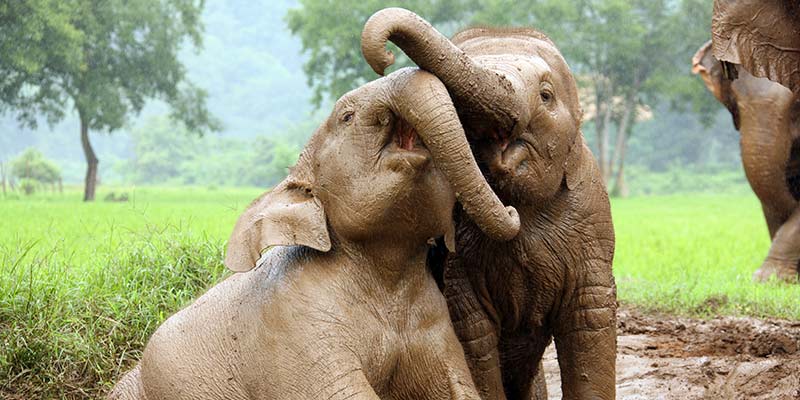 1/5  

Family summer holiday in Thailand
Thailand's fascinating. The white sands and transparent lagoons are paradise, those limestone karsts are even more dramatic in reality than they are in a million and one images. The people are charming and the food is wonderful.
Rickshaw's Thai family adventure is a perfect size and shape for summer holidays and has everything kids love from spotting wild elephants to scooting about on bikes, kayaking down mighty rivers and a fair bit of time for beachy fun too.
Take a guided tour by bike round the backstreets of mesmerising Bangkok and explore ancient China Town, the secret world tourists always manage to miss.
Spend a few days at Chiang Mai Elephant Nature Park. The stateliest of beasts roam wild in herds here. Kids can watch them play, help prepare their lunch and learn just about everything there is to know about their lives. Happily, they won't see pachyderms painting or go for elephant rides. That's the side of animal tourism Rickshaw oppose by actively supporting the Elephant Nature Park.
Have the adventure to beat all in Khao Sok National Park. This wild good time is all about treks through the jungle, river kayaking, waterfall climbing, monkey spotting and swimming in the lake at the floating raft houses.
And it's Thailand, so a little island downtime is a rule. Start with peaceful Ko Phangan for complete chill-out then sail to Koh Samui for a lively few days of bustling towns, colourful markets and big, glorious beaches.