Where to find family adventure in 2017
Sponsored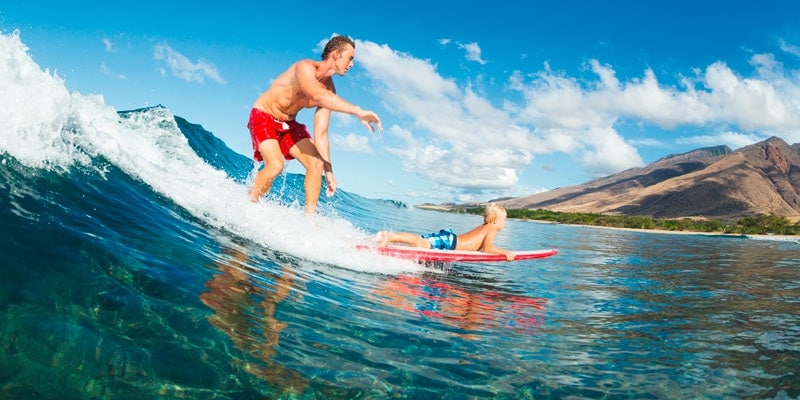 2/6

  Hawaii's archipelago of endless thrills
Hawaii's technically the US but it's hard to believe this exotic archipelago belongs to anywhere but its own extraordinary self.
Naturally, you should go for the weather, it's glorious. Fascinating ancient culture's part of every day life and every single Hawaiian island's almost impossibly gorgeous and entirely unique. But does this beautiful, sunny, beachy state meet the demands of adventurous families?
Only if you're thrilled by live volcanoes, sunken battleships, huge ranches, vast national parks and some of the most dynamic landscape on earth.
Surf's always up somewhere in Hawaii; ridiculously exciting, wave after wave. If that isn't extreme enough, try cycling round immense volcanic craters, flying low over rivers of molten lava, quad biking along sea cliffs or careening down waterfalls.
Need a minute to breathe? There are turtles to swim with and whales to watch in winter. Snorkelling off the coast is magical any time of year. Young cowhands can test their skills on real cattle ranches and would be sailors always have kayaks to try out, reefs to navigate and countless secret coves and bays to explore.
In fact, fair to say, few places do family adventure holidays better than amazing Hawaii.