Adventurous travel doesn't have to stop when you become parents. With a bit of forward planning, an open mind and a bag full of snacks for the lengthy flight, experiencing new countries and cultures as a family is completely do-able – and is so worth it. We've rounded up six of the best, less obvious, destinations you never knew were family-friendly that have all the ingredients for a perfect, once-in-a-lifetime family holiday. A word of warning – one read of this and you'll be wanting to pack your bags and book that flight immediately!
By Sarah Dawson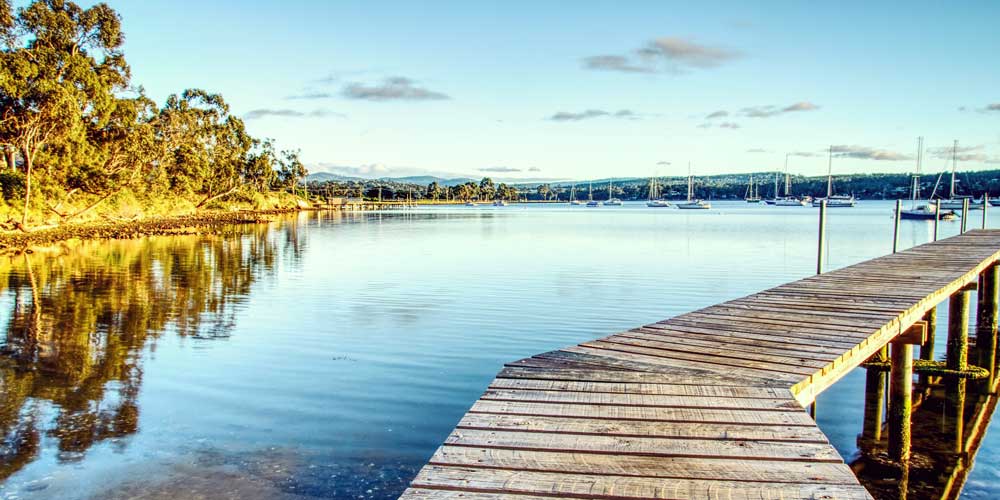 1/6 

Tasmania
Best for: Fresh air and really wild encounters.
Australia is a huge country, packed with mind-blowing sights and experiences well worth the lengthy long-haul flight, but with a focus on the mainland, the awesome island state of Tasmania often gets overlooked. At roughly the same size as Ireland, there's a lot more to this Aussie state than just the eponymous Tasmanian Devil.
Hop on a domestic flight from Melbourne, Brisbane or Sydney, or catch the overnight Spirt of Tasmania boat from Melbourne and you'll be met with rugged coastlines, chilled-out cities, picture-perfect beaches, dramatic landscapes, incredible wildlife, top food and wine and the friendliest locals.
Kids will love exploring the UNESCO World Heritage Wilderness (an unbelievable 1.4 million hectares) including national parks, rainforests and rivers. Make memories visiting the awe-inspiring Cradle Mountain, eating your way around Salamanca Market, feeding wallabies and kangaroos at Trowunna and watching the Little Penguins in the wild at Bicheno.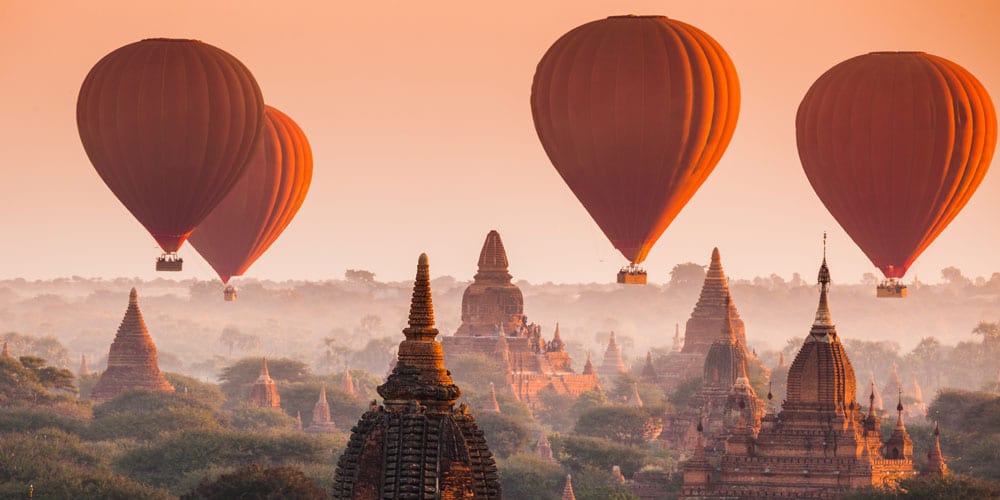 2/6 

Myanmar
Best for: A taste of Buddhist culture.
Nothing broadens your horizons or opens the mind quite like travelling to far-flung destinations, and Myanmar (formerly Burma) is guaranteed to wow the whole family. Relatively new to the tourism scene, Myanmar is a really kid-friendly choice for an adventurous holiday – the locals love children and will welcome them with open arms – and would especially suit the over 10s, who'll be able to get the most out of the experience.
There's so much to see and do here, from exploring the glistening gold temples, giant Buddhas and colourful festivals (Thingyan, a water throwing festival in mid-April, is sure to be a hit) for a taste of culture, to making the most of the natural beauty of the country with hikes and bike rides in the open air.
A visit to Lake Inle is a must – take a long tail boat around the lake for a glimpse of the stilted villages and floating markets – and for a real 'pinch-me' moment, take an early morning hot air balloon ride over Bagan.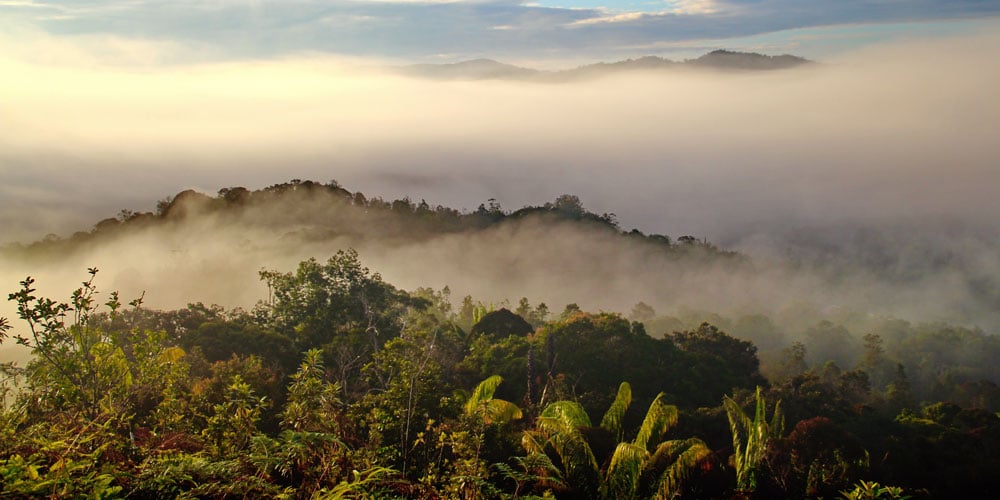 3/6 

Borneo
Best for: Unbeatable jungle experience.
Kids will feel like they've stepped into the pages of 'The Jungle Book' when they arrive on the beautiful island of Borneo. Best suited to the most intrepid of family travellers, once you've tackled the pretty epic journey (a minimum of two flights, of around 19 hours flying time), Borneo offers that real once-in-a-lifetime experience that will stay with you forever.
Lush rainforests and real desert-island style beaches of pure white sand make up this South East Asian paradise, along with plenty of child-friendly resorts to make your trip as relaxing as possible. However, it's the amazing wildlife that will make you and your kids fall in love with Borneo. Take a trip to Sepilok Orangutan Rehabilitation Centre to watch these beautiful creatures play in their natural environment and learn all about the conservation efforts – the twice-daily feeding sessions and a visit to the baby orangutan nursery are both musts.
Mulu National Park is perfect for a real rainforest experience, spotting giant stick insects and neon-bright frogs, surrounded by the crazy sounds of nature, and make sure you check out the colourful marine life with a snorkel in the shallows.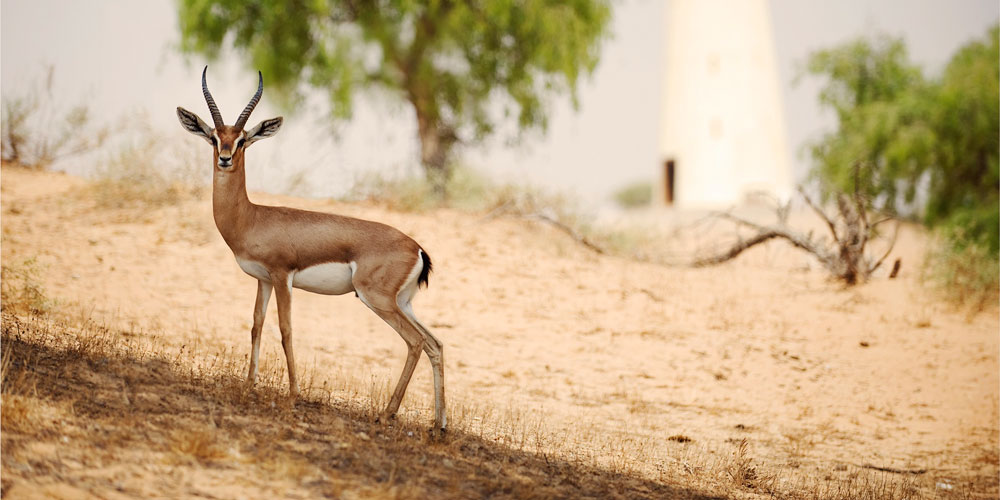 4/6 

Ras Al Khaimah
Best for: An Arabian adventure, with a touch of luxury.
Dubai has long been a popular holiday pick for families, but it's the slower-paced Ras Al Khaimah that's the new kid on the block when it comes to luxurious UAE getaways. Less than an hour's drive from the bright lights of Dubai, Ras Al Khaimah, or RAK as it's affectionately known, boasts sandy beaches, five star hotels and year-round sun, but it also offers more of an authentic Arabian desert vibe.
Huge sand dunes and the rugged Hajiar Mountains give Ras Al Khaimah a sense of mystery and history, as well as create the perfect setting for some very fun family activities, like camel riding through the desert, falconry shows and mastering the art of archery. As far as family days out go, you can't really beat a trip to the Arctic-themed Iceland Water Park, packed with slides and water chutes to cool off. Lots of resorts run their own kids clubs and offer childcare facilities, so you can even enjoy a kid-free meal, sunbathe or spa treatment.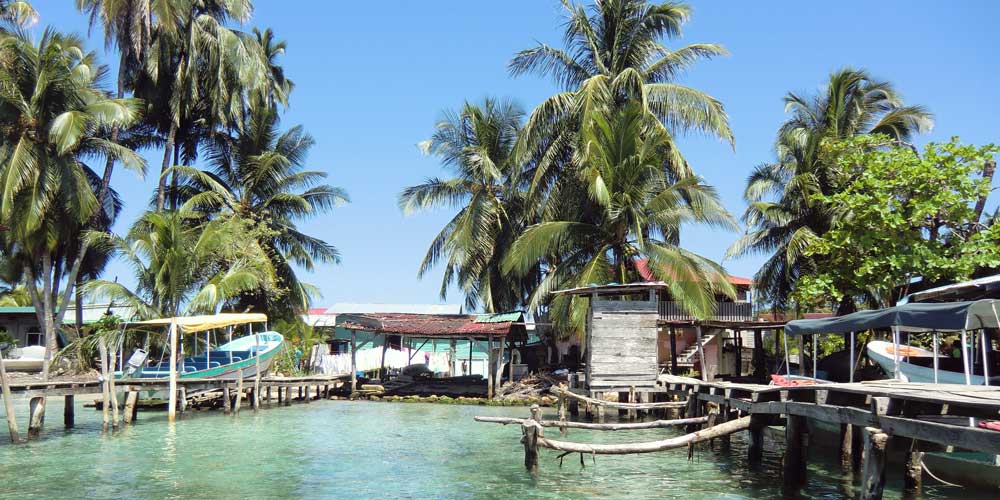 5/6 

Panama
Best for: Laid-back tropical paradise.
Linking Central and South America, Panama is fast becoming one of the hottest holiday destinations of 2018. This diverse country offers a bit of everything to wow little travellers and grown-ups alike. When it comes to beaches, Panama packs a punch, with hundreds of miles of glistening coastline bordering two oceans and picture-perfect deserted islands that are certain to capture the imagination.
Bocas del Toro is a gobsmackingly gorgeous archipelago made up of idyllic beaches, untouched rainforest and the most incredible snorkelling around, so make sure it's on your list of places to go. As well as tropical paradise beaches, the kids will be in heaven exploring Panama's rainforests and mountain cloud forests.
El Valle de Anton is a great – and safe – way for children to have that jungle experience, whether you opt for a rainforest trek or a visit to Nispero Zoo, where there's even a chance to cuddle a sloth. Pony trekking up through the mountains and around the giant coffee plantations, wandering through the colourful neighbourhoods of Panama City or just being dazzled by the iconic Panama Canal, this country is set to become a real family favourite.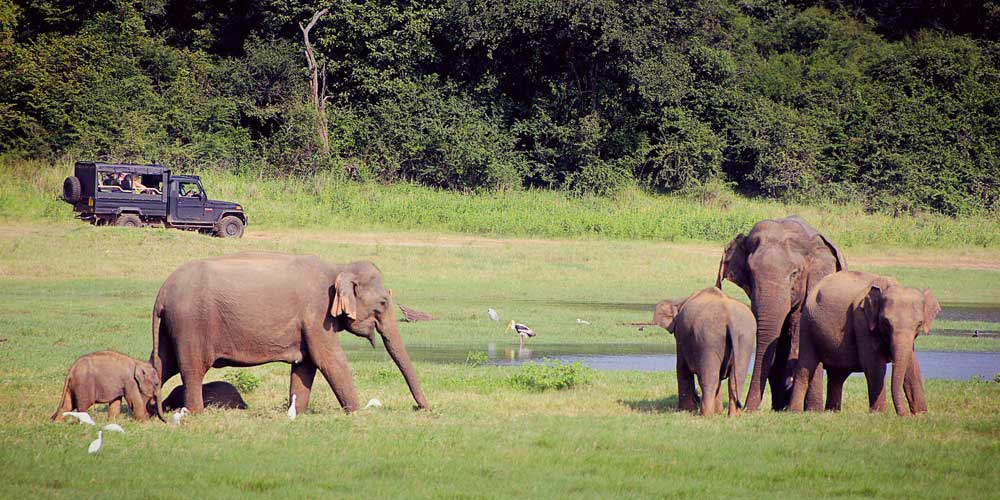 6/6 

Sri Lanka
Best for: Friendly locals and elephant-spotting.
In Sri Lankan culture, family is everything, and travelling with children in this welcoming country is a real joy. From palm-fringed beaches with turquoise waters to the greenest of paddy fields, the landscape is enough to enchant even the moodiest of teens, and there are plenty of opportunities for active families to get the adrenaline pumping. White-water rafting along the Kelani River, trekking through tea plantations up Little Adam's Peak (worth it for the stunning views of Ravana Falls) or cycling along the coast are all great activities, especially for older kids.
Sri Lanka also offers some unbeatable wildlife encounters, including spotting wild elephants on a safari in Udawalawe National Park and whale and dolphin watching on a boat trip from Mirissa beach – something the whole family will remember forever. All this plus to-die-for local food, ancient UNESCO World Heritage Sites and a huge choice of accommodation – what's stopping you?