For some families, a quiet fortnight by the beach is the ultimate holiday heaven. Others, though, need a big dose of adrenaline and adventure thrown in. If that sounds like you, read on to see 2017's most exciting long-haul adventure holidays for families.
1/7 

Sahara Family Holiday, Morocco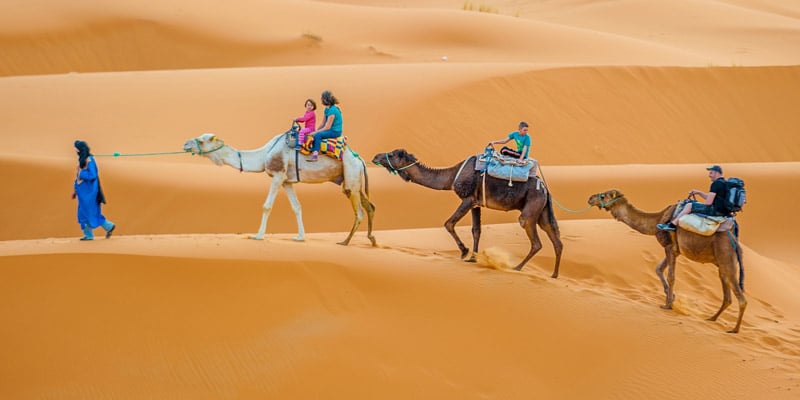 Morocco, 15 April 2017 for 8 nights from £746pp
If hot and dry is your family's favoured climate, this desert-dwelling escapade will be perfect for your family. Enjoy exploring arid towns, UNESCO Heritage sites and historic kasbahs, as well as experiencing a camel trek through the Sahara. End with a trip to Marrakech and pick up some authentic crafts or delicious spices among the hustle and bustle of the souks for the ultimate Moroccan adventure.
[mobilead]
What: Flights, transport, accommodation in tents and hotels, all entry fees, breakfast plus some meals
Where: Morocco
When: 15 April for 8 nights
Price: £746 per child and £829 per adult
2/7

 Ape Adventure, Borneo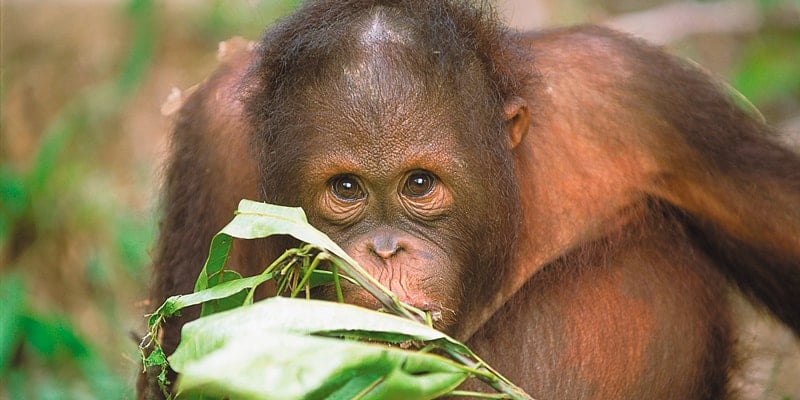 13 August 2017 for 10 nights from £2,359pp
This once-in-a-lifetime experience is perfect for those who love wildlife and want to get up close and personal with nature. Visit gentle oranguntans, snorkel with beautiful marine life, take a refreshing canopy walk among the treetops and even meet an indigenous local tribe on this memorable and culture-rich family trip.
[mobilead]
What: Flights, 10 nights' lodge or hotel accommodation, some meals and all activities on the itinerary
Where: Kinabalu National Park, Borneo, Indonesia
When: 13 August for 10 nights
Price: £2359 per child and £2594 per adult
3/7 

Family Taj, Tigers and Palaces, India

7 August 2017 for 9 nights from £699pp
This family tour is ideal as a gentle yet culturally rich introduction to Northern India. Seek out tigers, monkeys and sloth bears on epic game drives; visit the iconic Taj Mahal at sunrise, explore the bustling markets of Old Delhi and absorb rural Indian culture with a visit to a traditional village on this incredible trip.
[mobilead]
What: Transport, entry fees, guide, tour leader and 9 nights' hotel accommodation
Where: Agra – Ranthambore – Pachewar – Pushkar – Jaipur, India
When: 7 August for 9 nights
Price: £709 per child, £789 per adult
4/7 

Costa Rica Family Adventure, Central America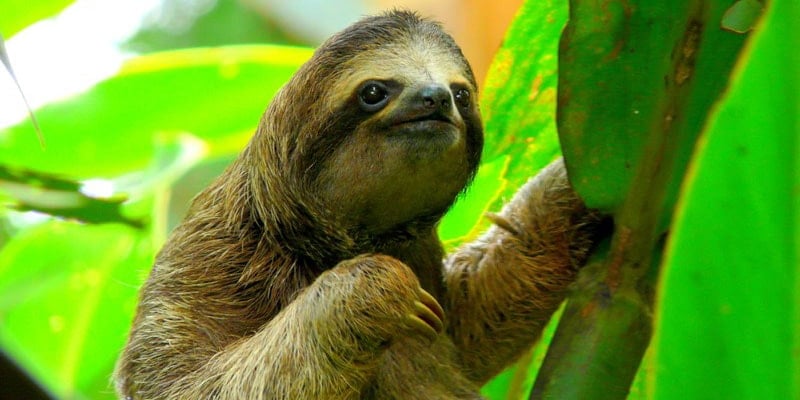 2 August 2017 for 16 days from £2,999pp
The ultimate paradise for wildlife lovers, Costa Rica offers an abundance of opportunities to see exotic animals and try your hand at something new. Whether it's visiting a sloth sanctuary, white water rafting, zip-lining through the rainforest, enjoying hot springs or visiting turtle nesting sites, there is something for everyone from the kids to the grandparents. Don't miss spotting cheeky monkeys and colourful toucans as well as enjoying a historical chocolate tour.
[mobilead]
What: Flights, transport, group guide, 14 nights' hotel accommodation, breakfasts plus some meals
Where: Costa Rica, Central America
When: 2 August for 14 nights
Price: £2,999 per person
5/7 

Western Family Discovery, USA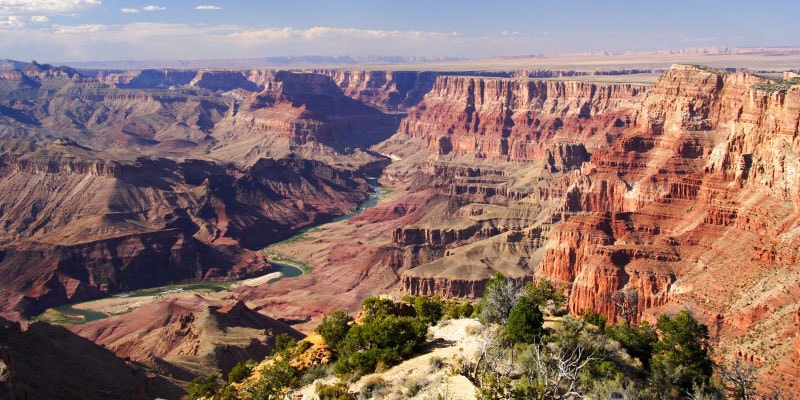 1 August 2017 for 11 nights from £1,659pp
If you have a budding cowboy or cowgirl in the family, this is the trip for you. Starting in Las Vegas, this Wild West adventure will take you through Navajo Indian territory, to the magnificent Grand Canyon and hiking through breathtaking scenery. Nature trails in Yosemite, Zion and Bryce Canyon national parks are all on the itinerary and visiting the Golden Gate bridge in San Francisco is the perfect way to end your trip.
[mobilead]
What: 8 nights' camping, 1 night hotel, 1 night motel and 1 night Navajo Hogan traditional accommodation, almost all meals, tour leader and all transport
Where: Las Vegas – National Parks –San Francisco, USA
When: 1 August for 11 nights
Price: £1659pp
6/7 

Thailand with the family: elephants and islands, Thailand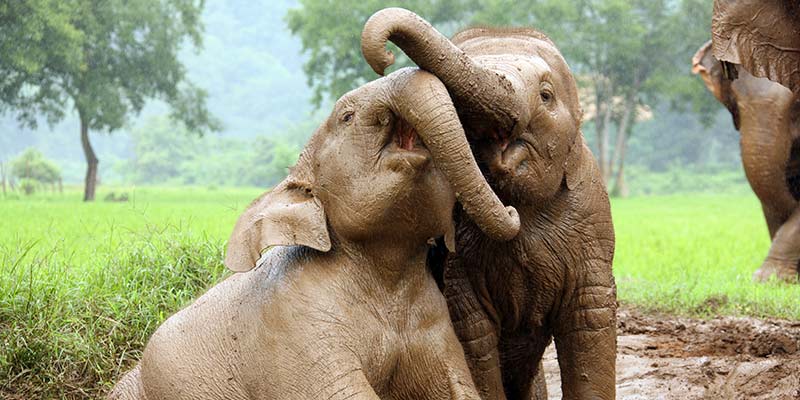 14 days in summer holidays from £1,098pp
The 'Land of the smiles' is a perfect introduction to long-haul adventures with kids, thanks to the widely English-speaking population and great hotels and transport. This tour will have you biking through Bangkok, feeding gentle elephants and kayaking along peaceful rivers. A tropical beach stay will be the icing on the cake, allowing you to relax as well as to feel immersed in authentic Thai culture.
[mobilead]
What: 13 nights' accommodation, transfers and internal flights, breakfast, all entrance fees and excursions
Where: Bangkok – Chiang Mai – Khao Sok – Koh Phangan
When: Best in the summer holidays, tailored dates on request
Price: £2,078 – per adult / £1118 per child (under 12)
7/7 

Perth to Adelaide Overland, Australia

16 April 2017 for 9 nights, from £715pp
If you've always wanted to go Down Under but are pressed for time, why not see the best of Australia on this epic tour? The trip includes a whopping 15 memorable activities and a fantastic bush-camping experience. Dive with great white sharks, swim with sealions and dolphins, travel through Aboriginal lands and visit the iconic Wave Rock as you take in the breathtaking beauty of Australia's outback on a unique family-friendly trip.
[mobilead]
What: Full board, camping accommodation, all transport and 15 excursions!
Where: Perth – multiple National Parks – Adelaide
When: 16 April for 9 nights
Price: £715 per person