For some families, a quiet fortnight by the beach is the ultimate holiday heaven. Others, though, need a big dose of adrenaline and adventure thrown in. If that sounds like you, read on to see 2017's most exciting long-haul adventure holidays for families.
1/7 

Sahara Family Holiday, Morocco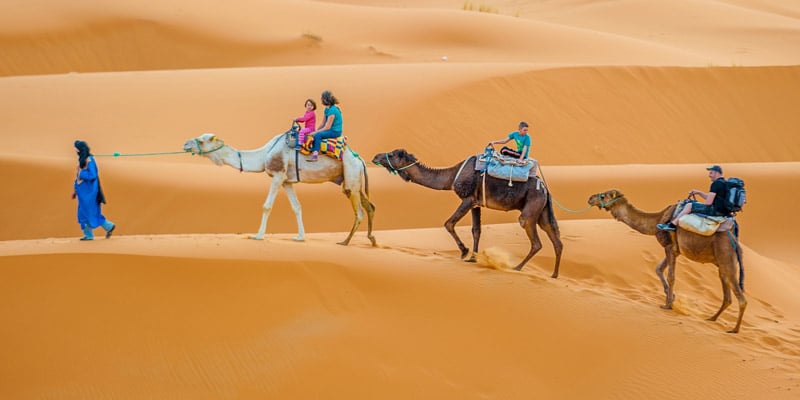 Morocco, 15 April 2017 for 8 nights from £746pp
If hot and dry is your family's favoured climate, this desert-dwelling escapade will be perfect for your family. Enjoy exploring arid towns, UNESCO Heritage sites and historic kasbahs, as well as experiencing a camel trek through the Sahara. End with a trip to Marrakech and pick up some authentic crafts or delicious spices among the hustle and bustle of the souks for the ultimate Moroccan adventure.
[mobilead]
What: Flights, transport, accommodation in tents and hotels, all entry fees, breakfast plus some meals
Where: Morocco
When: 15 April for 8 nights
Price: £746 per child and £829 per adult