The practise of taking a holiday just before your baby is born is becoming increasingly popular. Babymoons are a great way for expectant Mums to relax, unwind and be pampered before an intense time of taking care of their little one. It is also good for partners to bond and spend time together before a baby shakes things up! We've rounded up our favourite babymoons both in the UK and abroad that will help you feel prepared for one of the most exciting times of your life.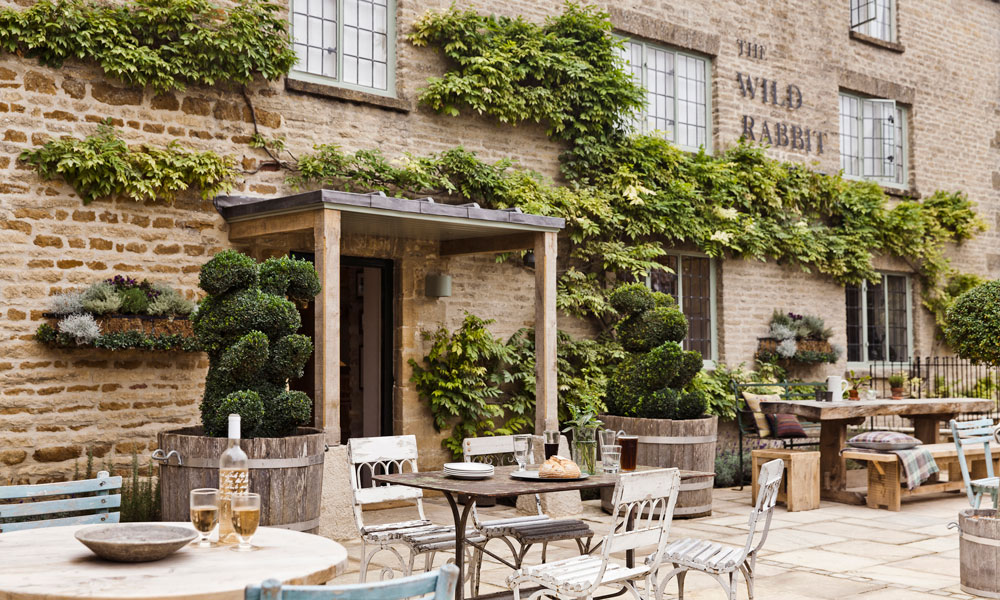 1/9

3 nights' B&B at The Wild Rabbit, The Cotswolds, £780

This quintessential English inn prides itself on its classic aesthetic and is set in the heart of some of the most iconic countryside in the UK; Wiltshire's Cotswolds. The owners of the pub used centuries-old techniques to create a spacious and contemporary eatery with rooms, and partner with the organic Daylesford farms to continue their traditional ethos in their restaurant. Each room in the Wild Rabbit is unique and furnished with local textiles and English-inspired aesthetics; think bare stone walls and rough-wood four-poster beds. The location is ideal for taking in fresh air on country walks and meandering through chocolate-box villages; make sure that after you have worked up an appetite you sample the Michelin-star menu in the Wild Rabbit restaurant.

What: 3 nights' B&B at The Wild Rabbit

When: 1-4 October 2017

Where: The Cotswolds, UK

Price: £780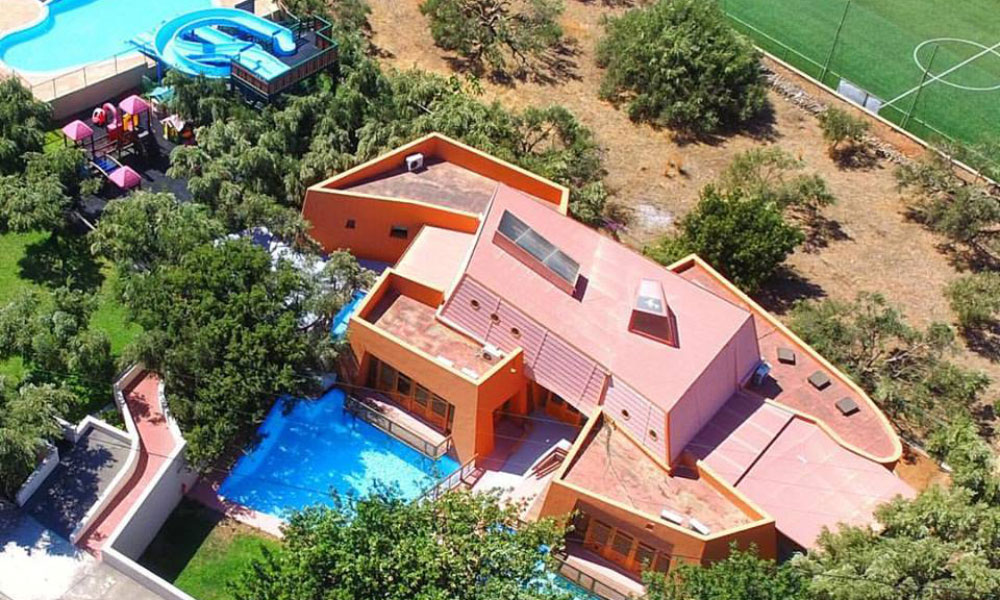 2/9

3 nights at Elounda Peninsula, Crete, £1,468

This luxurious resort on the sunny island of Crete is the perfect getaway for couples looking for a little indulgence. Every room in the hotel is a spacious suite, meaning that every guest really feels like a VIP- just what you need when you are carrying precious cargo! Stay in a sea-view suite and enjoy taking a dip in one of the hotel's pools, or wander down to paddle in the turquoise waters of the private beach. Go for a trip in one of Elounda's stylish yachts, or simply kick back with a manicure in the Six Senses Spa (remember, most massages are not recommended for pregnant women). To keep you and your baby nourished and energised, the team of Elounda chefs will whip up everything from pan-Asian to French gourmet cuisine.

What: A 3-night stay in a Junior Sea-View Suite at Elounda Peninsula

Where: Elounda, Crete

When: 1-4 October

Price: £1468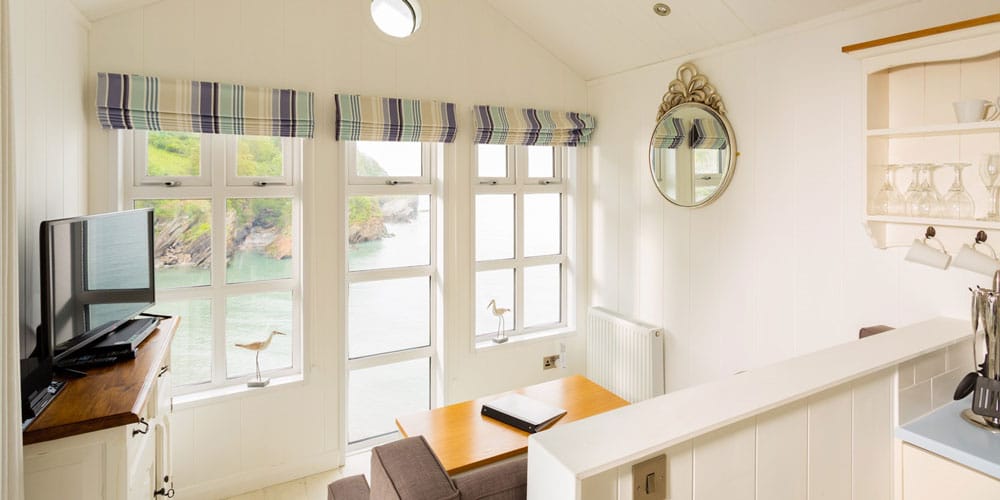 Photo: Darwin Escapes
3/9

3 nights at Cairnwood Beach Hut, Ilfracombe, Devon, £337

More of a boutique studio than a hut, this little slice of coastal paradise is just a few hours from London and an ideal place to immerse yourselves in nature. The hut itself is simple and elegant, with a light and bright interior and comfortable King-sized bed. There is an open plan living and dining area as well as mod-cons such as complimentary WiFi and a flat-screen television. Spend your days strolling along the beach; bring along your camera to capture the scenic coastline or simply curl up with a good book on the sofa. There are plenty of local attractions such as Watermouth Castle if you want to dive into the heritage and history of the area, or simply fancy a day out.

What: 3 nights in Cairnwood Beach Hut

Where: Ilfracombe, Devon, England

When: 1-4 October

Price: £337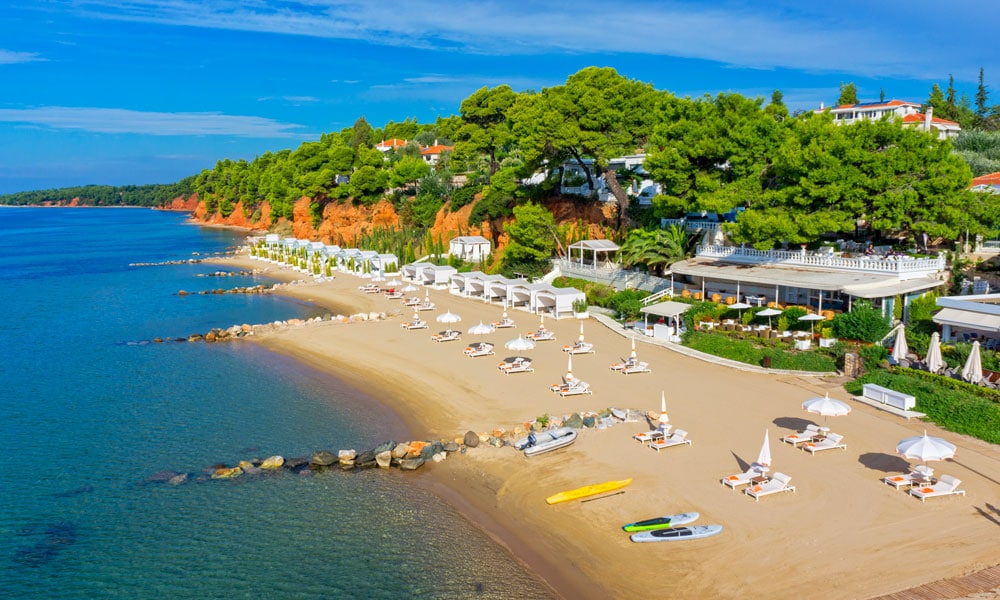 4/9

3 nights at Danai Beach Resort, Halkidiki, £1,150

With private dining on the candlelit beach and your own personal pianist to provide soothing music, the Danai Beach Resort is a Greek haven of romance. Many of the ingredients used in Danai's restaurants come straight from its own organic vegetable and herb garden, highlighting the emphasis that the resort places on health and wellbeing. Guests can dine in-suite for a relaxing experience or choose their favourite spot from around the gardens for a private dinner. Make the trip extra special by choosing from one of the bespoke holiday personalisation options, including signature truffles waiting for you on arrival; chocolate-dipped strawberries or even a Caviar Ceremony for those really wanting to push the boat out.

What: A 3-night stay on B&B basis at Danai Beach Resort

Where: Halkidiki, Greece

When: 1-4 October

Price: £1150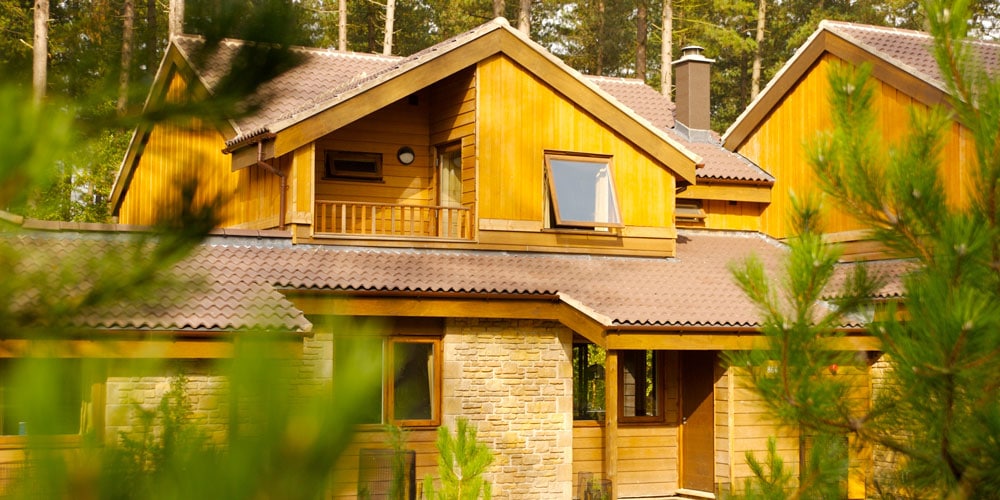 5/9

A 3 night Center Parcs break, Elveden Forest, Suffolk, £379

A break at Center Parcs is ideal for couples who want the perfect balance of relaxation and activity. Enjoy a spot of tennis, bowling or swimming in the Subtropical Swimming Paradise before chilling with a coffee in the hub of bars and restaurants. Give your legs a break and hop on the complimentary land-train that takes guests back to their accommodation; it is a holiday, after all! Try your hand at a spot of archery or pottery painting, order an indulgent take-away to your door and enjoy a great night's sleep in your executive apartment with private patio or balcony. The Aqua Sana Spa is a peaceful sanctuary in which to experience a relaxing facial or Bare Minerals makeover.

What: 3 nights in an Executive Apartment in Center Parcs

Where: Elveden Forest, Suffolk

When: 29 September-2 October

Price: £379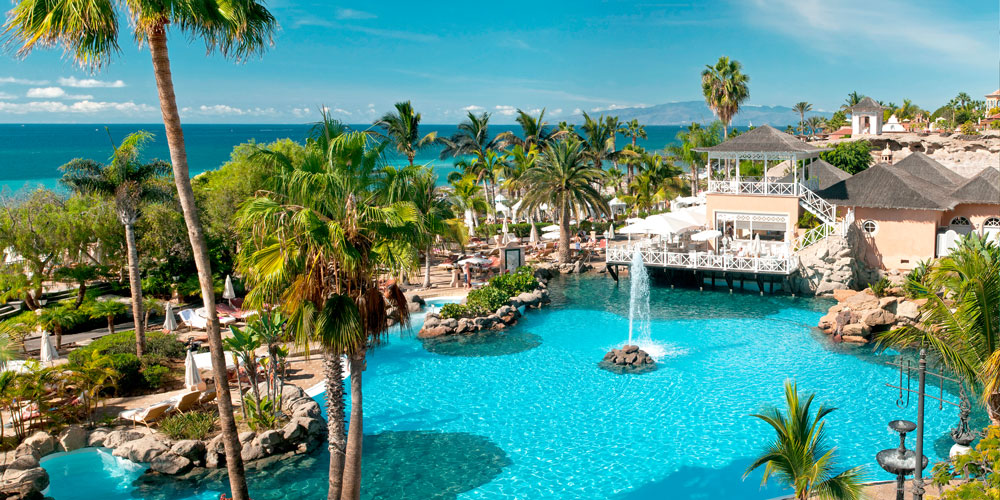 6/9

3 night Babymoon Package at Bahia Duque, Tenerife, £1,438

Get into this couples' VIP experience with a tailored package including everything that parents-to-be could want from a holiday. Step into your waiting transfer at the airport ready to be whisked away to your garden-view room in the Bahia Duque on the southern coast of Tenerife. Expectant Mums are treated to a manicure, pedicure and 'mother tenderness treatment', while Dads-to-be can have some pampering with a one hour massage and Thalassotherapy circuit in the spa. Guests can enjoy indulging in the buffet breakfast each morning, and a private romantic dinner is included for couples visiting for a babymoon. The weather in Tenerife is one of the many appealing aspects of this holiday; get some Vitamin D on the sunshine-soaked coast that is just a short walk from the resort.

What: 3 night babymoon package including breakfast, treatments and a special dinner

Where: The southern coast of Tenerife

When: 13-16 July

Price: £1438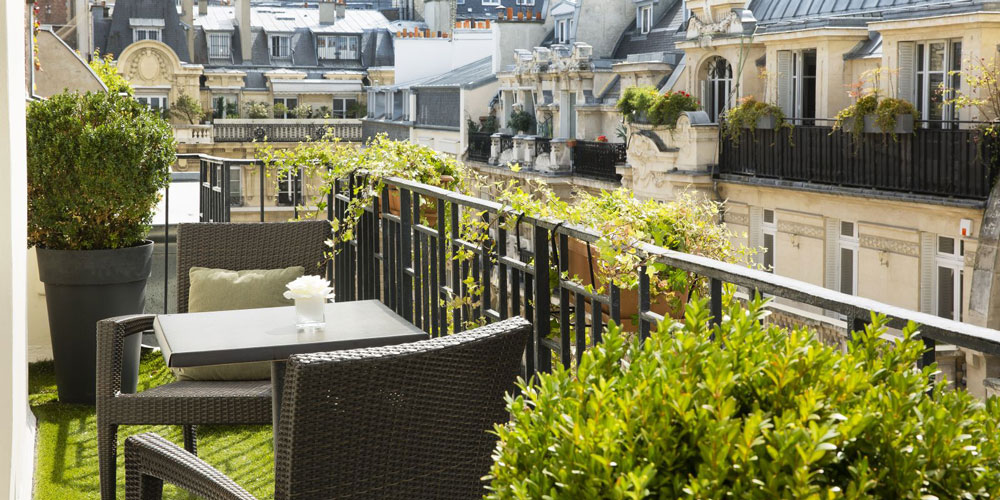 7/9

3 nights' B&B at Hotel Residence Foch, Paris, £726
Less than a mile from the Arc de Triomphe, this centrally located Parisian hotel is a great base from which to explore the City of Love. Celebrate the new life in your lives as you stroll hand-in-hand down the streets, stopping for coffee and croissants in between sight-seeing. The Hotel Residence is 750 yards from the Metro station, idea for hopping on and off to visit the Eiffel Tower, the Louvre and other popular iconic spots. Rooms in the hotel are decorated in a chic French style and a delicious buffet breakfast is served each morning. The Hotel Residence has been voted as the best value hotel in Paris, with first-class service at affordable prices.
What: 3 nights' B&B at the Hotel Residence
Where: Central Paris (16th arrondissement)
When: 1-4 October
Price: £726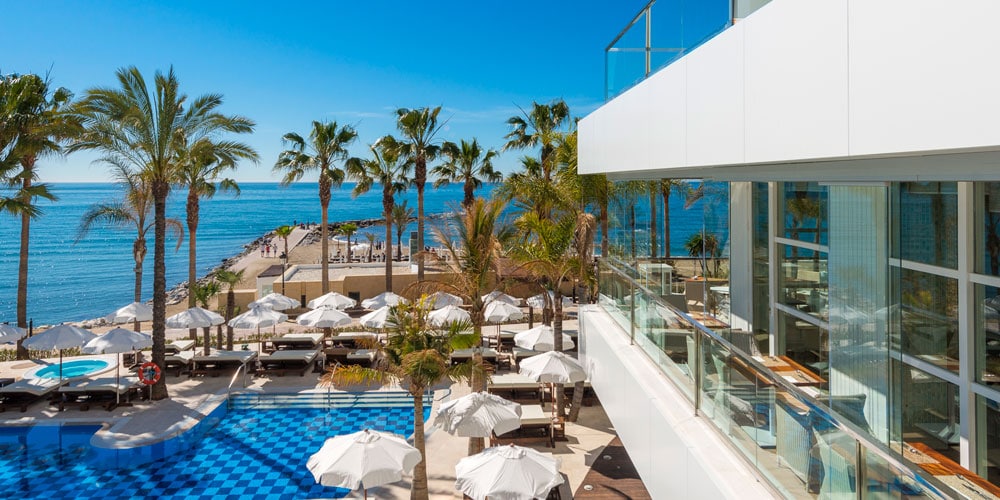 8/9

3 nights at the adults-only Amare Marbella, Costa Del Sol, £379

For expectant parents, an escape to the Amare Marbella adults-only resort on the Costa Del Sol may be the last time they have a child-free holiday for years. Spend your days reclining on king-sized four-poster sunlounger beds, with a button at your fingertips if you wish to have a drink brought over. The Messina restaurant is Michelin-starred and boasts a menu of local produce such as Malaga goat and fish from a couple of miles off the shoreline. Hotel events for guests include Caribbean pool parties, beach flamenco evenings and acrobatic entertainment.

What: 3 nights' B&B at Amare Marbella resort

Where: Costa Del Sol, Spain

When: 1-4 October

Price: £379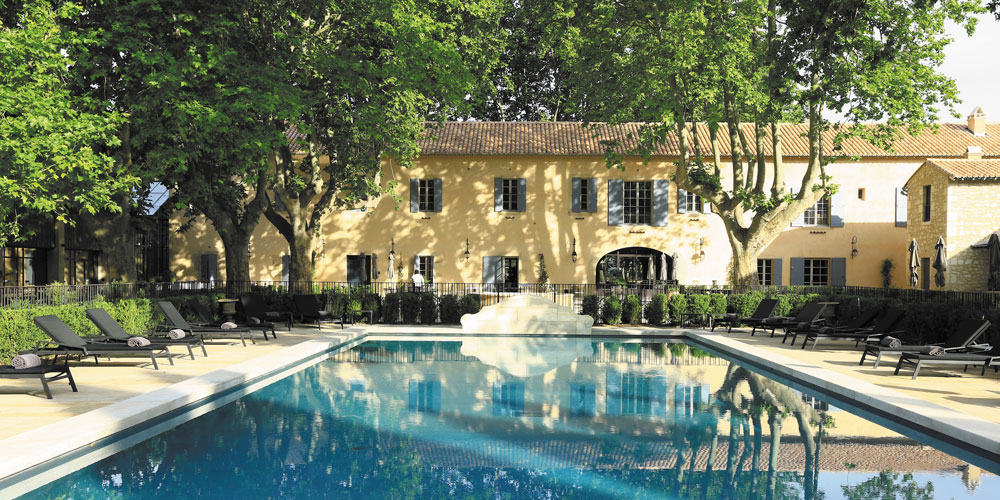 9/9

3 nights in a 5* country palace, Provence, France, £800

Step back in time with a stay at Dormaine de Manville in the stunning Provence countryside. The home is the perfect place for a digital detox, where you can focus on your baby and your wellbeing. Walk through fields of wildflowers, take your time over a leisurely al fresco lunch and unwind on a sunlounger next to the pool. The food at the Dormaine is strictly seasonal, ensuring that only the best and freshest produce reaches guests' plates. Try an afternoon tea in the quaint Glass House, or have the chefs pack up a hamper for a picturesque picnic in the countryside.

What: 3 nights in Classic room at the Dormaine de Manville

Where: Provence, France

When: 1-4 October

Price: £800