Sponsored Content
The world is covered in wonderful beaches, but to find a luxury beach resort, where family fun has precedence over romance, and kids can be kids, takes skill.
Elegant Resorts put over thirty years' experience into choosing every one of their handpicked resorts worldwide. They are experts in all things beachy, and they understand that luxury for families is as much about freedom as idyllic, white sands and warm, blue seas.
So if this is your year to take priority on some of earth's loveliest beaches, have a look at the six chosen by Elegant Resorts where you can do just that.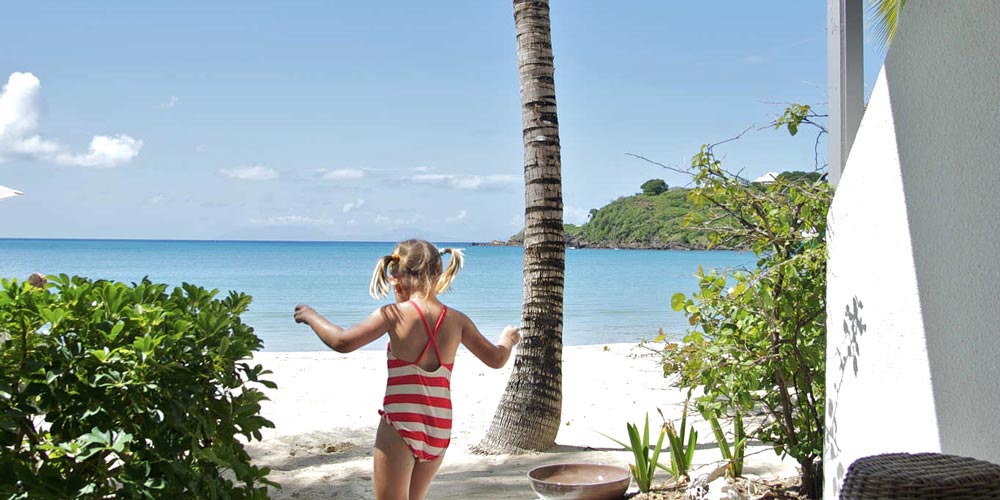 1/6  
Carlisle Bay, Antigua
Carlisle Bay is ridiculously beachy. It's also one of the few luxury resorts in the Caribbean to welcome babies as young as six months, and properly pamper them; right down to freshly prepared purees and peaceful sleeping arrangements – there's a beautifully designed wing here, exclusively for families.
Heaps of attention is lavished on older kids too. There are amazing clubs for junior adventurers; creative and exciting activity programmes during UK school holidays for seven to 12 year olds; and private swimming lessons, water sport tuition, and days out to legends like Sting Ray City, to soak up any spare energy.
Thoughtfully created spa treatments are perfect for soothing teens. And every kid's a mini-gourmand at Carlisle Bay, whether they're tucking into bento-box lunches or a lovingly prepped high tea; timed just right for you to try some spa soothing of your own.
The lowdown
Five star luxury resort on Antigua's lush, south coast; overlooking one of the island's 365 flawless, Caribbean beaches.
Cool Kids Club for children from six months to six years.
Blue Crew club and activity programme during school holidays for kids from ages seven to 12 years.
Water sports; Bubblemaker for first time divers from age eight; private swimming lessons.
Blue Spa, wellness centre and yoga pavilion.
Eight restaurants and bars; supervised, early evening high-tea for kids.
20 minutes east of 18th century English Harbour and Nelson's Dockyard.
Half-an-hour south of the Antiguan capital, St. John's: one of the prettiest, small, colonial cities in the Caribbean.
Seven nights in a Garden Suite at Carlisle Bay, including breakfast, from £7140 per family of three.
Learn more about beachy family holidays at Carlisle Bay with Elegant Resorts.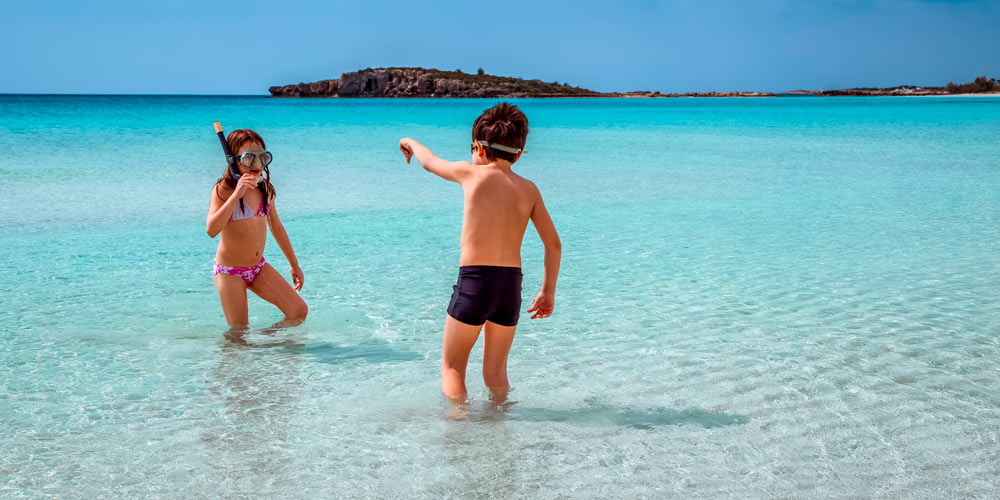 2/6  
Columbia Beach Resort, Pissouri, Cyprus
Columbia Beach Resort's effortless holiday spirit kicks in well before you arrive on the glorious south west coast of Cyprus. In fact, if you're bringing baby, you can feel it from the moment you book, pre-order essentials from the resort's BabyEase List, and start looking forward to travelling light, for a change.
Carefree is definitely the theme at Columbia. Lifestyle Concierges take care of everything from dinner reservations to days out, so you can relax completely. Interconnecting family suites make even bedtime fuss-free. And on nights when you want to stay up late, your concierge can easily arrange babysitting too.
Children from four months to 12 years get to be as cocooned, creative or active as they like at the resort's carefully designed kids clubs. There's also a Learn2Swim programme for little fish in training, and the fantastic Watersports Centre keeps tricky to please teens stocked up on excitement all holiday long.
The lowdown
Luxurious, village-style, five star resort on the south west coast of Cyprus.
Overlooking its own, private Blue Flag beach, with Watersports Centre.
Two resort swimming pools, kids pool, and Learn2Swim programme.
Cub Life Club and childcare for kids from four months to four years.
Four to 12 year olds have activity-packed fun at The Den Kids Club.
All five resort restaurants offer thoughtful kids' menus.
Award-winning Hébe Spa with indoor pool.
The ancient city of Paphos is a short drive west of the resort, famous for its UNESCO World Heritage Old Town; the Tomb of Kings; Paphos Archaeological Park, and a great waterpark for heritage-light days out.
Legendary Aphrodite's Beach is minutes away from Columbia. And lively Limassol, just half-an-hour east, is a must-do for older kids and teens.
Seven nights in a Junior Suite at Columbia Beach Resort, including breakfast, from £4460 per family of three.
Learn more about carefree holidays at Columbia Beach Resort with Elegant Resorts.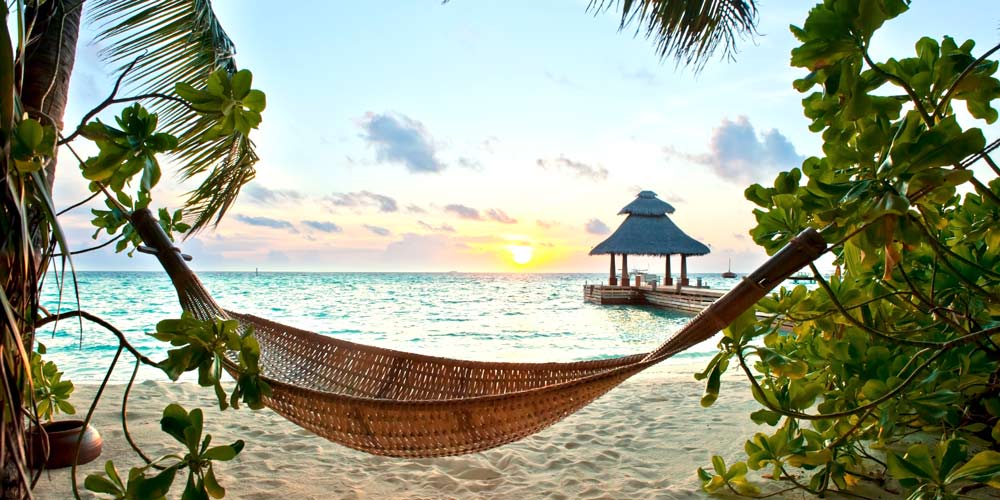 3/6  
Jumeirah Vittaveli, Maldives
Jumeirah Vittaveli is a beachy and beautiful Maldivian from its swaying palm trees to the last grain of gleaming, Indian Ocean sand. Only here, paradise focuses on families, and begins by being just 20 minutes from Malé Airport by catamaran; which is the next best thing to heaven after a long flight with kids.
Apart from blissfully easy transfers, the resort also has one of the largest kids clubs in the country, teen lounges and toddler play areas, cosy creche space for babies, and child-size water sports.
Together time is just as much fun, whether you're cycling round the island, hanging off a banana boat or having a family beach barbecue. And with three hours free babysitting every holiday, you can even sneak in some alone time at the award winning Talise Spa, or take an occasional night off for dinner with the grown-ups.
The lowdown
Luxury five star island resort on Bolifushi Island, South Malé Atoll.
One and two bedroom family villas with private pools and dedicated staff.
Kuda Koli Kids' Club for under 12s with sleep spaces for babies, toddlers' play areas, and family pool.
Teen lounge with movies screens, computers and WIFI.
Five-star PADI dive centre; non-motorised water sports; pedal boats and kayaks.
Five restaurants and bars; in-villa kids' high tea; family beach barbecues.
Award-winning Talise Spa and wellness centre.
Free three hours babysitting; buffet breakfast; free water sport's equipment; family bikes.
Fun cooking classes; family picnics; island hopping cruises; treasure hunts; beach games.
Learn more about Indian Ocean family holidays at Jumeirah Vitavelli with Elegant Resorts.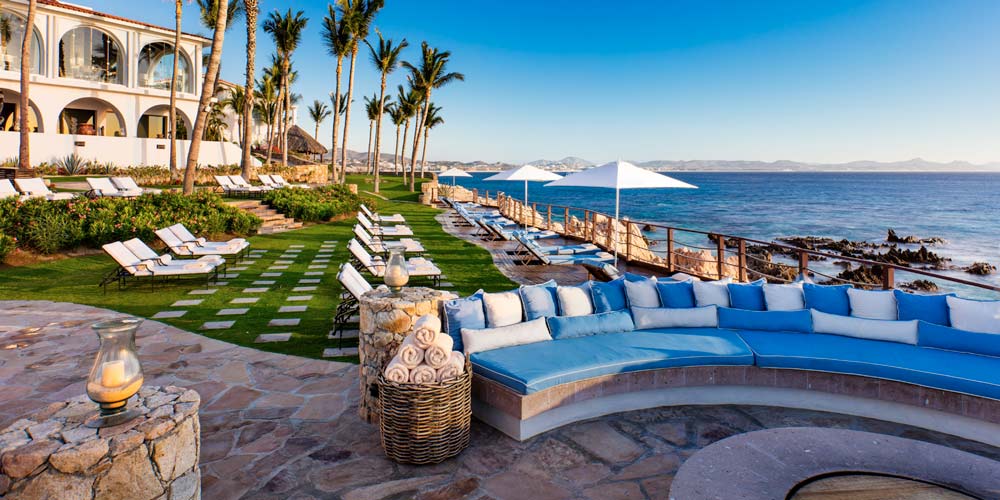 4/6  
One & Only Palmilla, Baja Peninsula, Mexico
The stunning Baja Peninsula is where colourful and richly cultured Mexico is whispered through with a hint of surfy Californian cool, and still manages to be its own, sweet self.
One & Only Palmilla sits beachfront on the Sea of Cortez, effortlessly elegant, but up for endless holiday excitement where families are concerned. Younger kids have amazing clubs when they want to join in, and complete freedom to explore, when they don't. The resort's TeensOnly programme looks out for older adventurers with everything from surfing lessons to high-energy beach sports.
And family fun takes the shape of whale watching cruises, days out on the Baja Desert, tending the resident turtles, or just about anything else you can dream up.
The lowdown
Five star luxury resort, beachfront on the Baja Peninsula.
Choice of one-bedroom suites and private, family villas.
KidsOnly children's club for ages four to 11 years.
TeensOnly club for over 12s, plus specialist surf programme.
Complimentary water sports. Family snorkelling, sailing, and outdoor adventures.
Choice of restaurants and bars, including Michelin-starred, SEARED.
Multi award-winning One & Only Spa.
Whale watching cruises from December to March; 4 x 4 Baji Desert adventures; sailing on the resort's private yacht.
One & Only Palmilla is just minutes from San José del Cabo for interesting art galleries and shopping.
Seven nights in a Junior Oceanview Suite at One & Only Palmilla, including breakfast and transfers, from £8950 per family of five.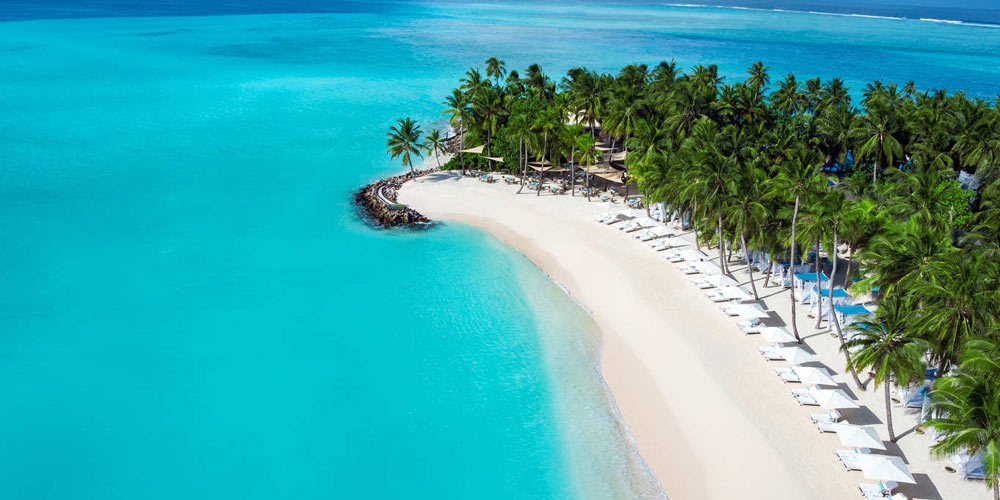 5/6  
One & Only Reethi Rah, Maldives
With no less than 12 gleaming beaches, One & Only Reethi Rah is one of the Maldives' larger island resorts, and a firm favourite with celebrity families. Although it's hard to tell who's who, since everyone is treated like a VIP here.
KidsOnly, OneTribe, and TeensOnly clubs take extravagant care of children from as young as four. The Indian Ocean is put to good use for all sorts of water sports. There's a fantastic beach club with lazy-day hammocks and resident DJs. Families can go sailing or diving, have a picnic or fly off in a seaplane. And, when you want to catch a breath, the One & Only Spa is only the perfect excuse.
The lowdown
Luxury Indian Ocean resort island in North Malé Atoll.
One and two bedroom family villas with private pools.
12 beaches, off-shore coral reefs, six kilometres of coast.
KidsOnly children's club for ages four to 11 years.
OneTribe and TeensOnly club for over 12s.
Complimentary water sports; diving; snorkelling; cycling.
Choice of restaurants and bars, including fun family beach bar.
Award-winning One & Only Spa.
Seaplane and sailing adventures, island hopping cruises, sandbank picnics.
Seven nights half-board in a family beach villa at One & Only Reethi Rah, including transfers, from £9880 per family of five.
Learn more about family beach holidays at One & Only Reethi Rah with Elegant Resorts.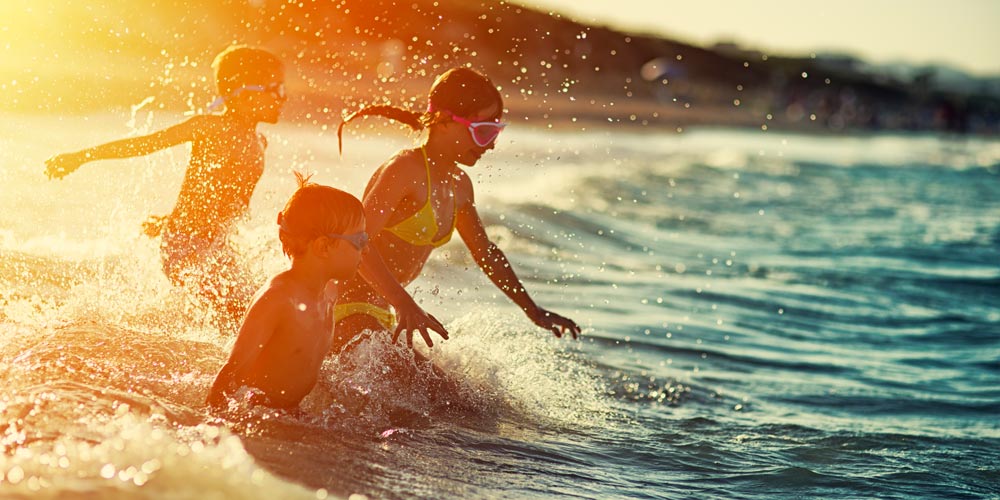 6/6  
Parklane, Limassol, Cyprus
The stunning south coast of Cyprus is drenched in myths, but it's a legend in the making that's fascinating families most at the moment. New for 2018, the Parklane Luxury Collection Resort & Spa is a mini-paradise for kids, indulgent with grown-ups, and brilliantly beachy for everyone.
Children can travel light on holiday here, all they need is imagination, and The Princess and The Pirate Kids Park does the rest. It's one of the largest outdoor play spaces in any European resort, and designed to enthral anyone over the age of four. There's also an excellent creche for babies and toddlers, and sporting older kids and teens, have none other than Rio Ferdinand to help top-up their football skills.
The lowdown
Newly opened, five star family resort, oceanfront in Limassol.
Interconnecting family rooms and suites.
Beachfront in 25 acres of garden, overlooking the Mediterranean.
Children's creche for under threes.
The Princess and The Pirate Kids Park for four years and over.
Football coaching for older kids and teens with Rio Ferdinand.
Three swimming pools, and children's play pool.
Kalloni Spa and Wellness Centre.
Minutes from historic Limassol Old Town, charming waterfront, and Limassol Castle.
Seven nights in a Premium Guest Roomat Parklane, including breakfast, from £4690 per family of three.
The perfect family beach holiday is an individual choice. So if yours isn't here, call Elegant Resorts on 01224 897 396, speak to one of their expert travel consultants, describe your dream, and let them find it for you.