Awesome views are always inspiring, but at the moment they're in short supply. If kids are tired of looking at the same old things right now, check out 11 of the world's best vantage points and the views that go with them. Then go visit Google Earth and take a virtual tour; not exactly like being there, but good fun until we can all go gaze again for real.

11/11

View from Pena Palace, Sintra, Portugal

The Palace of Pena stands boldly atop a rocky peak, which is the second highest point in Portugal's Sinatra hills. Standing proudly at 528 m above sea level, it was built in such a way that it would always be seen from any point in the park, Parques de Sintra. A former a monastery, King Ferdinand II made his mark by building an impressive new wing in the 19th century. Visitors can walk around these walls, looking down on Sintra below. Let kids see the views from Pena on Google Earth right now.

Find more awesome views in Portugal with Family Traveller

10/11

  View from the Empire State Building, New York

More than just an impressive view, the Empire State Building is an immersive experience inside an iconic landmark. Not only will you get to take in New York's incredible skyline from the 102nd floor, your visit also includes a wide range of exhibits on the 80th Floor. Expect to be wowed by anything from the building's history described through original period pictures and construction notes to New York's archaeological history or how the Empire State Building approaches sustainability in the 2020s. Let kids see views from the Empire State Building on Google Earth right now.

Find more awesome views in New York with Family Traveller

9/11

 The view from the Scallop at Aldeburgh beach, England

In 2003, just north of Aldeburgh beach in Suffolk, a tribute to one of the twentieth-century's composers, Benjamin Britten was unveiled – the Scallop. The four-meter high steel sculpture is the creation of artist Maggi Hambling and a crucial part of her vision was that at the centere of the sculpture, where sounds of the wind and waves are concentrated, visitors can sit and allow themselves to escape into nature, even if only for a couple of minutes. After spending a little bit of time on the beach looking out into the sea, even the most flustered of parents will come away with a feeling of clarity and calm – promise. Let kids see views from Aldeburgh Beach on Google Earth right now.
Find more awesome views in England with Family Traveller

8/11

 The view from the Grand Canyon Skywalk, Grand Canyon West, Arizona

The Grand Canyon Skywalk is definitely tailored for people with a head for heights – guests stand on a horse shoe platform made of glass, that juts out over the canyon. There's nothing but air separating you from the earth, 2,000 feet below. Will you be brave enough to look down? If you've got little adrenaline-seekers in the family, you won't be able to drag them away. Let kids see views from the Grand Canyon Skywalk on Google Earth right now.
Find more awesome views in Arizona with Family Traveller

7/11

 The view from Sistine Chapel ceiling, Rome

Incredible views extend further than your typical sunset or skylines. If you really want to be blown away by a view, the intensity and detail of the Sistine Chapel ceiling will leave you speechless. The ceiling was painted between 1508 and 1512, and to reach the top of the building, Michelangelo designed his own scaffolding. Contrary to myth, the painting was done from a standing position rather than lying down, and kids will be fascinated by imagining a great artist working in such difficult conditions. Take them to see the Sistine Chapel on Google Arts and Culture right now.
Find more awesome views in Rome with Family Traveller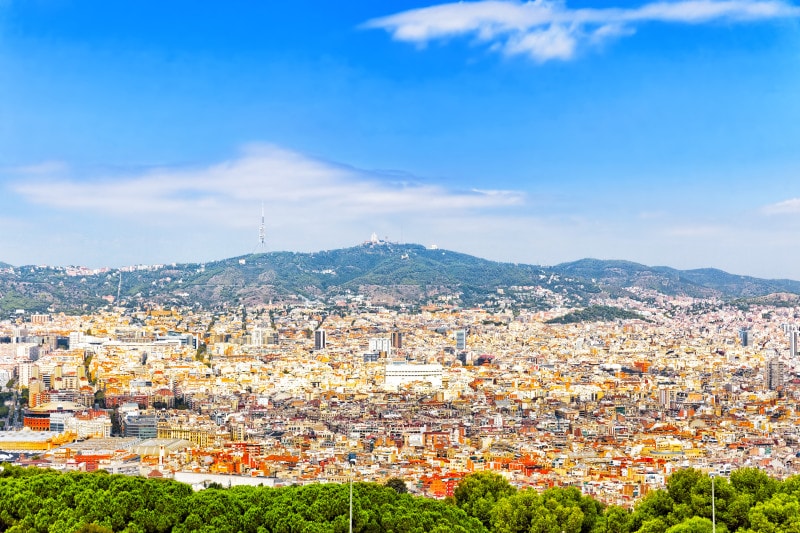 6/11

 The view from Montjuic Castle, Barcelona

A thrilling funicular ride from Barceloneta Beach brings you to  Castell de Montuic set more than 170m above sea level on the peak of Barcelona's Montjuic Mountain. It's the perfect place to get away from it all and take in some indescribable views. Every corner of the Castle overlooks a different point in Barcelona, although the views overlooking the city really are second to none. Guided tours are available in both Catalan and English but sometimes they're something magical about exploring scenery without a plan and just seeing where it takes you. Let kids see views from Montjuic Castle on Google Earth right now.
Find more awesome views in Spain with Family Traveller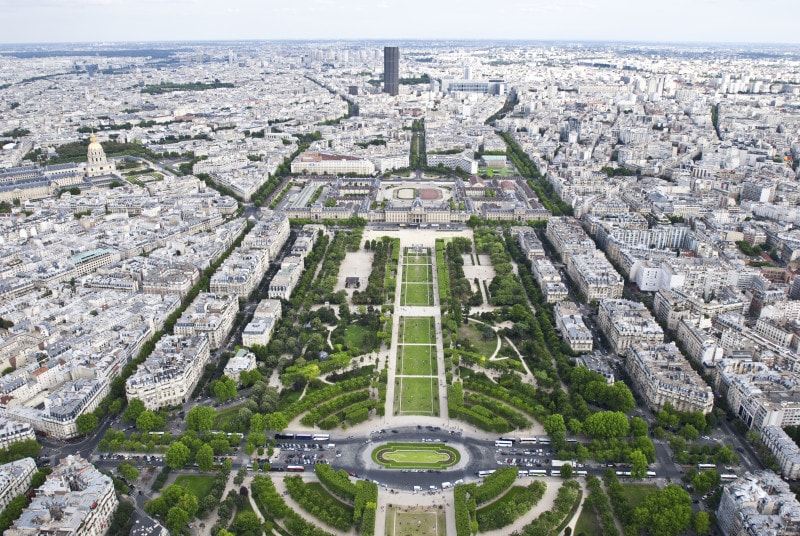 5/11

 The view from the Eiffel Tower, Paris

When you think of Paris, a few things may spring to mind; delicious pastries, vast museums and the Eiffel Tower. There are three parts to the tower; the first level has a transparent floor that offers a brand new experience with a quirkier view – although if you're prone to a little vertigo you should give it a miss. The second floor has a 360° view of Paris. If you think it couldn't get any better, catch the glass elevator (yes really) and go right to the top for one of the most awesome urban panoramas in the world. Let kids see views from the Eiffel Tower on Google Earth right now.
Find more awesome views in Paris with Family Traveller

4/11

 The view from The Shard, London

More often than not, the hustle and bustle of London's city can take away from the beauty of all the historical landmarks it has to offer. But if you want to get a peaceful overview of London's architecture, the best look-see is The View from The Shard. At almost twice the height of any other viewing platform in London, visitors can potentially see up to 40 miles on a clear day. And if the clouds ruin the view and you can't see at least three of the top landmarks (London Eye, St Pauls Cathedral, The Gherkin, Tower Bridge and One Canada Square), you get another ticket free to return to The View from The Shard within three months. Check out The View from The Shard with kids on Google Earth right now.
Find more awesome views in London with Family Traveller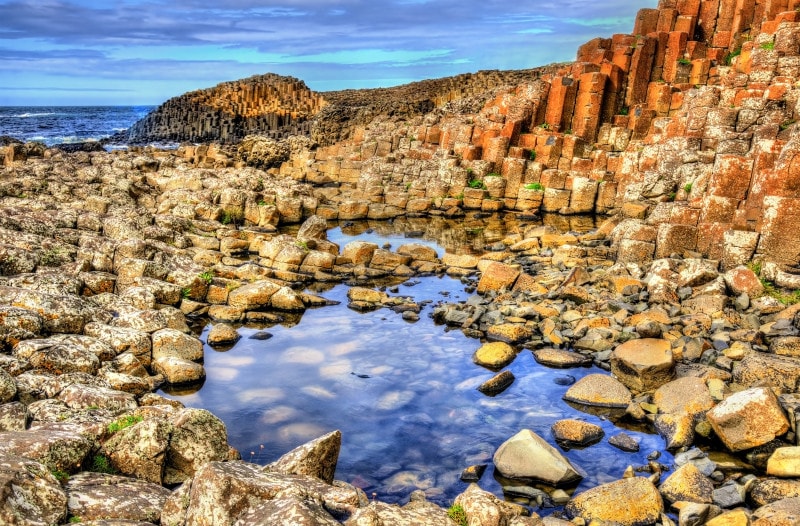 3/11

 The view from Giant's Causeway, County Antrim, Ireland

For those who find comfort from around water, there really is no better viewpoint than the Giant's Causeway in Northern Ireland. Tucked between the North Atlantic and the stunning Antrim Coast it's no surprise the Giant's Causeway come with seriously spectacular views – as well as plenty myths and legends, wild tales and fascinating science too. Take kids for a look at the Giant's Causeway on Google Earth right now.
Find more awesome views in Northern Ireland with Family Traveller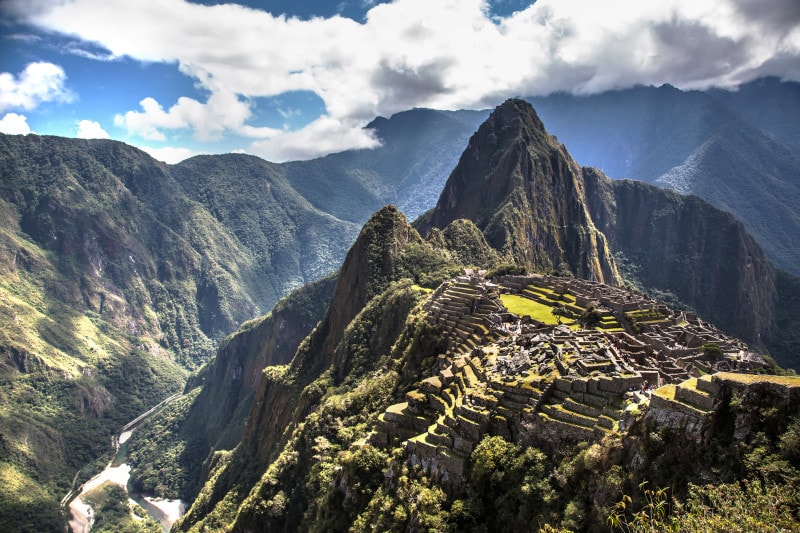 2/11

  The view from Machu Picchu, Peru

This famous Inca city stands 2,430 metres above sea level in the Andes, and rewards you with dizzying views. Machu Picchu's true purpose is hotly debated, but it's been deserted since the 15th century. Today visitors can see the well-preserved citadel rising into the clouds and be awed by the Inca's expertise in creating something so inspiring in such an isolated location.

Your little hikers might even get a chance to spot llama roaming round Machu Picchu. Not to be confused with Alpaca: llamas have larger banana-shaped ears, whereas an alpaca has smaller 'pickle' shaped ears. See what else kids can spot at Machu Picchu on Google Earth right now.
Find more awesome views in Peru with Family Traveller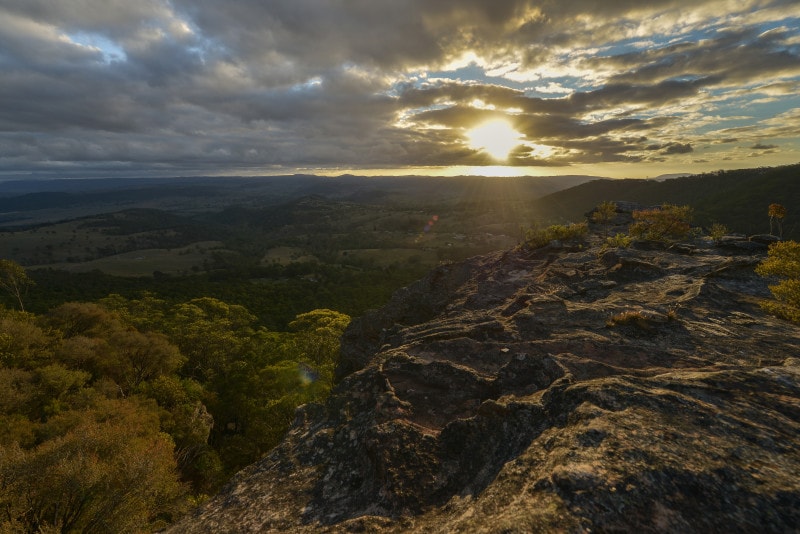 1/11

 The view from Hassans Walls Lookout in the Blue Mountains, Australia

The Blue Mountains region in New South Wales, Australia is known for dramatic scenery; steep cliffs, waterfalls and charming villages. But these are nothing compared to the view from Hassans Walls; the highest lookout in the Blue Mountains, approximately 1,100 meters above sea level. Let kids check out the view from Hassans Walls on Google Earth right now.
Find more awesome views in Australia with Family Traveller
Ready to try more world travel from home? Take a look at the 10 best virtual museum tours to take with kids right now. And if enjoyed the awesome views with kids, follow Family Traveller on Instagram and Facebook and share your stories – or just say 'hello'.