There's something magical about outer space; the mystery of not knowing what's out there is irresistibly intriguing. We all know a kid who wants to be an astronaut when they grow up so we're introducing the most out-of-this-world places to visit on planet earth, guaranteed to rocket-fuel their interest in the cosmos!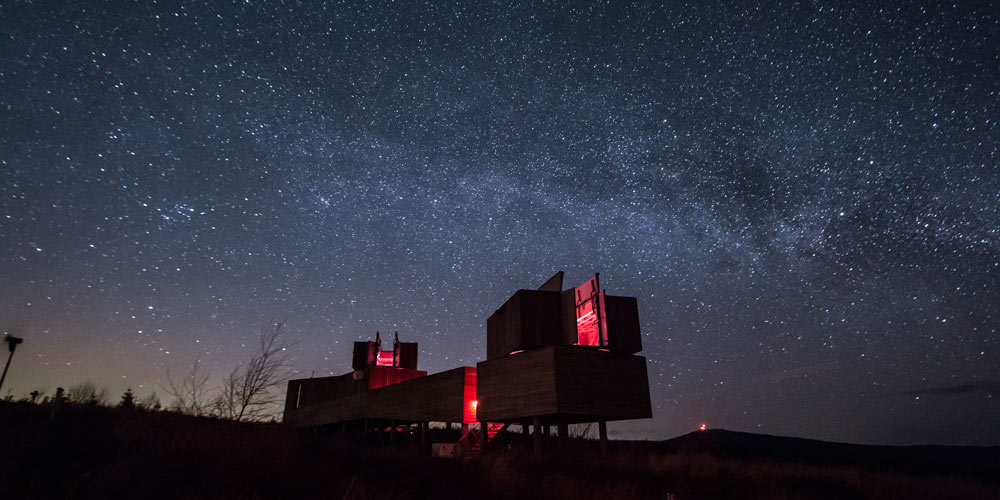 1/10

 Kielder water and forest park, Northumberland, UK

Home of the largest Dark Sky Park area of protected night sky in Europe, Kielder water is arguably the best place in the UK to view constellations. 580 square miles of dark sky give budding astronauts the perfect playground in which to explore Kielder Observatory and use the large telescopes under the supervision of expert astronomers. In summer visitors can take a look at the Milky Way, shooting stars, comets and even the surface of the Sun, while winter is best for observing 'deep sky' objects such as distant galaxies. The Observatory hosts events every evening throughout the year such as lectures, which include observing, astrophotography and family events with activities for children. Kielder is also home to over 50% of the red squirrel population in the UK, making it a great place for a family day out in nature.

Price: Visiting Kielder is free. For the observatory, buy tickets on their website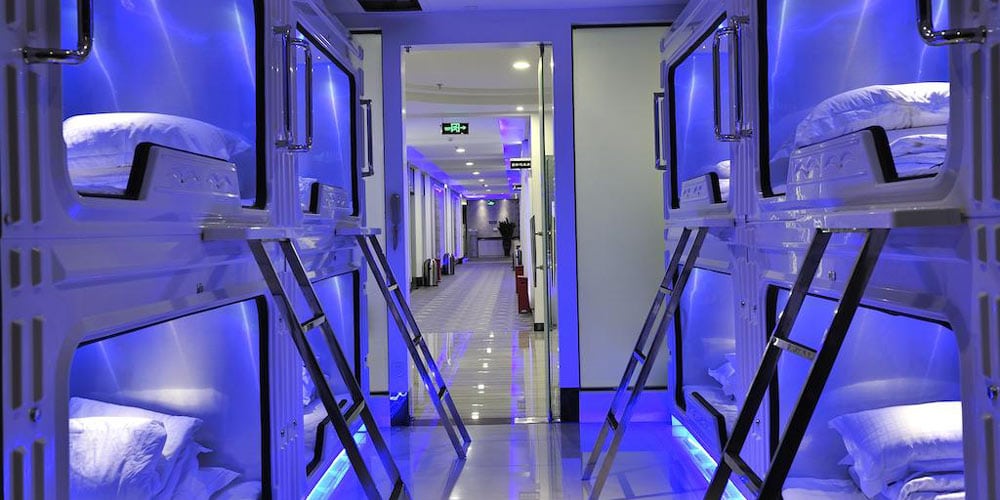 2/10

 Penheng Space Capsules, Shenzhen, China

Arguably the most futuristic hotel in the world, the Penheng Space Capsules in Shenzhen take technology to the next level. Staffed by real robots and with each room illuminated in blue LED light, the hotel offers meticulously designed sleeping pods with flat-screen televisions, work desks and air conditioning. Guests can enjoy a bite to eat in the futuristic restaurant (serving Western and local food) and watch space-themed films on the big screen. The Penheng Space Capsules are incredible value, with slippers, toiletries and free WiFi included for just £10 per night!

Price: £10 per person per night
Find out more and book at booking.com
3/10

 Mount Teide stargazing experience, Tenerife

Head into the heart of the UNESCO World Heritage Site of the Teide National Park to experience black skies carpeted with glistening stars. With a backdrop of mountains and volcanic rock, this is one of the most scenic places to view stars in Europe. Using powerful telescopes guests will be able to pick out constellations and even view Saturn's rings and the moons of Jupiter. Bring a blanket and huddle together as you take in the guide's information (a multilingual commentary is provided). After spotting stars and noting down galaxies, head back down the winding road, spotting Spain's tallest volcano on the way. Experiences last 45 minutes so are ideal as a taster introduction to astronomy.

Price: The stargazing experience costs £26 per person.
Find out more and book tickets at Viator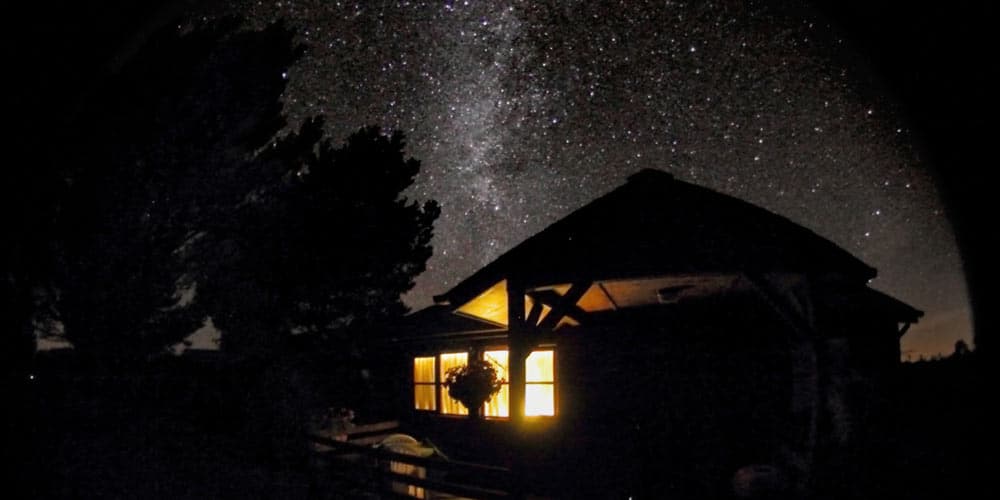 4/10

 Astro Adventure break, Devon, UK

Situated on the border of Devon and Cornwall, Astro Adventure holidays are ideal for stargazers. Stay in a timber lodge with outdoor swimming pool, set in quiet countryside with minimal light pollution. A dedicated observatory houses a 20-inch Dobson telescope for guests to use and the lodges have a swing set, wildflower meadow and field for football and cricket just next door. The beaches of Cornwall and national parks of Devon are a short drive away, where more quality stargazing can be found. Lodges sleep four people comfortably and have fully equipped kitchens and free WiFi.

Price: A week's Astro Adventure holiday starts from £305.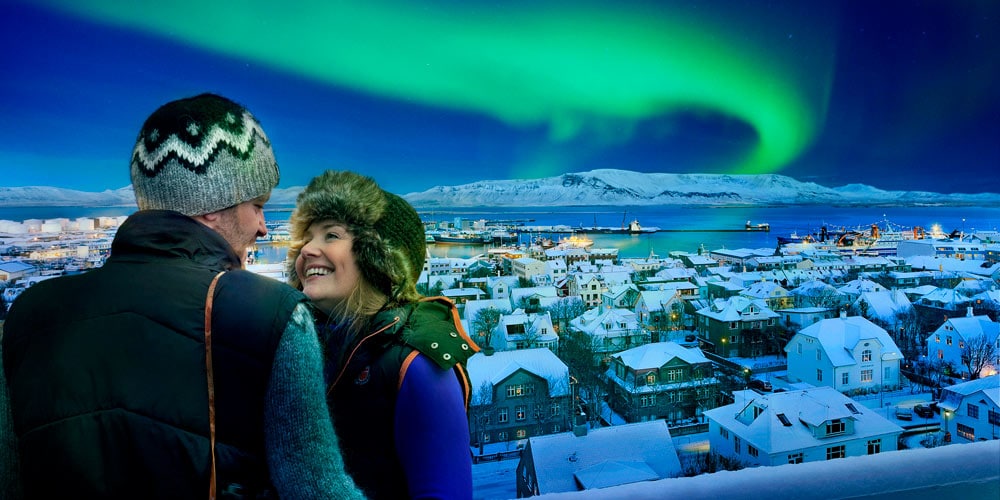 5/10

 Three-night Northern Lights break, Iceland

Experience the once-in-a-lifetime phenomena of the Northern Lights in Iceland. Flying to the capital of Reykjavik, guests will explore the tundra-like environment of Iceland's landscape and go in search of the Aurora Borealis. Sometimes appearing in lava fields, sometimes deep into the countryside, the Aurora are a spectacular sight that little ones will never forget. Visitors will head out on a coach equipped with free WiFi so they can share the experience with loved ones back home, and will stay in a local hotel with a swimming pool and traditional sauna. Optional activities include visits to the Blue Lagoon and the famous geysers. Flights with Icelandair are included.

Price: A three-night break including flights, B&B accommodation and a Northern Lights tour starts at £299 per person.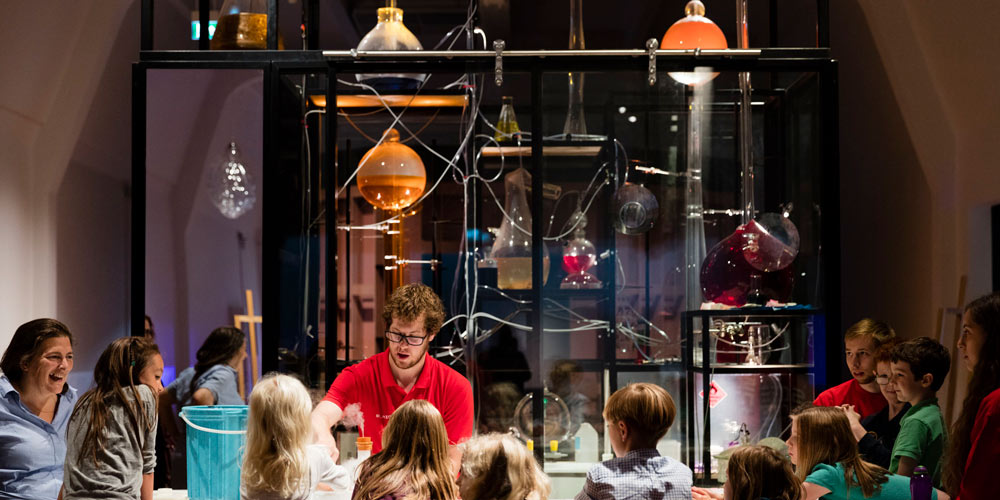 6/10

 Science Night at the Science Museum, London

Children aged 7-11 will love being locked in the Science Museum after all the other visitors have gone home. After setting up camp, young scientists will get involved in exciting experiments with the Science Museum staff, enjoy team games and get stuck into science challenges to win prizes. After an evening of raucous fun it's time to settle down for the night among some of the most famous galleries and exhibits in the world. The next morning after breakfast children will be able to see an exclusive showing in the 3D IMAX cinema before visiting the gift shop and are welcome to stay in the Science Museum for another day of educational fun.

Price: £60 per person
Find out more about Science Night at the Science Museum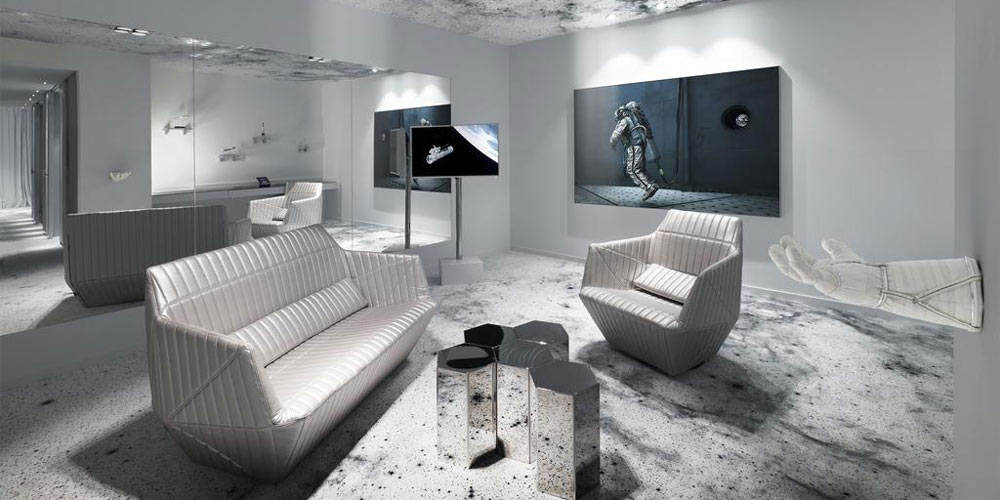 7/10

 A stay in the Space Suite, Grand Kameha Zurich, Switzerland

Older children who are serious about space will go wild for this suite that is truly out-of-this-world. The bedroom features a floating bed, 'rocket-launcher' lights, metallic furniture and pictures of astronauts and galaxies, as well as decor including real astronaut space gloves! There is even a live NASA feed that can be streamed into the room and teens and parents can enjoy an 'anti-gravity' facial treatment designed especially for the suite. A selection of astronomy-themed books, music and DVDs are included with the room so space fans can really indulge their passion. The Grand Kameha is five minutes from Zurich airport and a quick tram ride into the heart of the beautiful Old Town, with lots of child-friendly parks and activities.

Price: One night in the Space Suite costs £1200
Find out more and book at booking.com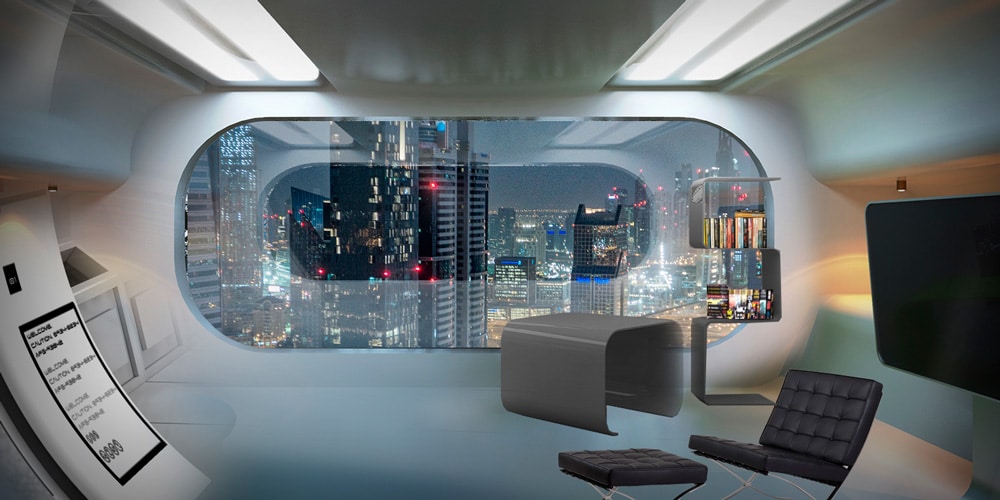 8/10

 Sci-Fi Hotel, (yet to be opened), Europe, U.A.E and USA

A stay at one of the upcoming Sci-Fi hotels will be an unforgettable experience for kids and adults alike. Creating an immersive experience for guests, the creators of the hotel aim to have guests feel as though they are staying on a working spaceship or within the set of a Sci-Fi film. Gamer pods will be popular with kids and teens, and communal lounges designed like rocket control rooms allow guests to mingle and share the experience. The corridors of the hotel will be curved, like the modular family rooms, and every detail thought through to fit in with the outer-space theme.

Price: Yet to be confirmed
9/10

 Star Beds at Loisaba Conservancy, Kenya

Experience the land meeting the sky with a stay at the Loisaba Conservancy in the plains of Kenya. Families can choose to sleep on the Starbeds; luxury four-poster beds that are wheeled out onto wooden platforms that look across the savannah. Families can enjoy unparalleled views of the night sky, with no light pollution and a vista including Mount Kenya. Bring a telescope and binoculars to spot constellations as well as animals such as giraffe, lions and buffalo as they roam underneath your accommodation, and chat with your Maasai warrior hosts about the resident hippo family in the nearby lake.

Price: Dependent on season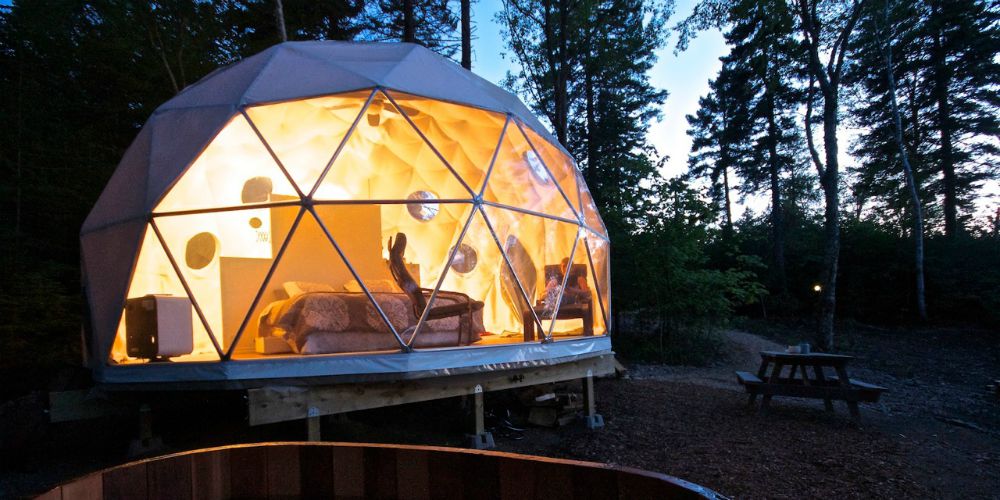 10/10

ADULTS ONLY: 

Two-night Stargazer Dome experience, Ridgeback Lodge, Canada
Take camping to the next level with a stay in the Stargazer glamping pod that will fit your entire family. The uniquely shaped domes have clear panels in the roof to allow natural light into the pods, and at night-time guests can take in the magnificence of the dark sky from the comfort of queen-sized beds. A separate Deluxe cabin is also included with the booking of the Stargazer pods- this has a comfortable lounge, fully equipped kitchen and bubbling hot tub to combine luxury with the back-to-nature experience.
Price: £206 for two nights in the Stargazer Dome with Deluxe Cabin (sleeps up to six people)