Travel with kids has incredible benefits, both for their education and to gain quality time together as a family. More families are becoming interested in making their travel time as ethical as possible, with eco-holidays and child-friendly volunteering trips on the rise. We've discovered some amazing trips that will give you memories to last a lifetime, while leaving a legacy that will last longer.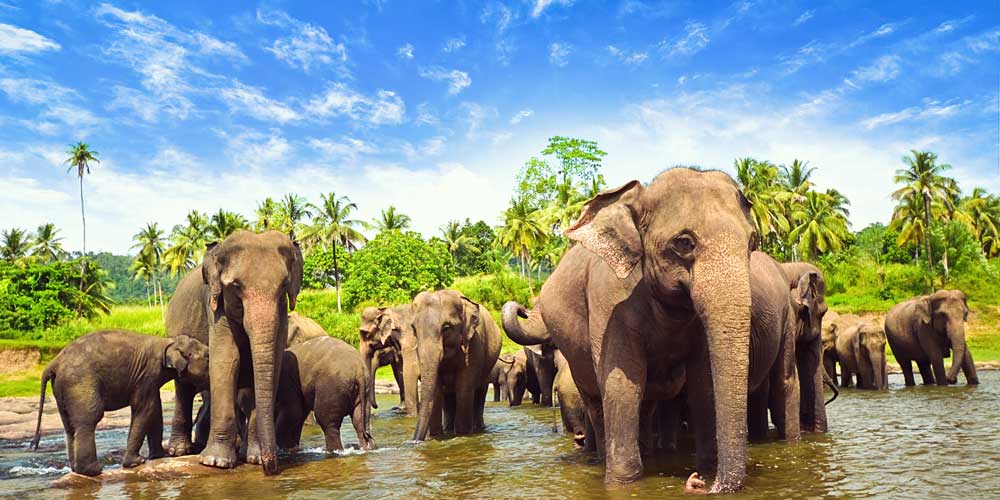 1/11

 All-inclusive family volunteering with elephants in Thailand

Teenagers aged 14 and older and their parents can enjoy a Jungle Book experience at this elephant rescue centre in the hills of Thailand. The 15 elephant residents will benefit from the volunteers' help as they prepare the elephants' food, feed them, bathe them in the river and walk them through the forest. The elephant refuge is part of a larger wildlife sanctuary that's home to over 400 other animals such as macaques, gibbons, sun bears and more; this really is an animal-lover's paradise! A national park and beach are within a 20 minute drive, so this is an ideal spot for a family holiday with a difference. This project is also involved with an educational campaign to teach children and local residents about animal care and activism against animal cruelty, as well as rehabilitation projects to try and release as many of the animals as possible back into the wild.

What's included: All meals, local accommodation (home-stay or basic hotel), pre-trip support, transfers to and from Colombo airport, 24/7 support staff and training.

When: Seven days; dates to suit

Price: From £639 per person per week and £864 for a fortnight for 14-16 year olds; £739 per week and £924 for a fortnight for adults aged 16+ (dependent on dates).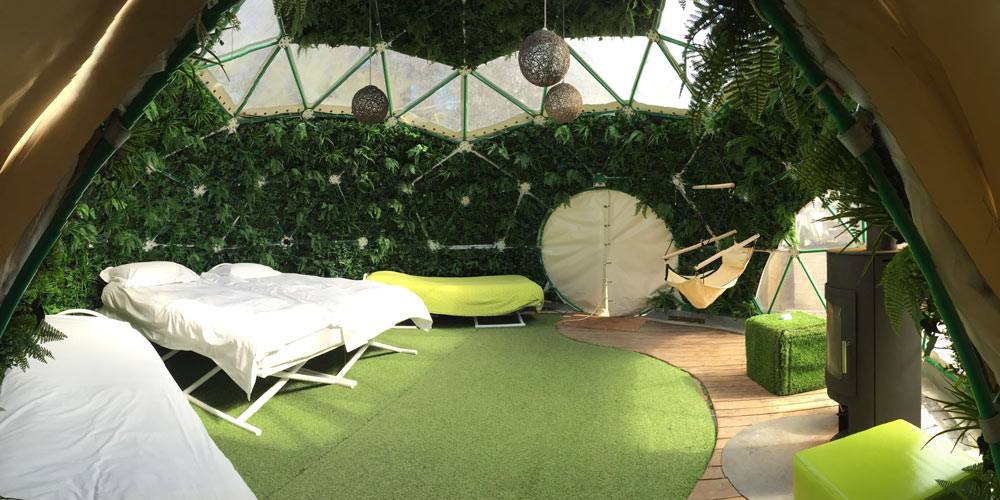 2/11

 Green Dome glamping, Gloucestershire, UK

Taking a break in your home country is an eco-friendly way to start your holiday, as driving produces far less carbon emission than flying. Safe in the knowledge that your stay-cation is off to the best start, your family can enjoy a stay in the Green Dome at the Domeland encampment in Gloucestershire. Voted "Best Luxury Campsite" by National Geographic Traveller, it guarantees a family holiday to remember. With walls of foliage, carpet and furniture made from faux-grass and a wood-burning stove, the Green Dome combines a back-to-nature experience with comfort and luxury. On site there are bushcraft courses available and nearby is the Forest of Dean, perfect for exploring nature with little ones. Double beds and luxury linens are included, as well as hammock-beds and giant bean-bags for kids. Campfires are allowed and guests can order breakfast or go the whole hog and try the 'Fed up and board' package with everything taken care of, from oven-fired pizza to slow-cooked barbecue favourites.

What's included: Three nights' accommodation in the Green Dome at Domeland, Gloucestershire, including beds and luxury bedding for four people.

When: 28 May-2 June 2018

Price: £595
Find out more and book at Dome Garden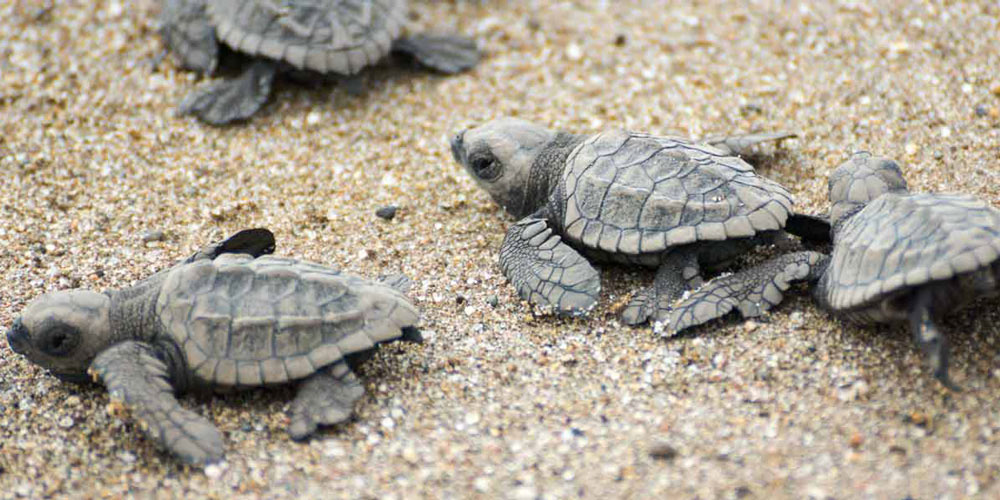 3/11

 All-inclusive family volunteering with sea turtles in Sri Lanka

Partnering with local projects that contribute valuable time and resources to the Sri Lankan communities, your family will get up close and personal with some of the world's most magnificent sea creatures in a week-long volunteering holiday. Each morning guests will head to the turtle sanctuary to help care for the turtles. Activities range from cleaning the turtle tanks, feeding the resident turtles, maintaining the egg hatcheries and showing visitors around. Then it's time to head down to the beach, where volunteers monitor egg-laying sites, re-bury eggs and even release the tiny hatchlings into the wild. In the afternoons, visitors can help teach English at a local kindergarten or monk school, or volunteer in one of the Sri Lankan tsunami camps.

What's included: All meals, local accommodation (home-stay or basic hotel), pre-trip support, transfers to and from Colombo airport, 24/7 support staff and training.

When: Seven days; dates to suit

Price: From £499 per person (dependent on dates)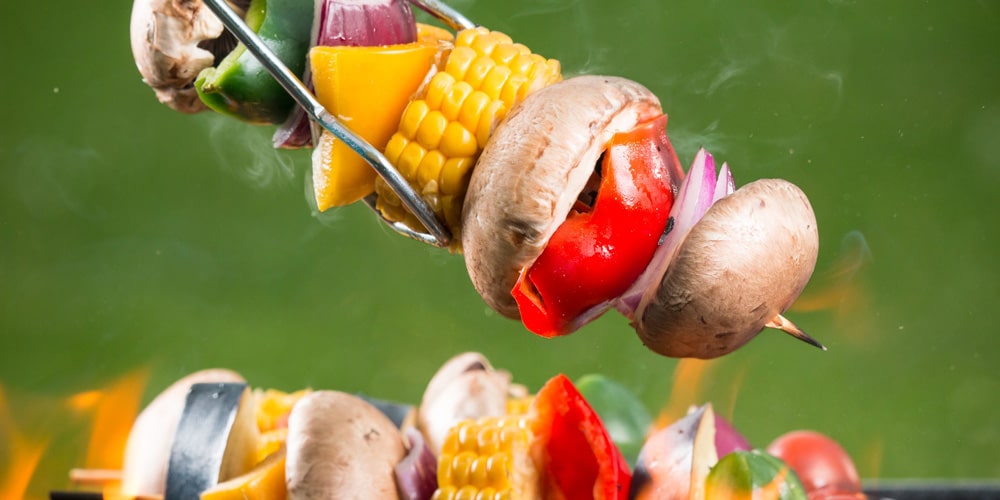 4/11

Vegan Camp, Gower Peninsula, Wales

The annual social gathering is this year set in the beautiful Gower Peninsula in the heart of Wales. Vegan families from all over Europe gather to enjoy a time of eco-friendly food, camp life and lots of fun workshops and activities. Communal meals are a much loved part of the camp, as are the family talent shows and trips to local beaches and the countryside. Depending on who attends the camp, workshops and classes can range from circus skills, surfing, rock climbing, orienteering and organic cookery classes- the possibilities are endless! Camp fires and gazebos are allowed, and there's an on-site vegan shop selling everything from pasties to carrot cake. Families can even order food shops to be delivered to the site! Vegan Camp is a great opportunity for like-minded people to come together to celebrate eco-friendly eating and the stunning scenery of the Welsh coast.

What's included: A tent pitch with optional electricity, workshops and activities, and access to the camp swimming pool

When: 29 July-13 August 2018

Price: £8 per adult and £6 per child, per night
Find out more and book at Vegan Camp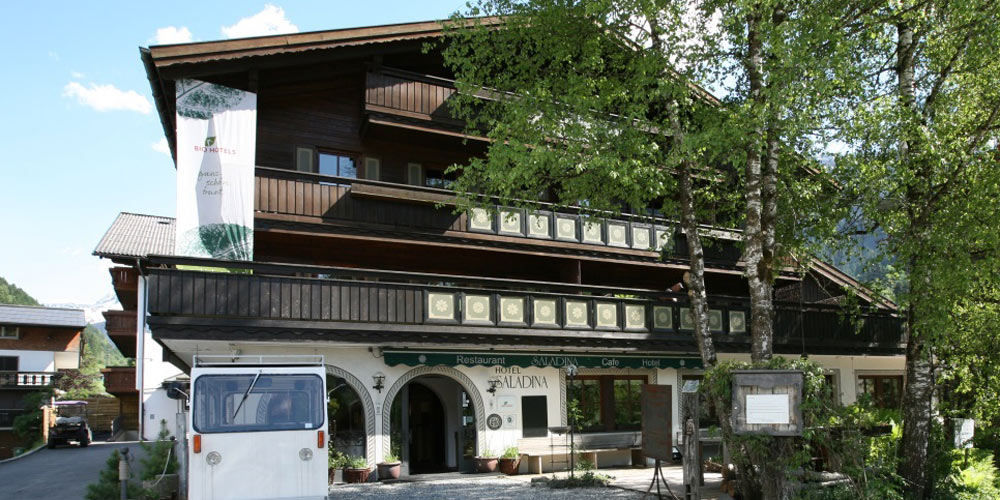 5/11

 Full-board at the Bio Hotel Saladina, Vorarlberg, Austria

Enjoy a nourishing outdoor holiday with a stay at the Bio Hotel Saladina in the state of Vorarlberg, Austria. The Bio Hotel concept means that only the finest organic ingredients are included in the food, cosmetics and toiletries, making it a healthy and environmentally kinder option for a family holiday. Families can enjoy all-inclusive sporting activities with the Active Park Montafon, including Nordic walking tours, mountain biking, entertainment for children aged 5-13 and even water gymnastics. The Bio Hotel Saladina will keep families fuelled up with a hearty buffet breakfast, lunchtime soups, an afternoon tea cake buffet and a daily five course meal. Families can enjoy unlimited use of the mountain cable cars and lifts in the local area, so there is no end to how much you can explore!

What's included: Three nights' full-board (called 'three-quarters board' at the Saladina) including entertainment, sporting activities and cable car passes.

When: Three nights; dates to suit

Price: From £265 per person (dependent on dates)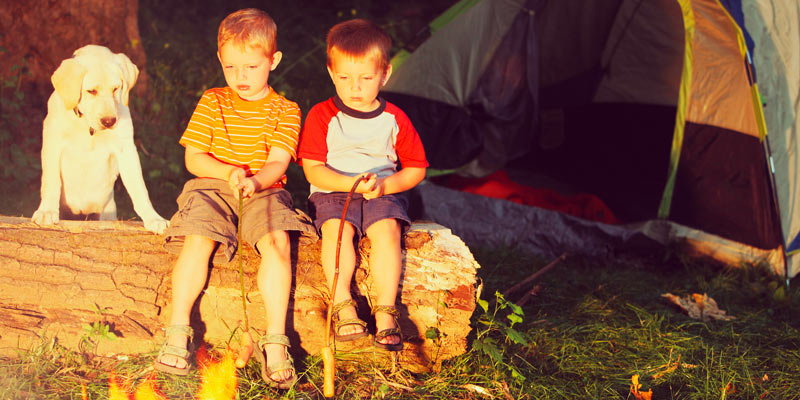 6/11

 Camping at Fox Wood campsite, West Sussex, England

For families who really want to get back to basics, the Fox Wood campsite in the countryside of Sussex is a great option. This off-grid site has composting toilets with water pumped from an underground well and the showers are powered by gas. Don't worry, though- the campsite has 4G reception so you won't be completely cut off from civilisation! Guests can explore Angmering Park with its 1300 acres of woodland, countryside and footpaths, ideal for outdoorsy families. There are three country pubs within walking distance if you don't fancy cooking, and firepits and campfires if you do. Last year Fox Wood was voted as one of the UK's Top 25 Coolest Campsites, so book your break and see what the fuss is about!

What's included: Three nights' pitch including a fire-pit at Fox Wood campsite in West Sussex

When: Three nights; dates to suit

Price: £45 per night per pitch (for up to five people)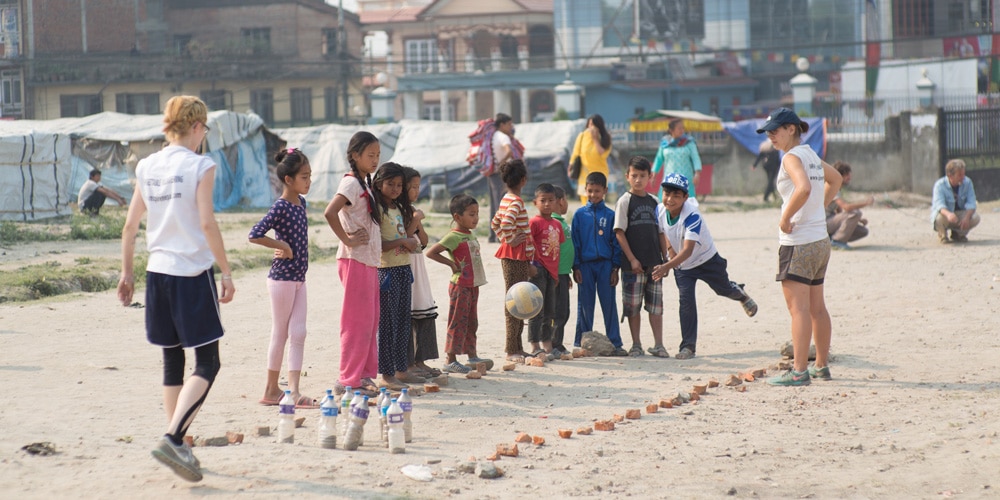 7/11

 Family volunteering and adventure holiday, Nepal

Experience the best of both worlds with this week-long volunteering and adventure holiday in Nepal. Families will spend the first half of their trip having a cultural orientation session with a local support team before volunteering in educational projects with local children, helping with English lessons and giving your kids the opportunity to socialise with, and learn from, Nepalese children. After a few days of helping in the school, your family will head to the picturesque Chitwan national park where you will have the opportunity to explore the jungle, experience a wildlife safari and visit elephants and other native Nepalese animals. Optional activities include ziplining, paragliding or taking a sunrise hike to a small village overlooking Phewa lake.

What's included: Two nights in a hotel and five nights in a Nepalese home-stay, half-board dining, pre-trip support, some excursions, a Kathmandu guided tour and project training and support.

When: Seven nights; dates to suit

Price: From £599 per person (dependent on dates)
8/11

 Family yoga and mindfulness retreat, France

Parents wanting to share their love of yoga with their children will find this French yoga retreat an ideal option for a family holiday. Staying in a large house, families can explore the grounds and swim in the natural lake found in the gardens surrounding the accommodation. A daily yoga class is put on for children aged six to twelve, while adults can enjoy two daily yoga classes incorporating Ashtanga, Yin, Hatha, Kriya, Vinyasa and Iyengar practises. There are also daily meditation and mindfulness sessions, and guests can enjoy three wholesome vegetarian meals each day, as well as unlimited herbal teas and snacks. There are also craft and nature activities for children.

What's included: Full board and unlimited snacks; family-room accommodation in a large house; yoga lessons for children and adults; meditation practise sessions; nature walks and activities for children

When: Eight days, 11-18 August 2018

Price: £1700 for a family of four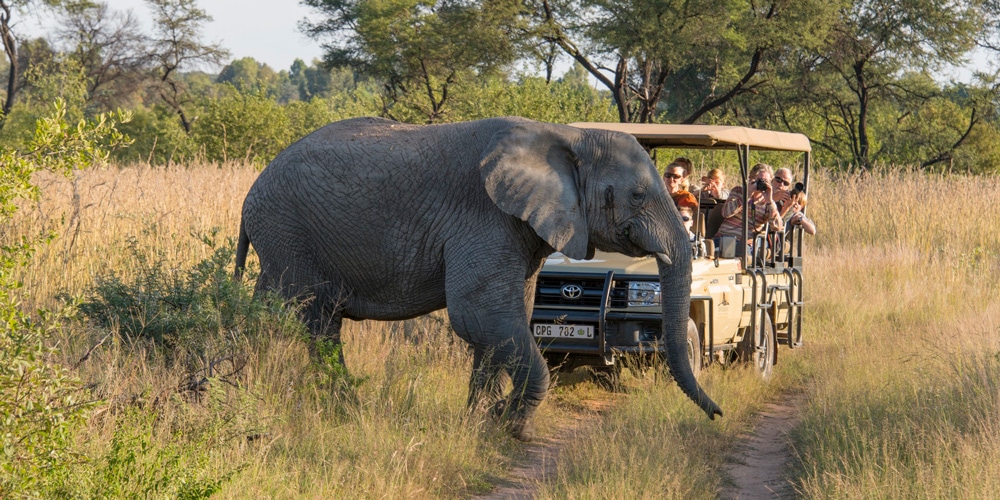 9/11

 Family volunteering and safari holiday, South Africa

This dual-centre family holiday takes guests to the Limpopo region of South Africa to assist in community projects before heading off on a traditional African safari. Volunteers will spend the first week of their trip helping teachers in a kindergarten and primary schools, working one-on-one with children who need extra support with English or maths. Staying in the local volunteer house, visitors will get an authentic experience as they enjoy local food and sit together to eat communal meals with the other volunteers. The volunteer house has a fully equipped lounge and a swimming pool and there is plenty of time for relaxing after the school day is over! After your week of volunteering it's time to head into the bush to experience a real African safari. Driving to Kruger National Park, families will be able to look out for lions, buffalo, hippos and crocs, and capture some memories and photos of a lifetime!

What's included: All meals, accommodation in the volunteer house, airport transfers and local town trips

When: Ten days; dates to suit

Price: From £499 per person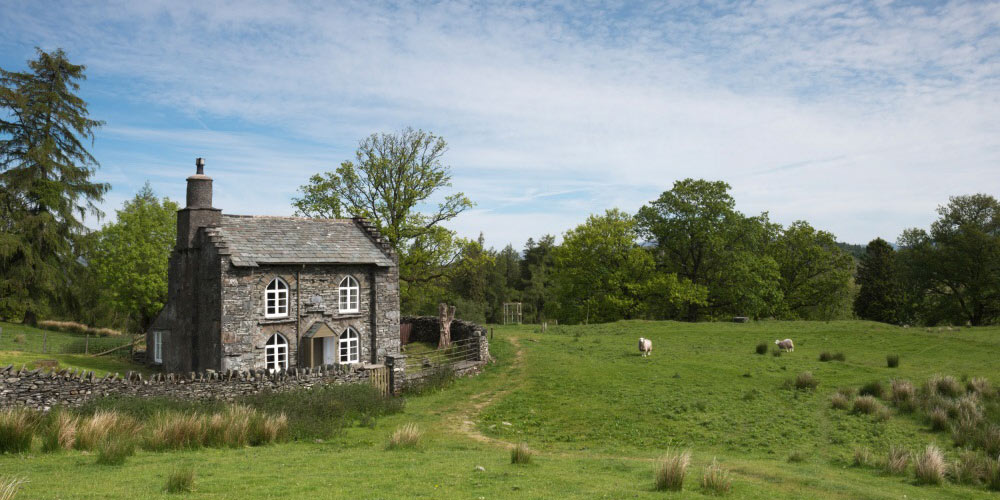 Photo: ©National Trust/Paul Harris
10/11

National Trust volunteering holidays, UK

The National Trust own properties and land all over the UK that make great destinations for family days out. Why not try a National Trust working holiday and help preserve these valuable buildings and areas while having some fun family time. Volunteering breaks can involve anything from beach cleaning to learning bushcraft skills and clearing weeds to making charcoal. Visitors will stay in a National Trust bunkhouse, which can be anything from an old stone cottage to a wooden lodge. On days off families can explore their local area and enjoy visiting nearby National Trust properties; these breaks are a fantastic way to incorporate volunteering and education into a holiday.

What's included: Full-board accommodation in a National Trust bunkhouse; transport to and from the bunkhouse and workplace.

When: Various 2018 dates (see website)

Price: Varies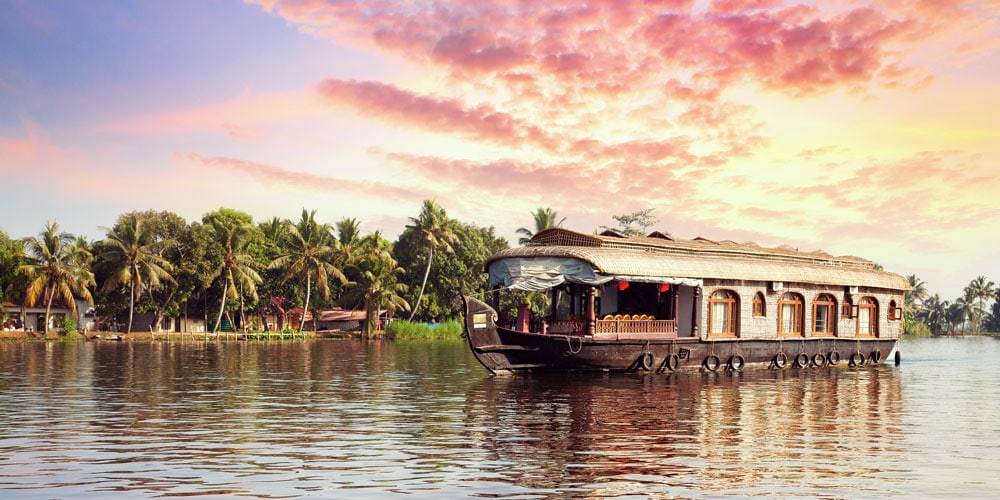 11/11

 Family holiday with volunteering in India

A combination of educational volunteering and a cultural exchange, this holiday to the tropical state of Kerala is a rewarding one for both adults and children. Parents of volunteering families will be helping teachers in a state school, helping children who need extra support in a range of subjects from PE to English. Kids can join in the Indian school classes for an unusual educational adventure, and also assist in the classrooms. Work days are just four hours long so this is a great option for families who want to have plenty of time for exploring India. Why not take an Indian cookery class, sail along the Keralan backwaters on a traditional boat, visit the local markets or take in a Bollywood movie

What's included: All meals, transport from accommodation to the school or youth project, all breakfasts and lunches, airport transfers from Cochin, accommodation in a local homestay or volunteer house, all project support

When: Seven nights; dates to suit

Price: From £499 per person dependent on dates