1. Monarch butterfly migration, California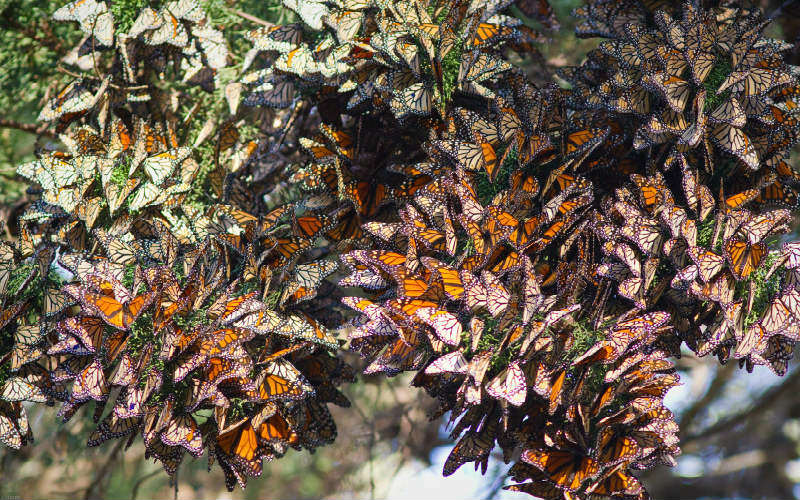 Why does it happen?
The annual migration of North America's hundreds of thousands of Monarch butterflies is a unique and spellbinding phenomenon. Monarch butterflies can't survive the cold winters in parts of the USA so every autumn they migrate south and west, to spend their winter hibernation in Mexico and southern California. The great migration usually starts in October, but will begin sooner if it's a particularly cold year. The migration peaks in December and is over by March.
The Monarchs use environmental clues to work out when it's time to start their epic journey and they use air currents to travel impressive distances. The little creatures travel up to 100 miles a day and can take up to two months to reach their winter home. Some travel as far as 3,000 miles in total.
How can we see it?
A good time to see the butterflies is in February, which is peak mating season, so the butterflies are busy fluttering about. The Ellwood Main Monarch Grove in Goleta, Santa Barbara County in California becomes home to some 50,000 Monarchs every year. The grove is open seven days a week and staffed 11am–3pm at weekends. Here you can get close to the beautiful orange-hued butterflies. The Monarchs are at their most active between noon and 2pm, when the sun is directly overhead. Discover more butterfly-spotting places in California.
Find out more and track the next Monarch migration: monarchwatch.org
2. Starling murmurations, UK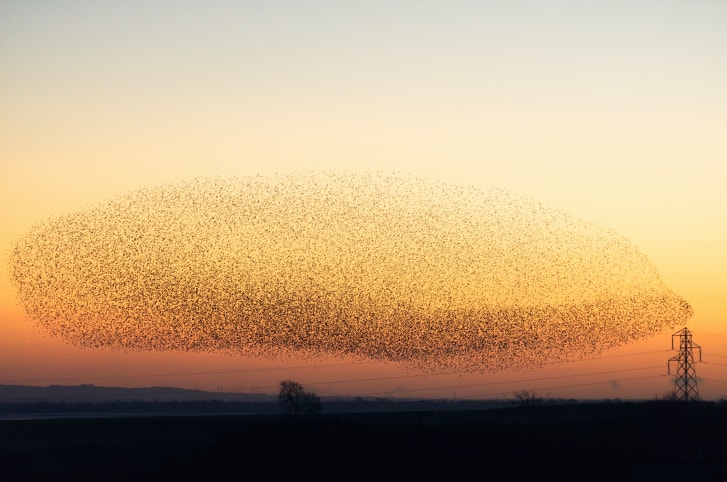 Why does it happen?
Every autumn, dark clouds form over fields, reeds and woods in the UK. But these are no ordinary clouds. The darkening of the sky is actually hundreds and thousands of starlings, who come together in enormous flocks as they roost, turning and wheeling in perfect unison. The autumn roost usually starts in November, though can begin as early in September. More and birds join the flock as the week goes on, with the numbers swelling to reach 100,000. Starlings stick together for safety, to help them keep warm and to exchange information.
This mesmerising spectacle is known as murmuration.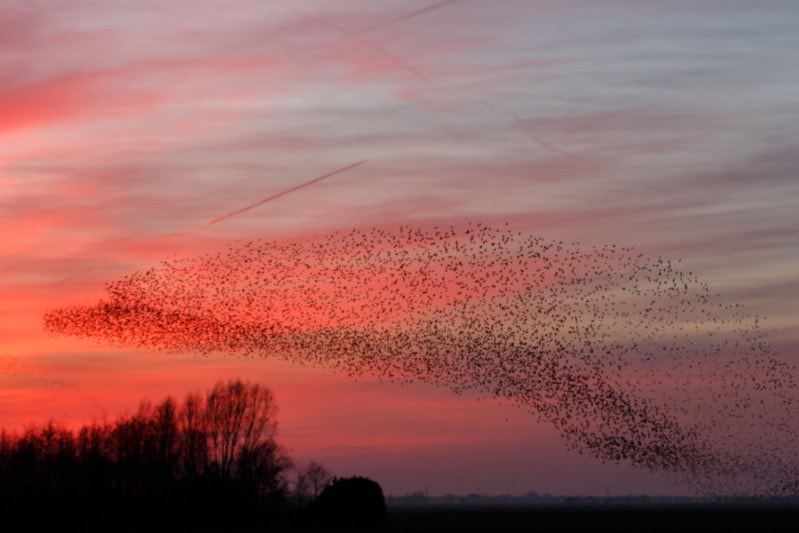 How can we see it?
Early evening, just before dusk, is a prime time to spot the starlings. Many of the RSPB's reserves serve as night shelters for the starlings, including Leighton Moss, Lancashire; Saltholme, Middlesbrough; Ham Wall, Somerset; Newport Wetlands, Newport and Snape, Suffolk. Many also choose to roost close to tourist destinations like Brighton Pier, or Gretna Green in Dumfries and Galloway.
3. Manhattanhenge, New York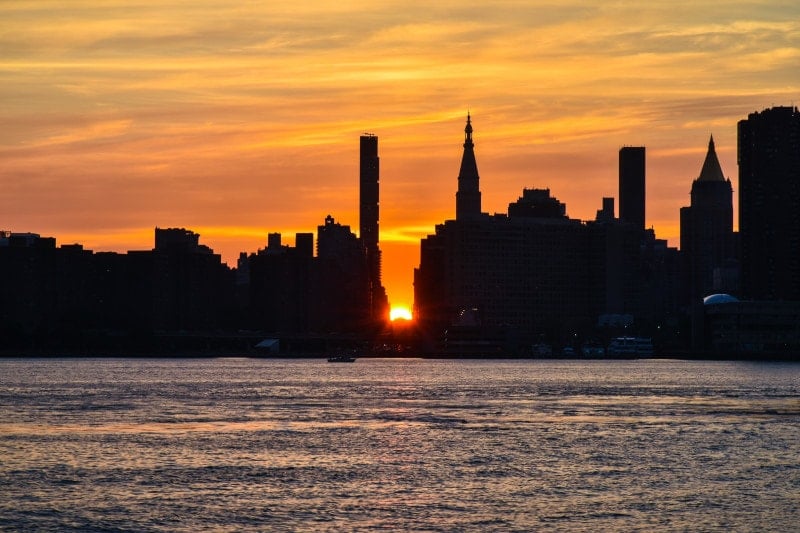 Why does it happen?
Often referred to as the Manhattan Solstice, this dazzling event occurs only twice a year, when the sun aligns itself with the east and west streets of the main street grid in the borough of Manhattan. You'll be able to witness the sun setting over New Jersey, which is directly opposite, from the street along the middle.
How can we see it?
As the two dates are spaced around the summer solstice, the dates are an approximate, but it usually happens around 28 May and 12 July.
4. Northern Lights, Norway/Iceland/Sweden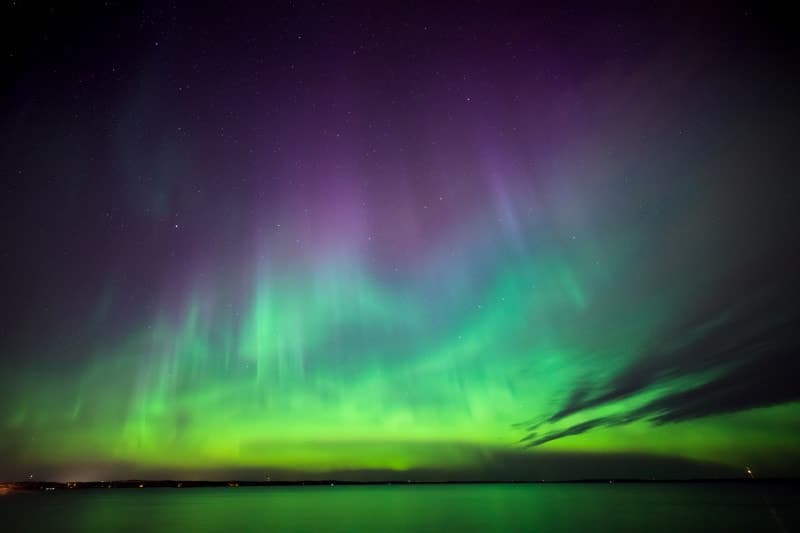 Why does it happen?
Named after the Roman goddess of dawn, the Aurora Borealis (or the Northern Lights) occurs when electrons in the solar wind collide with atmospheric elements. The Aurora operates in an 11-year cycle, and in 2015, we are experiencing a particularly high phase of activity, so there's never been a better time to head to an Artic wilderness to see the colourful light display for yourselves.
How can we see it?
The experience of seeing the Aurora is, quite rightly, at the top of a lot of family's bucket lists and although it's impossible to predict the exact time and location the lights will appear, there are some well-known viewing points that will give you a good chance of spotting them:
Svalbard, Norway – not for the faint-hearted, this Norweigan island is high in the Arctic, but gives you an excellent chance of seeing the lights, as well as reindeer, walrus and, if you're lucky, polar bears.
Rekjavik, Iceland – the most accessible and affordable place to spot the Aurora. Plenty to do aside from light-viewing, including skiing and snowmobiling. A must for any Game of Throne fans too.
Jukkasjärvi, Sweden – home to an amazing ice hotel (as well as lots of other, cheaper accommodation options. Fly to Stockholm before flying, driving or catching a train to Kiruna.
Find out more: visitnorway.com
5. Cherry blossom, Japan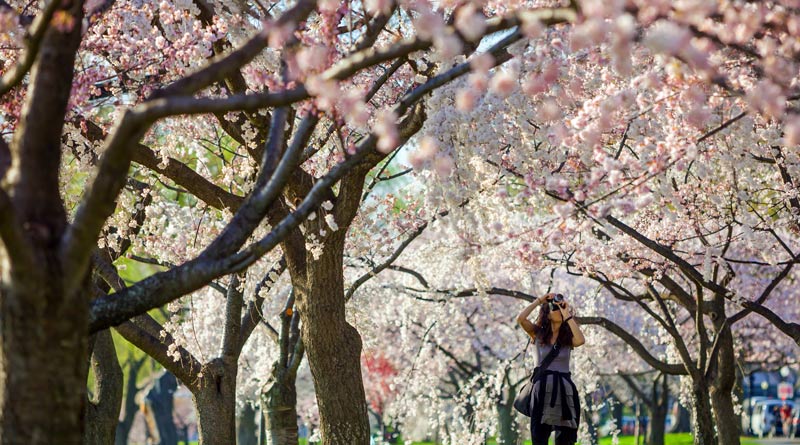 Why does it happen?
Springtime in Japan can only be described as magical. From late March to mid April, the country's famous cherry blossoms (or Sakura) bloom, and visitors flock from all over the world to Japan's parks, gardens and riverbanks to enjoy the exquisite pink flowers.  The atmosphere in Japan during spring is infectious, as parks and public spaces fill with blossom-fans and supermarket shelves are stacked with blossom-flavoured drinks and snacks.
If you and the family find yourselves in Japan during cherry blossom season, pack a picnic and head out to a public park or garden to join the locals for hanami, or 'flower-viewing'. It is during hanami that you'll find the Japanese at their most relaxed and open, and if you're lucky, you may even spot a geisha or two.
How can we see it?
You'll be spoilt for choice when it comes to hanami spots, and everyone will have their own personal favourite, but here are a few of the most popular choices:
Mount Yoshino, Nara Prefecture
Shinjuku Green, Tokoyo
Himeji Castle, Hyogo Prefecture
Mount Fuji
Philosopher's Path, Kyoto
6. Turning of the trees, New England, USA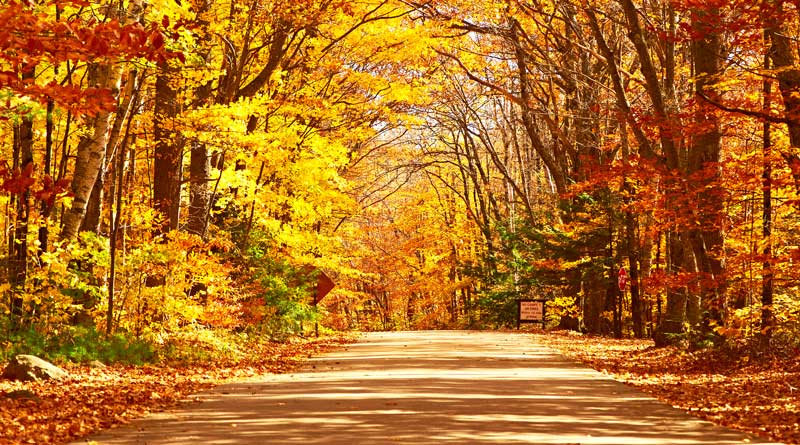 Why does it happen?
What's so cool about going to look at leaves? Take the kids to New England in Autumn and the answer will be obvious. These vibrant colours are largely thanks to New England's native sugar maple trees. Few other places in the world have this many maples in such high concentration.
The rich orange, red and golden-coloured leaves at adorn New England during September and October will delight anyone lucky enough to see them. The leaves begin to change colour in mid September in the northern states of Maine, New Hampshire and Vermont, with the colour-change in Massachusetts, Rhode Island and Connecticut happening in October.
How can we see it?
Once you've decided where and when you'd like to see the leaves, make your hotel reservations early – preferably in early July. Come the Autumn, you'll find competition for hotel rooms is very high, especially in Maine, New Hampshire and Vermont. When you've arrived, take a look at the New England foliage report, which is regularly updated. Dress up warm, grab a map and head out. Keep an eye out for public parks and pick-your-own farms, and don't be afraid to step off the beaten track and explore some of the region's beautiful back roads.
Find out more: visitnewengland.com
7. Swimming pigs, Bahamas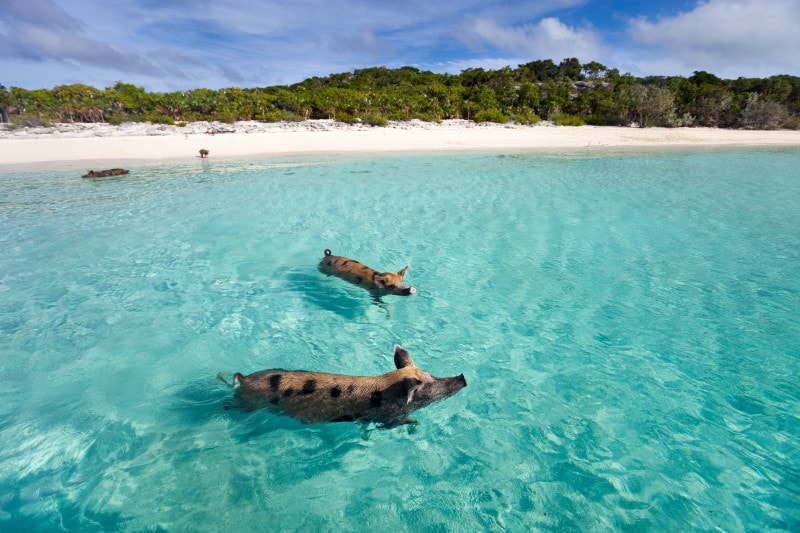 Why does it happen?
Does swimming with pigs take your fancy? Well, such delights are possible! Pig Beach is an uninhabited island in Exuma, the Bahamas, famous for its population of feral, swimming pigs.
The pigs live freely on the sandy beach and spend their time basking in the sun and playing happily in the surf. Though feral, the pigs are very friendly, and once they spot your boat they'll leave the shade of the almond trees and trot over to greet you (and enjoy your treats). No one knows how the pigs came to live on Big Major Cay, and they aren't native to the Bahamas and the island is uninhabited. Local legend has it that the pigs are survivors of a shipwreck and swam to safety. Wherever they came from, there are now about 20 pigs and piglets living happily on the island and waiting to meet you.
How can we see it?

Stay at the Grand Isle Resort, a luxury but relaxed and family-friendly resort on the idyllic island of Great Exuma. From there, take a powerboat tour with the brilliant Exuma Water Sports. As well as going to feed and swim with the famous pigs, you'll walk on water at a sandbar, see reef shark and stingrays, meet iguana on Nicolas Cage's island and snorkel at a colourful living reef. The half-day tour costs approximately £122 per person and snorkel gear (and pig food!) is provided.
8. Salmon run, Alaska, USA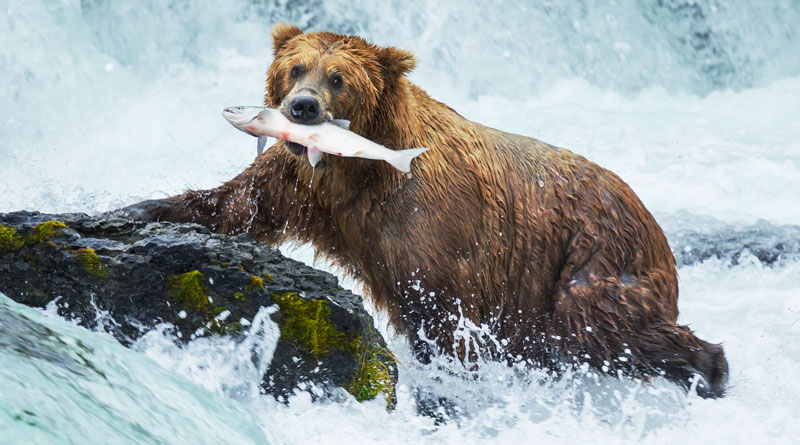 Why does it happen?
The salmon run occurs when salmon, migrating from the ocean, swim up Alaska's rivers so they can spawn on the gravel beds. As well as being a miraculous natural spectacle, the annual fish migration is great news for hungry grizzly bears, otters and bald eagles, not to mention fishing enthusiasts.
Salmon begin their lives in rivers, and then swim out to sea to live their adult lives. Once they have matured, the salmon return to rivers to spawn. Incredibly, using their ability to detect magnetic fields, salmon return to the very river where they were born, with uncanny precision. Often, they even return to the exact spawning ground of their birth.
The salmon's run up the river is an exhausting feat, as salmon battle hundreds of miles of rapids and strong currents to swim upstream. Swimming upstream, the salmon put on quite a show for spectators – they have even been known to jump as high as 3.6m (12 ft) out of the water!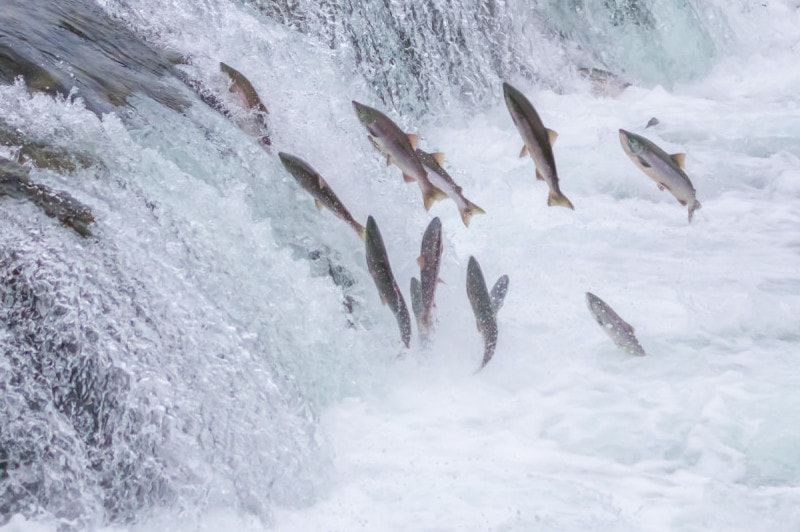 How can we see it?
Most salmon migrate during the Autumn (September – November). There are various viewing spots in the state, one of the best of which is Ketchikan Creek. At the height of the salmon run the creek is almost black with salmon, heaving their way up the creek. If spotting bears swiping at the salmon is high on your agenda, it's worth taking a tour. Bear viewing tours aren't cheap – $200-$600 for a family ticket – but for animal-lovers, seeing one in the wild is a rare and magical experience worth every penny.
Find out more: alaska.org
9. Rainbow eucalyptus, Asia/USA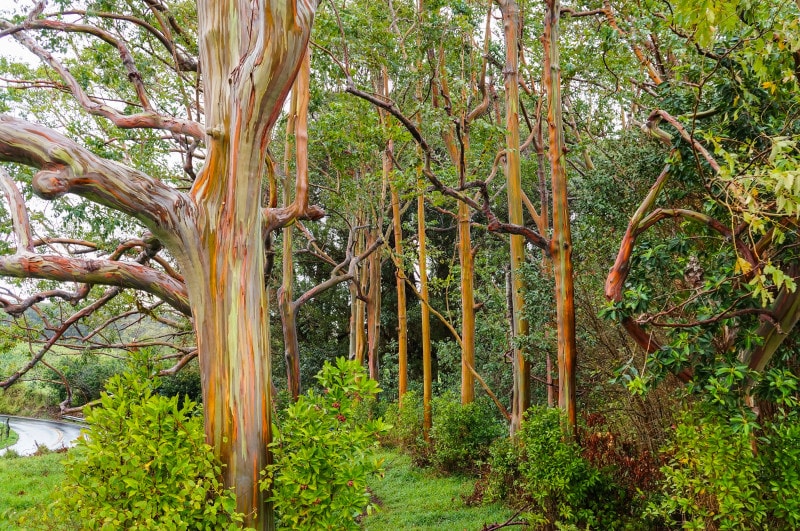 Why does it happen?
This colourful pattern occurs when the patches of the outer bark shed at different times, this occurs annually, allowing for the darkening and maturing of the exposed inner green bark – this is what gives the tree it's blue, purple, orange and maroon tones. The eucalyptus tree is also commonly known as rainbow gum.
How can we see it?
Indigenous to the northern hemisphere , you can expect to find these trees frequenting tropical forests in the Philippines, New Guinea and Indonesia. However, you can also find them in the frost-free climates of the United States – California, Texas and Florida. In their natural habitat they can grow up to 250 feet tall, but in the U.S. they only grow to about half the size.
10. Sailing stones, Death Valley, California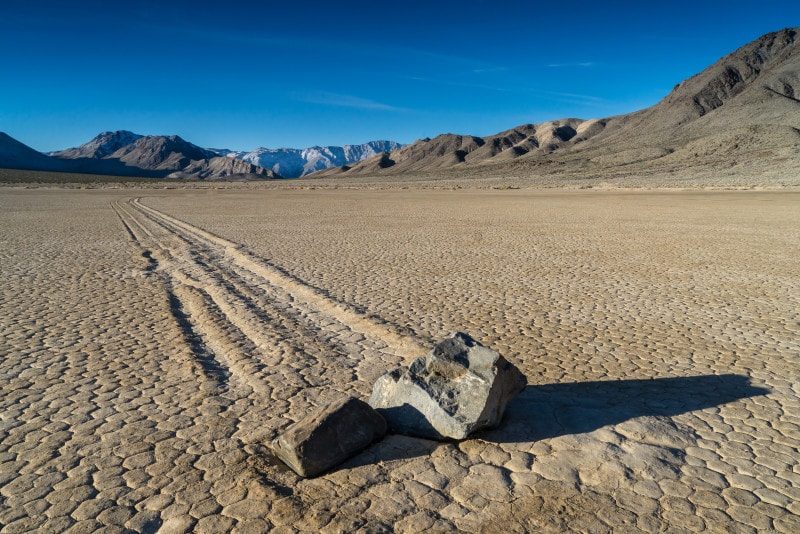 Why does it happen?
Death Valley National Park is a fascinating place, and perhaps its more perplexing mystery is the sliding stones at Racetrack Playa (a playa is a dry lake bed). The stones can be spotted on the playa's floor with long trails stretching out behind them. The stones move – all by themselves – across the playa, cutting furrows in the sediment as they travel. Some of these stones weigh more than 300kg, which begs the question: what on earth is moving them?
Scientists have been trying to get the bottom of the mystery since the stones were first reported to have moved in 1948, but the phenomenon wasn't witnessed in action until 2014. Scientists' observations that year contradicted all early hypothesis, as they declared that the rocks move because large ice sheets on nearby ponds and moved by the wind and push the rocks.
How can we see it?
11 hour tours of Death Valley are available from Las Vegas. Guests are picked up and dropped off at their hotels. Prices start at £100 per person.
Find out more: vegas.com/tours/death-valley-tours