10 unbelievably cool natural events that will amaze your kids
1. Monarch butterfly migration, California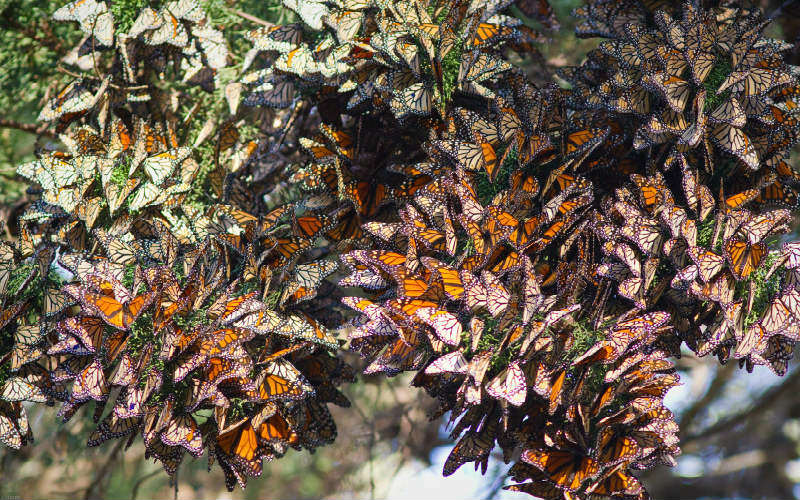 Why does it happen?
The annual migration of North America's hundreds of thousands of Monarch butterflies is a unique and spellbinding phenomenon. Monarch butterflies can't survive the cold winters in parts of the USA so every autumn they migrate south and west, to spend their winter hibernation in Mexico and southern California. The great migration usually starts in October, but will begin sooner if it's a particularly cold year. The migration peaks in December and is over by March.
The Monarchs use environmental clues to work out when it's time to start their epic journey and they use air currents to travel impressive distances. The little creatures travel up to 100 miles a day and can take up to two months to reach their winter home. Some travel as far as 3,000 miles in total.
How can we see it?
A good time to see the butterflies is in February, which is peak mating season, so the butterflies are busy fluttering about. The Ellwood Main Monarch Grove in Goleta, Santa Barbara County in California becomes home to some 50,000 Monarchs every year. The grove is open seven days a week and staffed 11am–3pm at weekends. Here you can get close to the beautiful orange-hued butterflies. The Monarchs are at their most active between noon and 2pm, when the sun is directly overhead. Discover more butterfly-spotting places in California.
Find out more and track the next Monarch migration: monarchwatch.org