It's no wonder that children are fascinated by animals. Just look at the literature: everything from Peter Rabbit and the Gruffalo to Black Beauty and Finding Nemo. But nothing compares to the unforgettable thrill of a real-life encounter in the wild. Here, Cathy Winston of 101 Holidays picks some of the best family trips, from  spotting dolphins off the coast of Scotland to riding horses on a ranch in Colorado.
* All prices are for a family of four (two adults, two children) in school holidays.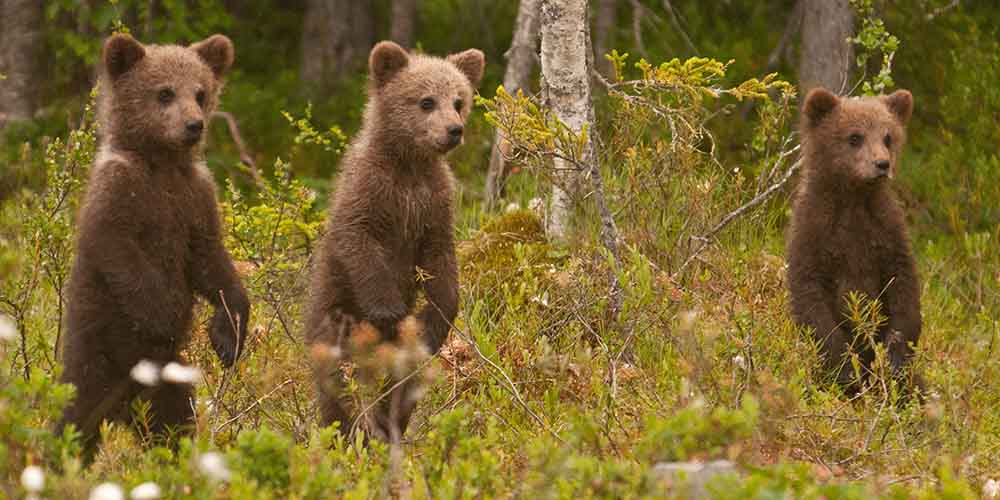 10. Go on a bear hunt
Who needs snow? When the wildflowers bloom in summer, it's the perfect time to head into Finland's wilderness and watch brown bears in their natural habitat. During an action-packed week in Kylmaluoma in north-eastern Finland, you can also visit a reindeer farm and learn wilderness skills in this stunning national park, before canoeing, rafting and fishing – then unwinding in a traditional Finnish sauna.
Best for: Ages seven and over. The average age of children on the trip is 11.
Budget: The week-long trip costs from £6,368 in August for a family of four (two adults, two children) including flights, meals and guide.
Book your trip to Finland with Explore.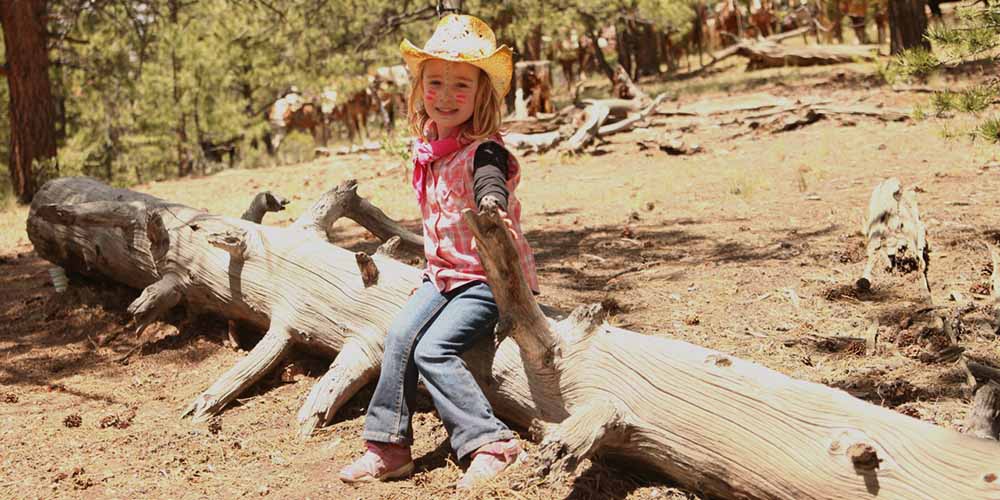 9. Ride out cowboy
Discover a slice of the Wild West on a ranch in Colorado, perfect for fulfilling any cowboy dreams. Outdoorsy families will love the ranch experience at Elk Mountain, with trails for novice riders past deer and elk, plus a petting zoo, craft activities and cookouts to ensure kids have plenty of tales to tell their friends.
Best for: There's something for all school age kids here, including a separate programme for ages 3-7. Children aged eight and over can join in with normal ranch activities.
Budget: Eight nights during school holidays costs from £7,598 for a family of four (one child aged 3-7, one child aged 8-12), including flights.
Book your trip to Colorado with the Inspiring Travel Company.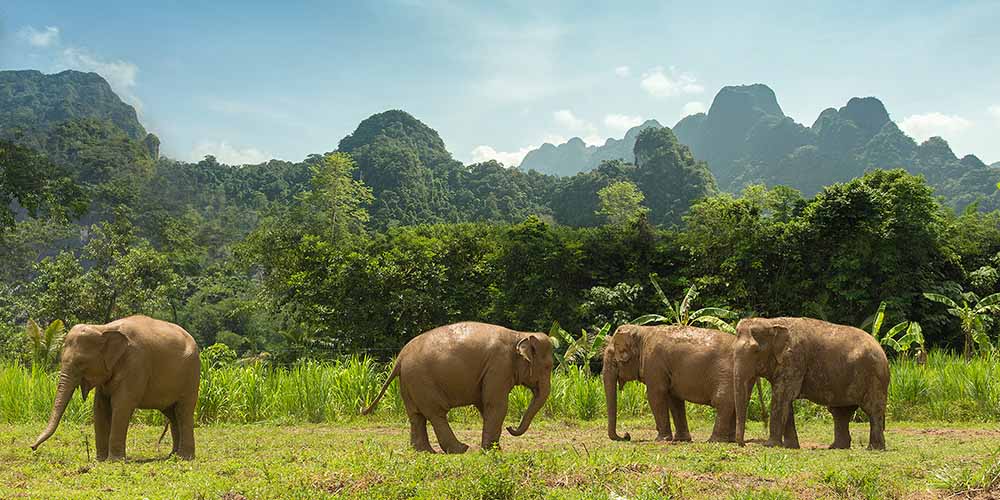 8. Ethical elephant encounters
Get close to the world's gentlest giants with an elephant encounter in Thailand that helps protect, rather than exploit, these majestic creatures. Join mahouts to wash and feed the animals before trekking through the jungle in Khao Sok National Park – including a night sleeping in tents on a platform floating on Cheow Larn Lake. The trip ends with time relaxing on one of the country's best beaches on the island of Koh Yao Noi.
Best for: Families with children aged eight and over.
Budget: 10 nights costs from £8,995 for a family of four
Book your trip to Thailand with Turquoise Holidays.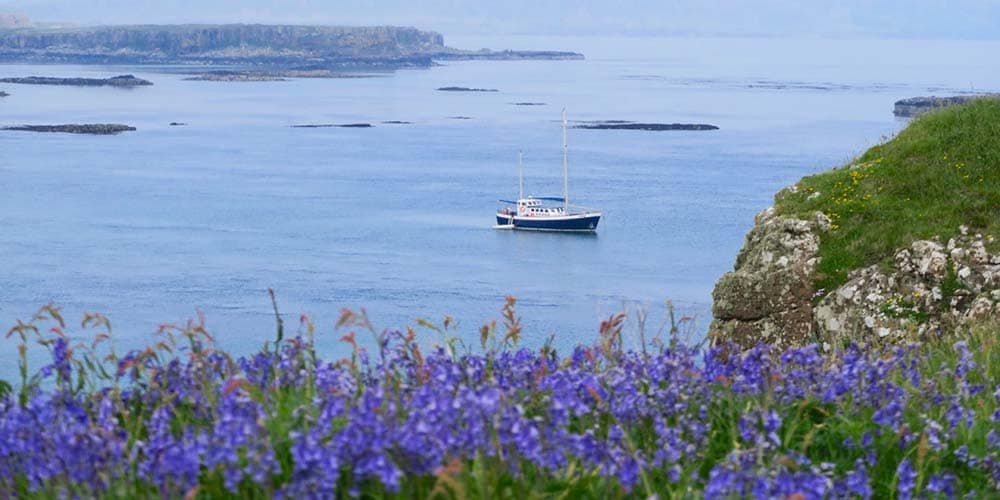 7. Sail the Scottish seas
You can spot dolphins, porpoises, basking sharks, otters, sea eagles and the occasional whale without even leaving the country, on a small ship cruise around the Scottish Islands. With only eight guests on board, you can book the whole boat or join another group to sail around islands such as Mull, Jura, St Kilda, Staffa, Iona and Skye. Shore excursions feature beachcombing and cliff walks.
Best for: From age five.
Budget: A five-night cruise costs from £3,465 for a family of four (including a standard 10% family discount) in August
Book your Scottish cruise with St Hilda's Sea Adventures.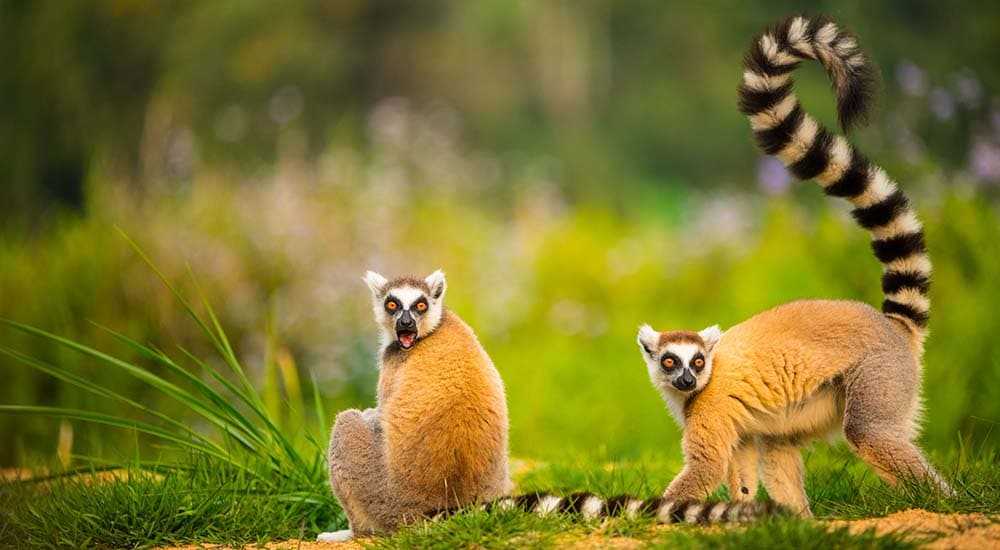 6. Land of the lemurs
There's simply nowhere like Madagascar for animal-lovers. Its lemurs might be the most famous natural attraction, but that's only the start of the island's unique flora and fauna, evolved in isolation over millennia. Watch for humpback whales breaching off the country's coast, spot colourful geckos and chameleons on guided walks, try scuba diving lessons on colourful reefs and stroll through forests that echo to the calls of those charismatic lemurs on a family-friendly safari with a twist.
Best for: Best for ages seven and over.
Budget: 14 days costs from £9,594 for a family of four sharing two rooms excluding flights.
All itineraries are tailor-made by Natural World Safaris.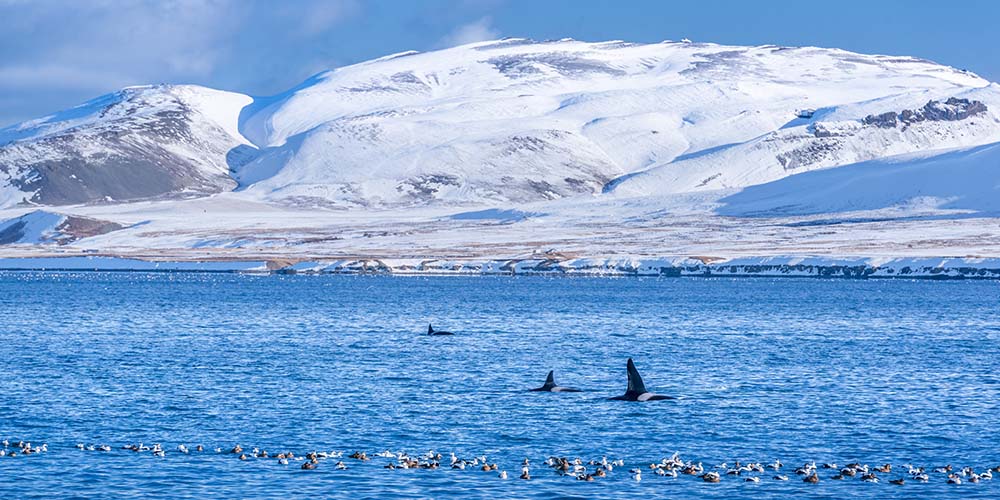 5. Whale-watching in Iceland
Look out for beautiful yet deadly orcas feeding in the fjords of West Iceland before searching for the Aurora Borealis. Take a winter fly-drive to explore the remote countryside and black sand beaches of Iceland, then head to Grundarfjörður where vast numbers of killer whales congregate to feast on the herring which winter in the waters here; a boat tour gets you up close to orcas in their natural habitat.
Best for: Suitable for all ages.
Budget: From £5,070 for a family of four sharing a single family room, or £5,940 sharing two rooms over February half-term. Includes flights and 4×4 car hire.
Book your Iceland adventure with Regent Holidays.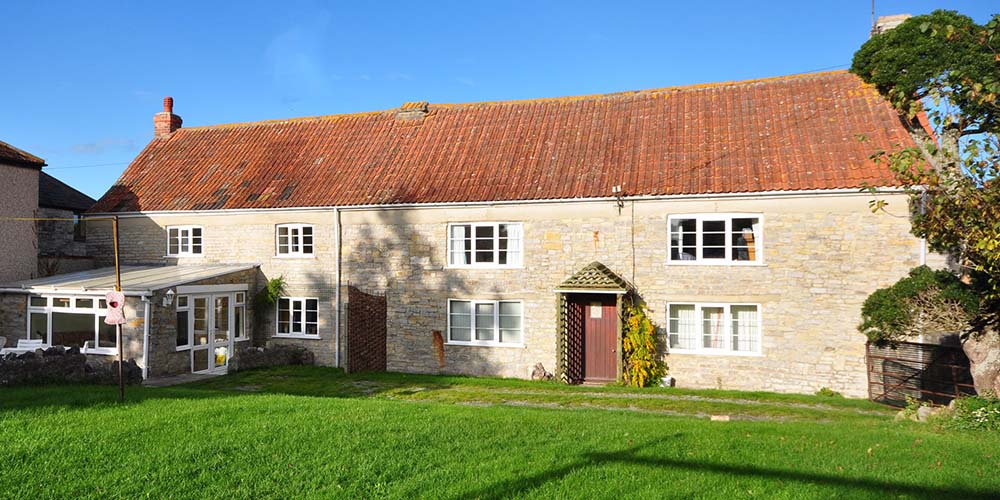 4. Down on the farm
There's nothing like getting your hands on with something small and fluffy when you're small yourself – from feeding the chickens to collecting their eggs, a break on a working farm will delight both pre-schoolers and primary age kids. With converted barns and farmhouses across the UK, there's plenty of choice of working farm holidays too. Top picks include 150-acre Moorhouse Farm in Somerset which has a pets corner and guinea pig village.
Best for: Ages three to ten.
Budget: Moorhouse Farm costs £605 for seven nights at Easter, sleeping six.
Book your farm getaway with Moorhouse Farm.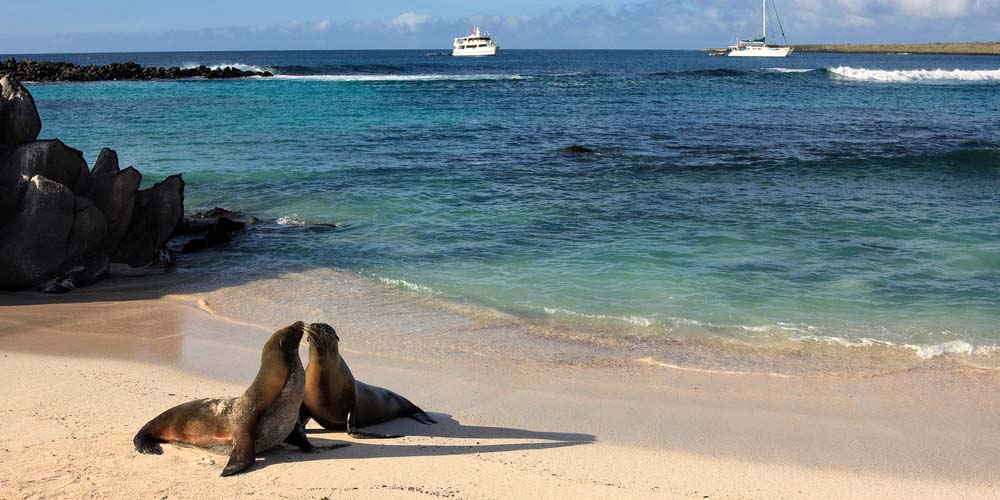 3. Iguana, booby and sea lion encounters
A visit to the Galapagos Islands is a bucket list trip for any animal lover – not only is its wildlife fascinating, but the unique creatures are also curious to meet you. Cruise on a small exploration ship and take nature walks to come face to face with blue-footed boobys and the only penguin native to the northern hemisphere, as well as giant tortoises and marine iguanas. Trek to Darwin's saltwater lake, swim above sunken volcanic craters and snorkel among sea lions.
Best for: Ages eight and over.
Budget: Nine nights costs from £14,300 for a family of four, including flights and four nights on the Galapagos Legend.
Book with Abercrombie & Kent.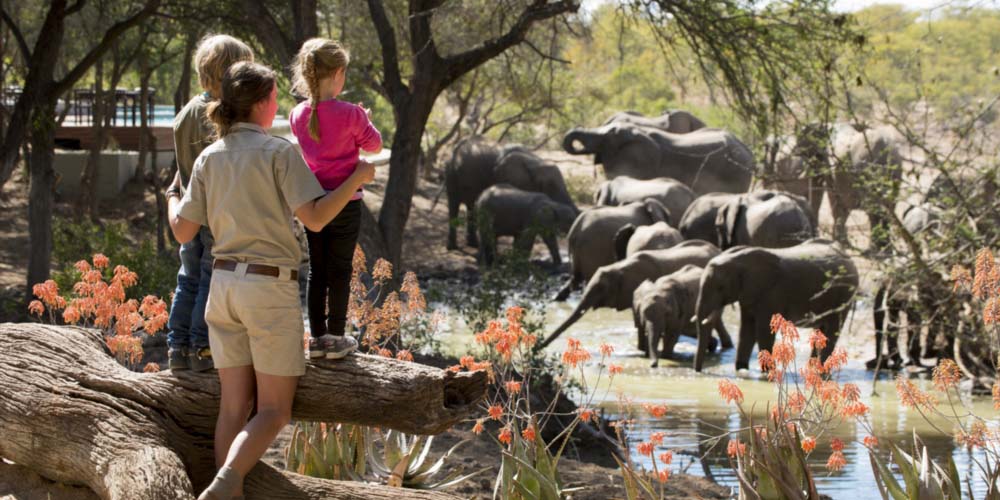 2. Malaria-free safaris
Lions prowling through the bush, leopards hidden in trees, short-sighted rhino puffing and stamping – a safari never loses its magic. The surprise is that it can be much more family-friendly than many people think. Head for South Africa to avoid any worries about malaria with younger kids, and you can also spy penguins at Boulders Beach near Cape Town, see birds of prey at Spier in the Winelands and ostrich farms on the Garden Route, before heading to the Eastern Cape for the Big Five.
Best for: Kids aged six to 12 – you'll get discounted rates for under-12s. There are also babysitting services available for younger kids.
Budget: From £9,910 for a family of four during August, including flights.
Book your safari with Mahlatini.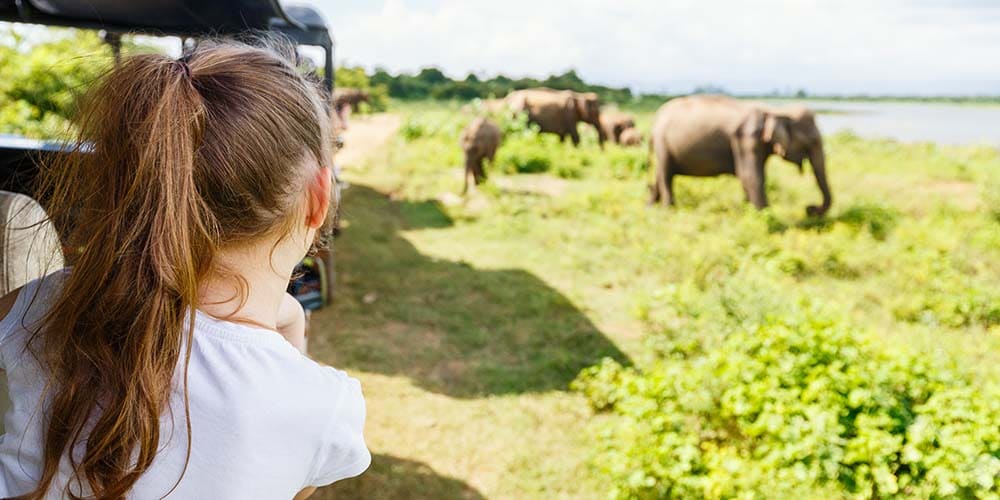 1. Spot leopards and elephants in Sri Lanka
There's more than Indian Ocean beaches and ancient sites in Sri Lanka, with national parks dotted across the island. As well as discovering leopards and elephants, you'll see Sri Lanka's everyday – but still exotic – wildlife to see as you travel around. A mix of adventurous and luxurious accommodation will ensure that all the family are happy too.
Best for: Ages eight and over, although teens will probably get the most from the wildlife experiences.
Budget: From £16,242 for a family of four on a 19-day trip during the summer holidays.
Book your trip to Sri Lanka with Experience Travel Group.