It's no wonder that children are fascinated by animals. Just look at the literature: everything from Peter Rabbit and the Gruffalo to Black Beauty and Finding Nemo. But nothing compares to the unforgettable thrill of a real-life encounter in the wild. Here, Cathy Winston of 101 Holidays picks some of the best family trips, from  spotting dolphins off the coast of Scotland to riding horses on a ranch in Colorado.
* All prices are for a family of four (two adults, two children) in school holidays.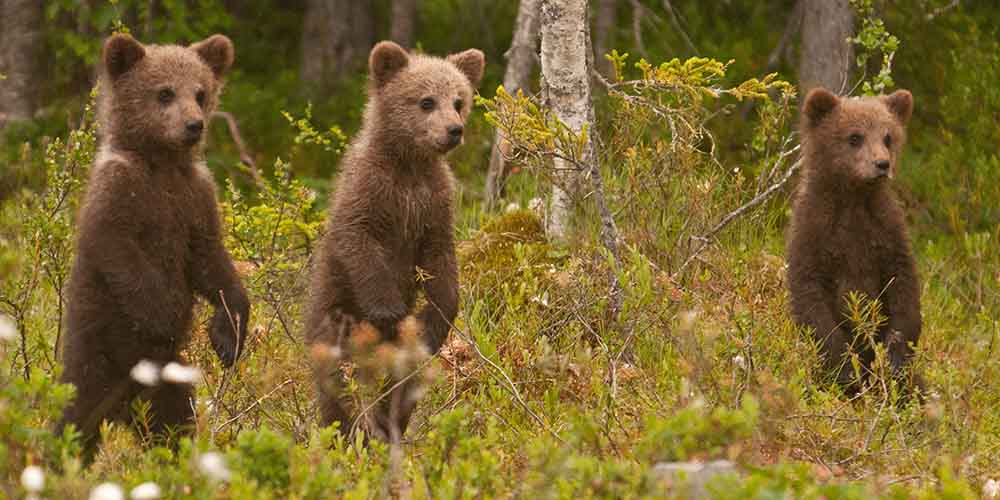 10. Go on a bear hunt
Who needs snow? When the wildflowers bloom in summer, it's the perfect time to head into Finland's wilderness and watch brown bears in their natural habitat. During an action-packed week in Kylmaluoma in north-eastern Finland, you can also visit a reindeer farm and learn wilderness skills in this stunning national park, before canoeing, rafting and fishing – then unwinding in a traditional Finnish sauna.
Best for: Ages seven and over. The average age of children on the trip is 11.
Budget: The week-long trip costs from £6,368 in August for a family of four (two adults, two children) including flights, meals and guide.
Book your trip to Finland with Explore.