South America is the land of travel dreams like no other. Full of magnificent, culture-filled cities and majestic natural landscapes, including one of the most recognizable destinations – the Amazon Rainforest.
Reaching its branches over nine South American countries and covering over two million square miles, planning a trip there can be daunting. With kids in mind, completely overwhelming. With these tips from the Frias family, planning this family adventure can be both hassle-free and affordable.
By Stephanie Frias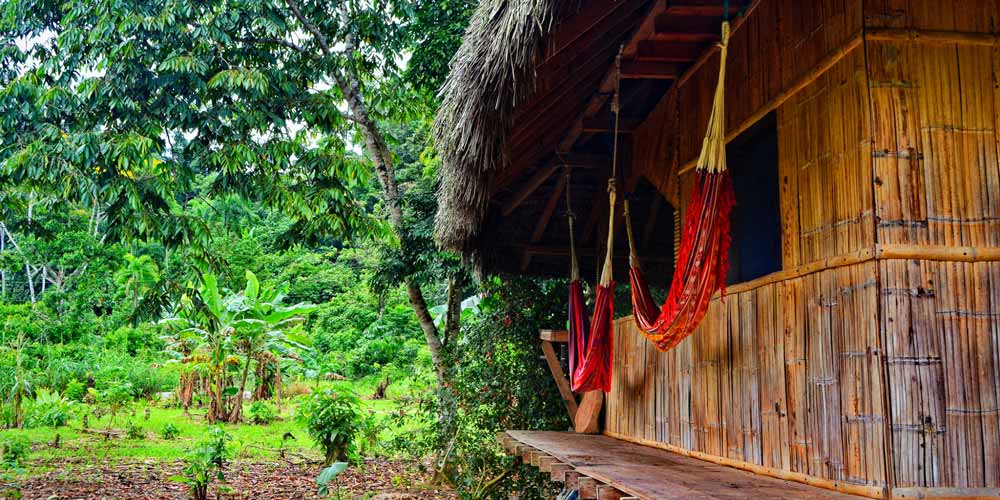 1/7

Authentic means amazing and awe inspiring
Skip the tourist circuits and huge resorts to make this experience one with authenticity. Find a small, family owned establishment that can promise a peak at the inside life of local Rainforest dwellers. We recommend Cabaña Sacha Wasi located near Misahualli, Ecuador. The traditional bamboo hut is snuggled between coffee groves and banana plantations right in the heart of an indigenous Quechua community. The owners are a young couple with small children amongst a village of relatives that go generations deep. They speak English, Spanish and French; and they offer all-inclusive services.
A 3-night package includes guided rainforest tours, chocolate making, and classic Amazon dishes for under $200 per person. To rent the cabin overnight without the extras is just $10 a night per person.