Incredible South American wonders to see with kids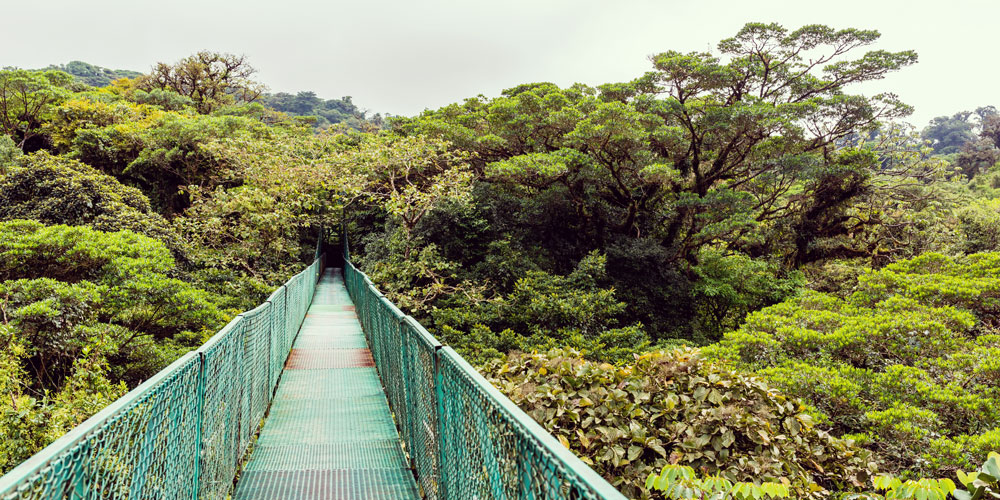 4/5

 Monteverde Cloud Forest, Costa Rica
Monteverde Cloud Forest Reserve in Costa Rica is made up of over 10,500 hectares of 90% virgin rainforest. More than 500 bird and mammal species live here, there are almost 3000 different plant species, and even lizard species number in the hundreds. No surprise it's the most visited of all Costa Rica's natural attractions.
Getting around the forest is easy: skywalks, ziplines, aerial bridges, towers, ropes, and suspended platforms traverse almost everywhere from frog ponds to bat caves.
Reaching Monteverde itself involves a little more effort. Like most organic activities on Costa Rica, it's well-protected and visits with local guides are advised. But that's not an issue; eco-tourism is the country's biggest industry, and recommended operators are normally excellent.
Lowdown
Where: Monteverde Region, North West Costa Rica   
When: December to March
How: Flights from UK to San José take 14 hours and 20 minutes. Monteverde is three hours and 15 minutes drive north of San José