South America has everything from immense glaciers to deserts, it's a hotbed of natural phenomena, and contains two of the New Seven Wonders of the World.
Sounds like an adventure? It is, and it's easier to explore with kids than you'd think. Here are just five incredible sights to tempt you to go travelling in the southern reaches of the Americas.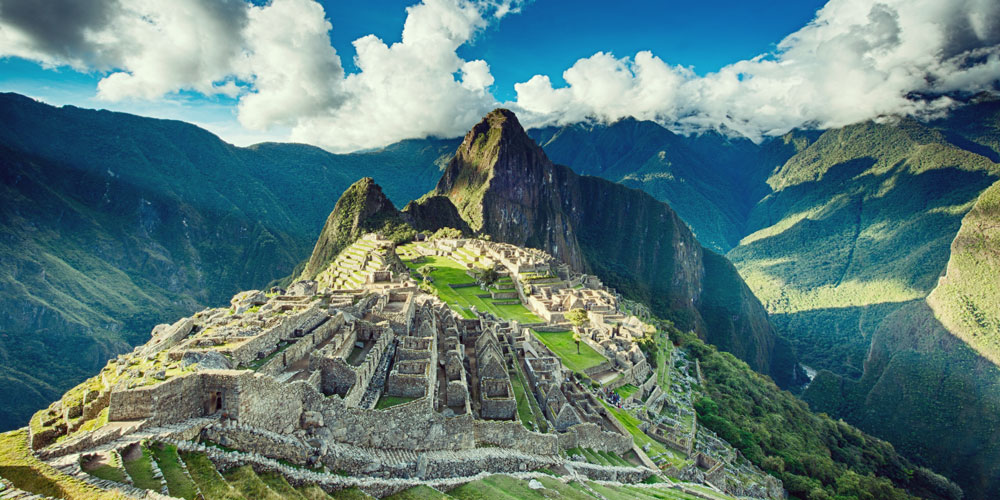 1/5

 Machu Picchu, Peru
Top of the New Seven Wonders of the World list, and a mystery almost as compelling as the Ancient Wonder of the Sphynx, even in South America's land of legends, nothing compares to Machu Picchu.
Trekking the Inca Trail from Cusco to the Sacred Valley is a classic experience. The three to seven day hike can be a challenge, even for the fit, and it's only possible in the company of local guides.
Daily bus and train services run to the site too, and there's even a five-star hotel within walking distance of the complex now.
No amount of planning is too much for Machu Picchu, especially with kids. Most teenagers can manage the Inca Trail, but sturdy over eights will probably do better with a mix of walking and transport. One of the easier travel options is always best for younger kids.
Lowdown
Where: South central Peru, Cusco is base city for Machu Picchu
When: July to October
How: Direct flights from UK to Lima take 12 hours and 35 minutes. Flights from Lima to Cusco take one hour and 15 minutes