South America has everything from immense glaciers to deserts, it's a hotbed of natural phenomena, and contains two of the New Seven Wonders of the World.
Sounds like an adventure? It is, and it's easier to explore with kids than you'd think. Here are just five incredible sights to tempt you to go travelling in the southern reaches of the Americas.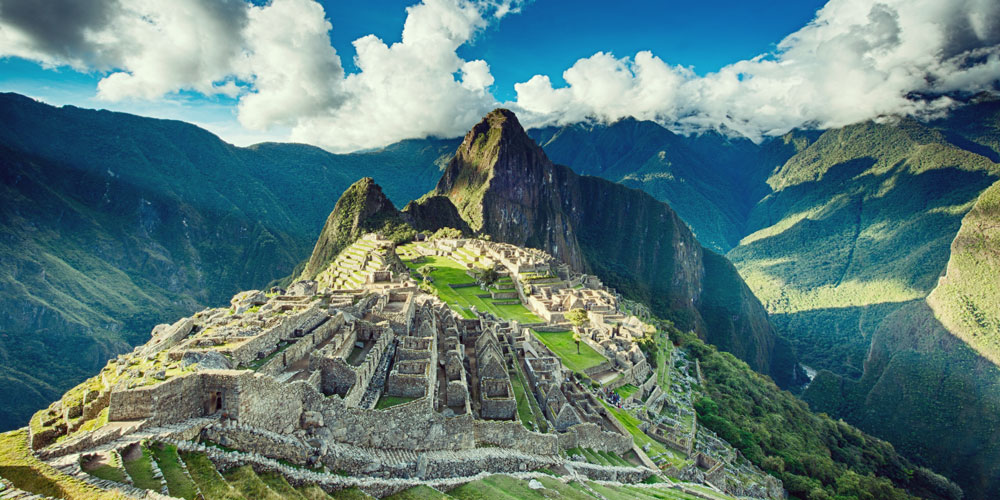 1/5

 Machu Picchu, Peru
Top of the New Seven Wonders of the World list, and a mystery almost as compelling as the Ancient Wonder of the Sphynx, even in South America's land of legends, nothing compares to Machu Picchu.
Trekking the Inca Trail from Cusco to the Sacred Valley is a classic experience. The three to seven day hike can be a challenge, even for the fit, and it's only possible in the company of local guides.
Daily bus and train services run to the site too, and there's even a five-star hotel within walking distance of the complex now.
No amount of planning is too much for Machu Picchu, especially with kids. Most teenagers can manage the Inca Trail, but sturdy over eights will probably do better with a mix of walking and transport. One of the easier travel options is always best for younger kids.
Lowdown
Where: South central Peru, Cusco is base city for Machu Picchu
When: July to October
How: Direct flights from UK to Lima take 12 hours and 35 minutes. Flights from Lima to Cusco take one hour and 15 minutes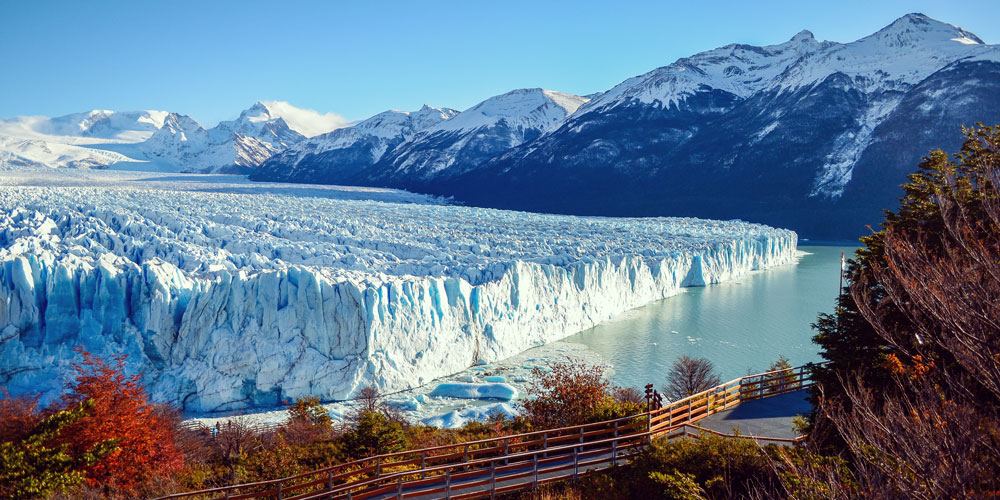 2/5

 Los Glaciares National Park, Southern Patagonia
Perito Moreno ice field in Southern Patagonia covers an area of 250km², and is the only glacier in the world accessible by land. It's part of Los Glaciares National Park in the Southern Patagonia region of Argentina, and a lot easier to see than you might think.
El Calafate, known as gateway to Los Glaciares, is almost totally dedicated to adventure tourism. The city's lively, filled with good accommodation, and offers a wide range of cruises and guided treks in the national park.
Aside from seeing the glacier, kids can get up to all sorts of other activities round about El Calafate, from forest ziplining to hiking the Chalténand Torres foothills.
Lowdown
Where: El Calafate, Southern Patagonia
When: November to March
How: Direct flights from UK to Buenos Aires take 13 hours 55 minutes. Flights from Buenos Aires to El Calafate take three hours 25 minutes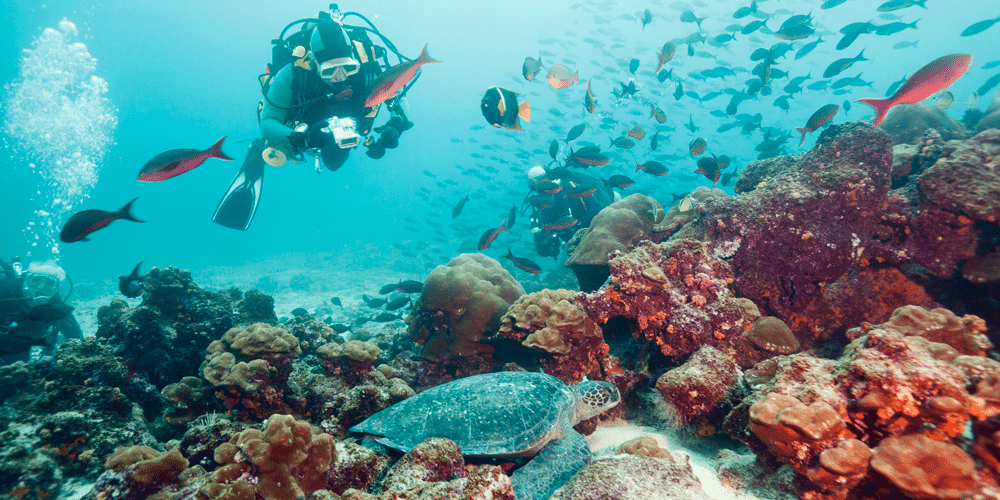 3/5

 Galapagos Islands, Ecuador
The Galapagos are another of South America's wonders, easier to experience than most people imagine. Which doesn't make them any less of an incredible family adventure.
There's virtually nowhere else where the wildest inhabitants are better protected, so kids can expect creatures from sea turtles to sea lions to be more curious than timid, especially as swim buddies. Giant tortoises, blue footed boobies, penguins, and extraordinary lizards, are just a few of the rarities that thrive on the islands, and several animal species are completely unique.
Compared to guided meet-and-greets with the wildlife, activities like surfing, sea-kayaking, beachcombing, and swimming in lagoons, could seem like an anti-climax. But the gorgeous Galapagos protects land and water vigorously too, so even the most ordinary activities here are completely extraordinary.
Lowdown
Where: Off the west coast of Ecuador     
When: December to June
How: Flights from UK to Quito in Ecuador take 16 hours and 55 minutes. Flights from Quito to the Galapagos take two hours and 10 minutes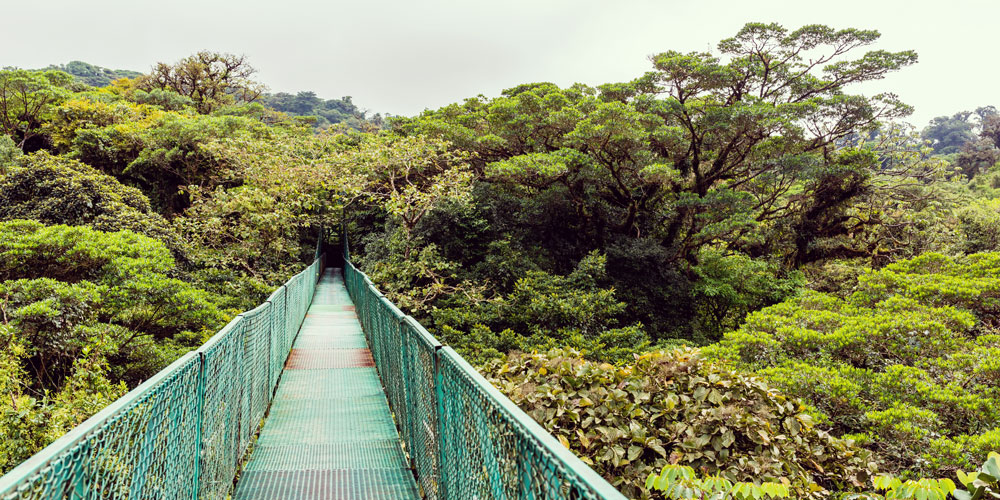 4/5

 Monteverde Cloud Forest, Costa Rica
Monteverde Cloud Forest Reserve in Costa Rica is made up of over 10,500 hectares of 90% virgin rainforest. More than 500 bird and mammal species live here, there are almost 3000 different plant species, and even lizard species number in the hundreds. No surprise it's the most visited of all Costa Rica's natural attractions.
Getting around the forest is easy: skywalks, ziplines, aerial bridges, towers, ropes, and suspended platforms traverse almost everywhere from frog ponds to bat caves.
Reaching Monteverde itself involves a little more effort. Like most organic activities on Costa Rica, it's well-protected and visits with local guides are advised. But that's not an issue; eco-tourism is the country's biggest industry, and recommended operators are normally excellent.
Lowdown
Where: Monteverde Region, North West Costa Rica   
When: December to March
How: Flights from UK to San José take 14 hours and 20 minutes. Monteverde is three hours and 15 minutes drive north of San José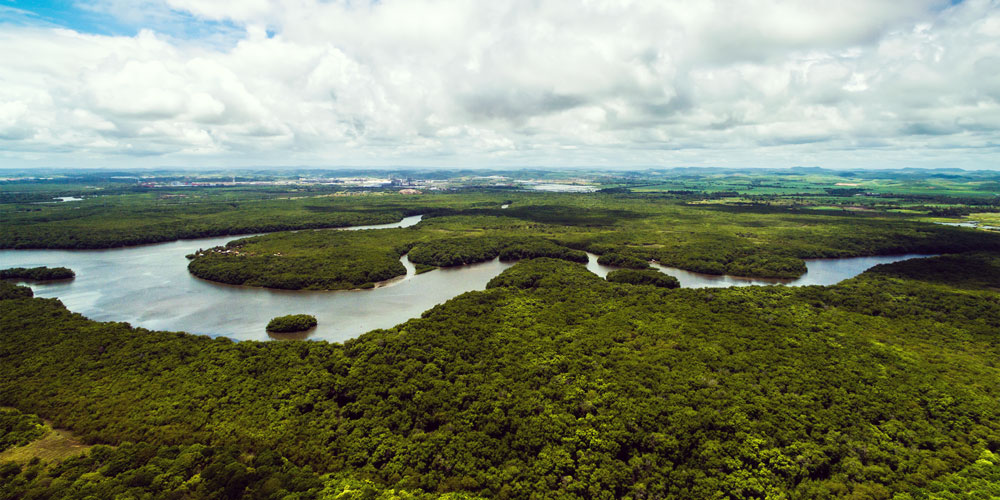 5/5

 Amazonas, Brazil
Amazonas in north west Brazil has the biggest area of Amazon Rainforest in South America, and a riverboat cruise from the city of Manaus is an unforgettable experience for kids.
The best cruises take between three and six days and include visits to remote local villages, guided night walks in the jungle, voyages on King's Lake and the Rio Negro, and time on Moon Beach.
If you just want to dip into the rainforest, there are also day sails from Manaus, and guided tours of Anavilhanas National Park, and Lake Janauari Eco-Park.
Manaus itself is worth a few days. It's known as Paris of the Tropics, and its grand 19th century architecture is strangely wonderful on the edge of the untamed rainforest.
Lowdown
Where: Amazonas State, North West Brazil      
When: November to May
How: Direct flights from UK to Sao Paulo take 11 hours 45 minutes. Flights from Sao Paulo to Manaus take three hours 50 minutes