Five fantastic family adventures all over Costa Rica
Sponsored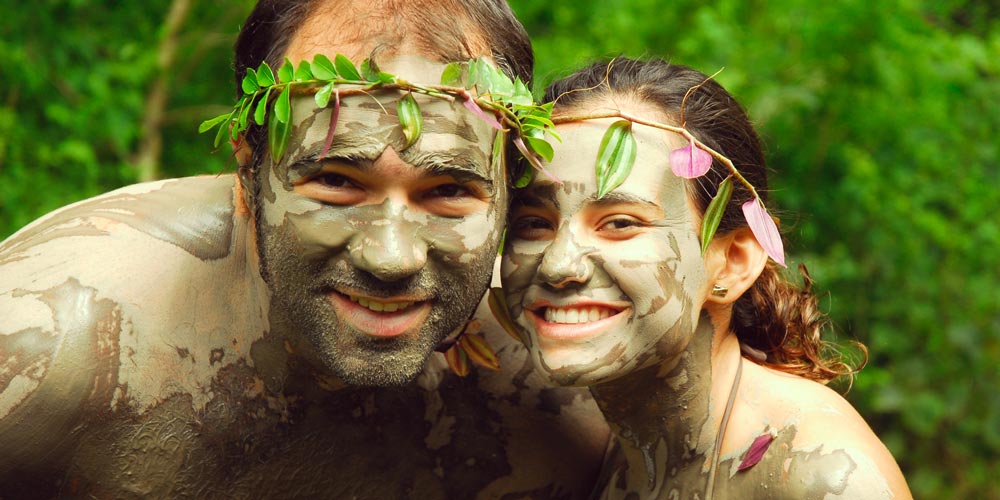 2/5 

Soothe and swim in mud baths and mineral springs
Costa Rica's north-west is volcano territory: home to Volcàn Arenal, and Miravalles, and spectacular national parks like Tenorio and Rincón de la Vieja. Here, you can gaze on the geothermal giants, then get down, clean and deeply soothed in mud baths, mineral springs and natural swimming pools.
If that sounds too 'spa day' for families, you'll be pleased to know this ancient Costa Rican tradition is as much about fun as therapy. So, while you're indulging in the purifying and healing properties of miraculous volcanic by-products, kids can explore their more adventurous side. The result, either way, is an unforgettable experience for everyone.   
Good for families
Choose family-friendly resorts with CST (Certificate of Sustainable Tourism) rating, and you know your natural mud bath experience is also low-impact and eco-friendly.
Try Blue River Resort & Hot Springs at the heart of Rincón de la Vieja National Park, Arenal Springs Resort y Spa for an incredible view of the Arenal Volcano, Arenal Paraíso Hotel set in 60 hectares of lush cloud forest or Montaña de Fuego Hotel & Spa set in a private nature reserve.
Where: Rincon de la Vieja National Park; Tenorio Volcano National Park; Miravelles Volcano; La Fortuna.
When: year-round family activity.