Kenwood Travel competition winner Sara Haywood and her family find their happy holiday in Orlando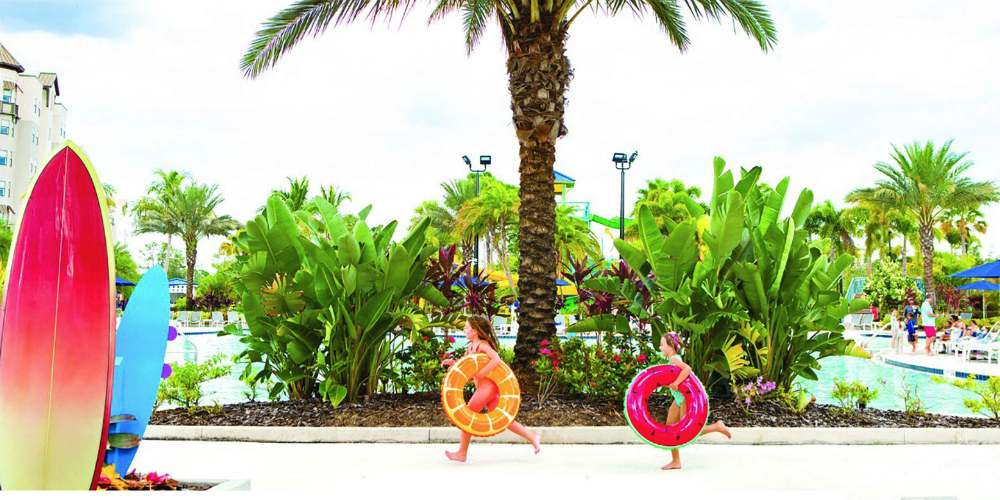 It was a long journey from the UK to Florida but my girls, Olive, 11, and Betty, nine, were so excited, they went with it. We'd been given many recommendations, and looked forward to doing everything and experiencing the Disney magic. Betty was especially excited to see Mickey Mouse. We flew with Norwegian airlines, which had films to watch, quizzes and trivia on its entertainment system.
Our first Orlando base was the Walt Disney World Dolphin Resort. With a lake-view room and friendly staff, we were soon sorted with our Disney MagicBands and park maps. We didn't spend much time at the hotel, as we were too busy enjoying the parks, but the girls had fun at the pool and waterslide.
We also stayed at the Grove Resort and Spa, which was a really beautiful spot. We had a huge apartment with three double bedrooms, a living and dining area, two bathrooms and a massive kitchen. The resort also had its own water park with waterslides, a lazy river and a Flow Rider, where the girls tried surfing.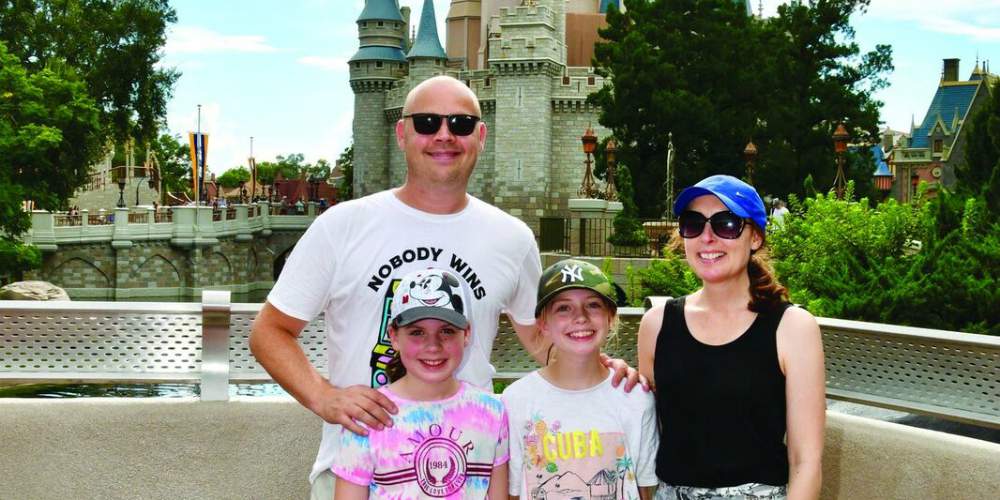 Driving to Walt Disney World was really thrilling for us. The girls were so excited – and us too, really! First up was Magic Kingdom. Once we had picked up our tickets, we took the ferry and were so pleased that we did, as you get a really good view of the castle as you sail to the entrance. It was lovely walking up Main Street; there was just so much to take in.
The girls wanted to go in all the shops, which we had to prise them away from as we had our Disney FastPass+ booked. It was surreal standing at the end of the street and seeing the castle. It was just like I imagined it to be and a whole lot more. Betty even got to see Mickey Mouse in the parade, who waved at us, which made her day. We watched the fireworks at night and it was just magical. Tinkerbell actually flew from the castle right over the top of us!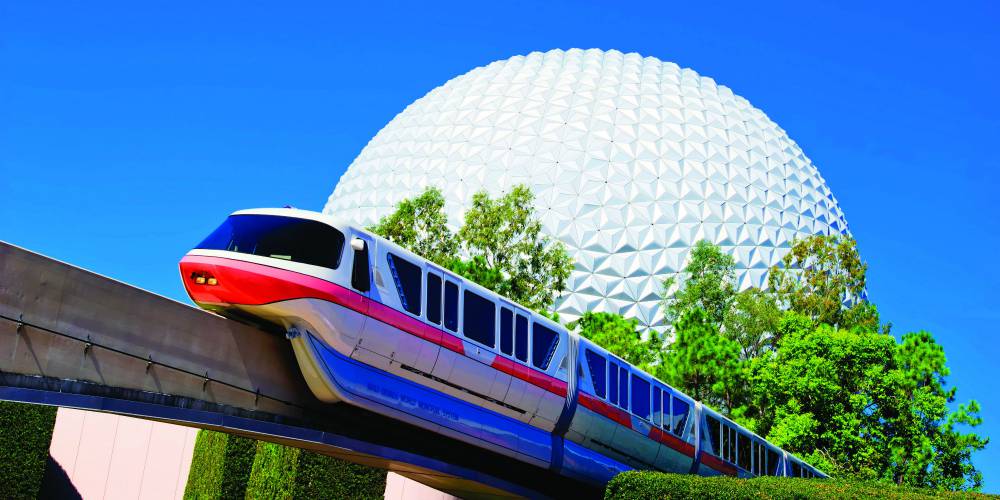 The next day we went to Disney's Animal Kingdom Theme Park. Walking in was just breathtaking. The Tree of Life was at the centre of the park and just as we passed it, red parrots flew over us. It was like stepping into a different world. We rode on the Kali River Rapids and got completely soaked, saw Festival of The Lion King, went on Expedition Everest, which is the biggest roller coaster the girls had ever been on, and visited Kilimanjaro Safari. It was brilliant seeing the animals in their natural habitat. They had so much space to roam.
Our highlight, though, was Pandora – The World of Avatar. It was just like being on a different planet and it was so beautifully done. I think our overall favourite attraction has to be Avatar Flight of Passage. It is hands down the best ride any of us have ever been on. It's an experience, really, and not just a ride. You fly on a banshee through a virtual Pandora landscape and actually feel the creature breathing.
At Epcot, we went on Soarin' Around the World, which was another thrilling VR experience and felt so real. We went to all the countries' pavilions, which was also inspiring. Visiting Disney's Hollywood Studios felt like stepping back into a 1930s film set. We all enjoyed the Star Wars attractions, and we had an amazing time in Toy Story Land, too.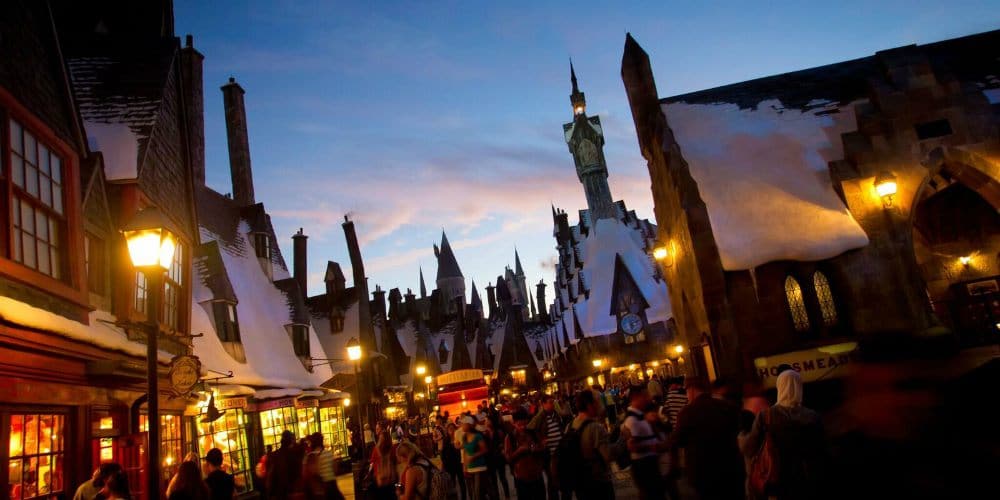 Overall, we just loved the magic of Walt Disney World. It really is the happiest place on Earth. The attention to detail and the upkeep of the park were on another level from anything that we've experienced. We decided to go to Universal Studios for a day.
We love Harry Potter, so we were excited to see Diagon Alley and go on all the rides. It was so like the films and even the shops were the same. You could buy magic wands which let you cast spells to make things move in shop windows and make fountains spray water.
The best bits would have to be Escape from Gringotts and Forbidden Journey. For Escape from Gringotts, we queued up in the actual Gringotts bank and could see goblins counting money. In the Forbidden Journey, the pictures on the walls talk to you like they do in the films. Ron, Hermione and Harry even spoke to us from the balcony in Dumbledore's office. The attention to detail was just unbelievable.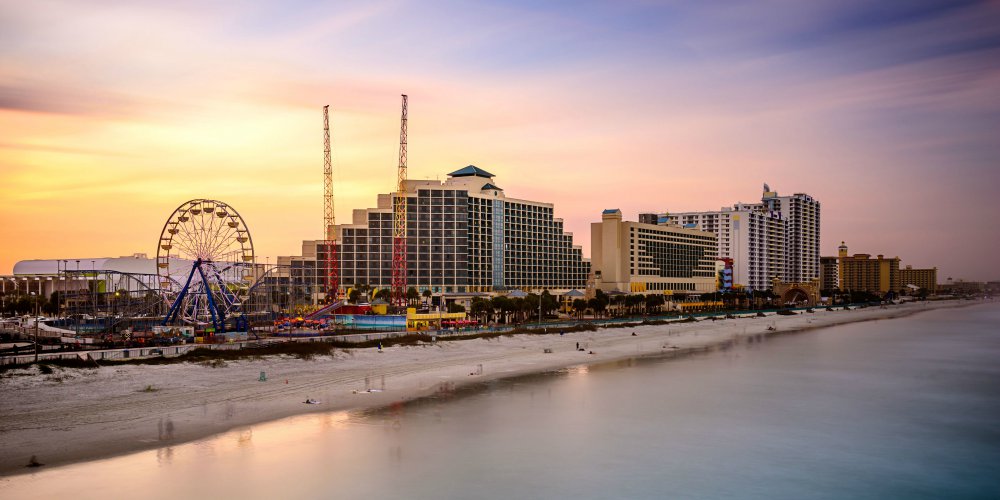 Of course, Universal Studios is not all Harry Potter – there are so many other brilliant rides, shows and experiences to see, too. We absolutely loved the Mummy ride. We went on it three times!
To take a break from the hustle and bustle of the parks, we drove to Daytona Beach for the day and visited Ponce Inlet, which is tiny town nearby. Here we enjoyed a boat trip to see wild dolphins and a turtle rescue centre. We went to Boggy Creek and took a thrilling ride on an airboat.
Our holiday to Orlando was just fantastic. I'll never forget the look on the girls' faces as we walked into Walt Disney World on our first day – they were just mesmerised. None of us wanted to leave. It really was the holiday of a lifetime.
The lowdown
How to book
The Haywoods travelled with Kenwood Travel, which offers this four-star holiday from £1,199 per adult, £999 per child (based on two adults and two children). The price includes flights, transfers and accommodation. Disney's 14-day Ultimate Ticket with Memory Maker and Disney FastPass+ costs £419 per person. Call 020 7749 7358