Top 10 exciting experiences in Cancun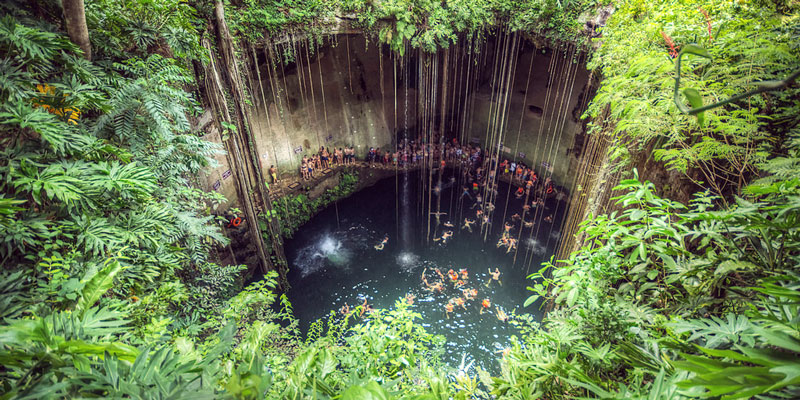 3/10

 Discover the Yucatan Peninsula's astonishing cenote
There are thought to be around 10,000 sacred Mayan pools or Cenote, across the Yucatan Peninsula. You won't get round them all on one holiday but, with a little help, you could easily experience four in a day from Cancun.
Xenotes Oasis Maya Tour has plenty of ancient mysticism to satisfy your cultural cravings, lots of wild adventuring for kids and plenty soothing downtime in the mix too.
White-knuckle enthusiasts will be up for rappelling high above the transparent waters of Lu'um, the Earth Cenote; bold kids can dare fearsome zip-lines to land in the heart of cooling Lik', the Wind Cenote; and Ha', the Water Cenote, is the spot for some gentle swimming and snorkelling. Then it's off to K'áak, the Fire Cenote, and a grand finale of kayaking, tubing and lazing, before a well-earned picnic lunch.
Good to know
Lunch on this tour is described as a Glam Picnic without exaggeration and kids will love the lux fillings and 'make your own' sandwiches freedom.