With the recent release of Little Women the movie, Dea Birkett and her teenage daughter travel to Massachusetts, the longtime home of Louisa May Alcott, to see where it all began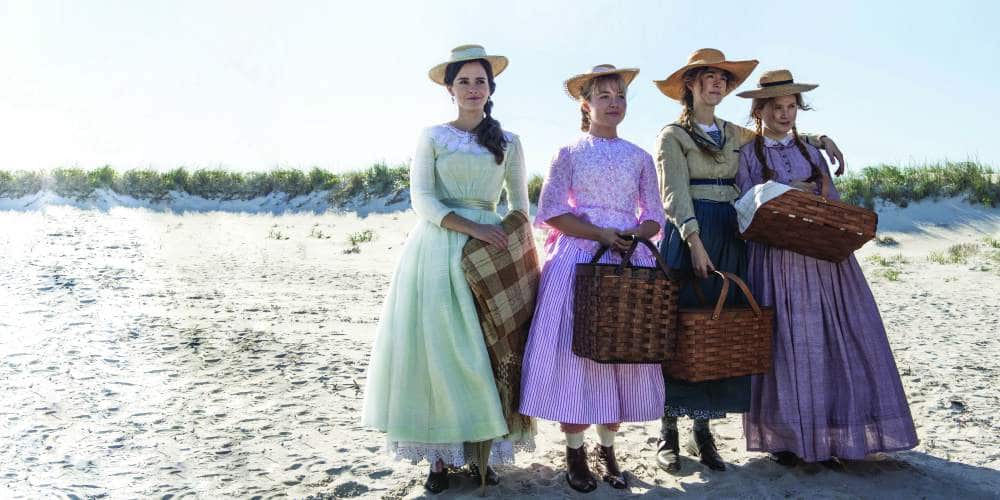 There's a handwritten notice in the historic home's kitchen titled Order of Indoor Duties for Children. 'Prompt, Cheerful, Unquestioning, Obedience. Government of Temper, Hands, and Tongue.' I point it out to my teenage daughter Savanna, with a hopeful nod. She shrugs, turning her gaze to the table where her long-skirted, rebellious-spirited, 19th-century heroine would have sat, making golden-tinted pies.
We're on a guided tour of Orchard House, a simple dark wooden home on a leafy road in Concord, Massachusetts, now a small commuter town less than an hour from Boston. This unassuming cottage is where Louisa May Alcott lived, wrote and set Little Women, peopling it with characters drawn from her own family – her eldest sister Anna was the character Meg March; her father Amos Bronson Alcott, the disciplinarian who had written the notice, Mr March; and Louisa herself became the feisty, free-thinking Jo March. This winter, the new film of Little Womenis released, with Emma Watson as Meg and Saoirse Ronan playing Jo.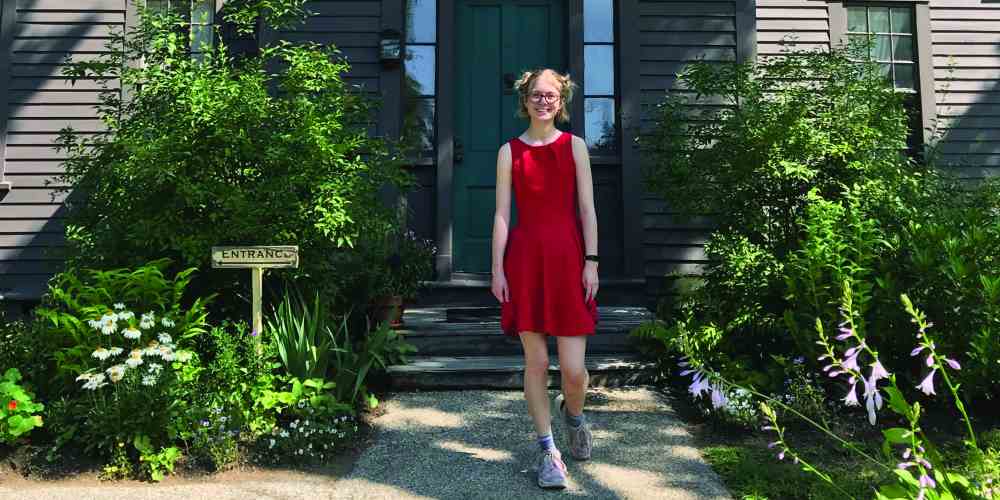 A tour around Orchard House is like walking into the pages of Little Women. Nothing has been moved since 1868, when part-time seamstress Louisa May sat at the white wooden semi-circular desk, no bigger than a large serving dish, and in just 10 weeks wrote the novel that was to take herself, and her family, out of poverty and into worldwide fame. Little Women, with its rule-breaking tomboy heroine Jo, was an immediate bestseller.
To my teen daughter, Louisa May is an early feminist icon
To my teenage daughter, the author who wrote, 'Liberty is a better husband than love' is a heroine, an early feminist icon. Savanna even admired Louisa May's 'mood pillow' on the horsehair sofa in her Orchard House parlour, a warning to any potential callers. If it were facing upwards, the affirmed spinster would be in a good frame of mind and be likely to greet you warmly. If it was laying down on its side, it was a bad day and best to keep your distance. We walked over the wobbly and distended floorboards on tiptoe, as if we might disturb her sensitive literary ghost.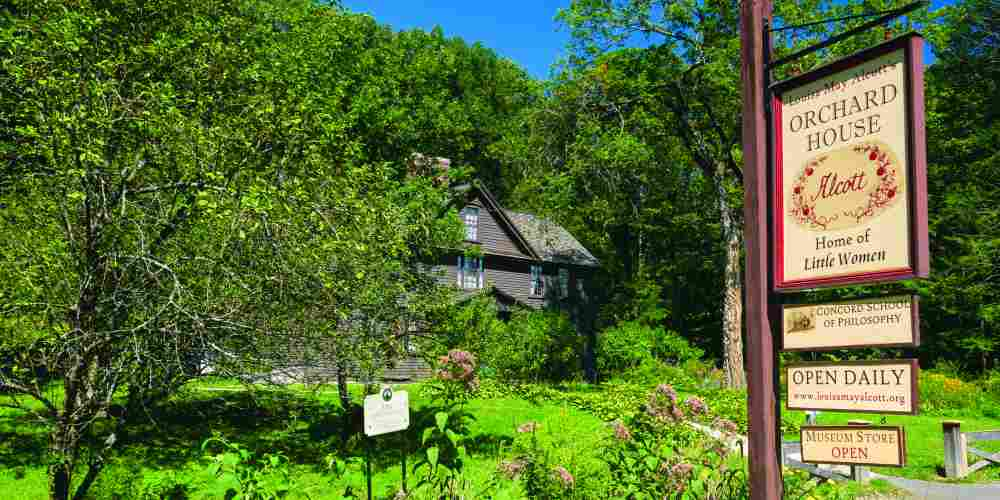 The local Concord Museum displays a few of the family's belongings, including a shiny copper kettle in which Louisa May boiled water for tea. In the 1800s, Concord was a centre for thinkers and writers, with philosopher Ralph Waldo Emerson, essayist Henry Thoreau and Nathaniel Hawthorne, author of The Scarlet Letter, all having homes in the town and represented in the museum's collection. But still, the Alcott kettle is the most popular item.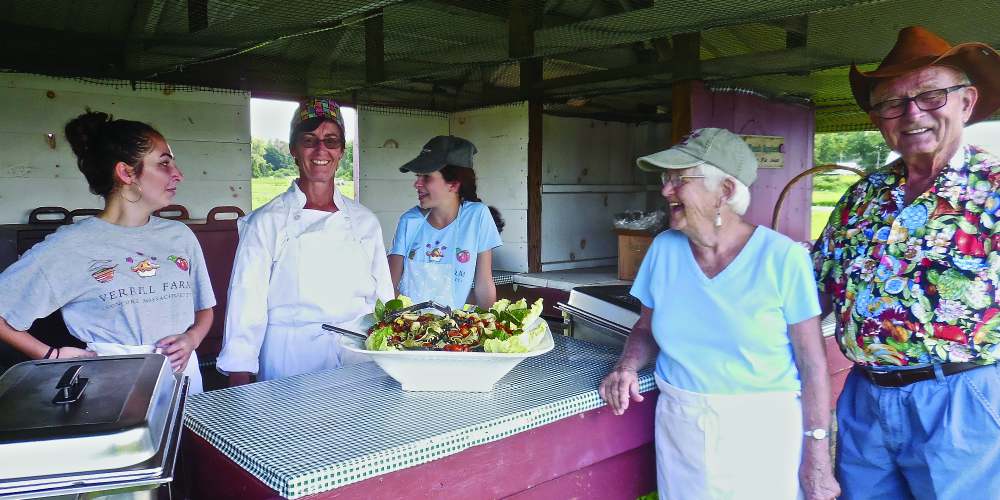 We had our own tea at the café at Verrill Farm, a century-old working farm growing beets, carrots, lettuce and Swiss chard, as well as rearing rare cattle. Our food had travelled zero miles – the rocket, peppers, tomatoes and corn all coming from the surrounding fields. 'You have to pick the corn at six in the morning,' says 86-year-old Joan Verrill, who still runs the farm with her family. 'That's when it's crisp and snaps off the stalk. Any later, and it would bend instead.'
In the holidays, the farm runs cooking classes for children and hay wagon rides for families on carts that would have been familiar to the Alcotts. The female cast of the Little Women film visited just such a farm to learn to make golden-tinted pies like Louisa May.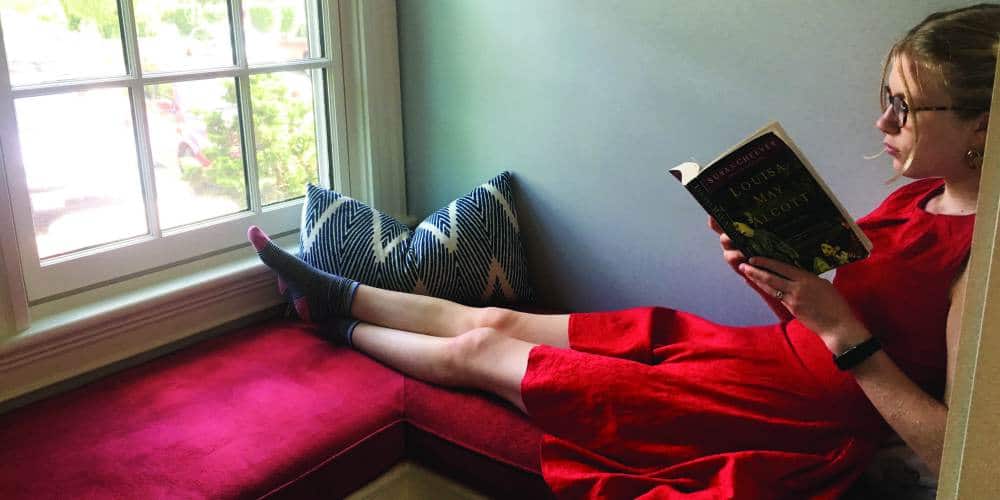 In this sleepy, sedate area of the State, change happens slowly, if at all. We stayed at the Inn at Hastings Park, a beautifully converted 19th-century barn in the neighbouring small town of Lexington, where I whiled away the afternoons on the wooden porch, admiring the maple trees, as Savanna reread Little Women in the air-conditioned room.
The Alcott family would have taken a stagecoach from this gentle greenery to reach the bustle of Boston. But we travelled towards the city by car, to stay in and discover where the iconic author played as a child. Beacon Hill is now a sought-after area, the tall Victorian brick houses where young Louisa lived in penury now prime estate. Like Orchard House, it has a stepping-back-in-time tingle to it.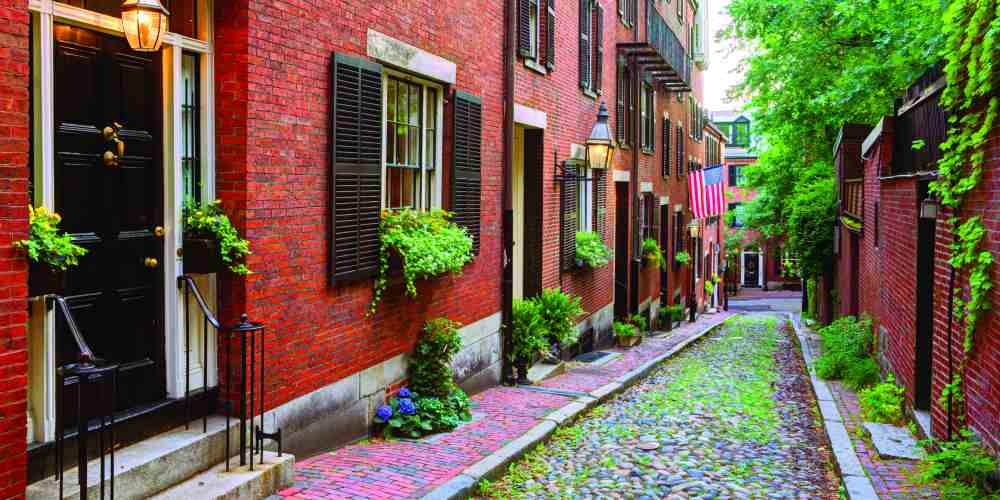 Original gas lanterns still line the cobbled narrow roads, and the main Charles Street is full of small independent bow-fronted shops, mostly boutiques, antique stores and independent cafes. On one corner is the newly-opened Whitney Hotel, the design inspired by the industrial red brick buildings surrounding it, with a fine restaurant that has an excellent no-tipping policy. It's a short walk to Boston Common, where the four Alcott sisters used to roll their hoops, overlooked by the massive gold dome of the Massachusetts State House.
Louisa May was a strong advocate of physical exercise for women. 'No boy could be my friend until I'd beaten him in a race,' she once boasted. She loved to go running, and is sometimes credited with inventing the activity now known as jogging. We didn'tgo jogging while we were there, but we did walk briskly around Beacon Hill following the Boston Black Heritage Trail, in the knowledge that Louisa May, a campaigning abolitionist, would have approved. The hour-long route winds past Meeting Houses, schools which first served black pupils, through the square where the Alcotts' home still stands, and ends at the small Museum of African American History.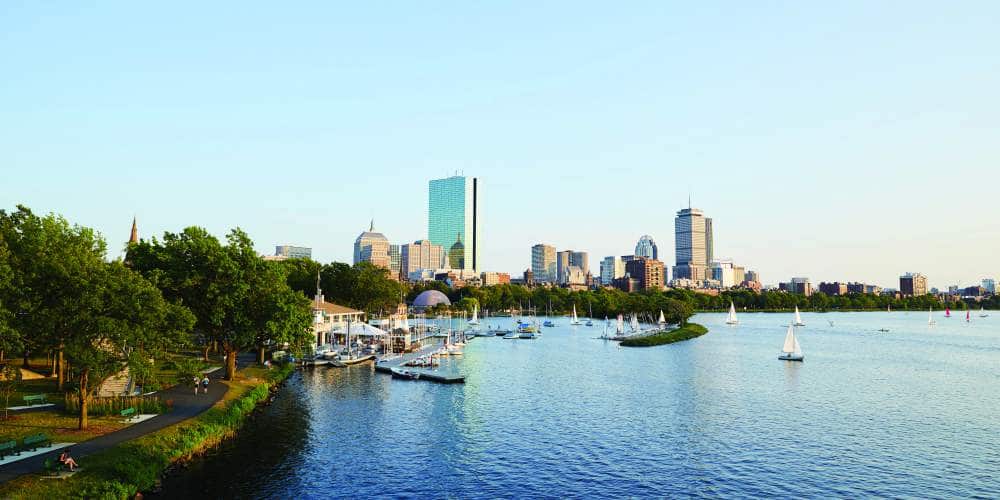 Walking through history makes you hungry, and we couldn't go to Boston without eating crab. At the Barking Crab, an open-fronted tent down on the lively waterfront, plastic bibs caught the flakes of New England clambake – lobster, steamed clams and corn on the cob – that didn't make it to our mouths.
But Savanna had higher aims. She wanted to visit Harvard, to see the prestigious educational establishment that her heroine wouldn't have been allowed to attend. The University only fully admitted women in 1969. Students take you on tours around the campus, filling you in on the fitful history and pointing out statues of the famous founders. Now Louisa May's papers are stored in the college library.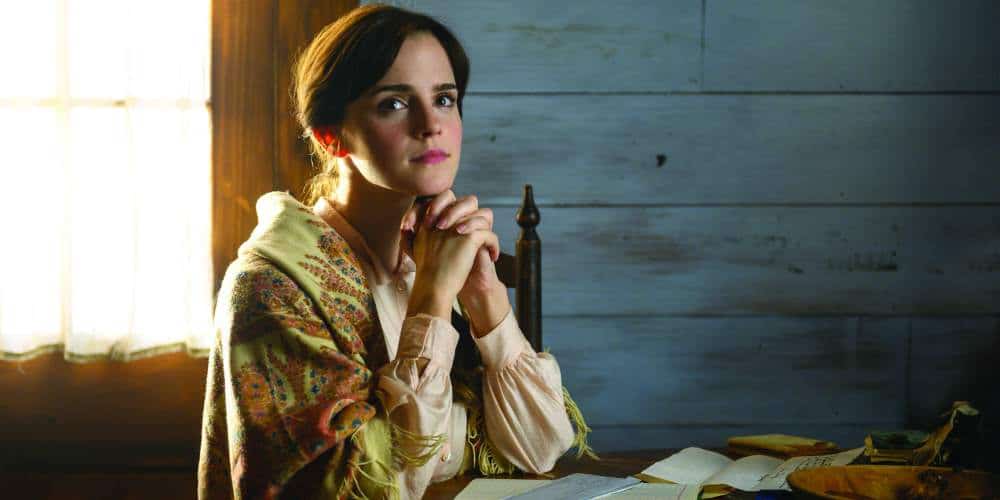 But the original of the handwritten notice remains in the Orchard House kitchen. I'd bought a copy in the gift shop and, inspired by our journey, pinned it up in our kitchen when we got home. But sadly, I'm no Amos Bronson Alcott. My children ignore it. Savanna also made a purchase in the gift store – a mood pillow. I notice it's turned one way more often than the other. And if I ignore that – well – I'd face a wrath as fierce as her heroine's.
The Lowdown
Getting there 
Norwegian fly daily non-stop from London Gatwick to Boston, from £230 return
What to do
Louisa May Alcott's Orchard House: Adult tickets cost £8, children's cost £4
Concord Museum: Adult tickets cost £8, children's cost £4.50
Where to stay
Double rooms at Inn at Hastings Park, Lexington cost from around £170 per night
Family rooms (sleeping four) at The Whitney Hotel, Boston cost from around £230 per night
Where to eat in Boston
The Barking Crab: For seafood on the waterfront
Parish Café: American-style upmarket sandwiches
Time Out Market Boston: Indoor food market showcasing Boston's finest eateries
Concord Verrill Farm: Farm shop café