Hawaii is a bucket list destination and for good reason. This tropical set of islands is heaven for families looking for a mix of beach, activities and culture. Here's our guide to the six Hawaiian islands that are open to tourists to help you plan your getaway in paradise…
By Gwyneth Donahue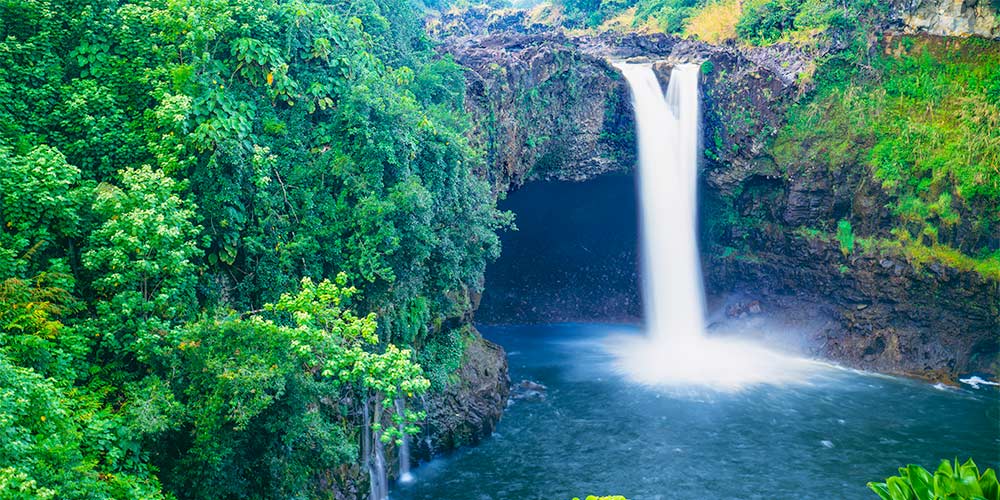 6.

Oahu

Known for its beautiful waterfalls breathtaking hiking trails, Oahu is home to the capital city of Honolulu. Oahu combines Eastern and Western cultures all while maintaining the traditions of the Native Hawaiian people. For an authentic Hawaiian holiday, Oahu is the perfect island for your family.

What to do:

Bring the kids to see native Hawaiian plant and animal species at the Honolulu Zoo Society. Families can admire unique species such as the dyeing poison dart frog, hamadryas baboon, and bongo. For a zoo experience like no other, bring your family on a Friday or Saturday evening for a Twilight Tour. As the sun sets, educators will guide you on a two-hour walking tour to learn about some of the zoo's most interesting animals. Be sure to cover the kids in bug-spray!

Treat the kids to a day at Sea Life Park, Hawaii's #1 Marine Park. Located in East Oahu and open 365 days a year, the kids will love spotting dolphins, sea lions, sharks, native fish, and many other species. Sea Life Park places an emphasis on educational and interactive programs making it the perfect family day activity. The park includes shows, exhibits, interactive programs and even the chance to swim with dolphins. For families with a heightened sense of adventure, get up close and person with a real life shark while you're there.

Byodo-In Temple

For a cultural attraction, plan a day trip to the Byodo-In Temple, nestled at the bottom of the Ko'lau Mountains in Valley of the Temples Memorial Park. The temple was built in 1967 to honour the 100-year anniversary of Hawaii's first Japanese immigrants. The Byodo-In Temple is a replica of the 950-year old original in Japan. After exploring the temple and its grounds, purchase fish food from the gift shop and let the kids feed the koi.

Where to stay:

For a beautiful resort complete with Atlantic dolphins swimming in an ocean water lagoon, look no further than the Kahala Hotel and Resort. Located in the private residential area of Kahala, this resort has tropical beaches and top of the line amenities. Kids will love spending time at the Keiki Club, which provides endless fun for children ages five to twelve. These tropical activities range from Hermit Crab racing to a Hawaiian Nature Scavenger Hunt. Pick up the kids and bring them to the Dolphin Quest, where guests have the chance to see dolphins up close in a natural ocean water environment.

Where to eat:

For a unique Hawaiian Sunday brunch, make a reservation at Hokus. The seafood lovers in your family will love the poke sushi bar and carving station-featuring favourites like the king crab legs or Portuguese sausage. This fixed menu is $78 for adults and $39 for children ages six to twelve. For the pickier eaters, choose from the A la Carte menu, which includes classics like the acai bowl, banana chocolate french toast or eggs any style.

For some local heritage, head to Duke's Waikiki for breakfast, lunch or dinner, a restaurant that honours Hawaiian Olympic Gold medallist Duke Paoa Kahanamoku. Try one of the many island favourites such as the baby back pork ribs or huli huli chicken. For the kids, the "Keiki Menu" offers classics like tomato pasta or fish and chips.

For some of the best ice cream that Hawaii has to offer, bring the family to Lappert's Ice Cream… at least once! Taste test as many flavours as you want but choosing will not be easy. With delicious local creations like the carmel coconut macadamia, Hawaiian sea salt caramel, and Hana Road, parents and kids will be equally satisfied.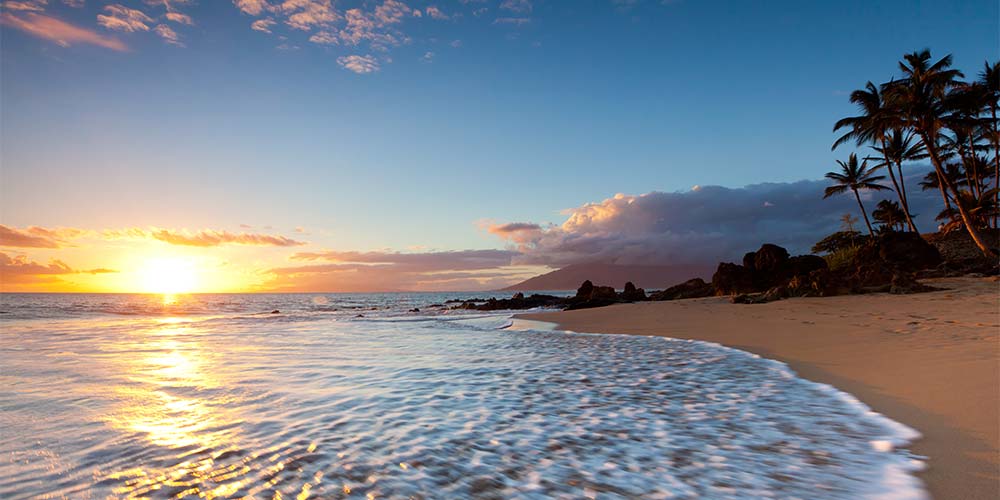 5.

Maui

Nicknamed the "The Valley Isle" Maui is a family favourite for its legendary beaches, migrating humpback whale season, fresh food, and sunrise or sunset views from Haleakala. Condé Nast Traveler has voted Maui the "Best Island in the U.S." for over 20 years. The only downside of a family trip to Maui is that you won't want to leave.

What to do:

Bring the kids rash guards and book a Molokini Snorkel Tour with Pride of Maui. With over 30 years of experience, your family's safety and enjoyment is Pride of Maui's main priority. Families can enjoy expert snorkel lessons and feel confident diving into the waters of one of the best diving locations in the world. Be sure the kids lookout for green sea turtles or even spinner dolphins.

Let the whole family learn how to surf with Maui Surf Lessons. Reserve a guided lesson for traditional surfing, canoe surfing or stand up paddle boarding. Families can book private surf lessons year-round for beginner or intermediate surf conditions.

Watch the kids turn into mermaids with the help of Hawaiian Mermaid Adventures. Here, kids interested in mythology and the ocean can swim with a mermaid tail while being supervised by a trained lifeguard. Free underwater photos are taken during your child's 2-hour mermaid lesson.

A Maui classic is one of the island's famous whale watching tours. Bring your family to see north Pacific Humpback Whales up close along the Hawaiian shores. The official whale watching season is November through late May. Peak season is December through the end of March. The kids will be amazed by these 40-foot creatures that weigh over 40-tons. See whale splashes while making long lasting family memories.

Where to stay:

There is no better place to stay in Maui than the Grand Wailea, which combines luxury with kid-friendly attractions. While parents relax by the Hibiscus Pool, the kids can float down the lazy river or ride the lava tube slide. The Grand Wailea also offers a kid and teen room, which include fun activities like hula lessons, LEGO wall building, ping-pong tournaments, and much more. To make a stay here even better, kids ages 5 and under dine free for breakfast at the Grand Dining Room and dinner at the famous Humuhumunukunukuapua'a! With over 40 acres of tropical gardens, this resort cannot be beat.

Where to eat:

 For a dinner that both parents and kids will love, make a reservation at Monekypod Kitchen. Go for lunch or dinner and sit outside underneath the lantern lights with lovely views. We recommend the Fresh caught fish tacos or hamakua wild mushroom & truffle oil wood fired pizza. The kids will enjoy a customised local children's menu offering favourites like the easy cheesy pizza or monkey business saimin.

For a delicious Hawaiian brunch, go to Longhi's, which has been satisfying customers of all ages for over 30 years. This classic restaurant offers a Keiki Menu for breakfast, lunch, and dinner. The kids will have a hard time choosing between the creamy fettuccine alfredo or grilled chicken with mixed vegetables.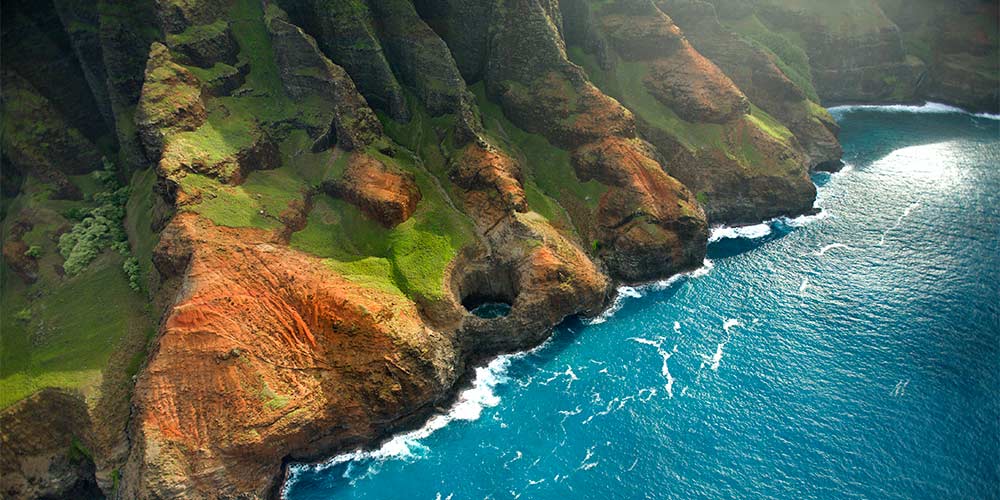 4.

Big Island

True to its name, the Island of Hawaii or the Big Island is the state's largest island. Almost twice the size of any of the other seven islands, the Big Island is incredibly diverse. Whether your family wants to explore tropical rainforests or see a volcano up close, this place has it all.

What to do:

Hop in the car and bring your family to Rainbow Falls, just a five-minute drive from downtown Hilo. In a picturesque location, the Wailuku River flows through an abundance of tropical undergrowth, cascading over 80 feet. Be sure to pack the kids rain jackets as it does rain most days. For families who are lucky enough to visit Rainbow Falls on a sunny day, be on the lookout for a rainbow, which will appear just above the falls making for one of the most spectacular views that nature has to offer.

Take a closer look at a small and colourful rare Hawaiian species at the Ocean Rider Seahorse Farm. The little ones will be able to watch seahorse preservation up close while being dazzled by these magnificent creatures. With over 15,000 seahorses swimming in 300,000 gallons of seawater, Ocean Rider Seahorse Farm is a unique attraction to the Big Island. The kids will enjoy learning about Ocean Rider's eco-friendly goal. Discover how your family can join in on the preservation efforts. After the tour, walk along the coast for more stunning views.

Take advantage of your family's rare opportunity to see real life volcanoes in a safe and beautiful setting at Hawaii Volcanoes National Park. For over 70 million years, volcanic heat and pressure has formed inside the earth and created a striking landscape of molten rock. Families can admire views of the 66-mile roadways, which take visitors in and out of tropical rain forest pathways. Be sure to check out the website's diverse range of touring attractions and find the perfect experience for your family.

Where to stay:

Relax on crystal white-sand beaches or go for a dip in the Westin Hapuna Beach Resort's 6,8000-square-foot freeform family pool. For the golfers of the family, spend the day on the award-winning 18-hole Hapuna Golf Course, designed by golf legend Arnold Palmer. Start the day off right with breakfast at Ikena Landing's open-air dining experience with favourites like the Ikena Landing Pancakes, breakfast buffet, or fresh smoothies. After a delicious breakfast, head to the beach where families can rent surfboards and test their balance on the waves.

Where to eat:

Perfect for lunch or dinner, the Blue Room is a Parisian brasserie with Hawaiian influences in their cuisine. Sit inside or outside on the tropical courtyard and enjoy delicious local fare like the coconut prawn salad or bouillabaisse, featuring seasonal seafood in a tomato saffron broth. Kids can order from the Keiki Menu and munch on pork katsu or vegetarian options such as the spaghetti with marinara.

Time your dinner with the sunset at Napua, a Mauna Lani Beach Club nestled in a private ocean cove. For those who can't get enough of fresh seafood, try the local catch garnished with a black bean garlic truffle dashi or the octopus luau complimented with coconut milk and taro leaves. For the little ones, Napua offers Island Oasis Smoothies to start and kid-friendly portioned entrees like the keiki fish or chicken fingers.

Almost as big as the island itself, Original Big Island Shave Ice Co serves a local treat that is packed with flavour and lots of Aloha. Try a real fruit flavour like the guava or passion fruit or satisfy your sweet tooth with a cream flavour such as the tempting strawberry cream or orange creamsicle. No shaved ice is complete without toppings! Let the kids decorate their afternoon treat or dessert with tasty add-ons.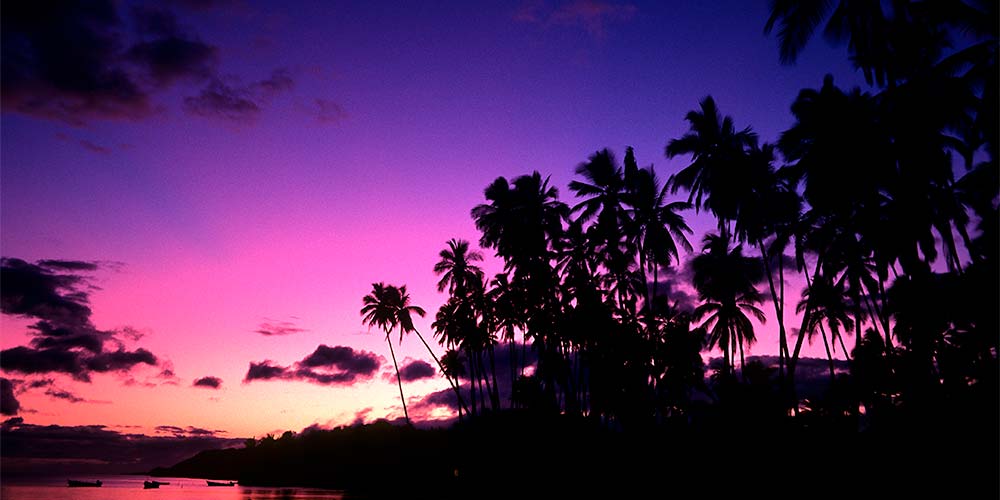 3.

Molokai

Embrace the outdoors in Molokai, home to the highest sea cliffs in the world. Take in the Hawaiian air and bring your family to Papohaku Beach, one of Hawaii's biggest white sand beaches or do something adventurous like a helicopter tour.

What to do:

For the "nutty" families, make a visit to Purdy's Natural Macadamia Nuts, a 5-acre farm with plenty of Na Hua 'O Ka Aina or "fruits of the land". Here families can learn from local Macadamia Nut experts about the mac nut trees that have been flourishing since 1980. In addition to all things nuts, families will also hear about Hawaii's rich culture. Spend the afternoon at Purdy's Natural Macadamia Nuts and sample fresh-from-the-shell nuts and even try delicious macadamia blossom honey.

Make a splash and go on a unique snorkelling experience with your family of Molokai's magnificent underwater reef. Book a spot on Molokai Fish & Dive's 31-foot, twin-hull Power Cat, which will drop snorkelers at two rare sites. At the first site, families can spot for a variety of vibrant corals and local reef fish species. The second snorkelling site will amaze the little ones as they keep their eyes out for green sea and Hawksbill turtles.

Put on a lifejacket and go on an ocean paddling adventure on the longest on going fringing reef in the country with Molokai Outdoors. Families can go on a guided excursion that is geared towards all level kayakers. Enjoy magnificent views of Molokai's south shore reef. Just be sure to lather the kids in sunscreen before you depart.

Where to stay:

For a private relaxing paradise island, book your family's stay at Hotel Molokai, which offers breathtaking views of sea cliffs from an oceanfront bungalow. Embrace Molokai's natural beauty in a hotel nestled in vibrant tropical foliage complimented by beautiful starry nights. The kids will enjoy swimming in the pool or swinging in the hammocks. Dine at the hotel's famous Hiro's Ohana Grill, which is open for lunch or dinner.

Where to eat:

For a quick breakfast before a daytime excursion, Kanemitsu's Bakery & Coffee Shop offers early morning classics like protein packed scrambled eggs or indulgent pancakes that the kids are sure to request. For those who have big appetites, select something from the bakery to bring along the way like the hot bread filled with a rich cream cheese, butter, and cinnamon.

In a casual setting, enjoy local comfort food at Kualapuu Cookhouse. Favourites include the warm biscuits and gravy or barbeque ribs seasoned with guava sauce. For a family-friendly meal at a fair price, Kualapuu Cookhouse is a hotspot amongst visitors and locals alike.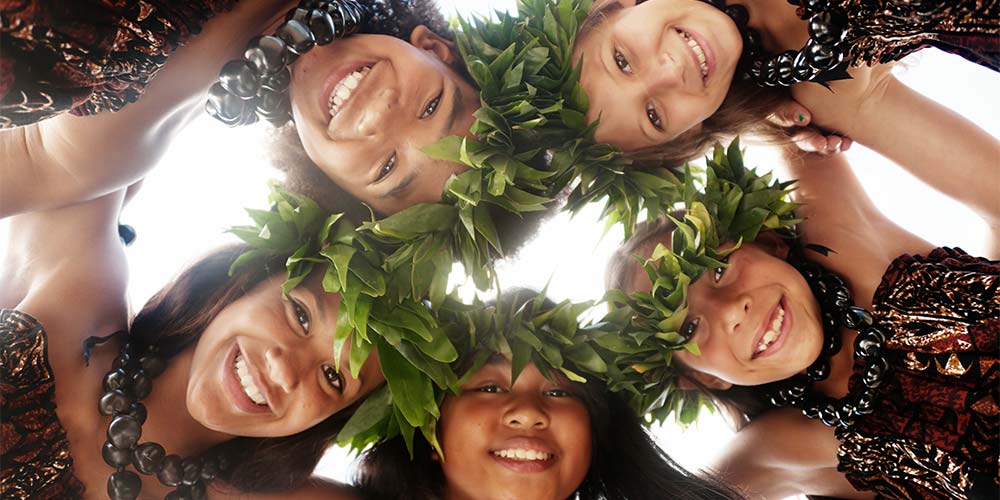 2.

Lanai

Regarded as one of the most popular Hawaiian Islands for families, Lanai offers visitors a happy medium of relaxation time on brilliant white sand beaches and outdoor adventure. Lanai is a Hawaiian hot spot for luxurious resorts and a plethora of family-friendly activities. Don't wait to book your family's next holiday.

What to do:

Take a break from Hawaii's aquatic activities and embrace the beauty of the land with Lanai Horseback Riding. The Lodge at Koele offers lovely trail rides for kids ages 9 and above. For those eight-years-old and under, short pony rides around the barn is another popular activity. On a trail geared towards beginner riders with well-trained horses, families can ride through ironwood forest and admire dramatic scenic points. Group rides are roughly 90 minutes and $110 per person. Pony rides are $25.

Rent a Jeep and take the family off roading and explore Keahiakawelo, otherwise known as the Garden of the Gods. Just a 45-minute drive from Lanai City, this rocky garden provides outdoor family fun with views that can't be seen anywhere else. Bring your camera and capture the beauty of rock towers, spires, and century-old erosion formations. A popular time of days for families to visit is sunset when Keahiakawelo is illuminated by a brilliant orange glow on the rocks.

For families staying at The Four Seasons Resort Lanai, hula lessons are a hit amongst families who want to embrace local tradition. Make memories that will last a lifetime as your family learns the hula, while also listening the rich values of traditional Hawaiian places on family and nature. Bring a little bit of Lanai back with you by incorporating these family values at home.

Where to stay:

Treat the family to a stay at the Four Seasons Lanai, a five-diamond Resort that offers guests lagoon-style pools, stunning botanical gardens, and a top notch Hawanawana Spa. Make a splash in the resort's free-form pool with views of Hulopoe Bay or try something new with aerial hammock yoga classes. The Four Seasons Lanai also offers guests nine dining options including Nobu Lanai, featuring a delicious array of sushi crafted by world-renowned Chef Nobu Matsuhisa. For the little ones, twenty-four hour room service is offered featuring delicious and healthy options that parents can feel good about.

Where to eat:

For a light breakfast or lunch on the way to your family's day trip, first stop at Coffee Works for delicious quick bites. As the parents sip on their morning cup of coffee, the kids can munch on classics like a breakfast bagel or Shuffle Dat Waffle complete with strawberry compote and whipped cream. For a healthier fare, the acai bowl or chicken Caesar wrap are popular choices.

For a special occasion meal, bring your family's steak and seafood lovers to One Forty. Offering a menu that is both delicious and unique, guests can choose from the freshly caught Big Island Lobster or Rack of Lanai Venison topped with a Fig Purée. For the kids, popular choices are the Stir Fried Teriyaki Chicken Bowl, Grilled Mahi Mahi or Spaghetti and Garlic Bread.

Get a dose of island fever with the sugary creations at Island Cream Co. The kids will be all smiles with classic flavours like banana chip or strawberry banana. We recommend trying local flavours like the Oahu oatmeal cookie, Hana caramel Popcorn, or Maui French toast.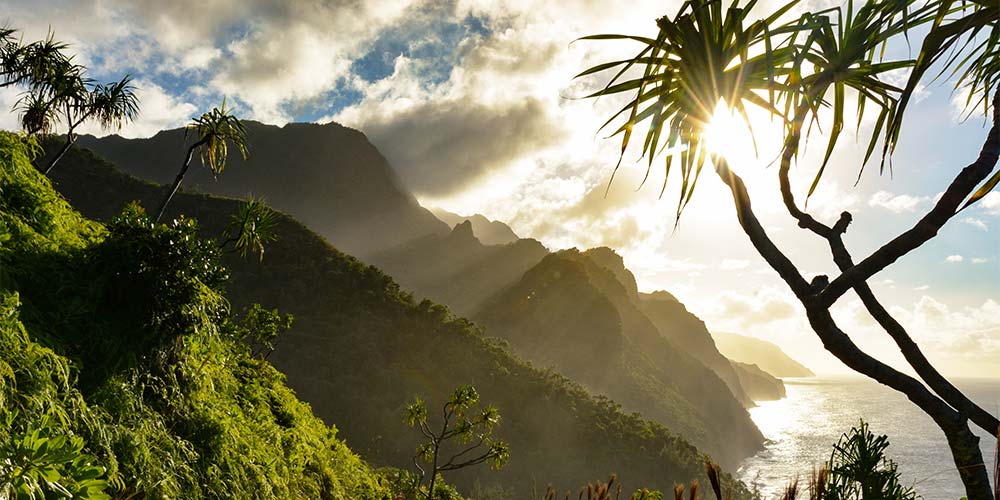 1.

Kauai

For dramatic natural beauty with rich local culture, Kauai is often referred to as the "Garden Island". With so many exciting outdoor activities like helicopter tours or zip lining, your family will leave Kauai with a heightened sense of adventure and a green thumb.

Things to do:

For family adventures that reach new heights, book a zip-lining excursion with Hawaiian Adventure Center. Experience Kauai from a difference vantage point by zipping over the lush forest canopy, grand mountainsides, and even sugar cane fields. Be sure to see the website for a variety of family-friendly zip line adventures like the Zipline Safari or Jungle Valley Adventure. Kids of all ages will love the thrill of safely soaring through the air.

Book the family adventure of a lifetime with a Sunshine Helicopter Tour. There's no better way to see the beauty of the "Garden Island" than from the air. Peak out the window for breathtaking views of mountain spires and jagged cliffs. The kids may even recognize some of the viewpoints from the iconic movie Jurassic Park.

Where to stay:

In an extravagant beachside location, the Grand Hyatt Resort & Spa combines the needs of parents with the wants of children. This resort offers young guests access to award-winning multi-level pools, a relaxing lazy river, and 150-foot water slide. For parents who want some time to themselves, drop the kids to Camp Hyatt, a fun-filled day for children ages three to twelve. Here they can make crafts, meet friends, and learn the hula. The Grand Hyatt Resort & Spa is a holiday haven that caters to the needs of everyone in your family.

Where to eat:

For the early risers, begin the morning with breakfast at the Seaview Terrace. In addition to incredible seaside views, the Seaview Terrace offers an array of morning favourites like the mango passion fruit Danish or mixed berry chia seed pudding paired with an island coconut latte. For the keiki's, the tropical sticky bun and passion orange guava juice are hard to pass up on.

Don't spend a minute inside, enjoy lunch at Oasis on the Beach for fresh air and even fresher food. Parents, indulge by ordering the B.L.A.T. a sandwich loaded with bacon, bacon jam, mixed greens, and avocado mousse served on sourdough. On the healthier side, try the fresh fish taco complemented with shredded cabbage and a side salad. For kids under twelve, the steak bites served with long beans and the kid's quesadilla are popular choices.

For a naturally sweet treat, bring the kids to Anake's Juice Bar, which offers healthy and vegetarian options. Customise your acai bowl with fresh Hawaiian fruit or satisfy your sweet tooth with toppings like the white chocolate or honey drizzle. Anake's Juice Bar is so delicious that your kids won't even know it's healthy.