Sponsored Content
Make time to visit Amelia Island with kids. It's a special, but low-key Florida destination that's perfect for families. Want to put that to the test? Check out our amazing Amelia Island holiday deal. But first, take a look at what charmed Andrew Dent on his recent visit.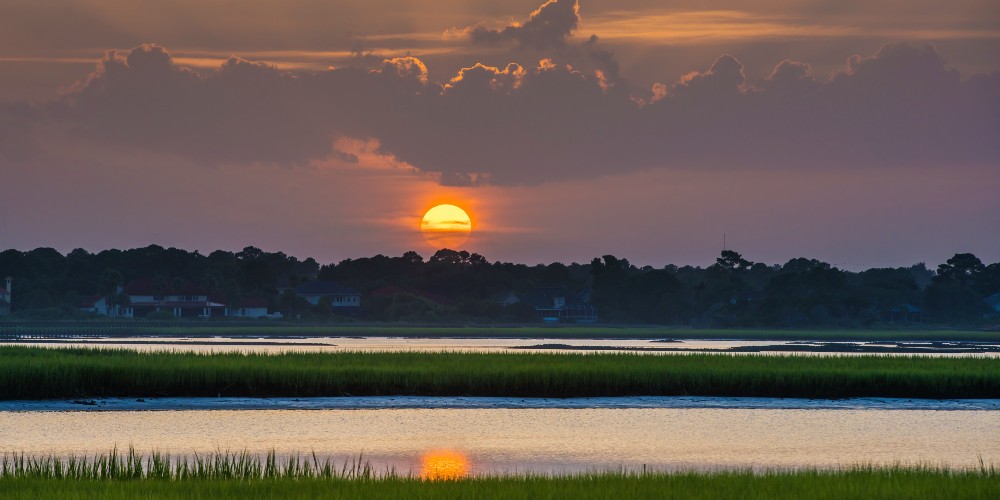 When the topic of Florida comes up whilst planning family holidays, for most of us the screaming of roller coasters, the wonders of amusement parks and Mickey spring to mind. Some might think about the cool vibes of Miami's South Beach. And those who've visited the state multiple times, may even have great memories of Gulf Coast towns like St Pete's, Tampa or Sarasota.
All of the above are fabulous, and I've enjoyed them all over the years. However, I recently discovered a corner of Florida that's little known to international visitors. Nestled up in the top right-hand corner of the state, a mere 10 miles from the Georgia border, is a place called Amelia Island.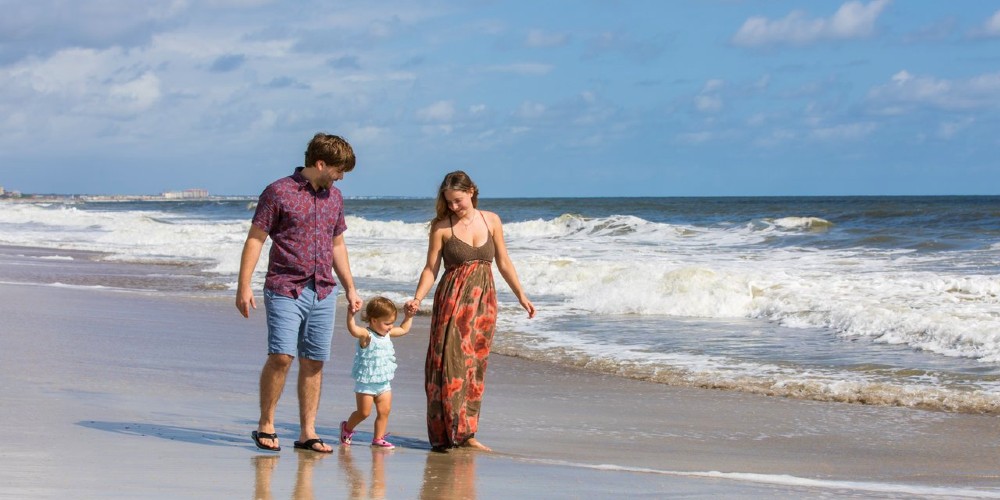 Visit Amelia Island for a different pace of Florida family holiday
In Amelia life moves at an altogether different pace from Orlando or Miami. It's a secluded island, measuring a mere 13 miles long and four miles wide. A nature lovers paradise, it has a stunning, uncrowded beach facing the Atlantic. And so many activities here are perfect for families and kids of all ages.
As well as a good old-fashioned day at the beach, try your hand at kayaking or eco-tours. There's golf, from professional courses to mini putt. You can go shark teeth hunting or bird watching. And, as it's mostly flat everywhere, cycling's popular too. All in all, Amelia offers a truly wholesome, old school family holiday.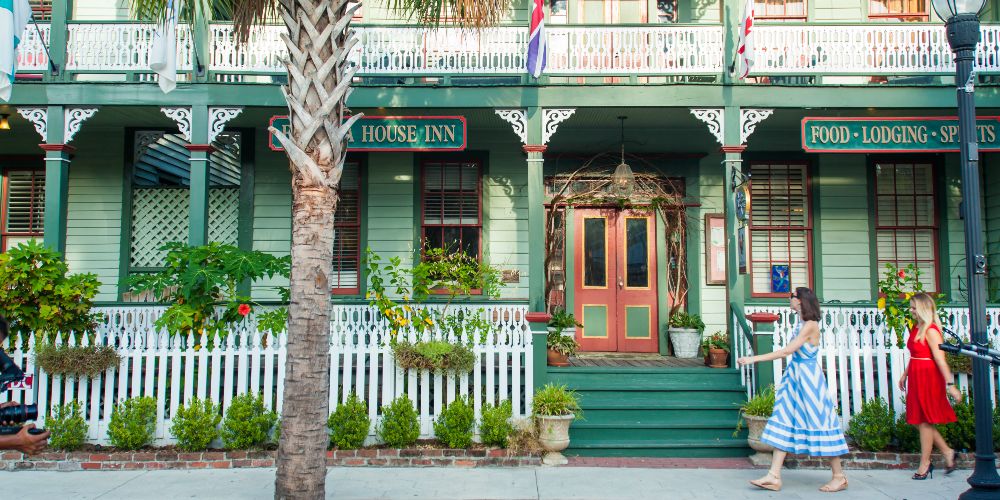 Family-friendly places to stay are another reason to visit Amelia Island
Amelia also offers all sorts of places to stay as a family, from home rentals to luxurious hotel resorts. We stayed at the five-star Omni Amelia Island Resort. A large property on over 1300 acres of land, it sits at the tip of the island adjacent to Amelia State Park.
This is a really family-friendly resort with large bedrooms and direct, safe access to the beach. There are several dining options. But for the kids, the American pub style Falcon's Nest is good fun – right down to airplanes hanging off the roof.
As well as wonderful swimming pools and beach access, The Omni Amelia Island Resort is also home to two golf courses. I managed to sneak off and play a round on the Oak Marsh course. It's a real treat – and test – with no fewer than 14-holes running adjacent to salt marsh creeks. Great for bird watching, less so for losing balls.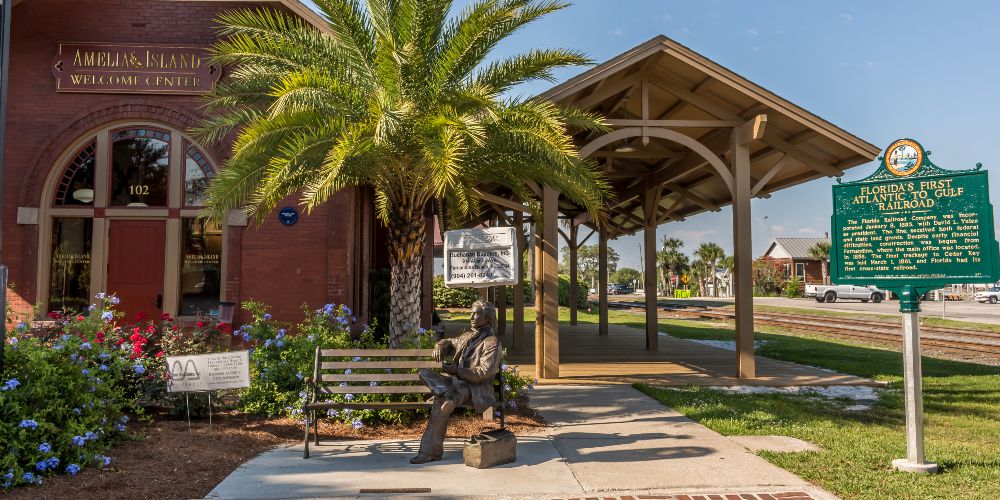 Explore historic Fernandina Beach and meet the fascinating locals
The historic downtown Fernandina Beach area of Amelia is well worth exploring.
In American terms it's pretty old, with Europeans having been here since the 16th century. It still has Victorian era buildings and museums, along with an eclectic collection of stores and restaurants. And there's also plenty of history, woven through with tales of pirates and bootleggers.
On the dining scene, Amelia's great for vegetarians and vegans. I particularly enjoyed lunch at Café Karibo.
However, by far and away the most special shop to visit on the island is Story and Song. This independent book shop is laid out over two storeys and has a café, secret garden and an area for book talks. The founders Mark and Donna Paz Kaufman are wonderful. They not only run this fabulous shop, but they've become global leaders in teaching others how to set up and run independent bookstores. People come from all over the world to take their residential courses on Amelia Island. And it's delightful to think that Story and Song, and by default, Amelia's influence now extends worldwide.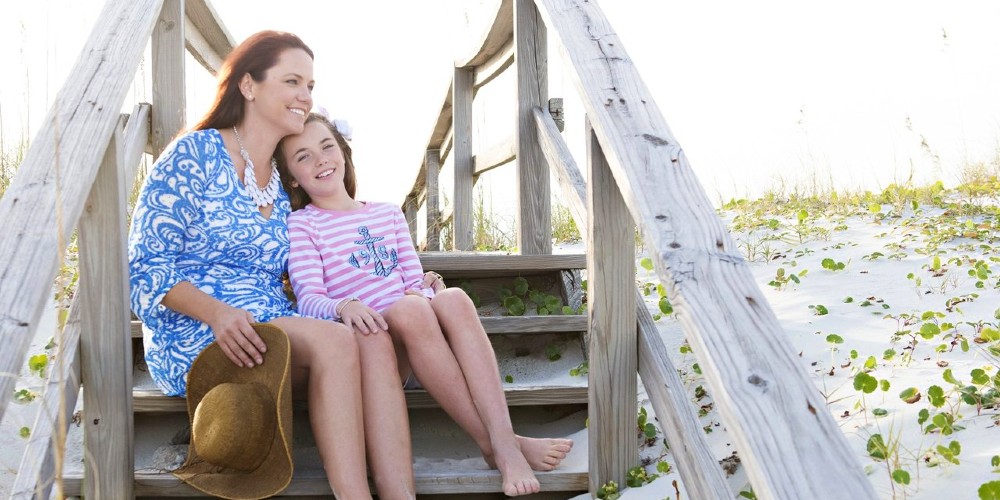 Amelia Island is a beautiful spot and doesn't seem like Florida as we know it. It has a slow pace and almost feels like a secret. It's an excellent destination to reconnect with nature and each other. There are plenty of things to do together as a family and lots of space to escape from time to time. And that has to be the hallmark of the best family holidays.
7-night family holiday in Amelia Island with UK flights and car hire, from £1670pp
Book a 7-night family holiday in Amelia Island and Orlando from just £1,670pp∗. Return UK flights and 7-days car hire are included.
3-nights bed & breakfast at the Seaside Inn, Amelia Island
3-nights at Omni Amelia Island Resort, room only.
1-night at Lake Nona Wave Resort in Orlando, room only.
Return flights on Virgin Atlantic from London Heathrow to Orlando.
7-days fully-inclusive car hire.
From just £1,670pp.
To find out more and book this amazing holiday deal call America As You Like It on 020 8742 8299 or visit America as you like it and book online. 
Want more easy-going Florida family holiday deals? Visit America as you like it for everything you need from UK flights and accommodation to destination inspiration.
∗ based on two people sharing