Sponsored Content
It's a confident statement to call yourself 'The Land of Your Heart's Desire'. But with so much to tempt families, that's no exaggeration for this destination on Florida's west coast, says Cathy Winston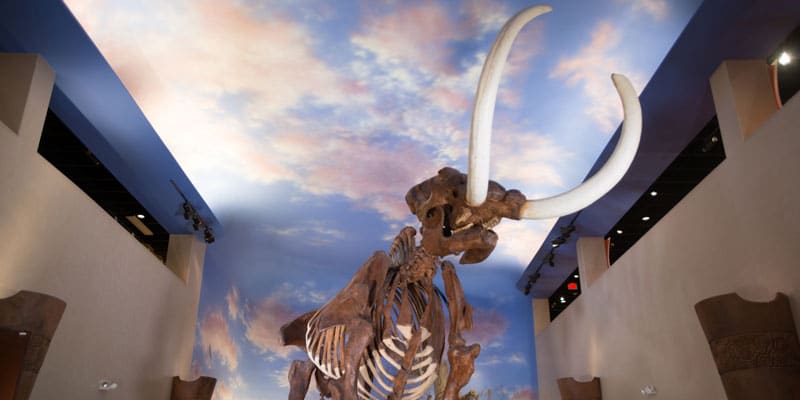 1/10

South Florida Museum

Home to the world's oldest known manatee, the museum is part aquarium, part planetarium and part museum of Florida history, from prehistoric sharks and a giant mastodon through to life in the early 20th century. The highlight is meeting the manatees, part of the museum's conservation project, especially the venerable Snooty, who turns 69 in July.

2/10 

Bradenton Riverwalk

Grab a cone from Corwin's Ice Cream and Smoothies and wander along the Manatee River on the pedestrian riverwalk, which stretches for 1.5 miles. You'll pass 19 pieces of interactive art, and there's a splash zone, play areas, a skate park, a mosaic amphitheatre and a tidal discovery zone. The area also hosts regular festivals and markets.

3/10 

Mixon Fruit Farms

Discover gators in the orange groves with a tour of a working citrus farm that's also part wildlife refuge, caring for orphaned and injured local wildlife, including birds, reptiles and animals, which are rehabilitated to return to the wild, the farm also has a huge play area and Magical Maze to explore along the way.
Find out more about Mixon

4/10 

TreeUmph!

Head into the lush tropical canopy to get your heart racing on one of five treetop adventures, from wobbly bridges and swinging logs to hanging nets, depending how much of a challenge you fancy. Among the 14 acres, there's also a separate course designed for kids as young as seven and a 200m zipline to soar along.
Find out more about TreeUmph!

5/10 

IMG Academy

With some of the most high-tech equipment around, the IMG Academy is where trainers put the finishing touches to elite athletes' performances. If you're not quite in that league, there are regular camps for sports-mad kids – and their parents, too – from 'soccer' camps to tennis and golf, plus track-and-field as well as half-day sessions.

6/10 

The beach

Across the bridge from Bradenton City, time slows down once you hit Anna Maria Island. Just seven miles long, it's home to a string of powdery soft white sand beaches ranging from unspoiled Bean Point in the north, to the picnic facilities and playground of Coquina Beach in the south, opposite the Leffis Key nature preserve.

7/10 

The Donut Experiment

Take one vanilla ring doughnut, check the long list of glazes and toppings, and concoct your own perfect treat from a host of toppings and icings. It's a simple but delicious philosophy at the Donut Experiment on Anna Maria Island. Yours can be as simple as plain or glazed or as crazy as maple bacon or Sriracha hot chilli sauce. If you're feeling overwhelmed by choice, there are ever-changing specials such as key lime. You may need a second visit.

8/10 

Shiny Fish Emporium

Among the tempting toys, games and kids' clothing at this Anna Maria Island boutique, unleash your creative side and transform one of the flat white sand dollars that wash up on the shore into your own piece of art. Once they're painted and dried, the owners will seal them for you to pick up later. Glitter optional.

9/10 

Dolphin-spotting boat tours

Hundreds of bottlenose dolphins live off this stretch of Florida's Gulf Coast, including the oldest known living dolphin. Between the fascinating stream of dolphin trivia and the chance to see the historic fishing village of Cortez, almost unchanged since the 19th century, you've got a 95% chance of spotting at least one of the pod, too.

10/10 

The Fish Hole minigolf

Ditch the caddy, grab your club and test your skills at one of The Fish Hole's crazy-golf courses, with 18 holes and water misters to cool down competitive players, along with 50 species of plants. There are two different courses, on Anna Maria Island and in east Bradenton at Lakewood Ranch, if you fancy a rematch.