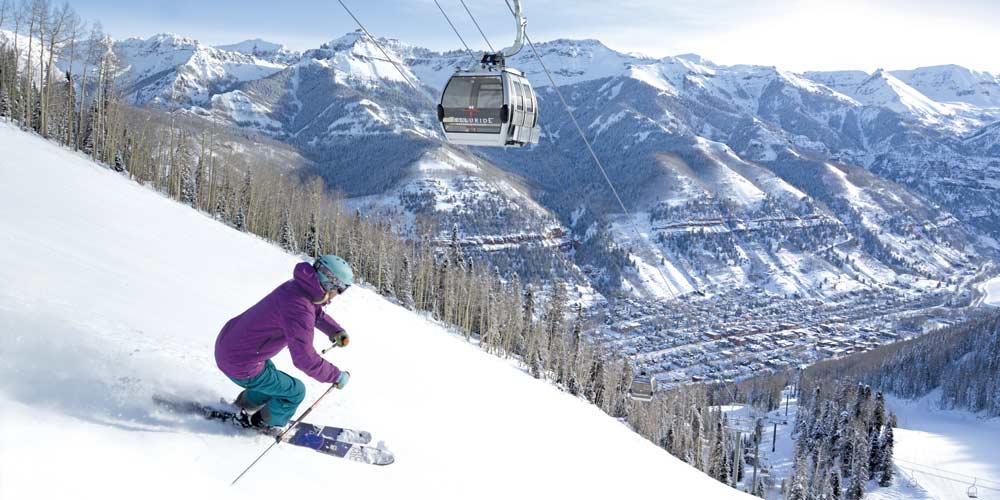 Discover the authentic charm of Telluride
In the southwestern corner of Colorado lies a ski resort just as famous for its world-class steeps as it is for being the site of the famed outlaw Butch Cassidy's first bank robbery.
Telluride, founded on silver mining and the charm of the Old West, is a beautifully maintained historic town that includes a modern offshoot — Mountain Village — both of which are home to celebrities, including Oprah Winfrey, Ralph Lauren and Tom Cruise, to name a few. Like all Telluride visitors, the ski resort's authentic charm, natural beauty and lack of crowds draw them back again and again.
While the drive from Denver is on the long side, don't let its distance put you off: Montrose-Telluride Regional Airport is an 80-minute drive from Telluride, with flights from major US hubs including Atlanta, Chicago, Dallas, Houston and Newark, so the journey could even be shorter – and cheaper – than those ski resorts closer to the big city. For the first time in its history, Telluride Regional Airport is offering commercial jet service, allowing you to fly directly into Telluride from Denver via United Airlines partner Denver Air Connection.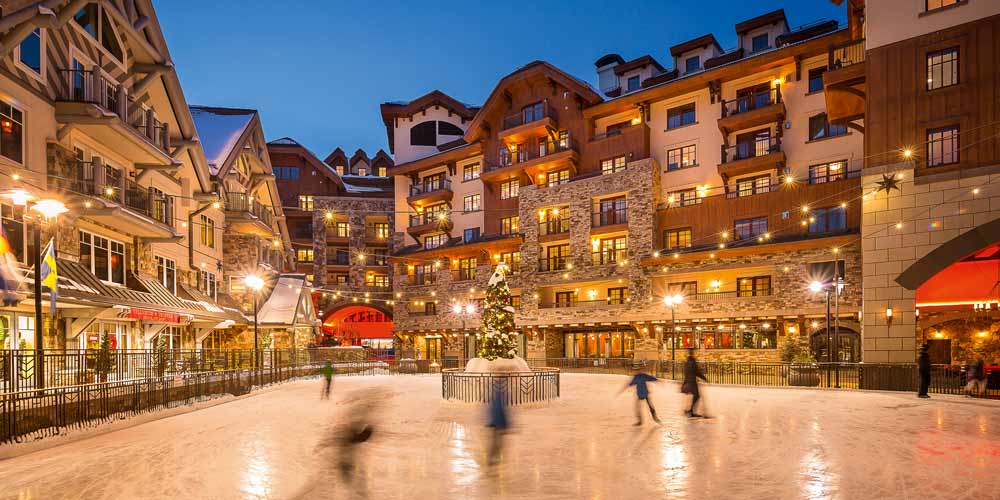 With roughly 280 inches (711 cm) of snowfall each year, more than 2,000 acres of legendary terrain, and unparalleled scenery, its unspoiled character is truly a skier's paradise. And there's seemingly endless trails to choose from. The resort's expansive lift network offers 19 lifts to a variety of terrain for beginner, intermediate and advanced skiers.
Beginners can start on the gentle slopes Ute Park and The Meadows, then enjoy the smooth four-mile run of the Galloping Goose — all of which are perfect for enjoying the scenery of the San Juan Mountains, home to more 13,000-foot (3962m) and 14,000-foot (4,268m) peaks than anywhere else in North America. With a newly installed 98m covered magic carpet and a new Terrain Based Learning™ program, along with a renowned ski school made up of world-class ski instructors, newcomers to the sport get the freedom to enjoy learning without ever feeling crowded or pressured.
The resort's most popular run, The See Forever trail, as well as Prospect Bowl are ideal for intermediate skiers and feature incredible views. Telluride is also world-renowned for its expert and extreme terrain, some of the most legendary include The Plunge, Revelation Bowl and Gold Hill Chutes.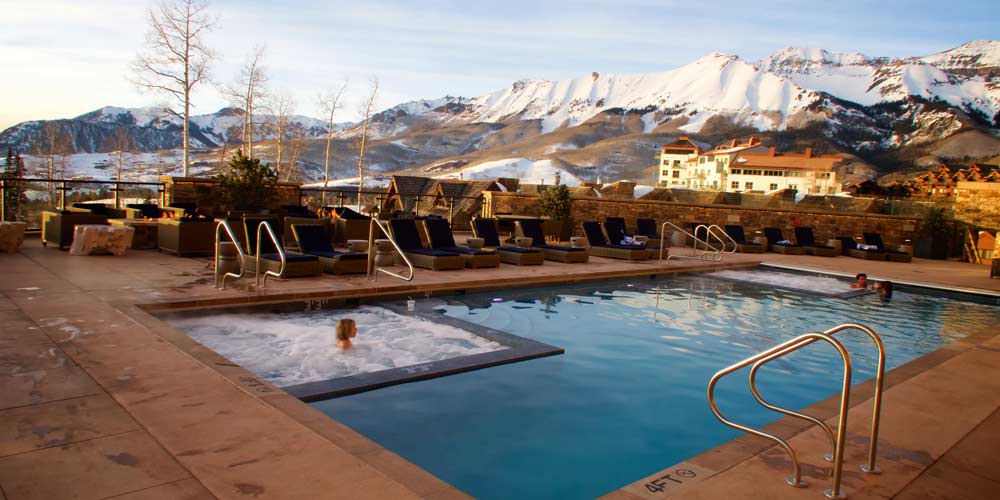 Mountain Village and the town of Telluride are linked by a free pedestrian gondola (which kids can ride alone), the only one of its kind in North America. The San Sophia mid-station is home to Telluride's flagship restaurant, Allred's, with incredible dining views and a first sitting at 5.30pm, perfect for a family dinner.
Mountain Village is a pedestrianised, purpose-built base ideal for families and features a selection of award-winning ski-in/ski-out lodging. From the all-inclusive amenities of The Peaks Resort & Spa, luxurious accommodation and services of The Madeline Hotel & Residences, and cozy charm of the Inn at Lost Creek, there's plenty of choice for lodging accommodations. 
Off the slopes, Telluride's Adventure Centre runs half-day mountain education trips and there's a Gravity Play centre within Mountain Village, with bungee and rope courses. For parents who want to explore the town – or children who are bored with their parents – the resort runs an organised Kids' Camp at the children's ski school ($90 per child, $750 for a 10-day package).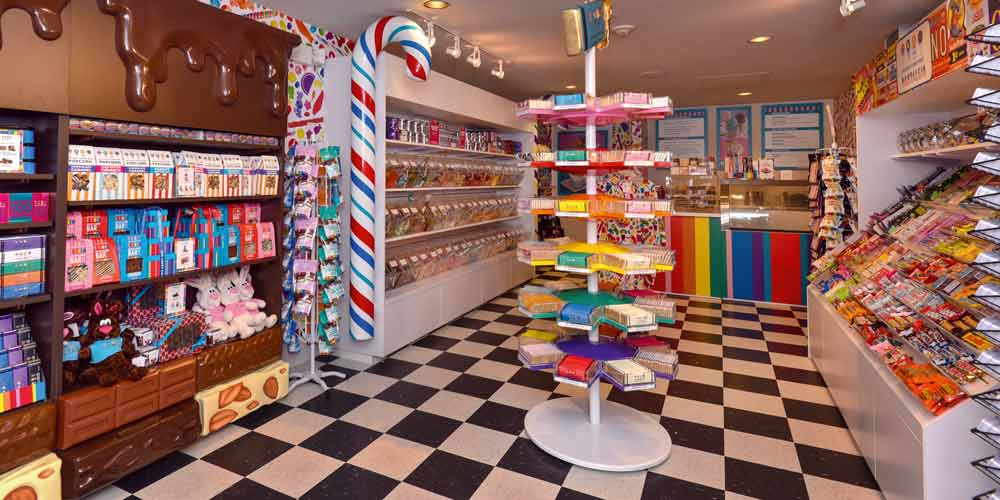 After an exhilarating day of adventures, guests have dining options from Telluride's array of signature on-mountain restaurants like Tomboy Tavern, Altezza at The Peaks and Siam's Talay Grille, or popular local favourites like Brown Dog Pizza and Tacos Del Gnar in the Town of Telluride—all of which are perfect family options.
Finally, don't leave Telluride without a historical walking tour in the town with long-time local storyteller Ashley Boling. Kids will be amazed by the bullet holes in saloon ceilings, and the plaque on the former site of the San Miguel National Bank, which was robbed at gunpoint by Butch Cassidy and his Wild Bunch in 1889 – they stole $24,000 in mining payroll in the first robbery of their career – all while recounting tales of the seedy underbelly of this fascinating town during the gold and silver boom.
Telluride: The lowdown
Resort height: 2,659m
Driving time from Denver: 6hrs (330 miles)
Lessons: A three-day ski school package costs $470 for adults and $540 for children (aged three to 14). Additional days are available at extra cost.
Extended childcare: There are a number of agencies in Telluride. A full day (08:30-16:30) of childcare costs $135.
Find out more about family skiing in Telluride