Visit Ottawa for Canada's biggest and best family museums
You don't have to spend long in Ottawa to understand why it's often called Canada in One City. There's untamed wilderness in the shape of enormous Gatineau Park. Sandy beaches trim along the mighty Ottawa River. And the seemingly endless Rideau Canal is good for anything from skating in winter to summer sailing and year-round cycling. Downtown Ottawa is a mix of fresh thinking and formidable history. You can't go five paces without running into fantastic food. And when it comes to things to see and do, Ottawa's where Canada keeps no less than seven of its national museums – all within easy reach of dead-centre Parliament Hill.
If you need more reasons to put Ottawa on your 2020 summer holiday shortlist, try less than eight hours flying time from the UK for starters. Add in an exceptional choice of family hotels close to everything from outdoor adventuring to fun attractions. Then take a look at Canada's National Museum Passport which covers all seven national museums, including the spectacular National Gallery of Canada and the Canada Agriculture & Food Museum (complete with animal barn), and costs from just £20.
Ready to be persuaded a little more? Here's a hint of what to expect from Canada's greatest museums carefully compiled by Ottawa Tourism with kids in mind and a focus on family holidays for summer 2020.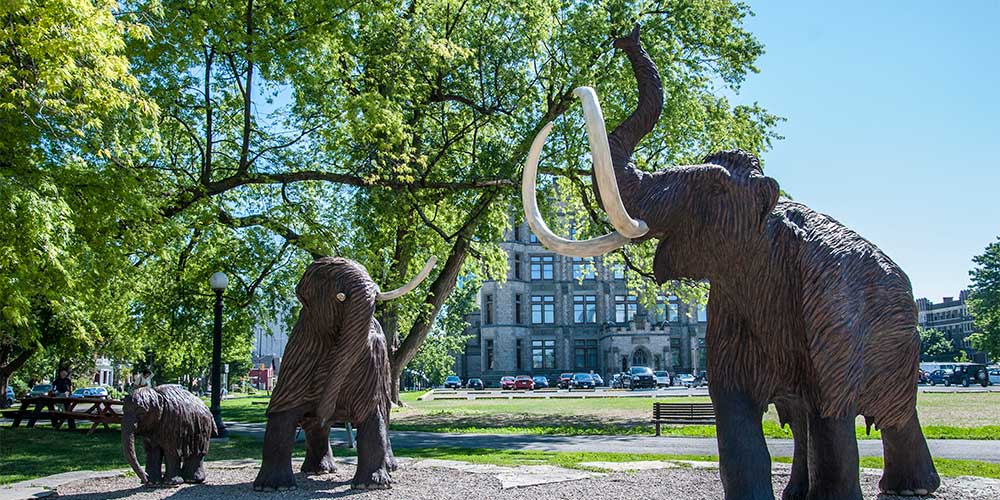 1/7 

Canadian Museum of Nature
To find out where everything started – in more ways than one – put the Canadian Museum of Nature top of your must-see list. It was the first ever National Museum opened in Canada and traces earth from its origins to the wonders of today's indigenous wildlife. The dinosaur diorama is an obvious crowd pleaser, but this family museum even manages to make fossils and bones fascinating for kids – look out for the skeleton of the enormous Daspletosaurus, older cousin of the more famous T-Rex.
The original building is stately enough to have housed Parliament at one time in its career, although the 'Queen's Lantern' tower added in 2010 is just as impressive: don't forget to gaze up to spot the colossal sculpture of the moon erected for the 50th anniversary of the Apollo 11 lunar landing – a hint, if you need it, that this amazing space is the fun home of family activities year round.
Kids will love ……
Canada Goose Arctic Gallery, a chill space to discover the people, animals and history of Canada's northern wilds. Look out for the extraordinary interactive ice exhibit.
The Water Gallery where kids get to play explorer on an Arctic research ship, gaze into a massive aquarium and eyeball a 19m long Blue Whale.
The dinosaur diorama, Extinction Theatre and awesome skeletons put the Fossil Gallery up top on the to-do list.
Visit in spring and summer to see the bee colony in the thoroughly hands-on Nature Live Gallery.
Try a family sleepover with guided night tours, 3D movies and bedtime in the nature galleries.