Try awesomely adventurous Ottawa for summer 2020
When Ottawa promises awesome adventures to families it's as good as its word in more exciting ways than you can imagine. Unlike a lot of capital cities, this one isn't just an administrative hub. In fact Ottawa is often described as Canada in One City and if you think that sounds like a grand claim, Ottawa Tourism are inviting you to come put it to the test next summer.
Direct UK flights to the city take under eight hours, which is no time at all considering the otherworldly wonderfulness of Canada and the sure knowledge that a 'once in a lifetime' family holiday is guaranteed.
Average temps of about 25° plus sunshine and beautiful beaches, tick all the right July and August boxes for kids. And if no summer holiday is complete without heaps of activity in the mix, Ottawa is active without limits and keeps up the Canada-in-Miniature vibe with forests, mountains, lakes, rivers, wildlife and true wilderness, all within easy reach of the city centre.
Need a little more persuasion to put unforgettable on your summer wish list? Take a look at the handpicked adventures chosen by Ottawa Tourism to tempt you to try Canada's capital for summer 2020.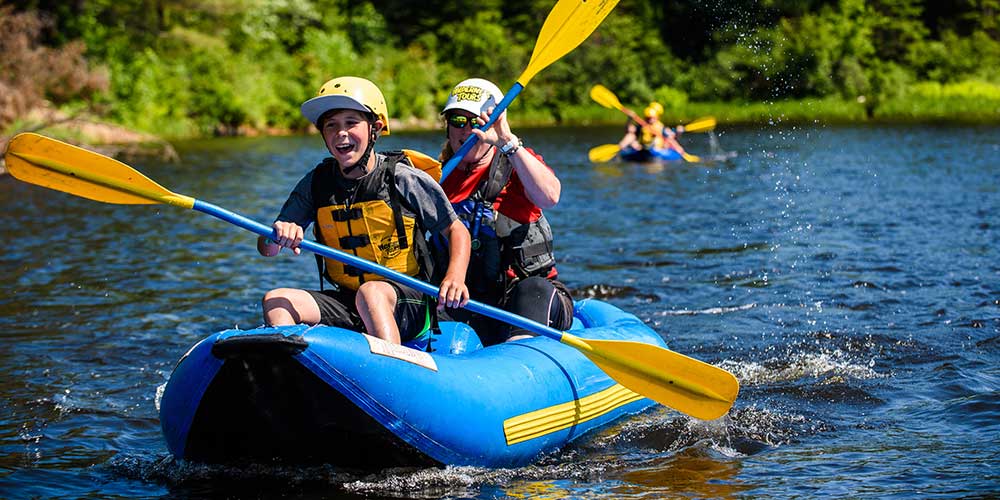 1/5

Go river rafting minutes from Downtown Ottawa
If the thought of rafting rapids minutes from the city centre sounds implausible, remember this is Ottawa and challenging preconceptions comes naturally. The mighty Ottawa River is where the action takes place. Ottawa City Rafting have been taming the Class I and II rapids here for over 25 years, so when they say rafting is suitable for kids as young as five, you can trust them to know what they're talking about. Sessions last three hours and, in between wild water fun, flatwater floating is packed with city views. And if rafting isn't enough excitement for one day, kids also have the option of trying cliff-jumping and body surfing.