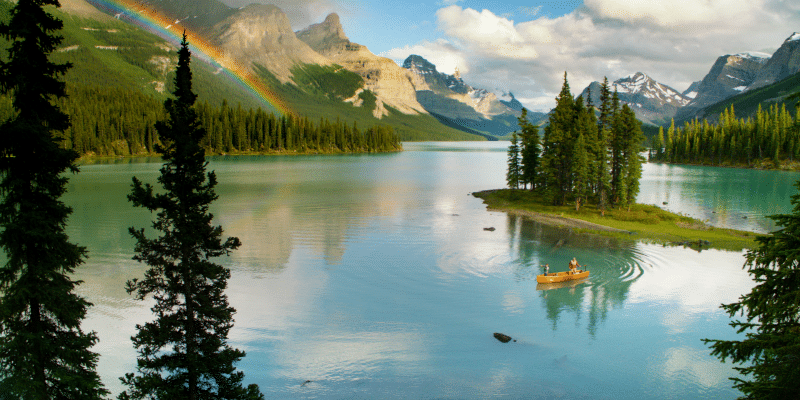 Alberta's the Canadian province famous for the world's largest collection of dinosaurs, the world's biggest annual rodeo and the most enormous indoor funfair on earth. It also lays claim to Canada's first national park, the legendary Alberta Badlands, a huge slice of the Rocky Mountains, iconic Lake Louise and the only shopping mall anywhere which is also, officially, a zoo. A clear contender for an incredible family holiday, but where do you even start when the list of must-dos is this long?
Canadian Sky have decades of experience creating unforgettable adventures for families all over Canada and North America. So, when it comes to picking the best of the best in Alberta, they know exactly what to see, what to do and how to fit a lot in and still leave time to admire the sheer beauty. Here's a rundown of the top 10 activities they say are Alberta family holiday essentials whenever you're planning to go.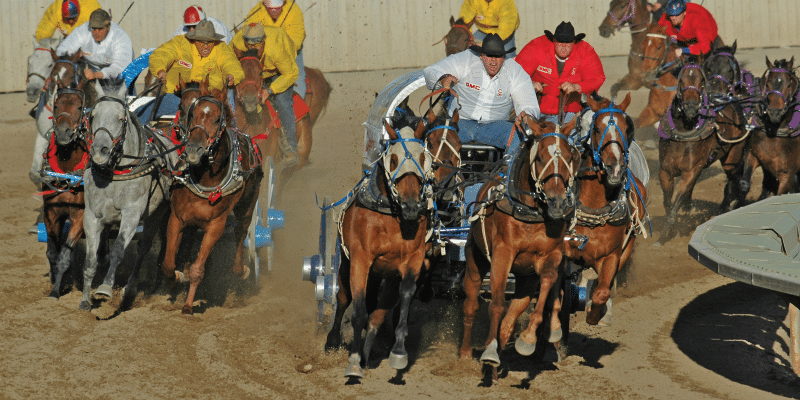 1/10

 Join the annual Calgary Stampede in July
You might not know Calgary's unofficial title is, 'Stampede City', but visit for the Calgary Stampede in July and it's impossible to imagine calling it anything else. This wild and wonderful 10-day event dates back to 1912 and still bills itself as 'The Greatest Show on Earth'. Hard to argue with that when it has the world's largest rodeo along with stage shows, concerts, wagon races, agriculture competitions, funfairs and hundreds upon hundreds of pancake breakfasts.
Think of it like one great, big yeeha of a time and you're pretty close to the exact description. Kids love the renegade spirit, non-stop noise and party atmosphere. But there's tradition tucked into the full-on rowdiness too, so don't forget to take a quiet moment to drop in on the Indian Village, check out the wild west smithies or catch a lariat throwing demo – who knew cowboys were so graceful?