Imagine driving down wide open roads, with soaring mountain ranges, lush prairies, golden beaches and marvellous cityscapes whirring past your window, all the while stopping for thrilling excursions, educational tours and unique accommodation. All this and more waits for you on a family road trip to Canada.
Exciting, informative, and certainly memorable, Canada is a fabulous spot to give the family the trip of a lifetime – and with low cost fuel, miles of open road and easy to navigate highways; why not take the kids through multiple cities and National Parks instead of just one? Planning your road trip may seem like a huge task, but we've got plenty of tips and inspiration to ensure a smooth ride the whole way round.
1. The perfect vehicle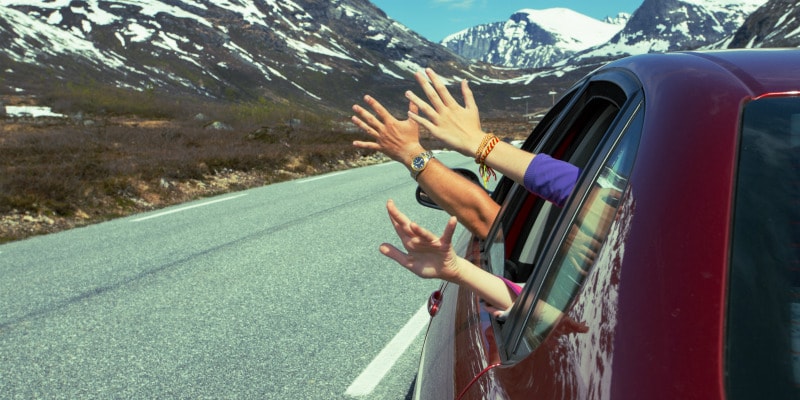 Of course you'll want to immediately get to Canada, roll down the windows and feel the wind in your hair – but first, you'll need a great, comfortable car to get you from A to B. Canadian Sky have a wide range of vehicles to choose from, with fantastic car rental partners including Dollar/Thrifty and Alamo – simply choose depending on the amount of passengers, and the space you need for luggage.
With spacious family cars and even minibuses, you'll be sure to find the perfect vehicle for you. All those reserving a car in North America must hold a credit card in the lead driver's name, and you'll need to reserve child seats and GPS devices during booking.
2. Planning your route
[soliloquy id="8353″]
A very exciting part indeed. Canada is a large oasis with plenty of different regions and provinces to choose from – the kids will be sure to love this outdoor playground and you won't be short of choices. Of course, a cross-country trip through the whole of the country is an amazing experience, but if you're short of days or want more time in specific places, a winding road trip through a specific region will be just as exciting.
Western Canada is home to the breath-taking Canadian Rockies in Alberta and British Columbia, gracing you with thrilling excursions, unforgettable landscapes, and fantastic camping and lodging opportunities. Banff and Jasper National Parks will provide the family with an abundance of wildlife and outdoor recreation – look out for black bears, moose, deer and hunting birds. Oh, and don't miss a chance to see the towering glaciers of Icefields Parkway, or don your spurs for family-friendly fun at the cowboy town of Calgary – there's an exhilarating zip-line in the awesome Olympic Park.
Eastern Canada is full of wonder, too. With bright, bustling cities, stretches of gorgeous beaches, and fantastic excursions including ice-skating, kayaking, and running around luscious park playgrounds, eastern Canada will tire out the kids for a nice, quiet drive to your next stop.
Spot majestic whales playfully swimming past your boat at the gorgeous nautical province of Nova Scotia, or travel to Canada's capital of Ottawa for awesome educational museums, featuring fun workshops and exciting exhibits. To give the kids a view they'll never forget, head to the busy city of Toronto for 360 degree views from the CN Tower – you'll feel on top of the world.
3. Include the kids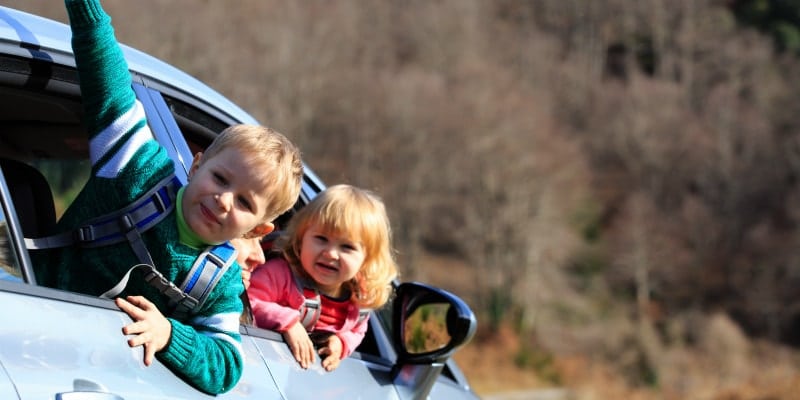 Getting the children involved with the planning is a brilliant way to keep them entertained and excited about the long car journeys. Sit together and talk through all of the exciting opportunities available in the region you've chosen to explore, writing down which ones get the heart racing. Maybe your kids will love the idea of wandering through Drumheller's Royal Tyrrell Museum, home to fascinating dinosaur skeletons and cool workshops, or maybe they desire an adrenaline rush at La Ronde Amusement Park in Montreal – whatever their passions, you'll be sure to have a long list and raring-to-go children by the end of it.
4. Think about accommodation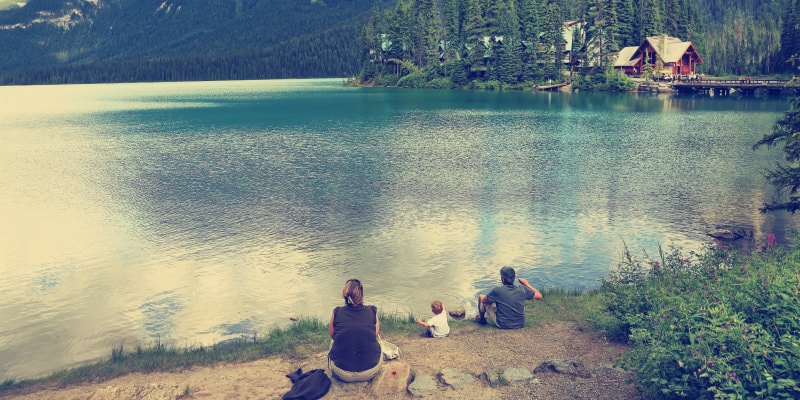 Planning ahead is integral for avoiding a bumpy ride. Once you and the kids have decided on your main stops, you can get started on booking hotels and planning your route. Don't forget to schedule in plenty of time for breaks – there'll be no mutters of 'are we there yet' that way! Canada has some fabulous stop-offs to make the breaks seem even more worthwhile – sometimes the quirky things are the most memorable.
Stop at the Big Apple in Colborne, Ontario, and head inside for a spot of lunch and the observation deck near the top of the structure, or take a de-tour to Sydney Waterfront in Nova Scotia for the Largest Ceilidh Fiddle in the World. Kids will be sure to love the 25-metre tall T-Rex that fiercely guards Drumheller's visitor centre, and the stunning backdrop of Lake Louise just beckons for you to stop at its crystal clear waters.
As for overnight stays, Canada has a wide variety of accommodation options to consider. There are plenty of hotels for every budget, but why not include a camping trip? In the early autumn, catch a sight of the striking, swirling colours of the Northern Lights whilst camping in Miquelon Provincial Park, or head to the Kicking Horse Campground in Yoho National Park for fantastic views and water sports, including the adrenaline rush of wild water-water rafting. Lodges in Canada are rustic and unique, nestled within luscious forests, beside topaz lakes, and amidst soaring mountain ranges. Emerald Lake Lodge offers gorgeous timber lodges with warm, comforting décor; close by to the cascading Takakkaw Falls, or Marmot Lodge is located in the stunning wilderness of Jasper National Park. Wherever you pick, get ready for jaw-dropping scenes.
5. When to go
Pick the weather wisely depending on where you want to go, and the exciting excursions you want to experience. Canada's landscapes are beautiful in every season; however summer is certainly best for smoother driving, whilst winter brings with it a lot of road closures that may scupper your plans – though the mountains at this time are perfect for skiing and snowboarding.
Don't forget to check out seasonal opening times for your chosen attractions, and pack for all weather eventualities. In autumn the sceneries are awash with beautiful foliage, and spring is just as beautiful with its budding wild flowers and cooler temperature – each season will be sure to make the kids look up from their screens and marvel at the colours. Check out the vibrant, lively festivals that take place throughout the year too, summer brings with it tons of outdoor-oriented gatherings, rodeos and music festivals.
6. Keep memories safe
We definitely recommend encouraging the kids to document their experiences – road trips are certainly an exciting holiday to remember, so be sure to get plenty of physical memories. Give them their own journals or sketchbooks to write down their favourite places, or be well equipped with a camera for beautiful photos and videos. They'll be able to look back in years to come and see gorgeous pictures of the Canadian Mountains or towering city landmarks.
Pack yourself an emergency car kit to get ready for any possibilities, too. We recommend packing a medical box, wet wipes, healthy snacks, and fun activities to keep the kids entertained – think crayons, puzzles, toys, or even electronic entertainment. Don't forget to bring a few portable chargers for your GPS, phones, cameras and anything else you may want to bring.
A road-trip through the stunning natural beauty of Canada will be a family holiday experience you'll never forget, and with plenty of planning, it'll be for all the right reasons.
The beauty of Canada will take your breath away. Start planning your family holidays in Canada here.