Ottawa: 6 family adventures in Canada's capital
The world's second largest country isn't short on adventure, even its cities are up for more excitement than most, and the capital Ottawa leads by example. Which shouldn't come as much of a surprise, considering it's the winter home of the world's largest ice rink, and the immense Ottawa River is an international legend for whitewater rafting.
But how well does Ottawa mix up urban adventure and sheer adventure for families? Very well indeed according to the experts at Ottawa Tourism who've helpfully put together a shortlist of their favourite kid-friendly activities – indoor and out – to prove the point.
We count down our top 6 reasons Ottawa is a great adventure holiday. See what you think…
---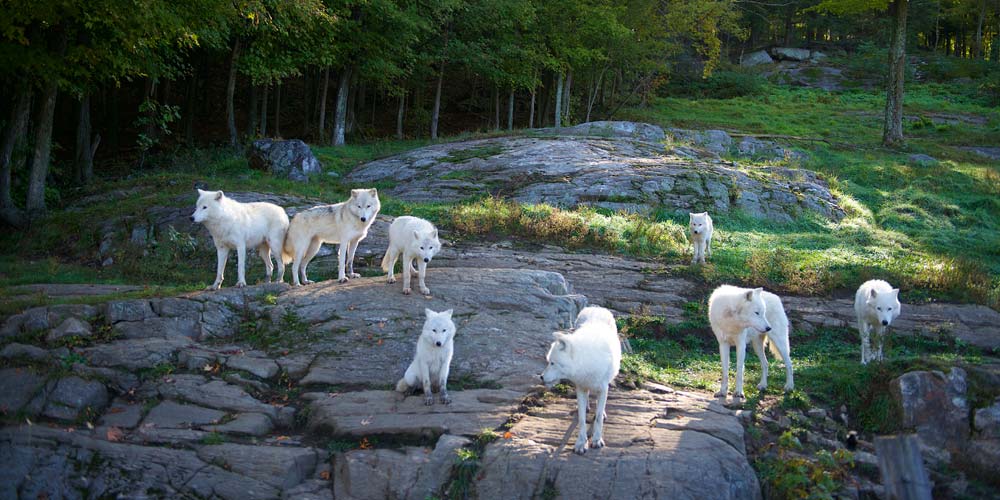 © Parc Oméga
6.

Parc Omega: wildlife safaris and sleeping with wolves

You don't have to head into Canada's wilderness territory to get close to some of the country's wildest creatures in their natural habitat. Parc Omega is less than an hour's drive east of Ottawa and – apart from being the only place in the world where kids can sleep (safely) with wolves – it's home to 15 indigenous species including black bear and bison, elk and caribou, Arctic foxes, Arctic wolves, Alpine ibex and bald-headed eagles.

Take the 15km self-drive safari through a spectacular landscape of meadow, lakes, forests and mountain, through forest and boreal landscape: even in the snowy depths of winter, jaw-dropping is the only way to describe the wildlife you'll see along the way. Then explore the First Nations and Colonisation Trails on foot (or snowshoes, depending on the weather). Visit The Old Farm and Trading Post; take a guided tour of the Wolves Footbridge; follow the totem-strewn Path of the Talking Trees, and don't miss a blessing under the wings of The Thunderbird.

Too much to see in one day? Stay over in a cosy family Stilt House in the forest. Or, better still, spend a night in one of Omega's unique Wolf Cabins where kids can watch the pack after dark through viewing windows in their bedroom: best sleepover, ever.

Where
Parc Omega, Montebello, Québec

How to get there
Parc Omega is 52 minutes drive east of Ottawa on Autoroute 50E.

Where to stay
Wolf Cabin, available year round. From £263 per night for a family of four.

Opening times and prices
Parc Omega is open year round from 10am to 6pm (last entry 4pm).
Family Ticket (two adults/two children) from £53.
Find out more about Parc Omega less than an hour's drive from Ottawa city centre