Whilst there's nothing like a relaxing beach holiday to recharge your batteries, there's something to be said about a good old fashioned road trip where you're out on the open road, stopping off at various fun spots along the way and exploring a new destination at the pace you choose.
If you haven't done one before, the idea of a roadtrip with kids might sound daunting, but it's an excellent way to explore a new destination; set the pace yourself, stop off as and when you need and basically carry a second home with you in your boot (perfect for babies and toddlers!) Classic roadtrips across the USA can often be busy, expensive and not-so-family-friendly but Nova Scotia is a real hidden gem. With a slow pace of life, a rich culture, spectacular scenery and direct flights from the UK getting you there in under 7 hours, it's both fun and incredibly convenient.
Here's a 7 day itinerary to give you a taste of Nova Scotia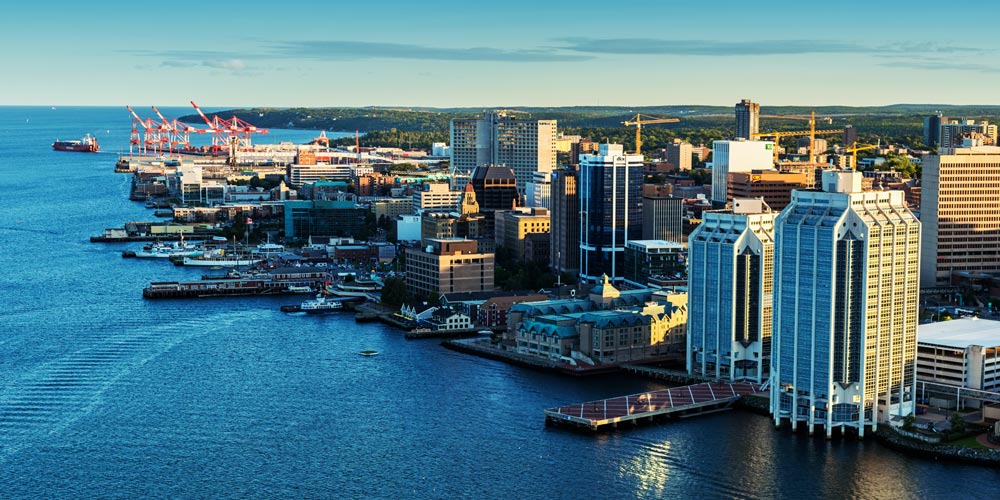 Day 1 & 2: Halifax
This maritime city may seem small town on the surface, but it's brimming with family-friendly things to do.
What to do
Harbour Hopper Tour
Jump aboard this giant green amphibious vehicle for a tour of halifax with a fun and informative narration from your guide. Hit all of the spots on dry land before rolling down into the harbour – a thrill for kids and adults alike. For prices and to book, see the Harbour Hopper website.
Grab a beer
Yes! A family-friendly brewery tour! Alexander Keith's combine history, science and, of course, taste, to bring you a super fun, super informative and super kid-friendly beer tasting and tour. Nova Scotia has been built on the back of breweries and rum distilleries so you'll find something everywhere you go.
Hire a bike
Downtown Halifax is very cycle friendly and there are ways to avoid that hill if you want to. From IHeartBikes, take a guided tour or simply hire a bike and explore by yourself on two wheels. There are a few options, from 2 hour beginners tours to whole day itineraries for the more seasoned cycling brood.
Where to eat
Halifax Harbourfront
There's a lovely walk along the harbourfront where you can stop off for lunch. There are a few sit down dining spots overlooking the water, or a fun food truck-style area where you can load up on Canada's famous poutine – cheese curd, chips and gravy; we recommend Smoke's Poutinerie.
Where to stay
Delta Halifax is super convenient for exploring Halifax by foot, so park the car up overnight and take a stroll around this petit and friendly city. There's a mall attached if you need to grab any essentials and it's an easy 10 minute stroll to the harbour.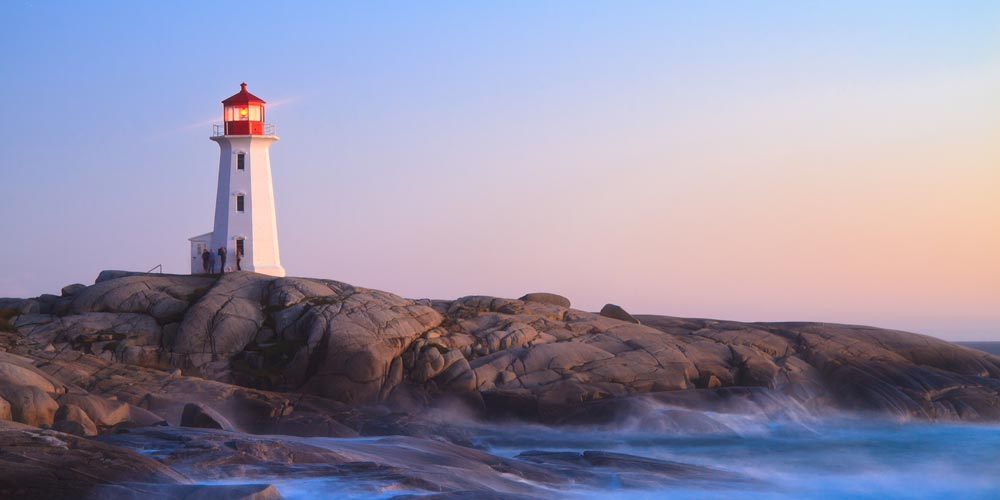 Day 3: Halifax to Lunenburg via Peggy's Cove and Mahone Bay
(2 hours including stops)
What to do
Peggy's Cove and Mahone Bay
The UNESCO World Heritage site of the town of Lunenburg is just a 2 hour drive from Halifax and the route winds around some of the most picturesque coastline in Canada. Make sure you stop off at Peggy's Cove to see the famous lighthouse and its stunning views, then head to Mahone Bay to wander through a typical fishing town and grab yourself a treat from Jo-Ann's Deli Market and Bake Shop to enjoy waterside.
Lunenburg
Take a walking tour
A great way to know a place is by speaking to a local. An easy two hour tour – no hiking involved – will show you all of the historical hotspots of this pretty and interesting town. The guide will adapt based on the group so if you have really little ones, they'll be sure to try and engage them. Although daytime tours are popular, by far the most family-centric ones are the haunted tours. Little kids and teenagers alike can get spooked by tales of werewolves and vampires whilst adults can still learn something at the same time. Fun for everyone.
Where to eat
As with most of Nova Scotia, head to the waterfront to eat. In this instance, grab yourself some fresh fish from Salt Shaker Deli and savour it whilst you overlook the pretty Back Harbour.
Where to stay
The Lunenburg Arms is a good choice for a quaint B'n'B feel. Only 5 minutes walk down to the water, you're in a great location to explore by foot.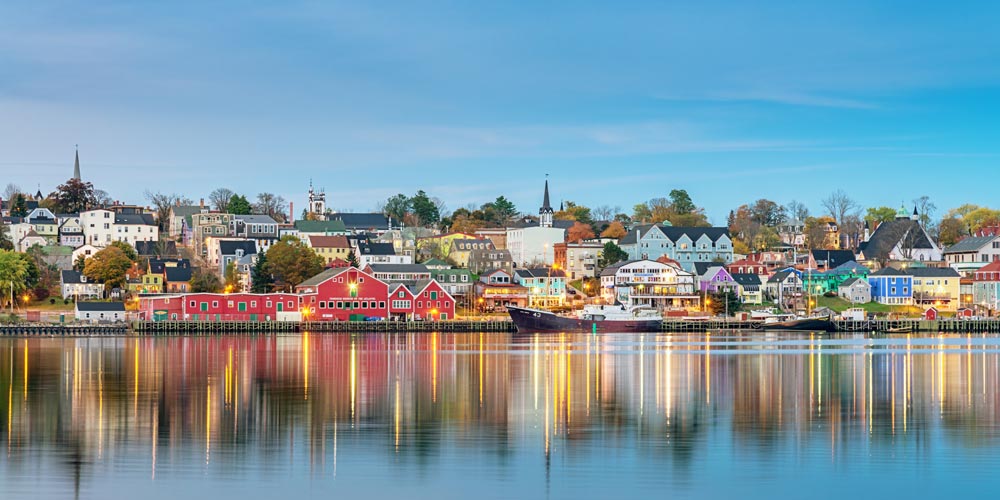 Day 4: Lunenburg to Whitepoint Beach via Cape LaHave
(1 hour 30 mins including stop)
What to do
Kayak at Cape LaHave
About 30 minutes drive from Lunenburg, you can catch the LaHave Ferry which will transport you across a little stretch of water within 10 minutes, saving you hours driving around the nooks and crannies of the coast. On the other side, take the quick drive to Cape LaHave Adventures for a kayaking adventure. Book yourself a tour in advance – we recommend the half day from 9am to 1pm. There's no strictly set agenda so the guide can tailor it to the needs of your group. Want a leisurely paddle around pretty islands to spot some seals, no problem. An active family? The guide can set a faster pace and a hit list of what to see during your paddle.
Where to eat
LaHave Bakery is a beautiful old building built in 1896 and converted into a bakery and community hub, with a skatepark on the roof (yes really) and shared art spaces to enjoy post-lunch. You can eat – surprise, surprise – overlooking the water but instead of seafood, grab one of their yummy baked savouries or sweets.
Where to stay
90 minutes from LaHave, you'll find the grand White Point Beach Resort, sitting on a stretch of – you guessed it – white sand beach. Here, they offer the most amazing Stargazing dinner experience, called Stellar Beach Feast. Feast on some delicious local food and wine made fresh by the head chef before a quick walk onto the beach to talk about the stars. It's an experience you won't soon forget.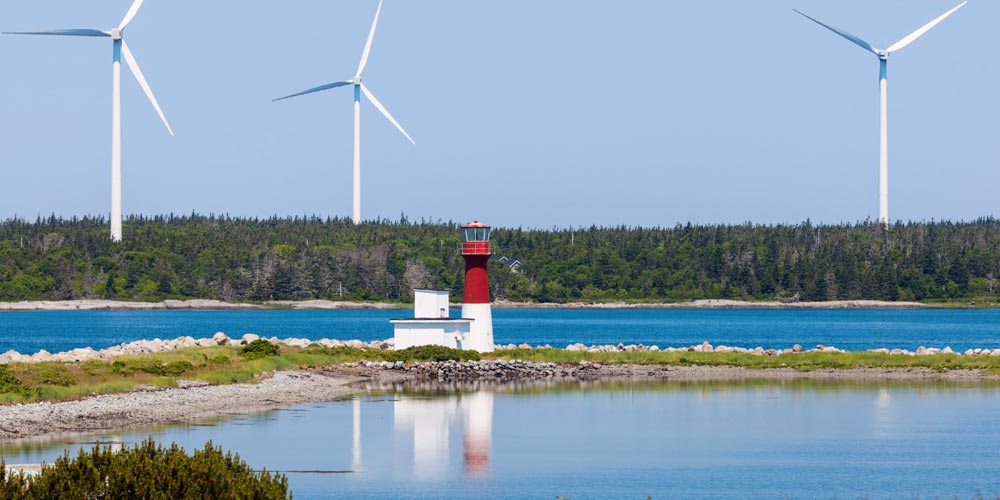 Day 5: Whitepoint to Digby
(3 hours 20 mins along the coast, including stops)
Hit the road and enjoy the scenic drive to Digby, stopping by Barrington, The Lobster Capital of Canada. For a Canadian twist on this classic ingredient, pass by Capt Kat's Lobster Shack for their insanely delicious lobster poutine.
Acadian Village
Step back in time and head to the Le Village Historique Acadien de la Nouvelle Ecosse, located on a beautiful 17-acre site overlooking Pubnico Harbour. At Le Village (Historical Acadian Village of Nova Scotia), you'll find old houses and buildings which showcase the lifestyle and skills of the original Acadian settlers, from weaving fishing nets to building boats.
Where to stay
Digby Pines is a grand old estate with a beautiful hotel and grounds, close to the water. Play giant chess, take a dip in the pool or take a stroll around the grounds and overlook the water.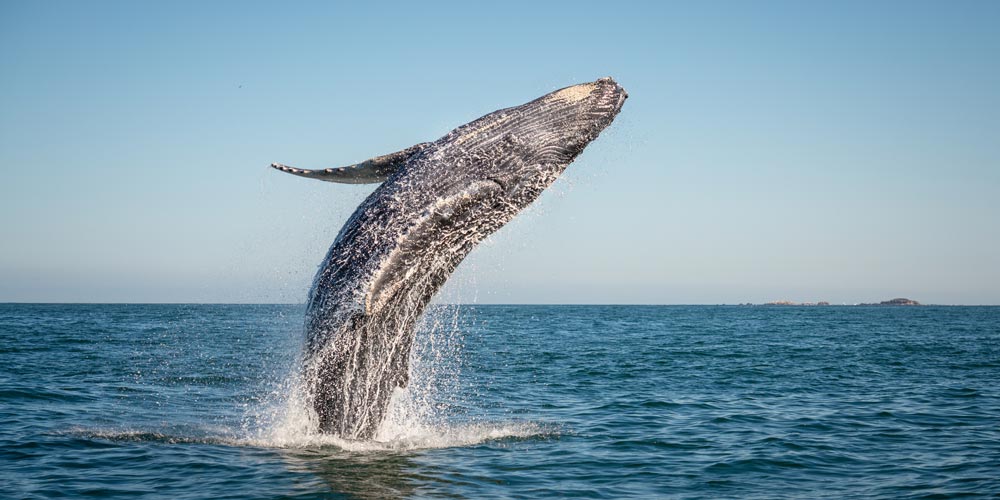 Day 6: Digby to Wolfville
Whale watching at Petit Passage is a must. Only 35 minutes from Digby, you'll head out in a boat with a group to look for some of the local dolphins and whales. It's a great spot for seeing these majestic animals, which is a truly breathtaking experience.
Wine tasting in the Annapolis Valley
Annapolis Valley, the key wine region of Nova Scotia. Between Digby and Wolfville you'll find a multitude of world class wineries and breweries. Benjamin Bridge, Blomidon Estate, Luckett VIneyards, Domaine de Grand Pre, L'Acadie Vineyards and Gaspereau Vineyards are all beautiful and provide tastings for $5-10, whilst designated drivers and little ones can explore the vineyards and enjoy the great outdoors.
Where to stay
The Blomidon Inn is a gorgeous mansion at the top of Wolfville that has incredible rooms and a really lovely inhouse restaurant that serves a continental breakfast in the mornings and a full dinner menu in the evenings.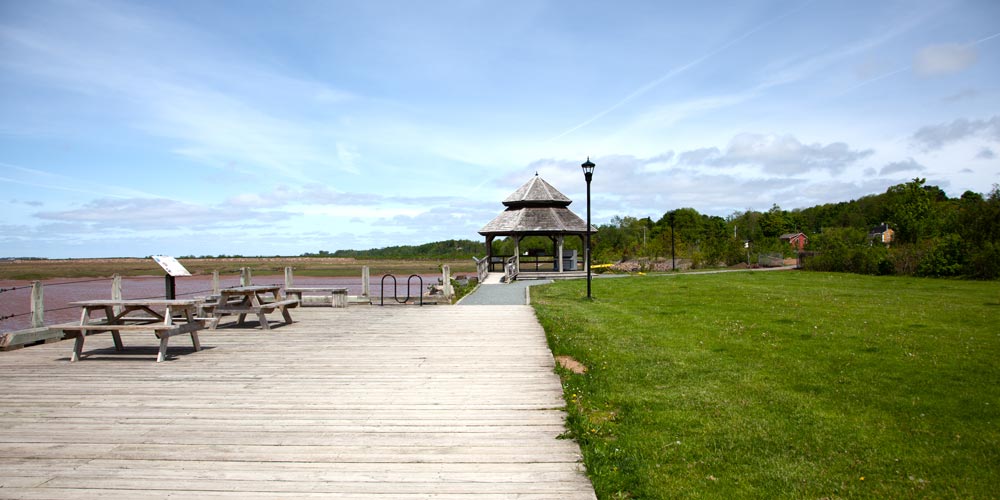 Day 7 Wolfville to Halifax
(1 hour)
If time permits, spend some more time in Wolfville – Blomidon Inn is only a short walk from the main street of Wolfville so you can explore the brunch spots and shopping and make sure you stop by the Annapolis Cider Company for a cider tasting (for adult passengers only!) in a cool space before the drive back to the airport to wave goodbye to this beautiful province.