When it comes to dreaming up a family holiday to Canada, the west coast – with its dramatic landscapes, the Canadian Rockies, excellent skiing, snowboarding and bear-watching opportunities – might be the first destination that comes to mind, but Eastern Canada, just a hop away on a direct flight, serves up Canadian adventure with a healthy dose of culture and some seriously good food. At the heart of it, the country's capital city Ottawa, balances all of this out in perfect harmony for a family city break with a difference. Susie Thorne investigates.
The ideal family city breaks includes a little culture; plenty of activities to keep young travellers happy; family-friendly hotels and eateries; and – perhaps most importantly – the ability to get around easily. The small-but-mighty city of Ottawa offers all of this up in bucketloads with the added bonus of having the great outdoors on your doorstep throughout, plus it's exciting all year round, with family fun on top whether in the heat of summer or the snowy depths of winter.
After an easy eight-hour direct journey from London to Ottawa, it's just a 20-minute transfer into Downtown Ottawa where you'll find the majority of hotels, museums, shops and restaurants. Although oftentimes cities can seem a little intimidating for families – especially those with younger children – but Ottawa's compact size (and the world-famous eternal friendliness of Canadians) make this city break a breeze.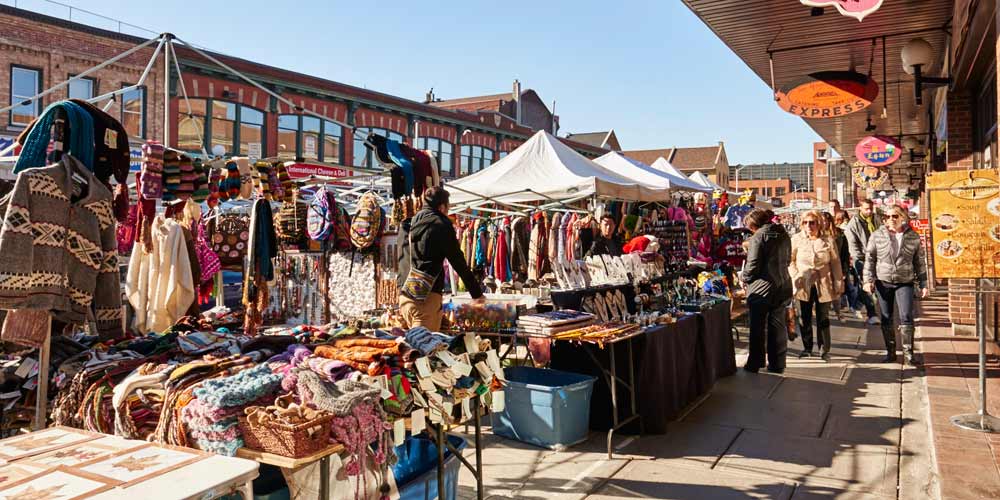 Markets
It's easy to navigate the city no matter the season; in winter it can get seriously cold and drop down to -20 degrees Celsius, but wrap up warm and buckle up your snow boots and this wintery wonderland is ripe for exploring on foot. A must is the ByWard Market area which is full to the brim with cool cafes, tucked away eateries and shops selling locally-made wares, plus it's home to the undercover ByWard Market where you'll find stalls selling local produce (be sure to stock up on regional maple products!), as well as trinkets and souvenirs.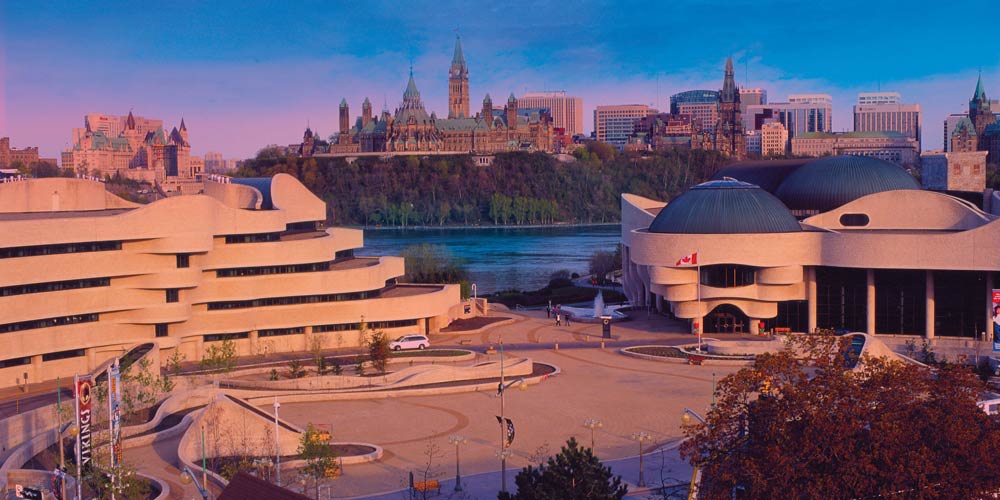 Museums
When it comes to museums, Ottawa's are hard to beat, with the National Gallery of Canada and the Canadian Museum of History both offering insights into modern and traditional Canadian life, including the important history and current culture of Canada's First Nations people. These two cultural hotspots are either side of the Ottawa River, with the gallery being in the state of Ontario, and the museum being just over the border into Quebec. The museum is excellent and very family friendly for older children, giving incredible insight into indigenous Canadian culture as well as modern history, but for those with toddlers and primary school kids, the Canadian Children's Museum just next door has interactive exhibitions, games, costumes and games for little ones to get involved in and learn hands-on. A top tip is to step outside with a picnic in summer and a hot chocolate in winter for amazing views over the river across to Ottawa after you've had your fill of thrills at the museum.
An alternative to these classic cultural experiences is the Cold War Diefenbunker museum. A 30-minute drive from Downtown Ottawa, you'll have the chance to head underground and into the purpose-built bunker where top Canadian government officials worked and planned, and prepared for the worst in the Cold War era – a must for any history buffs in the family and teens learning about this period in school.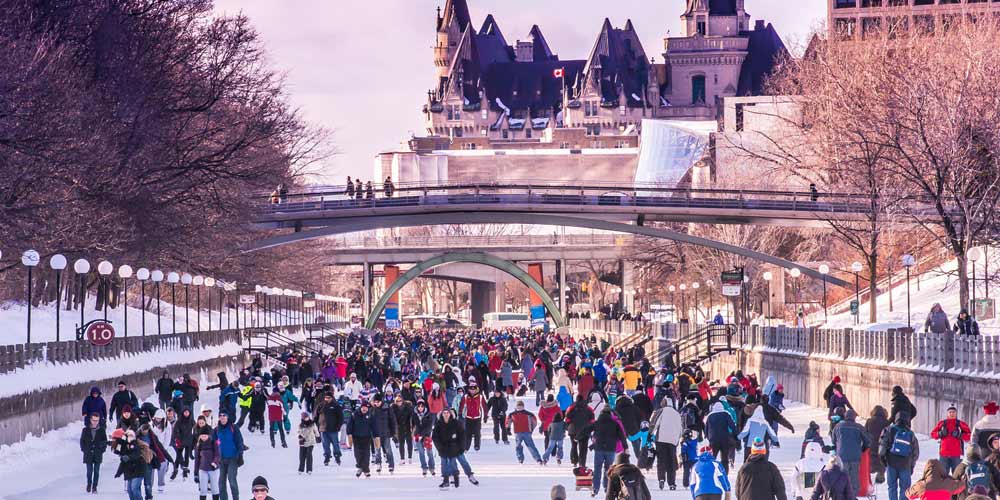 A Winter Wonderland
Although bustling and vibrant in the warmer months, a family holiday to Ottawa in the winter months sees a shift in personality and a whole new slew of family activities available. Cross-country ski or snowshoe your way around the city, take to the Rideau Canal to skate alongside the workers on their way to the office, or even fat bike on a purpose-made bike that has thick snow tires. Although there is snow all around creating a picture-perfect scene, the roads and paths are clear and (if wrapped up warm) it's easy to get around, especially if you stop by to buy a warm and sugary Beavertail pastry which is a regional specialty.
As the season edges close to Christmas, head to the castle-esque Fairmont Château Laurier where you'll find lavishly decorated Christmas trees that are sponsored by local businesses lighting up the hotel's halls. Each has its own character and personality, there's a silent auction where all event proceeds go to a local children's charity, and you can vote for your favourite tree. Outside, as the sun goes down, the lights all over the city turn on to create a magical atmosphere – the ideal way to get into the festive spirit.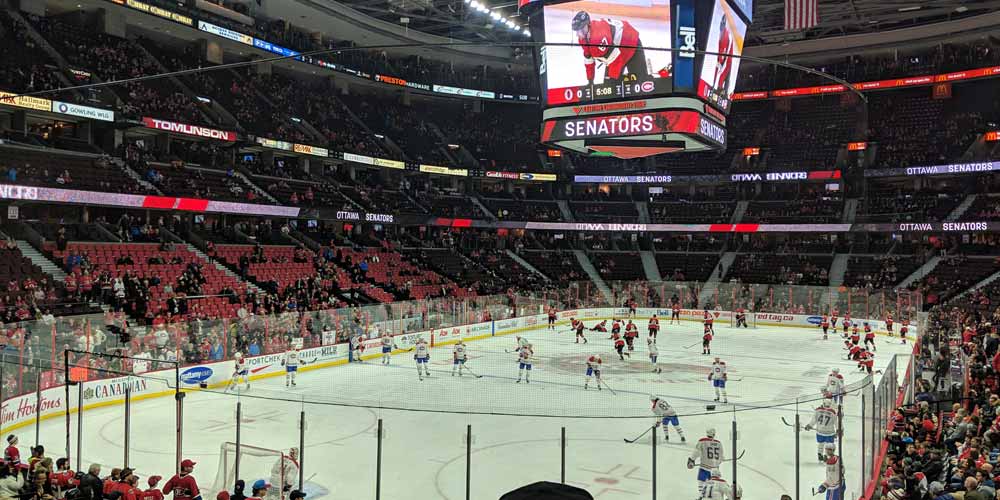 Hockey
Although there's fun aplenty to be had in the city centre, a quick 25-minute drive out of the city (near to the Diefenbunker so an ideal combo to do in one day) is the Canadian Tire Centre, home to the Ottawa Senators Hockey Club. Ice hockey (simply 'hockey' in North America) is one of Canada's biggest passions, and getting yourself tickets to watch a match is a must if you're visiting between October and April when the season runs. The atmosphere is electric, the rules are easy to pick up, and donning a team hat or sweater and grabbing a big bucket of popcorn alongside dozens of other families is a truly authentic Canadian experience that the whole family will love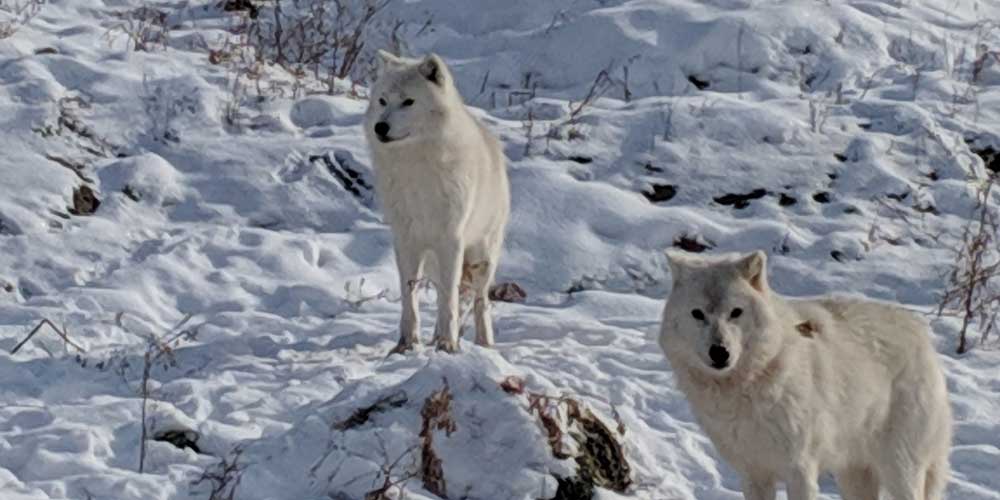 Omega Park
A little further out of the city again is Omega Park. Although almost an hour's drive from the into Quebec, this is one day trip that's undoubtedly worth the journey. This vast wildlife sanctuary is home to numerous iconic Canadian species including moose, elk, bison, wolves and bears, all looked after by a local wildlife specialist and enthusiast who ensures that the animals live as freely and naturally as possible. Although bears and wolves are separated with safety fences, this park is far from your traditional zoo with many animals including deer and caribou roaming freely (happily taking a carrot from you if have one handy). Explore on a guided tour with a wildlife specialist or take a self-drive tour around the main route, stopping off to play in the parks or warm up in one of the log cabins that serve up hot meals and drinks.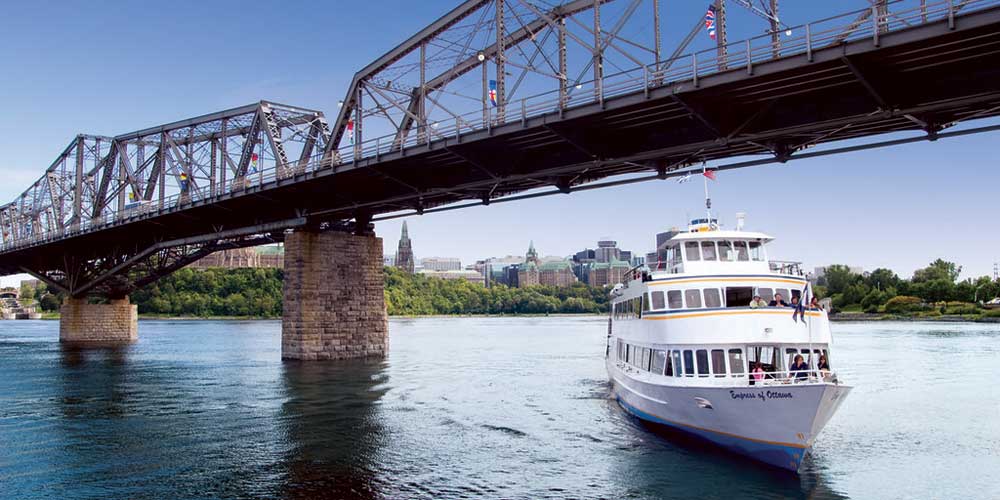 Getting there
Direct flights to Ottawa International Airport leave from London Heathrow every day (except Fridays) throughout the year with Air Canada, with the flight taking approximately eight hours.
Alternatively, you can fly from another UK international airport but will have to stopover and change planes in either New York Newark Airport, or Toronto International airport and the flight takes close to 11 hours.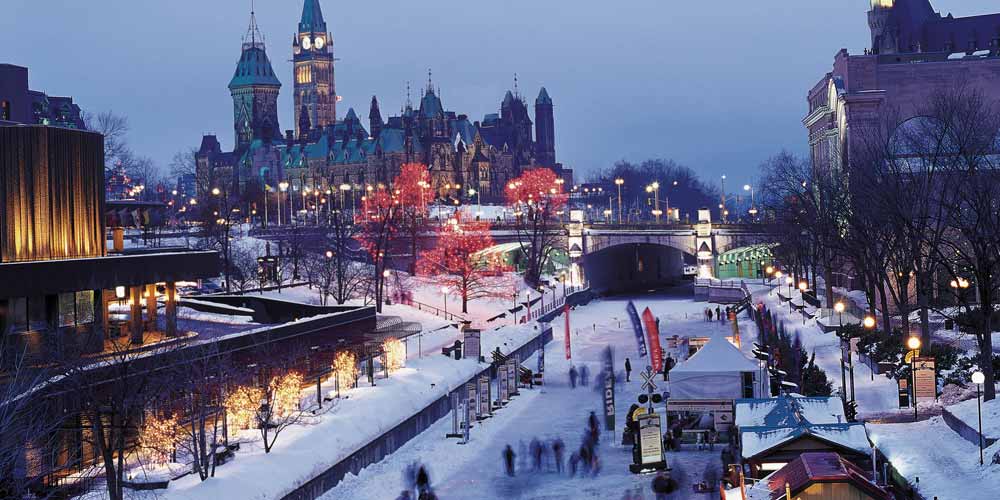 Getting around
In summer you'll find the roads ruled by cyclists (and hiring bikes is definitely an option if you have kids who will be comfortable riding on the right-hand side of the road), but come winter you'll see the city don its skis to tread the snow cross-country to work, or even dust off the ice skates to skate along the Rideau Canal that snakes through Ottawa's centre.
There are buses that run regularly around the city and beyond, or you can hire at the airport or downtown to use throughout your journey if you'd like to venture further afield.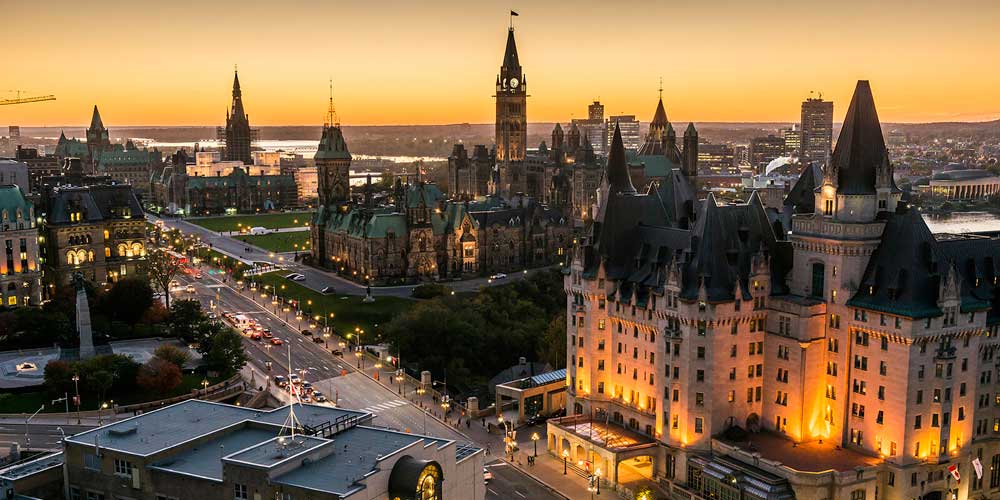 Where to stay
There are numerous accommodation options in Ottawa at different price points, from the swanky and iconic Hotel Fairmont Château Laurier to boutique design hotels such as the Andaz (where teens can feel fancy sipping mocktails from the rooftop terrace bar) and cosy, family-run bed and breakfasts.