Sponsored Content
If it's time to take the idea of a family adventure holiday seriously, welcome to Canada. Nowhere else on earth has more wilderness to explore and wonders to witness than the world's second largest country. It's also surprisingly accessible, even in the furthest flung reaches of remote Yukon.
Flights from the UK to Canada take as little as five hours, year round. Plus, you can easily apply for an eTA for Canada online. The eTA is mandatory for all travellers to Canada, including children
Now you know how easy it is to visit Canada, take a look at nine of the top family adventures to help with your holiday plans.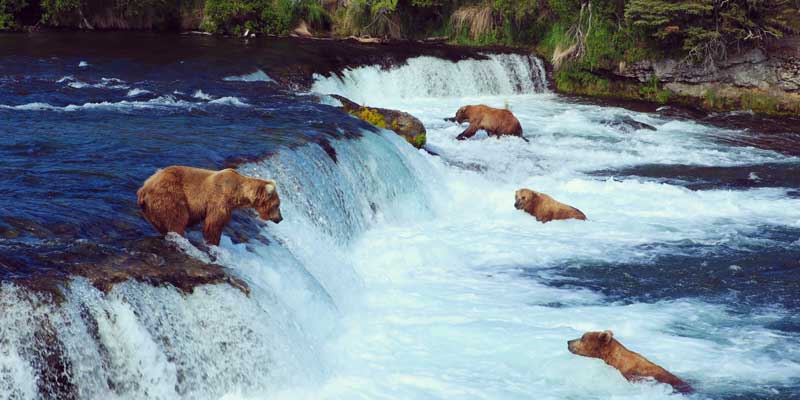 1/9

  Venture into wild British Columbia: Canada's land of the grizzlies
There's no doubt that sighting grizzlies in their natural habitat is one of the great Canadian wilderness experiences. But the word, 'wilderness', is probably a hint of where the giants of the brown bear family hang out and how unenthusiastic they are about making scheduled appearances.
Over half of North America's grizzly population live in British Columbia (BC) and, even more remarkably, 90% are indigenous. Knight Inlet Lodge sits (technically it floats) on Glendale Cove in one of the most remote areas of BC and from mid-August to October, it's the top place in the world to see grizzlies – upwards of 40 bears have been recorded within 10km of the Lodge in high season.
Find out more about Canada's grizzly tours at Knight Inlet Lodge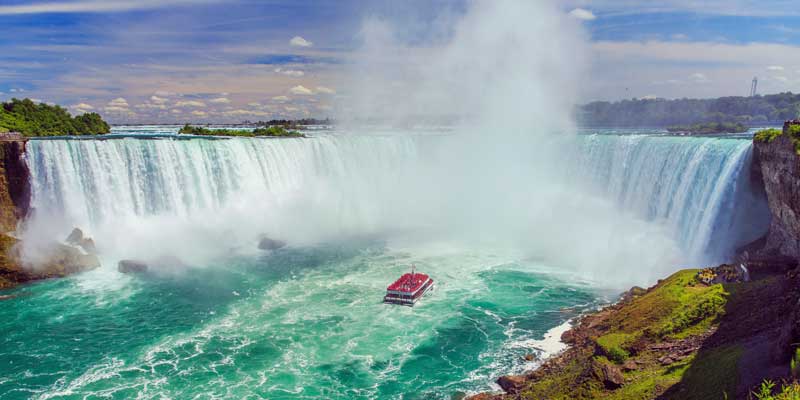 2/9

  See Niagara Falls from the Canada side
In a country as phenomena-rich as Canada, you expect the number one visitor attraction to be jaw-droppingly spectacular. Since it's Niagara Falls, you're unlikely to be disappointed.
The world's widest waterfall is most impressive in Ontario where 168,000m³ of water roars over the magnificent Horseshoe every minute of every day, 365 days a year. You can go stare in awe-struck wonder from the Skylon Tower. Better still: take a full-mist Hornblower Cruise; helicopter over the entire spread; brave a thrilling White-Water Walk; or even throw caution entirely to the wind on the Journey Behind the Falls. However you 'do' Niagara, it's guaranteed to be awe-inspiring.
Find out more about Niagara Falls in Ontario Canada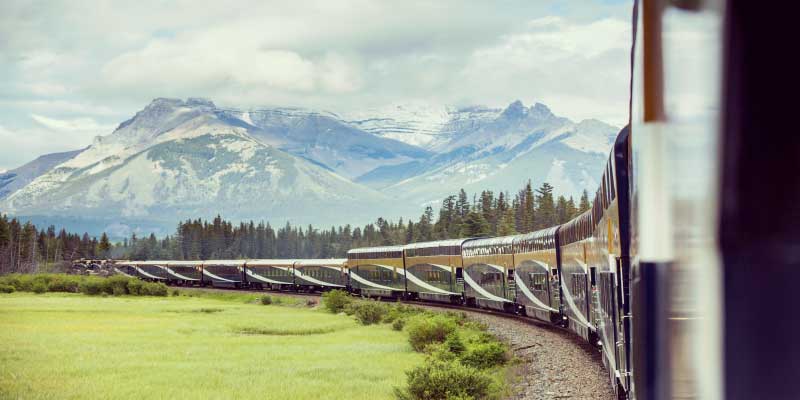 3/9

  View the Rockies on one of  Canada's great rail journeys
Canada's famous for legendary rail journeys. Still nothing comes close to the experience of riding a luxury train through the magnificent Rocky Mountains. Particularly when you can fit in sailing the Columbia Ice Fields, whale watching and several exciting Canadian cities too.
Little cowhands will love Calgary's combo of pioneering heritage and big city cool and the grand Athabasca Glacier is every young explorer's best fantasy. Meeting Mounties in Prince George and seeing impressive Orca in Victoria goes beyond inspirational. Vancouver Island more than lives up to its reputation for scenery, wildlife and natural phenomena. And yet the Rocky Mountain railway ride is minute-by-minute the most memorable experience of all.
Find out more about the Rocky Mountaineer for families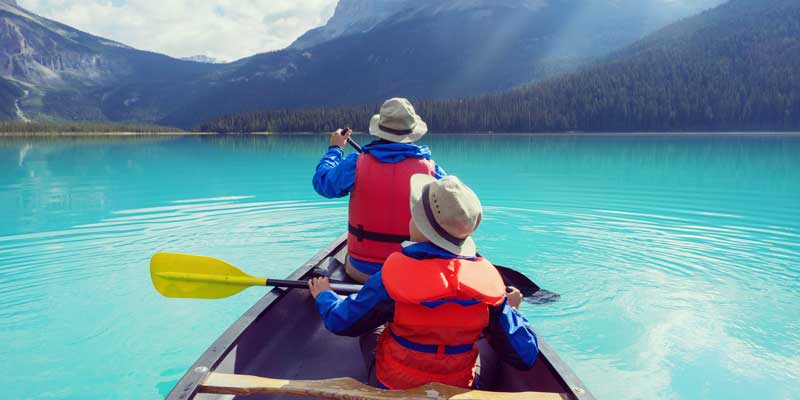 4/9

  Hike, canoe and fish Canada's great outdoors in Yukon 
Yukon might seem about as wild as it gets anywhere in the world but considering both are as remote, unspoiled and stunning as you imagine, they're also amazingly accessible – even without extreme forms of transport.
A family SUV is all you need to self-drive. The rest is supplied naturally by the unforgettable Northern Territories: home to 14 of Canada's First Nations, land of the Klondike Gold Rush and one of the best places on earth to see Northern Lights. If that isn't excitement enough, head into the furthest flung reaches of the US and come face to face with the might of Alaska. From Whitehorse to Anchorage everything's an adventure, but special mention has to go to Denali National Park; a top-spot for guided grizzly bear trekking and dozens of other wonderful wildlife encounters. Denali's also the place for kids to try hiking, canoeing and fishing in true wilderness fashion.
Find out more about Yukon for family adventures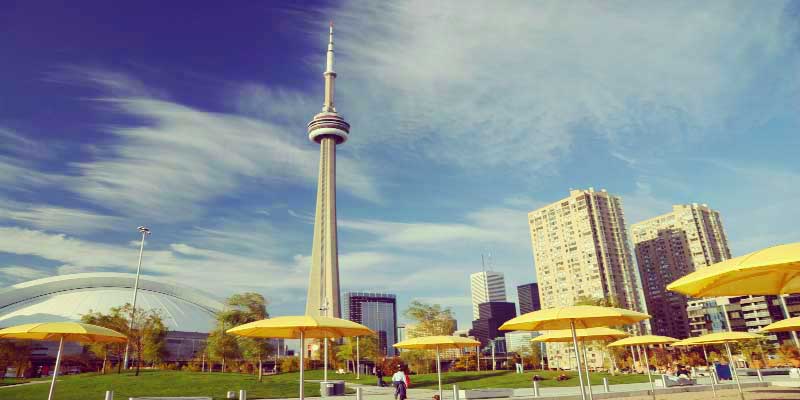 5/9

  Tremendous Toronto for days of sky-high family fun
Toronto isn't Canada's capital city but, to the people of Toronto, it might as well be. If there's any city on earth more loved by its residents, it can only be New York; a bit of a coincidence as Toronto's occasionally called, 'New York designed by the Swiss'. It's also home to one of the world's most famous film festivals, a dazzling skyline, the largest zoo in Canada, earth's highest Edge-Walk and an unrivalled passion for ice-hockey and exceptional craft beer.
Get to know the legendary Ontarian a little better on an urban family. Check out Casa Loma, tour Royal Ontario Museum, give the atmospheric Distillery District some attention or go for white-knuckle action at Canada's Wonderland. But before you do anything, head up the CN Tower and get your bearings at the top of Toronto's tallest structure.
Find out more about Toronto for family holidays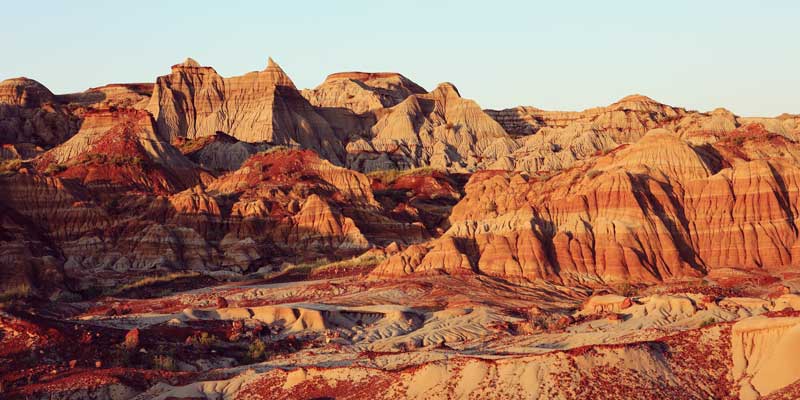 6/9

  Discover the world's dinosaur capital in Alberta's Badlands
Most of Canada's pretty high-energy, but incredible Alberta takes the action to another level entirely. From bear-spotting in historic Banff to cowboy cookouts on the Sundance Canyon Trail, white-water rafting through the Rockies to crazy-high climbs in Calgary, this is the province which checks almost every box on the bold young explorers wish list.
But the one experience to beat all is Drumheller. This is the home of the stupendous Alberta Badlands, best known as Dinosaur Capital of the World. And between hiking the famous Hoodoos and treks amongst prehistoric bones, there's nothing quite like it for kids, anywhere.
Find out more about Alberta for family adventures
7/9

  Zipline and mountain bike in the remarkable Rockies 
The Sea to Sky Highway from Howe Sound to Whistler Mountain is another of Canada's breathtakingly dramatic roads. A dream to travel and even better to arrive, when your destination's world famous Whistler; home to the 2010 Winter Olympics and British Columbia's capital of zip-lining and mountain biking.
Daring Whistler is unforgettable adventure and kids will love zipping through the trees like Olympians. Then you could always try cruising Moraine Lake, hopping the Jasper Tramway, traversing the Glacier Skywalk, soothing in Miette Hot Springs or just hanging out and chilling in Vancouver city.
Find out more about Whistler for family adventures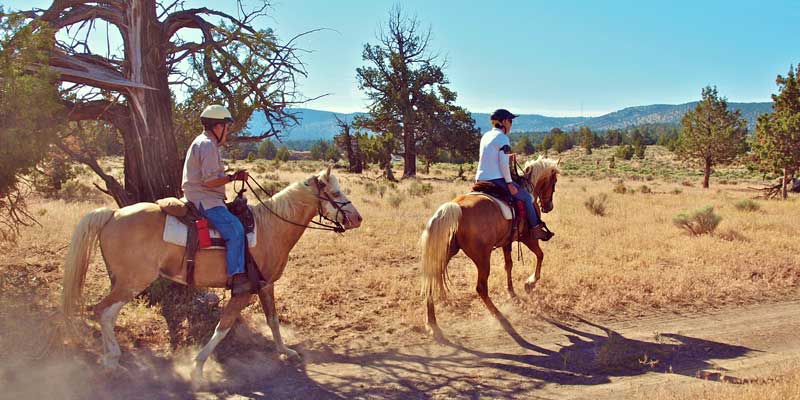 8/9

  Saddle up and paddle out in Western Canada
Nothing says Canada quite like the smooth dip of a paddle in a crystal clear lake, riding horses through the Rockies or braving the rapids on a wild mountain river. So you'll be pleased to know all those essential experiences are woven into the country's wonderful west.
That's where you'll find the freedom of the open road as well as other marvels like Lake Louise; Sulphur Mountain; Banff National Park; the Garden City of Victoria; gorgeous Vancouver Island and, of course, Vancouver city itself. Set a leisurely pace and do as much or as little as you like along the way. Though high-energy activities on this particular adventure are often completely irresistible to kids.
Find out more about Western Canada for family adventures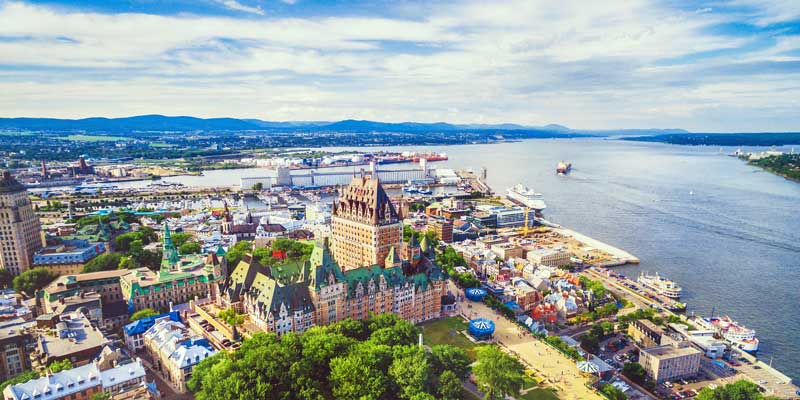 9/9

  High energy from coast to mountain in Quebec
Between the famously charming cities, glorious mountain resorts and dazzlingly scenic landscape, Quebec could quite easily be the province in Canada you love best of all. More French than France in some ways, it's also a complete original, and driving coast to mountain is a great way to get to grips with its complexities.
Quebec City and Montreal are incredible, but outdoorsy kids are destined to be awestruck by tremendous Tremblant. This winter ski legend is just as active in summer and its pretty village-style resort hides some of the most extreme fun imaginable. Think, big lakeside beaches, wild swimming, zip-lining and rope courses, crazy fast luges, soaring gondolas and cool kayaking. Or you can simply sit in the sun too, of course.
Find out more about Quebec for family adventures
Flights from London Heathrow to Canada take from five hours, year round. Remember to apply online for an eTA for Canada before travel, and don't forget a separate eTA is required for each child under the age of 16.