Sponsored Content
If it's time to take the idea of a family adventure holiday seriously, welcome to Canada. Nowhere else on earth has more wilderness to explore and wonders to witness than the world's second largest country. It's also surprisingly accessible, even in the furthest flung reaches of remote Yukon.
Flights from the UK to Canada take as little as five hours, year round. Plus, you can easily apply for an eTA for Canada online. The eTA is mandatory for all travellers to Canada, including children
Now you know how easy it is to visit Canada, take a look at nine of the top family adventures to help with your holiday plans.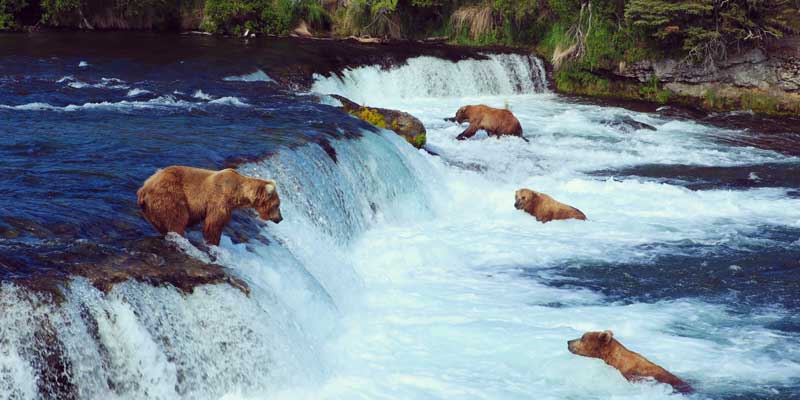 1/9

  Venture into wild British Columbia: Canada's land of the grizzlies
There's no doubt that sighting grizzlies in their natural habitat is one of the great Canadian wilderness experiences. But the word, 'wilderness', is probably a hint of where the giants of the brown bear family hang out and how unenthusiastic they are about making scheduled appearances.
Over half of North America's grizzly population live in British Columbia (BC) and, even more remarkably, 90% are indigenous. Knight Inlet Lodge sits (technically it floats) on Glendale Cove in one of the most remote areas of BC and from mid-August to October, it's the top place in the world to see grizzlies – upwards of 40 bears have been recorded within 10km of the Lodge in high season.
Find out more about Canada's grizzly tours at Knight Inlet Lodge