Family Traveller reader, mum of one and step-mum to four, Louise Stevenson, shares her family's highlights from 72 hours in San Francisco, California.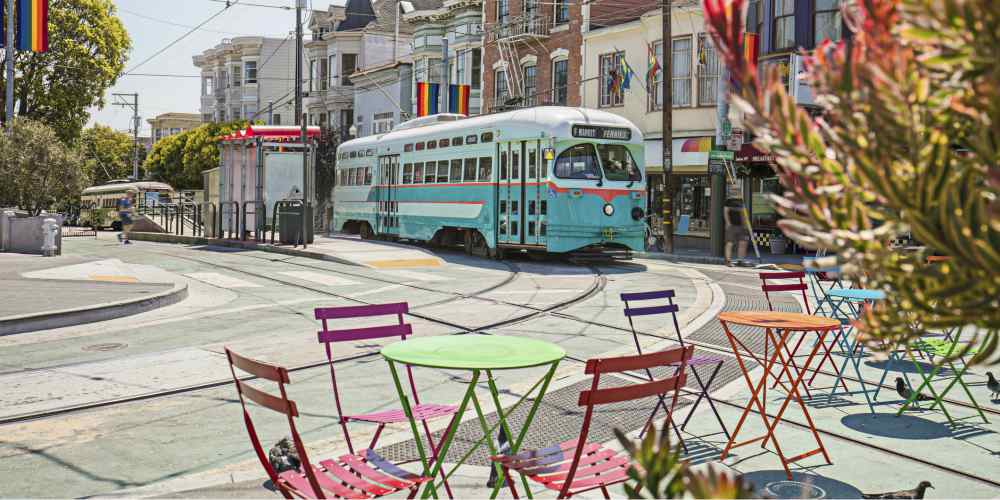 The Golden Gate Bridge. Alcatraz. Chinatown. Cable cars. Everything about San Francisco is iconic. It has to be one of the most photographed and filmed destinations in the United States, if not the world. The city is perhaps not the most obvious destination for a family holiday, and I'll confess some trepidation about whether three days in the city at the beginning of our recent family road trip would be of much interest to the kids. But my husband had always wanted to go and we thought the rest of the trip would have enough to ignite a fire of exploration in our four children – Megan (aged eight), Lewis (aged 10), Henry (aged 12) and Harry (aged 16) at the time – given that we were also taking in Yosemite, Monterey and the beaches of LA.
Let me first say this: 72 hours in San Francisco provides barely enough time to scratch the surface of everything the place has to offer. So, we've committed to going back one day, quite possibly without our lovely brood in tow, to visit the city again in grown-up mode. San Francisco is not only a beautiful city on a stunning stretch of coastline in central California, it is also one of the most eclectic, vibrant cities that I have ever visited. Truly, we loved it. And so did the kids. Our four all took something different from San Francisco, so we asked them for their highlights of the trip.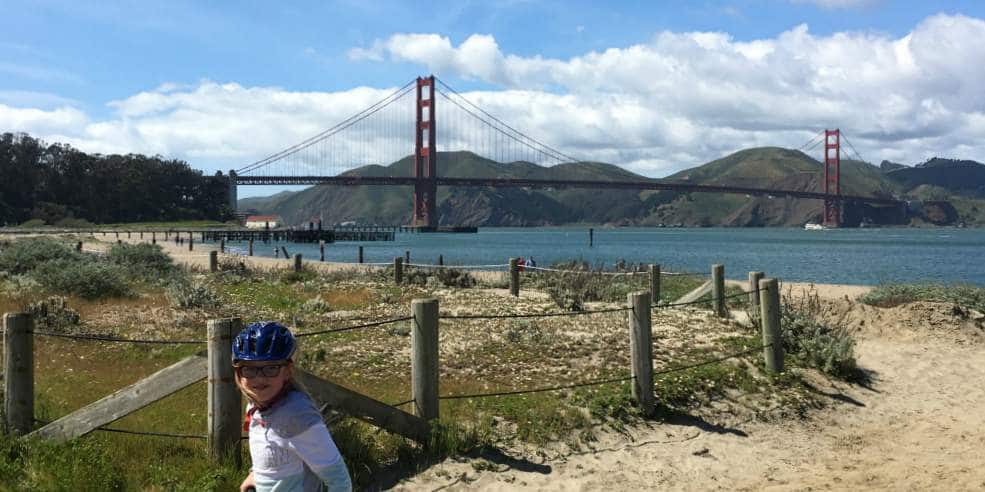 Hiring bikes and cycling over the Golden Gate Bridge
There are several places to rent a bike around Fisherman's Wharf (a tourist trap full of tacky shops, all of which our family unashamedly LOVED). You can rent a standard bike, electric bike or electric scooter for around £150 for a family of six. Well worth every penny, we spent a gorgeous afternoon riding along the bay, stopping off at the beach before cycling over the bridge.
Personally, I thought the bridge was best viewed from afar than up close, but we all took our feet off the pedals for the glide down into Sausalito and the ferry there will take you back home where you can get a great view (it's cheaper to buy your tickets on the ferry than through your bike rental). For most of us, this was the highlight of our entire road trip.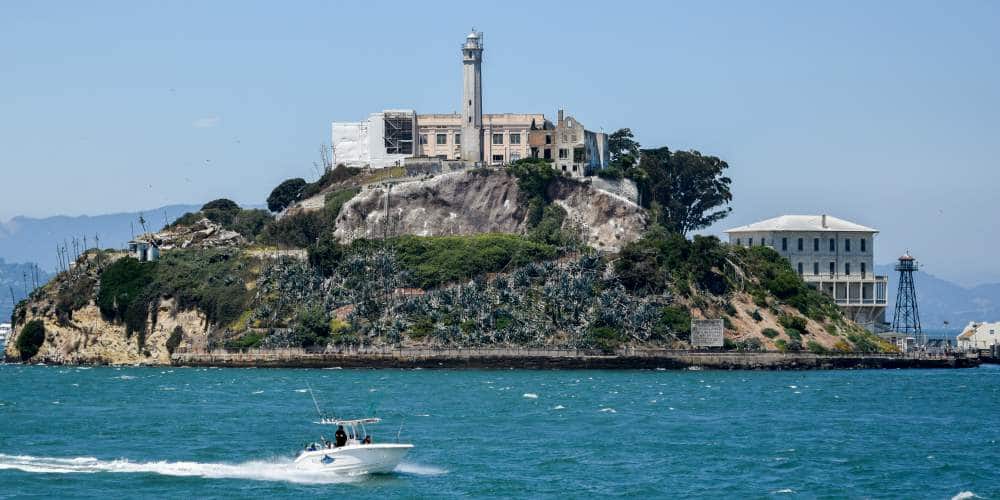 Listening to former inmates of Alcatraz on the world-renowned Audio Tour
I'll be honest, I wasn't sure that Alcatraz would float everyone's boat, but we lost two hours wandering around this atmospheric former prison and the audio guide was exceptional. We hardly spoke for the duration of the trip as we listened to tales of Alcatraz from the guards and inmates themselves, and saw the holes in the walls where prisoners had tried to escape.
The fact that our kids stopped asking incessant questions for the duration of the visit is testament to the fact that it is indeed a brilliant guided tour. Don't miss it.
Exploring the senses and making giant bubbles at the Exploratorium
As a family we love a science museum and this one didn't disappoint. Although not as big or engaging as NEMO in Amsterdam, San Francisco's Exploratorium has enough experiments, buttons and interactive exhibits to keep both teenagers and younger ones involved for several hours exploring their senses. I'd particularly recommend the outside area, where there's water to play in and deck chairs for weary parents to enjoy a few moments peace in the sunshine. We did Alcatraz and the Exploratorium in one day and everyone slept well that night!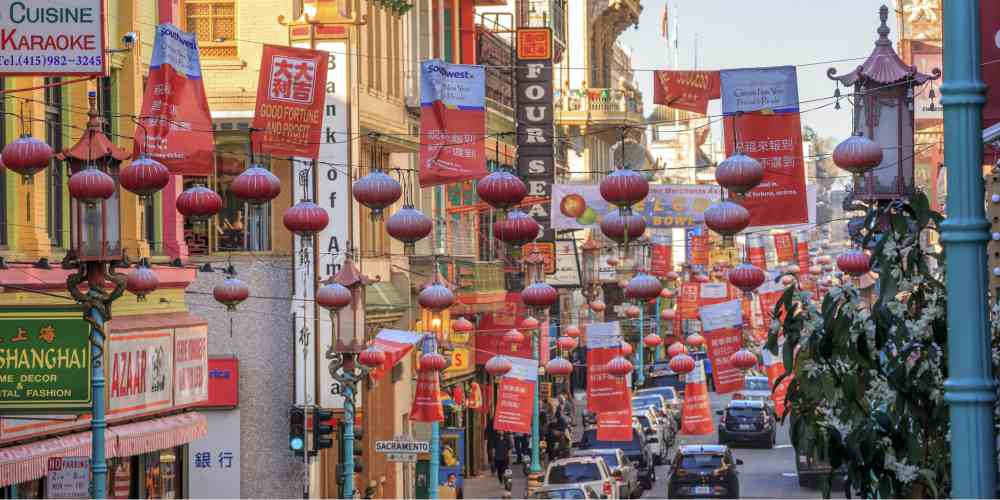 Enjoying the macabre in the Musee Mecanique
We stumbled on this penny arcade housed in a warehouse near Pier 39 by accident and it required promises of sweet shops and dinner to convince the kids to take a look around. Full of antique and modern arcade machines, the Musee Mecanique is the place to watch some pretty gory spectacle, as well as get your palm read. It is a family-owned museum opened in 1933 and offers free admission. For tired legs, I would definitely recommend the vibrating foot massage! We then explored Chinatown and made our own fortune cookies for the folks back home, visited the Apple Store on Union Square, rode the Cable Cars (hang on tight kids!) and wandered around the Castro and Mission districts on foot.
LOUISE'S TOP TIPS
Travel time
Flights from London to San Francisco take just under 11 hours and then it takes about half an hour to get into the city centre via the BART at around $10 per person if you don't want to get a taxi.
Getting there
Both British Airways and Virgin Atlantic fly to San Francisco from London Heathrow. Norwegian now also offer direct flights from London Gatwick for around £400.
When to visit
We travelled there in April when it was warm and sunny, providing beautiful views of the bridge. If you go later in the summer you might find the city is under a thick blanket of fog for much of your stay. We'd recommend visiting between March and May, and September to October.
Where to stay
I'd highly recommend staying in the Castro as a great base to explore the city with a friendly, relaxed feel and plenty of family friendly cafes and restaurants.
More information
California is full of breathtakingly beautiful locations, exciting activities and comfortable accommodation, making it the ideal holiday destination for families. Yosemite National Park, Disneyland and Santa Cruz are all well worth checking out.
About the author
Louise loves to travel with her husband, her daughter Megan and her three step-children, Harry, Henry and Lewis. Her favourite family trip so far was their recent road trip around California, and they're already excited about planning their next family trip.
Want to become a PAID writer? Contribute an article to Family Traveller by submitting your work through the View from the reader section of the website. Don't forget to add images and include a short bio with your submission.