Beaches are superstars in California. It's the state for Yosemite and Death Valley National Park. The Golden Gate Bridge alone makes San Francisco one of the most iconic cities on earth, and that's before you even get to Hollywood, Santa Monica Pier, Monterey Bay and La Jolla.
Where do you begin with just one family holiday to play with? Here are seven family-perfect Californian adventures for starters.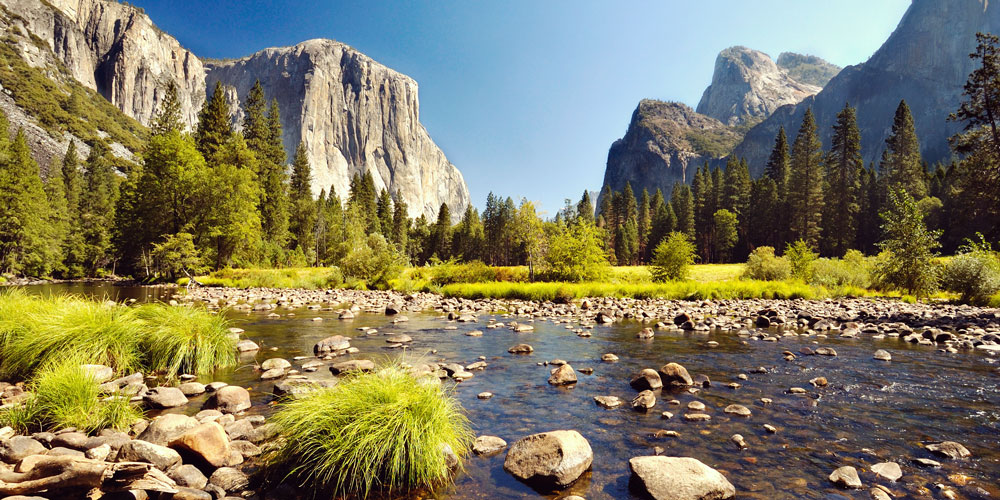 1/7  

Yosemite National Park
12,000 square mile Yosemite is just under four hours drive from San Francisco. It's one of the oldest national parks in the US and the land of the giant sequoias, mighty waterfalls, vast sweeping swathes of wilderness, and Bear Valley.
Rugged and outdoorsy it is for sure, but it's also one of the most popular parks in California for family camping and has eleven excellent, well managed, low-cost seasonal sites to prove it. It's possible to turn up and camp without a reservation here, but booking in advance is best with kids. There are several RV sites too, so Yosemite works the great American road trip angle nicely.
Where: Four hours drive east of San Francisco on I-580W      
When: Open year round, camping from March to October
Cost: £47 for Yosemite Pass (one car and all passengers)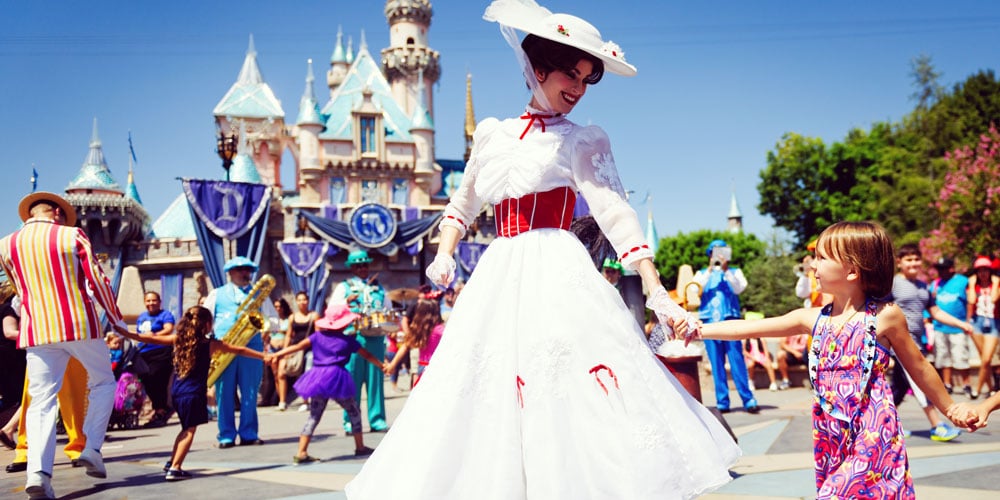 2/7

 Disneyland Park, Anaheim, Los Angeles
The original Magical Kingdom opened in 1955. It's divided into eight themed lands; Tomorrowland; Fantasyland; Mickey's Toontown; Frontierland; Critter Country; New Orleans Square; Adventureland, and of course, Main Street USA. But for all the reliable dazzle and glitter, the nightly parade and fireworks still out-spectacle absolutely everything else, without even trying.
California's biggest attraction is always busy, and if you want full immersion, you can stay in the Disney Resort. But Anaheim also has over 40 Good Neighbour hotels within minutes of the park, and they're usually much better value.
Where: 30 minutes drive south of Downtown LA on I-5S        
When: Disneyland Park open year-round from 8am to 12 midnight
Cost: From £76 per park ticket for age 10 and over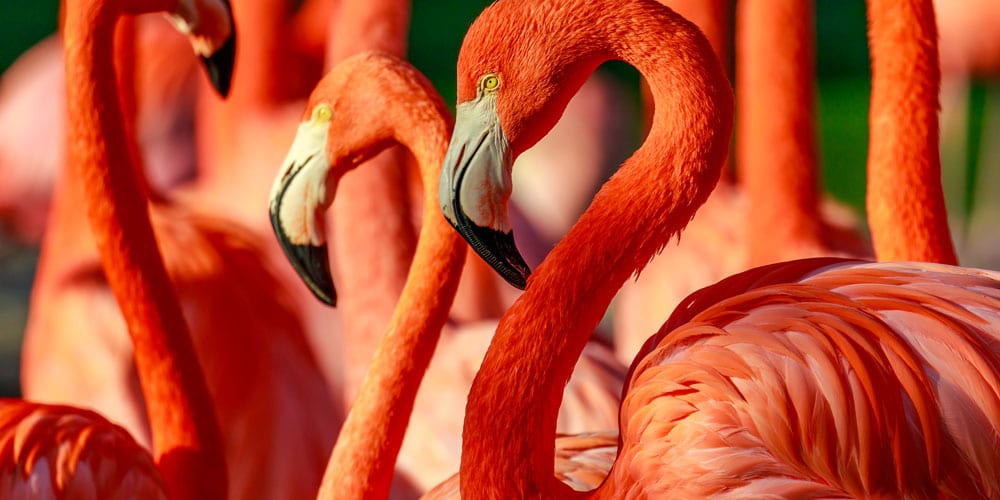 3/7

 San Diego Zoo, San Diego
You almost can't visit San Diego without seeing the zoo, it's that famous. Home to over 3000 animals, it's the number one zoo in the world, and scores as high on conservation as it does on fabulous creatures.
All time favourites with kids are giant pandas, Bai Yun and Xiao Li Wu; the multi-gen gorilla troupe; tiger families and polar bear families; plus reliably cute hordes of monkeys in every variety imaginable. The zoo also has family events year round, and look out for Night Time Zoo on balmy San Diego summer evenings.
Where: 10 minutes drive north of Downtown San Diego on Park Boulevard
When: San Diego Zoo is open year-round from 9am
Cost: Day Pass Plus from £37 per pass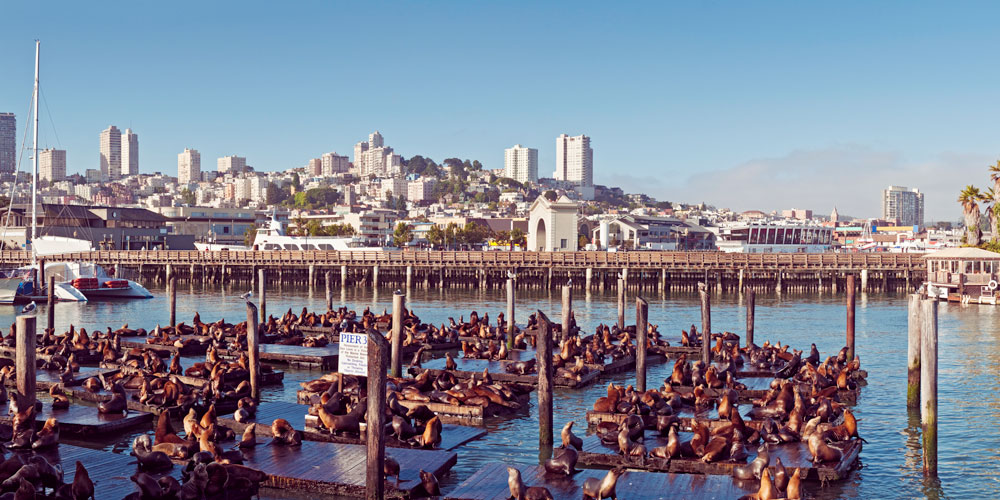 4/7

 Pier 39 Sea Lion Dock, Fisherman's Wharf, San Francisco
Fisherman's Wharf on San Francisco Bay, is one of the best loved areas of the most instantly recognisable waterfront in the world. Whether you want to catch an Alcatraz cruise, swim with sharks, or shop until you can shop no more, this is the place.
But to meet the real Wharf legends, head for Pier 39, where the K-Dock Sea Lion Colony has been in residence for decades. Why the blubbery mammals turned up, and decided to stay, is a bit of a mystery. There was even a drive to have them evicted at one point. That didn't work, and they're now almost as much of a draw in the bay area as second-to-none views of the Golden Gate Bridge.
Where: Pier 39, Fisherman's Wharf, Embarcadero, San Francisco
When: Pier 39 is open year round from 10am to 11pm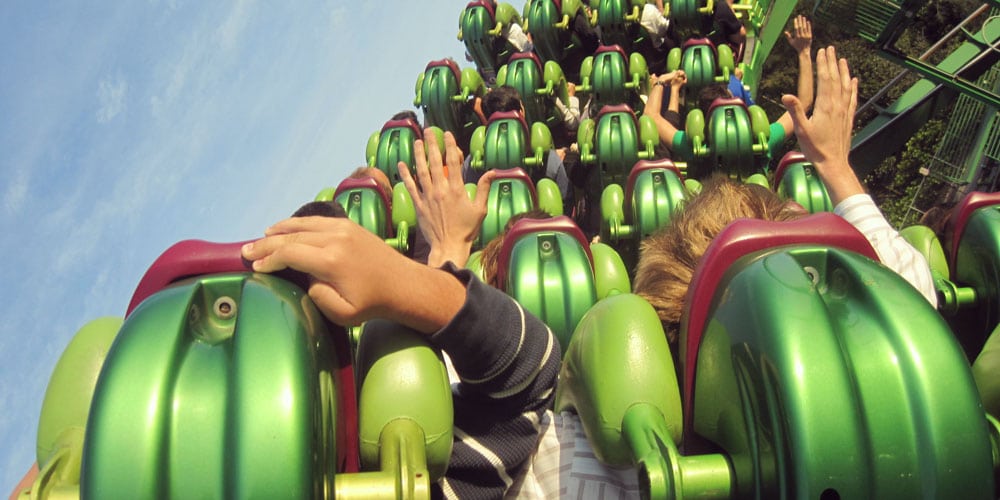 5/7

 Universal Studios Hollywood, Los Angeles
Most kids will feign a bit of interest in the Hollywood sign and Walk of Fame, but if you really want to whip up a frenzy of movie madness in LA, nothing comes close to the all-action extravaganza of Universal Studios.
The thrill-packed Studio Tour is fantastic, plus quite a few of California's most terrifying white-knuckle rides are permanent Universal fixtures. But if you've promised a pure cinematic experience to kids, go for the Wizarding World of Harry Potter, the Walking Dead Attraction, Minion Mayhem or King-Kong 360. Don't miss the studio's animal actors either, they're even cuter in real life.
Where: 20 minutes drive north of Downtown Los Angeles on US-101 N
When: Universal Studios is open year-round from 10am to 6pm
Cost: Day Pass from £86 per person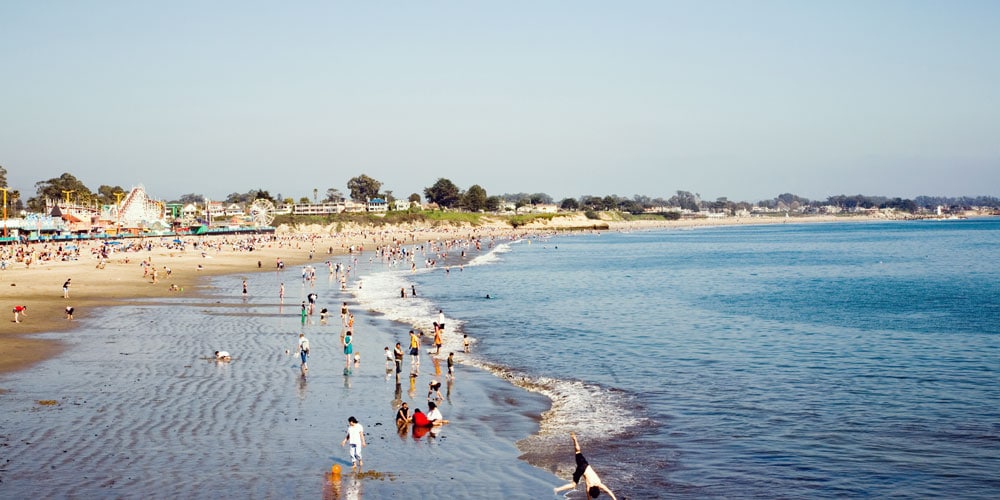 6/7

 Santa Cruz Beach Boardwalk, Santa Cruz
Over a century old and still going strong, Santa Cruz Beach Boardwalk is one of the best seaside parks in the world, and you'll find it on two miles of golden sand, just over an hours drive south of San Francisco.
Expect to be completely charmed by historic wooden rollercoasters and glamorous carousels. Kids can look forward to sheer 21st century terror on some of the state's tallest and wildest rides. The park cable cars are worth a visit all by themselves, and the food is classic American funfair fabulous.
Where: One hour and 20 minutes drive south of San Francisco on US-101 S
When: Year round from 10am (limited rides from September to March)
Cost: Santa Cruz Beach Boardwalk is free, and rides are individually ticketed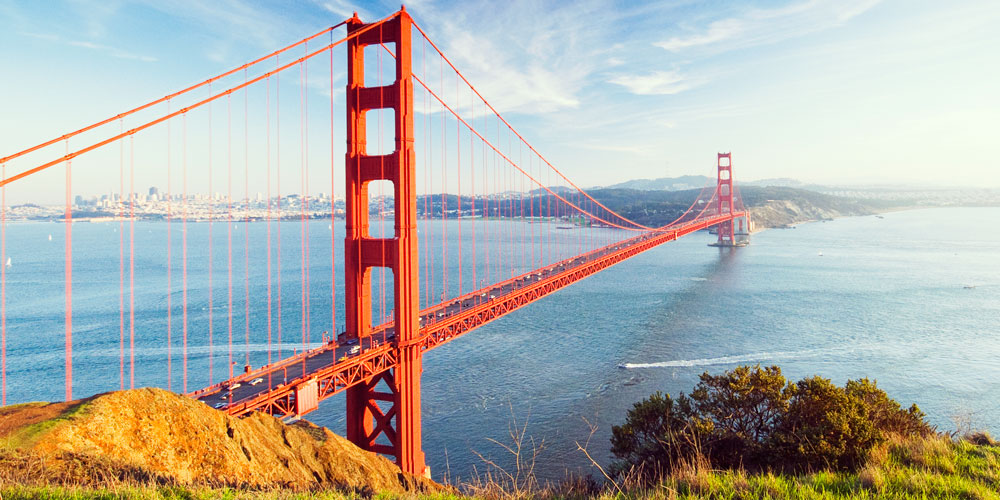 7/7

 The Pacific Coast Highway, San Francisco to San Diego
If you're serious about California, and can't resist the idea of an all-American road trip, then you have to drive the Pacific Coast Highway from San Francisco to San Diego.
The 522 mile journey starts at the Golden Gate Bridge, heads south to San Jose (home to Facebook and Google), takes you through Santa Cruz, and on to Monterey – stop here for Monterey Aquarium. Then you cross the immense Bixby Bridge to reach Big Sur: two of the most legendary legends on the West Coast.
Don't miss San Simeon for the Hearst Castle; San Luis Obispo for beachy cool and Los Angeles, because it's the most famous Californian city of all. Some say the best bit of the journey is the final stretch from Long Beach to San Diego, but you can make up your own mind.
Where: San Francisco to San Diego, 522 miles south on US-101