Top 5 US cities with Virgin Atlantic
Ask most UK families which American cities they've visited and you'd be forgiven for thinking the US urban experience starts and finishes somewhere just south of Orlando: Miami occasionally gets a mention and a few intrepid types have even ventured to New York. All great cities and, crucially, all easy to fly into from UK airports. And, when you're travelling with kids, convenient flights are a destination deal breaker.
They're certainly part of the deal with Virgin Atlantic and Delta Airlines for 2017. In what has to be one of the most horizon broadening alliances of recent times, the new partners now fly out of the UK to over 50 US cities from Boston to Honolulu.
So if your family wings are normally clipped by convenience: welcome to the new normal. Here's how it's looking in five of America's lesser visited, but no less spectacular cities, all available from an airport near you, right now.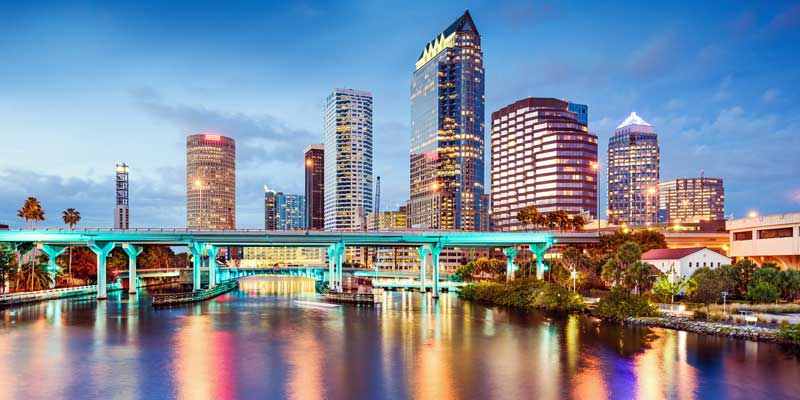 1/5

 Tampa – home to the USA's 'Best Family Beach'
Say you're going to Florida and it's almost a given you'll be off to Orlando. Mention you're heading to the west coast and expect some admiration for your obvious pioneer spirit. Which is completely ridiculous, of course. The west coast is the Gulf Coast: fresh-seafood's a staple diet; the weather's hot and sunny with sea breezes; and the beaches are big, sandy and beautiful – whatever Disney claims about Blizzard, it's not the same.
The cities are pretty amazing too. Take Tampa as the perfect example. Not only is it one of the most famously cultured cities in Florida, its Cuban district rivals Miami's Little Havana, the food scene is seriously cool and local beaches win so many international awards it's almost embarrassing.
Will your kids miss Mickey? Mickey who? Tampa doesn't do mice, it does Safari Wilderness: 260 acres of Serengeti style adventuring with a pick of transport from kayak to camel. If nothing will do but white knuckle, you want Busch Gardens, home to the terror inducing SheiKra rollercoaster. Tamer types might like shark fishing in Tampa Bay or up close and personal with giraffes at Lowry City Zoo. And Fort de Soto Park is just the beginning of incredible on the beach front: also happens to have been recently named, 'Best Family Beach', by USA Today.
Find out more about UK flights to Tampa with Virgin Atlantic and Delta Airlines