Sponsored Content
Dubai is a thrilling 21st century city steeped in ancient culture, traditions and history. Here's a guide to a few of the most fascinating experiences which perfectly balance the beautiful beaches and effortlessly bring Dubai's true heritage to life for kids on a family holiday.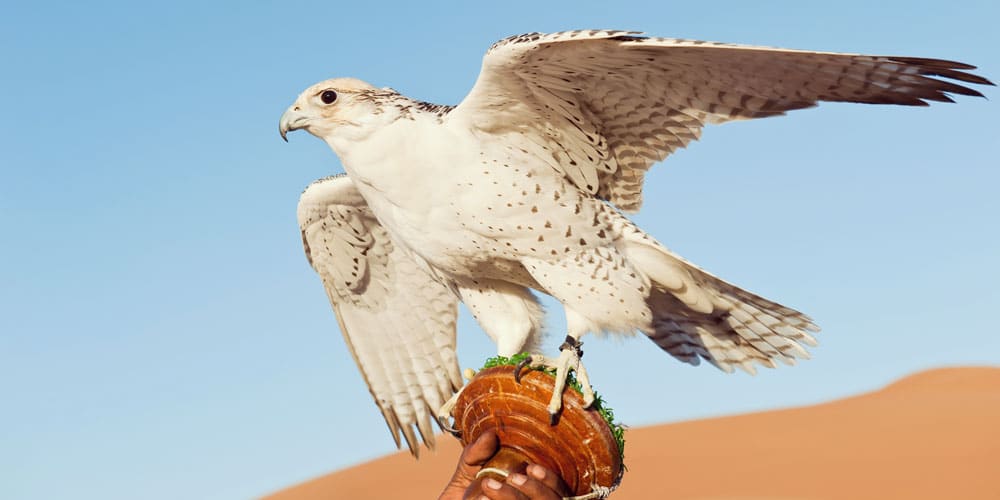 1/8

 Discover desert falconry

If you've read stories about precious falcons with business class seats heading to Dubai on specially chartered flights, you know how seriously the emirate takes falconry.

The ancient tradition has practical origins; high-flying birds of prey are an obvious choice for hunting across the vast, inhospitable desert. Today, it's the most regal of all sports, and mastering the intricacies of bird handling is almost a rite of passage in UAE royal houses.

But blue blood isn't essential. Several of Dubai's desert falconry tours are designed for families, and they're amazing, even for younger children. Go expecting incredible feats of skill, imperious falcons, and up-close encounters with other birds of prey, and no one will be disappointed. With Balloon Adventures Emirates  you can even fly alongside Peregrine falcons as you float over the desert – certainly a once in a lifetime experience.