Dubai: Get off the beaten track and discover treasures outside the city
Sponsored
Dubai is best known as a futuristic metropolis with dazzling, vertiginous skyscrapers shooting like rockets into a laser-blue sky. But venture outside of the city limits and discover craggy mountain ranges, ancient villages and vast wildlife sanctuaries in the Arabian Desert.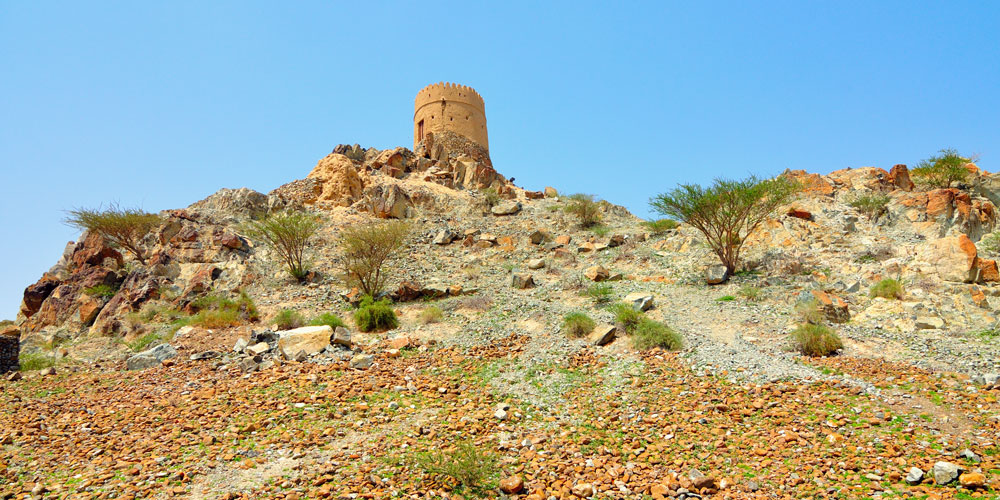 1/5  

Say hi to Hatta, one of Dubai's heritage villages
In the foothills of the Hajar Mountains on the border of Oman is the heritage village of Hatta. With origins dating back more than two thousand years, Hatta is the complete antithesis of modern Dubai and is a fascinating day out for all the family.
Explore its beautiful sandstone fort and duo of crumbling stone castles, or peek inside traditional barasti houses made from mud and palm leaves. Kids can dress up in traditional robes and learn about ancient craftwork such as textile dyeing, and making tools and utensils out of palm fronds. If you want to get active there are official hiking routes to explore or visit the Hatta Mountain Bike Trail Centre to find out about the different cycling trails.
The heritage village of Hatta is an hour's drive southeast of Dubai on the border of Oman, so don't forget your passport. Entry is free.
Find out more about the Heritage village of Hatta